Every year since I was like 10, my family goes to the UP (Upper Peninsula) to ski and spend some quality time together. I was scrolling through FFF posts and found this gem. Back in 2012, Lin came with my family to Big Powderhorn Mountain (where we are going this weekend). Whelp, we're about to repeat history because Linley is joining us once again. PARTAY.
The UP is one of the only places where I can 100% relax. The internet is spotty, all of my favorite people are together, and the sweet slopes of Michigan are too beautiful to ignore. So I absolutely welcome this brain break from work! As a person who works from home and owns her own business, it is really easy to ALWAYS be on the clock. My office is my home and my home is my office. I am always connected. Though I love most everything about what I do, balance can be hard for me. At 7:30pm when my computer is starring at me while I I'm trying to enjoy an episode of Shameless (#sorrynotsorry), I can't help but feel guilty for not checking my email instead of relaxing. Yes, I know this is a problem and I am seriously working on it. But, trips where I can seriously disconnect are wonderful (stressful for the first couple hours of withdrawals) but SO good for my mind, body, and soul. So bring on the fresh powder and cabin time.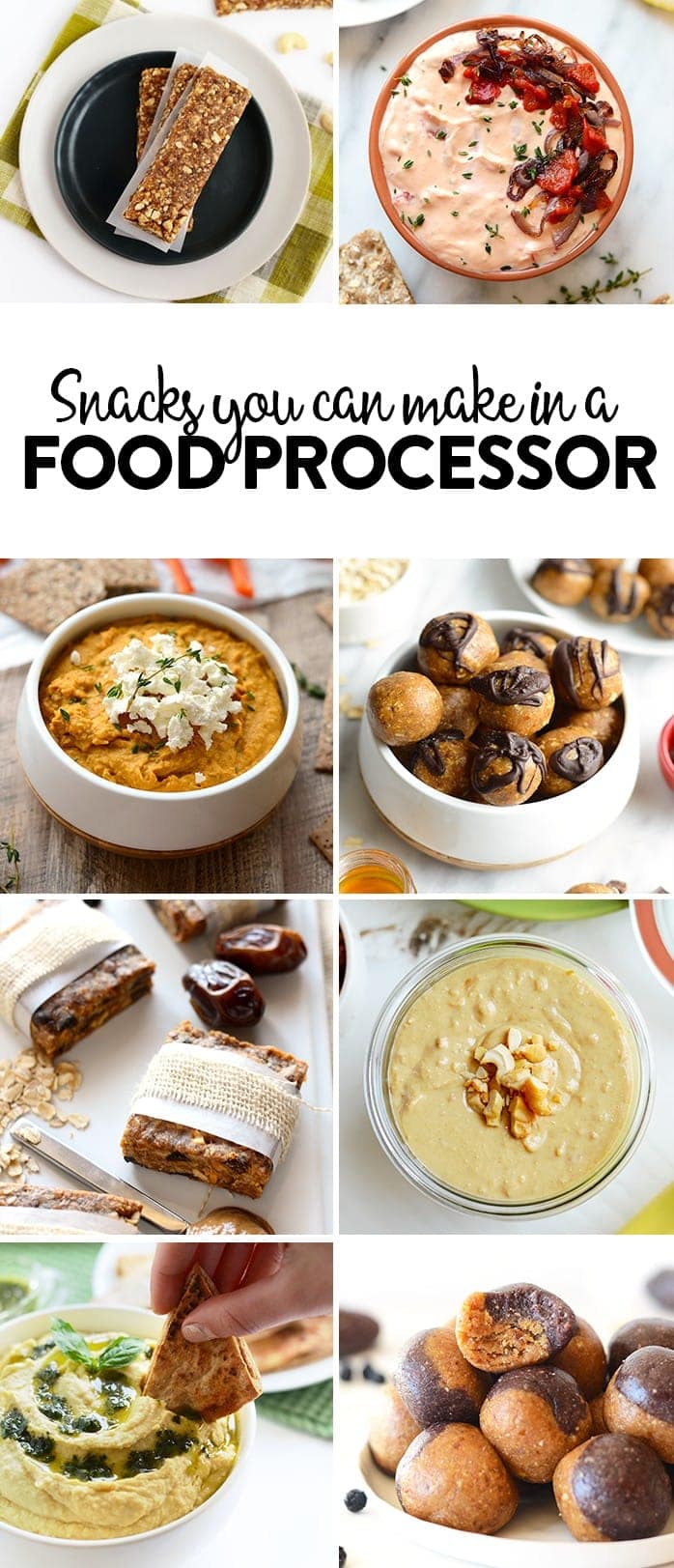 Can you guys tell me the one appliance in your kitchen that you can't live without? You know my answer already. Yes, it's the Ninja Food Processor. <— I thought of this yesterday while Linley and I were making Peanut Butter Protein Balls to take up north with us. Since the lodge we stay at doesn't have a food processor (at least I don't think it does), I pre-made them, stuck them in a cooler, and then we have healthy and delicious snacks all weekend long. I thought I would round-up some of my favorite snacks made in a food processor I know that's what you all got for Christmas. Am I right? ENJOY!