Plants make the world go round (literally) and I love them so much. Read all about the reasons why I love plants! In this post I also share which plants I have and how to take care of each one.
I LOVE PLANTS. I do, I do, I do.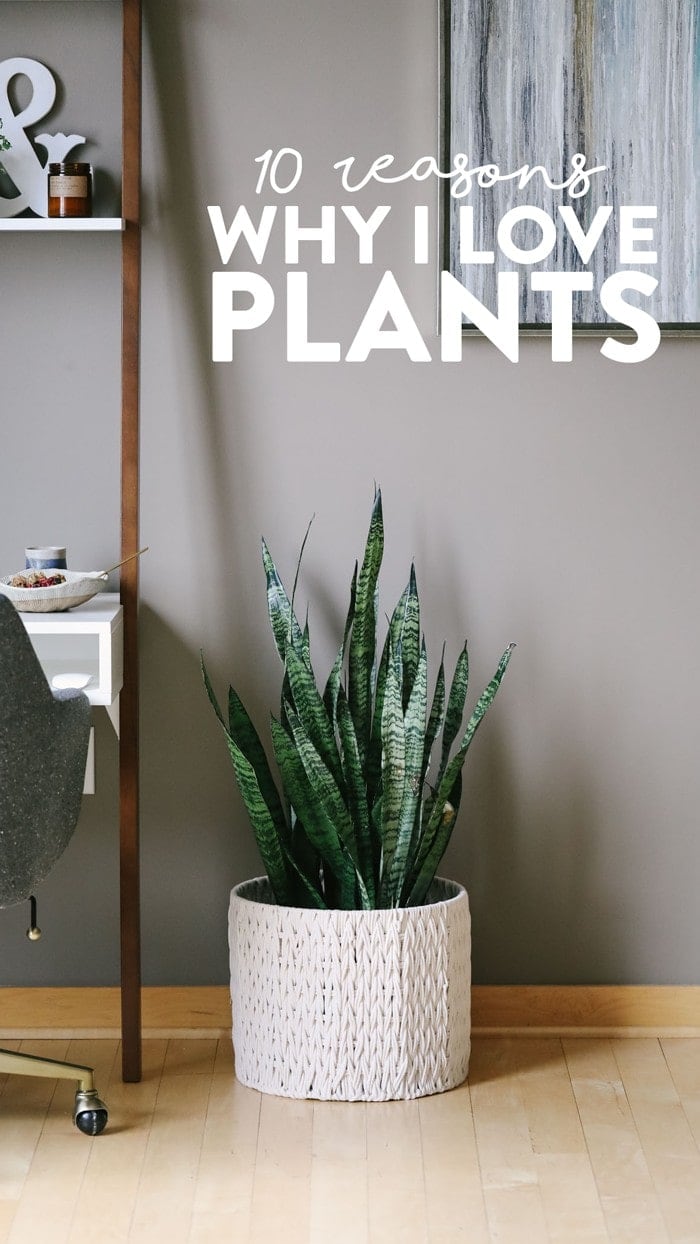 About 2.5 years ago, right after my first (and only) breakup, my friend Sam came to visit me in Minneapolis. Sam is from Boise, ID, but we met in the Design School at the University of Minnesota. We were h-core besties for about a year and a half before she moved back to Boise to finish school. I bring Sam up because she's one of those friends that comes to the rescue when you have a breakup. I needed her and she was there for about 5 minutes. Not only did she bring herself to Minnesota, but she's also the one who introduced me to the glory of plants. I remember furniture shopping with Sam (she's a bad ass interior designer) and making a pit stop at Ikea where she told me "we're going to get you some plants". We left with 10.
I am happy to say that I still have 2 of those same plants. Let's not talk about the other 8.
Since then, I've acquired at least 20 additional plants in all different shapes and sizes. Today I want to talk to you about all the different reasons why I love plants and why you should do. I am not trying to sell you anything other than the fact that plants are the fucking bomb.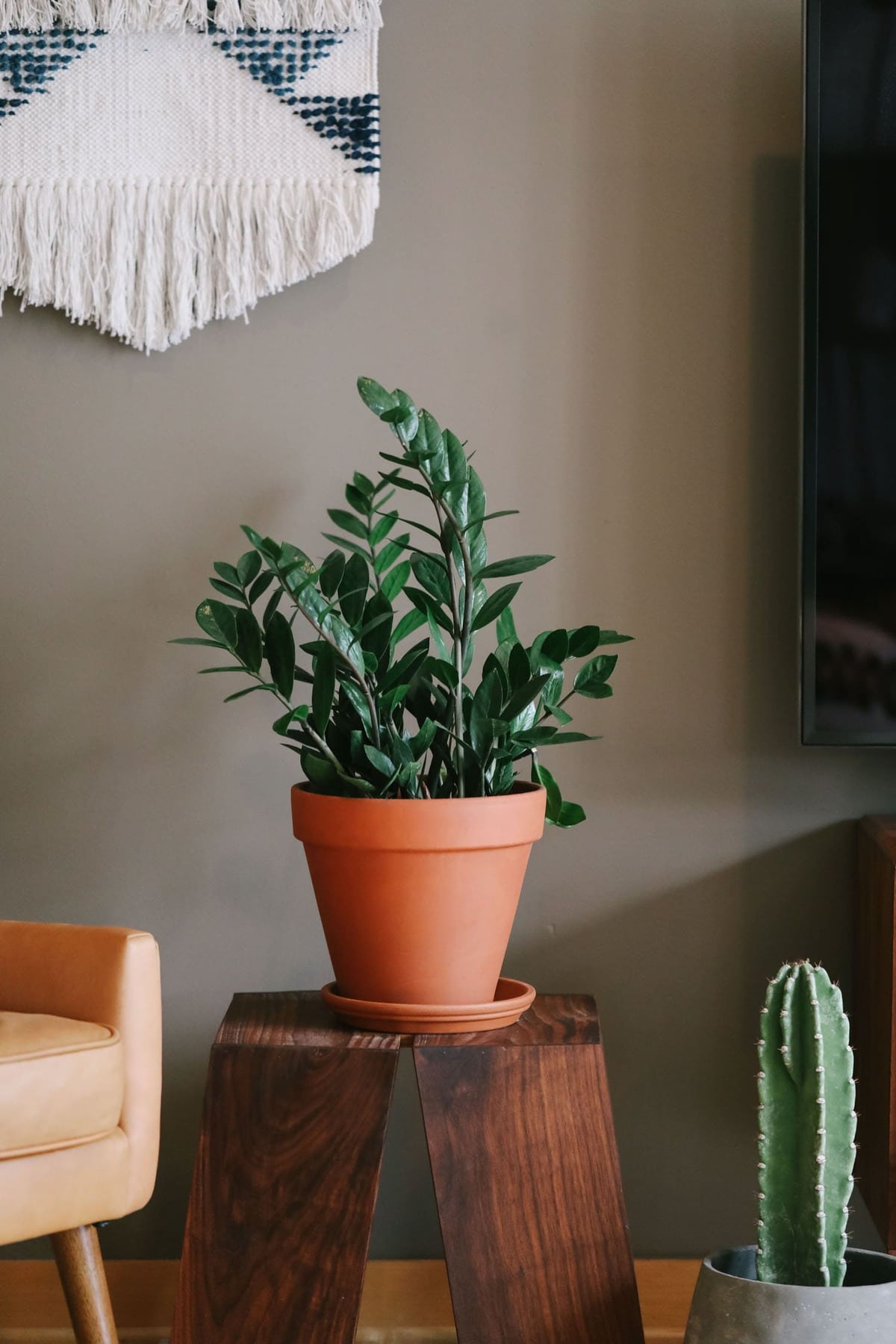 Chair // Table (handmade by Lin's BF) // Wall Hanging (similar) // Media Stand (similar)
Reasons Why I Love Plants
Plants make me happy. Plain and simple, this is the number one reasons why I love plants. They make me happy.
Oxygen. I could bore you with how photosynthesis works, but all of the plants in my house are like a little micro-ecosystem. I give them C02 and they give me oxygen.
Plants give me something to take care of other than myself. Keeping plants alive is a challenge and I'm constantly learning things to do and not to do.
It's been such a fun new hobby.
Plants are a talking point. I've noticed on Instagram that a lot of you could care less about what I'm making in the kitchen or doing in the gym and just want to talk about plants. Plants bring people together and that is just wonderful.
Plants make the best gifts. Sometimes it's hard to feel good about spending money on ourselves, but spending money on others- sure why not! I am a total plant giver for all seasons, holidays, and life events.
Plants inspire me. As weird as this sounds, just being in the same room as a bunch of beautiful plants makes me feel inspired. Try it sometime.
Plants are alive. Sometimes I forgot that plants are living things. They need food and water to survive and a specific type of climate, just like us!
Greenery is Pantone's color of the year! Not that I'm trying to be trendy or anything, but kind of cool that Pantone recognized greenery!
Plants make my home look like a home. If you removed all of the plants from my house, it would just look off. Plants are the sign of love and life and I think that's why I have so damn many.
My Current Plant Babies
Fig Newton the Fiddle Fig: This is my newest plant addition to Fit Foodie HQ. He's actually a replacement plant (SHHHH) because I killed the first Fiddle Fig I had due to turning my air off mid-summer when I went on vacation. It went from a steady 68ºF to 98ºF + high humidity. Poor guy. In case you're local to Minneapolis, I got him for $99 at Bachman's. The planter is from West Elm! Anyways, here's some GREAT information on how to keep a Fiddle Fig alive. Once you get the hang of it, they're beautiful plants!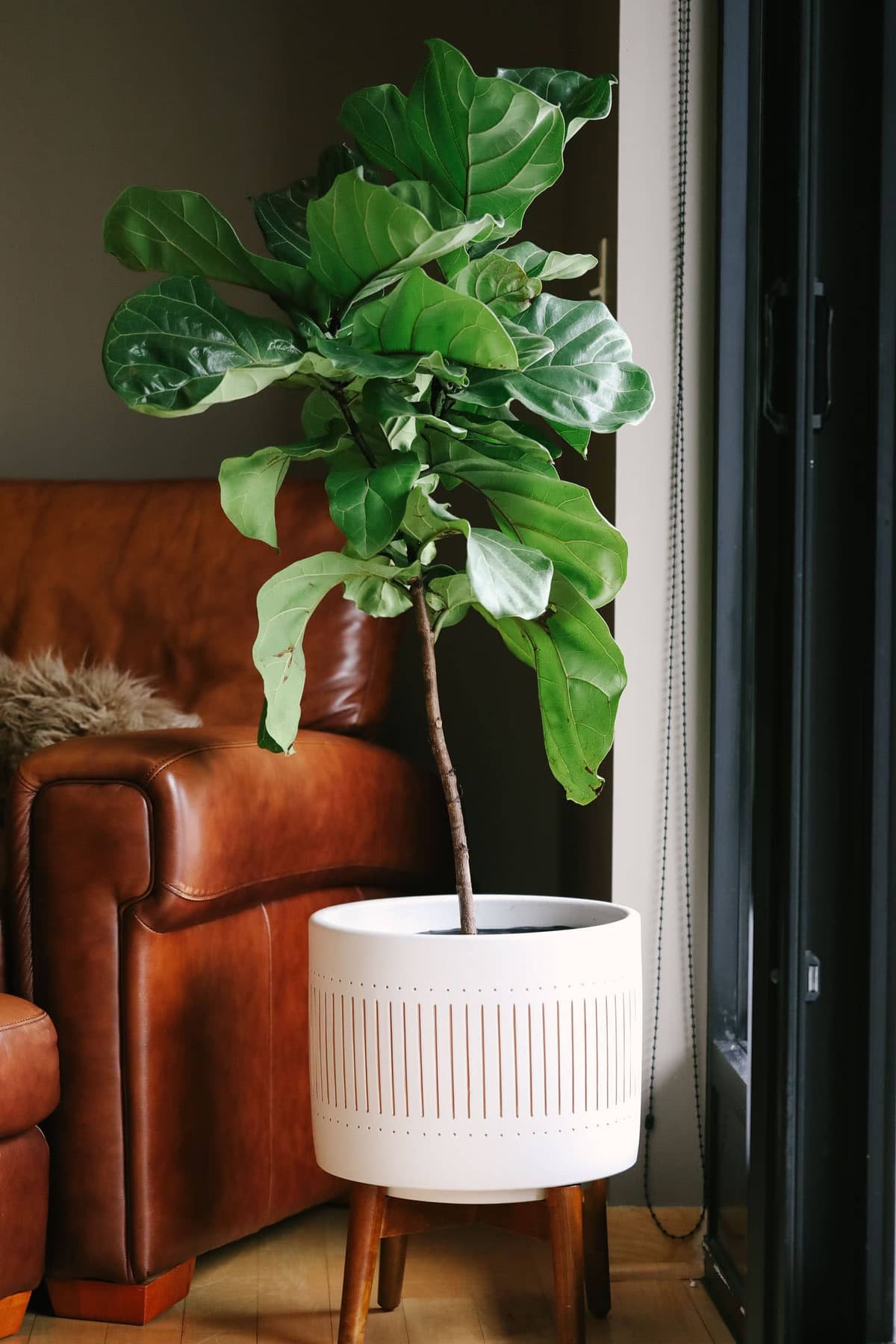 Cactus: I love cacti! They are so easy to take care of and really hard to kill. I am eventually going to replant this guy so that he grows taller. Ali from Inspiralized inspired me to do this because she has a massive cactus named Bart 😀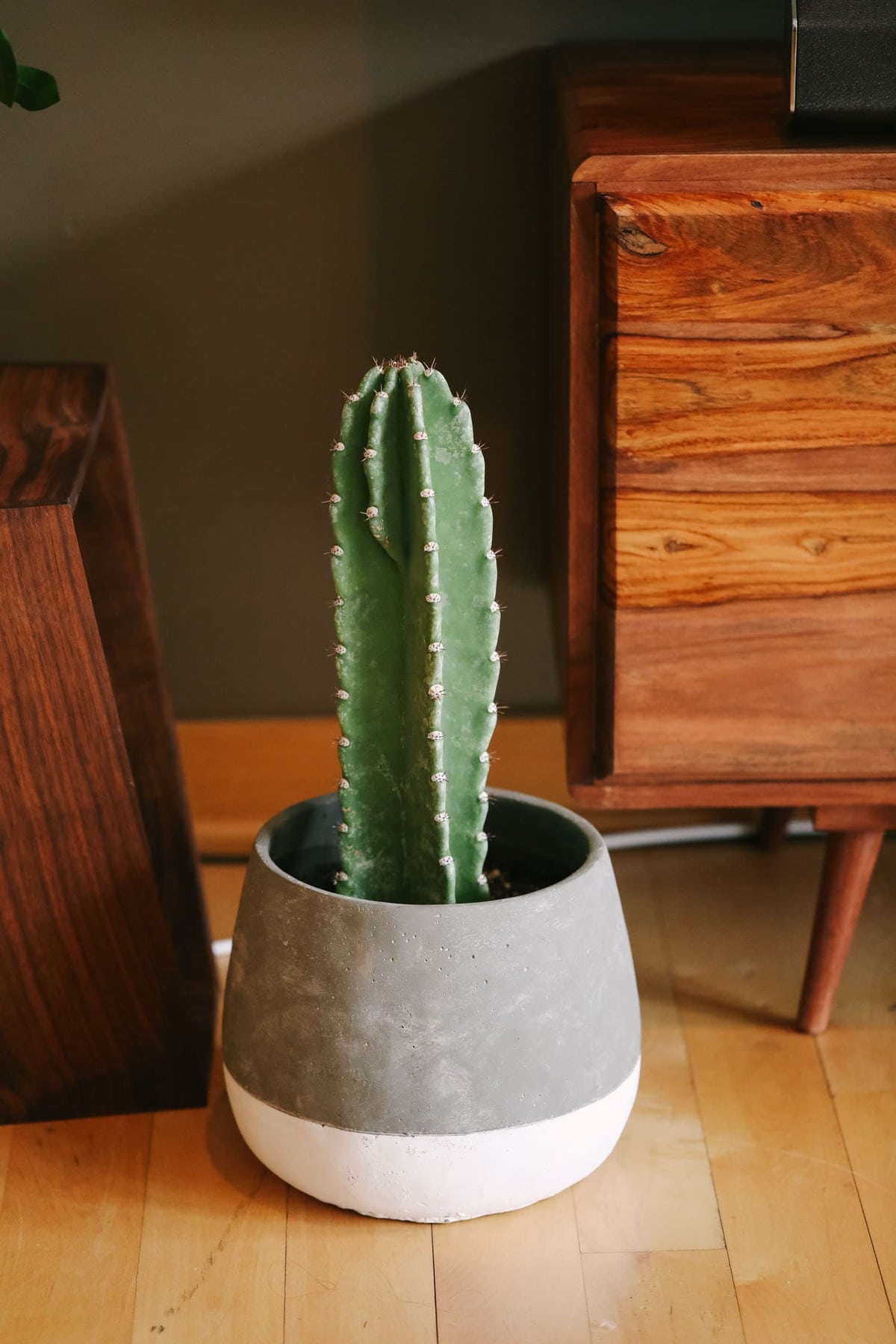 Aloe Vera Plant: There's a lot of really great health/wellness uses for aloe plants, but I like mine for the looks. It kind of reminds me of Edward Scissor Hands.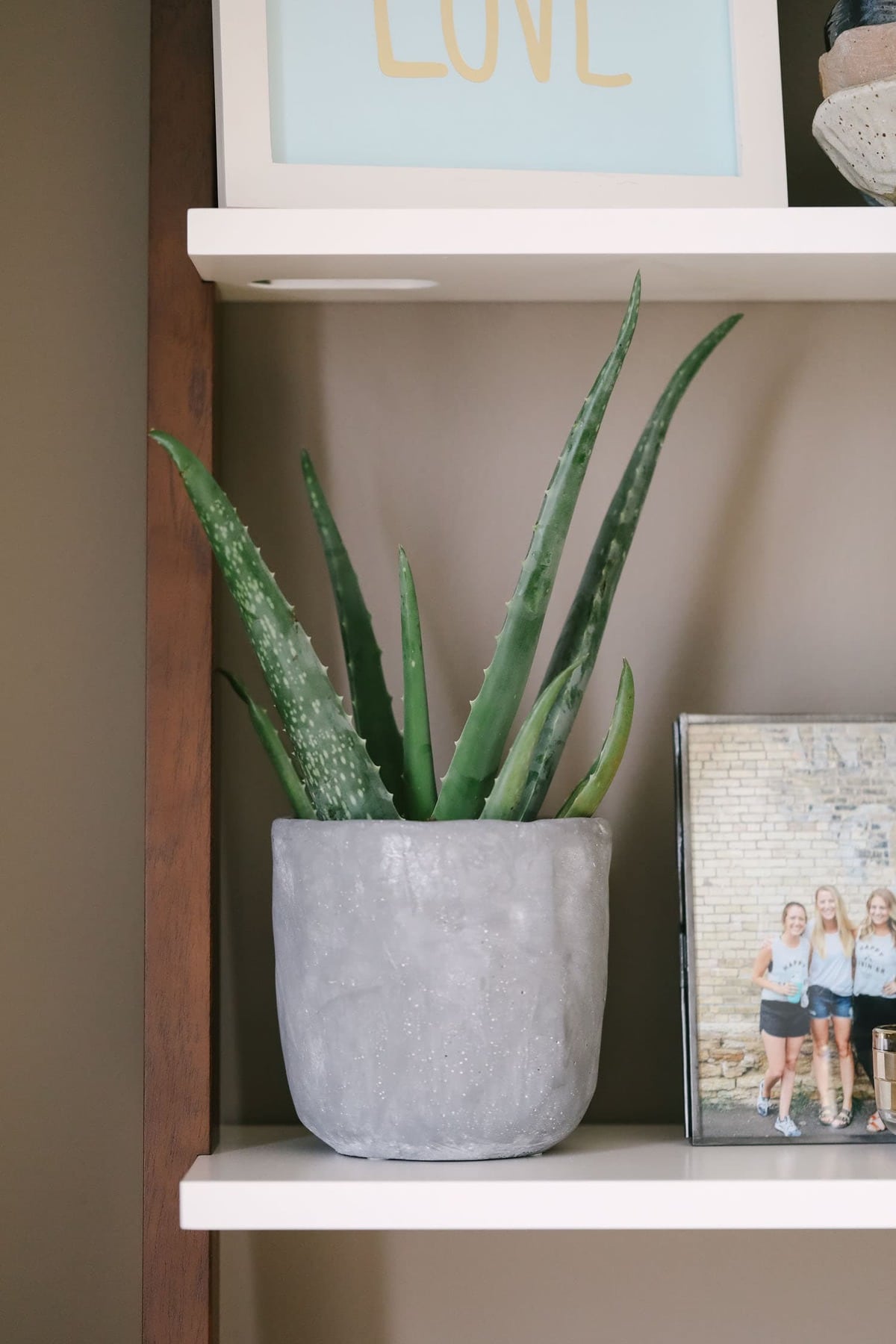 Algerian Ivy Plant: This is another new plant that I've gotten within in the last month. Linley and I made a pit stop at Brown and Greene in Linden Hills and couldn't walk out empty handed. I love him for the way he drapes and kind of want 10 more. Here's more info on Algerian Ivy Plants!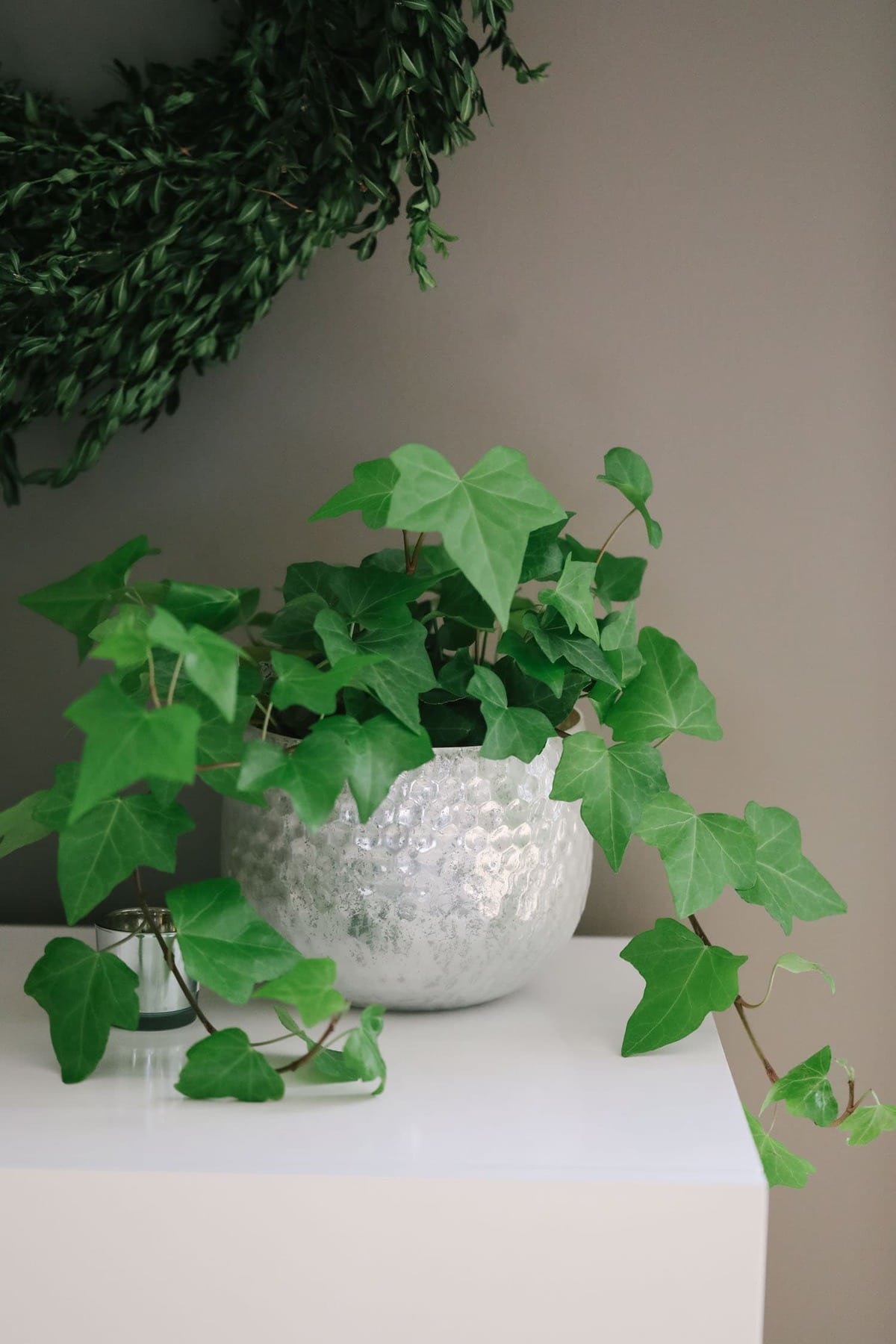 Succulent (I think): I have small succulents scattered everywhere in my house. Whether they are in homemade planters (by me!) or cute little store bought ones, they really do complete every tabletop!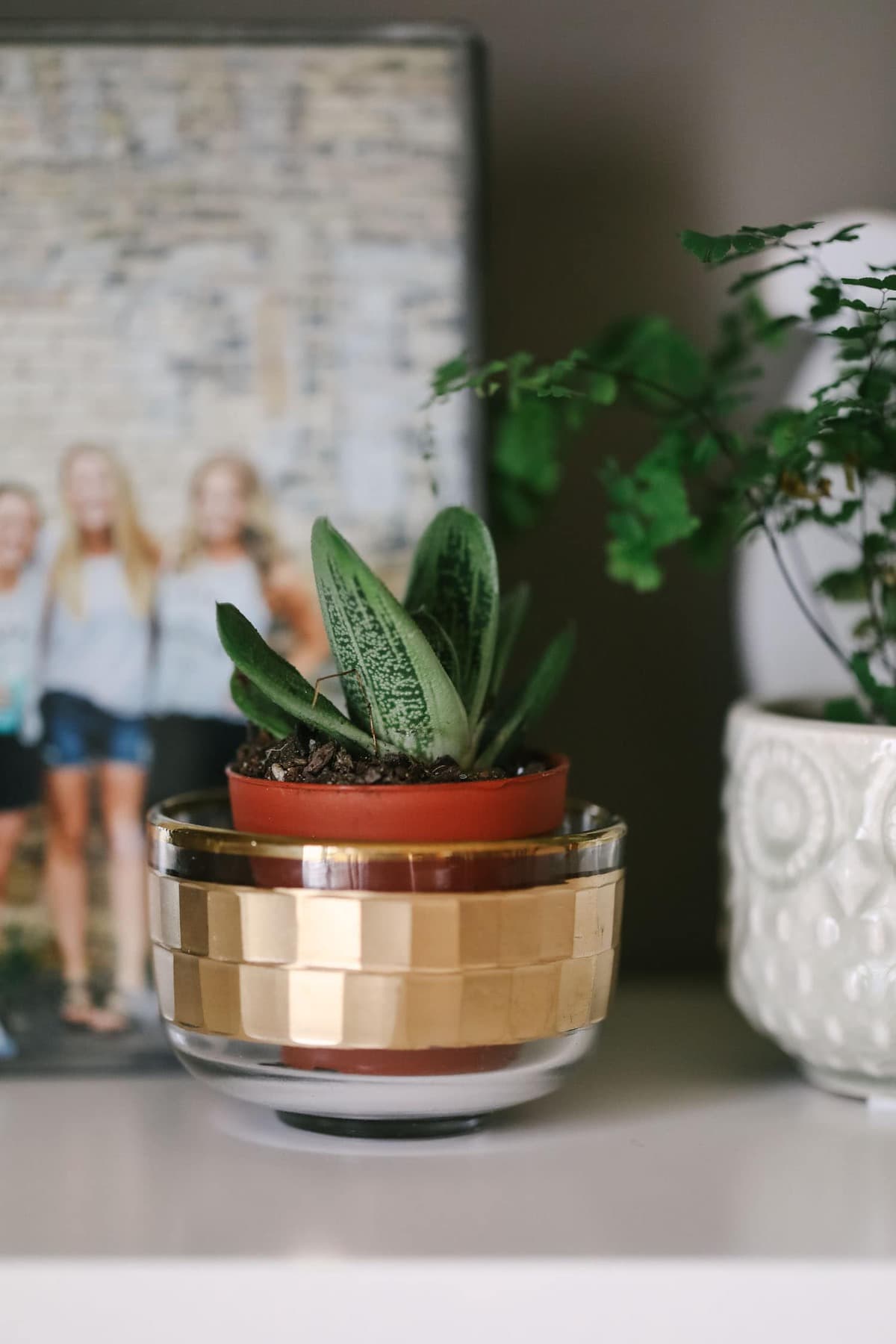 UNKNOWN: I can't for the life of me figure out what this plant is called. I also can't remember where I purchased him from. Sad thing is, I have 2 of them! Anyways, I've had both of these for over a year, so good news is, they aren't hard to keep alive either! If anyone out there knows the name of this plant, please do let me know!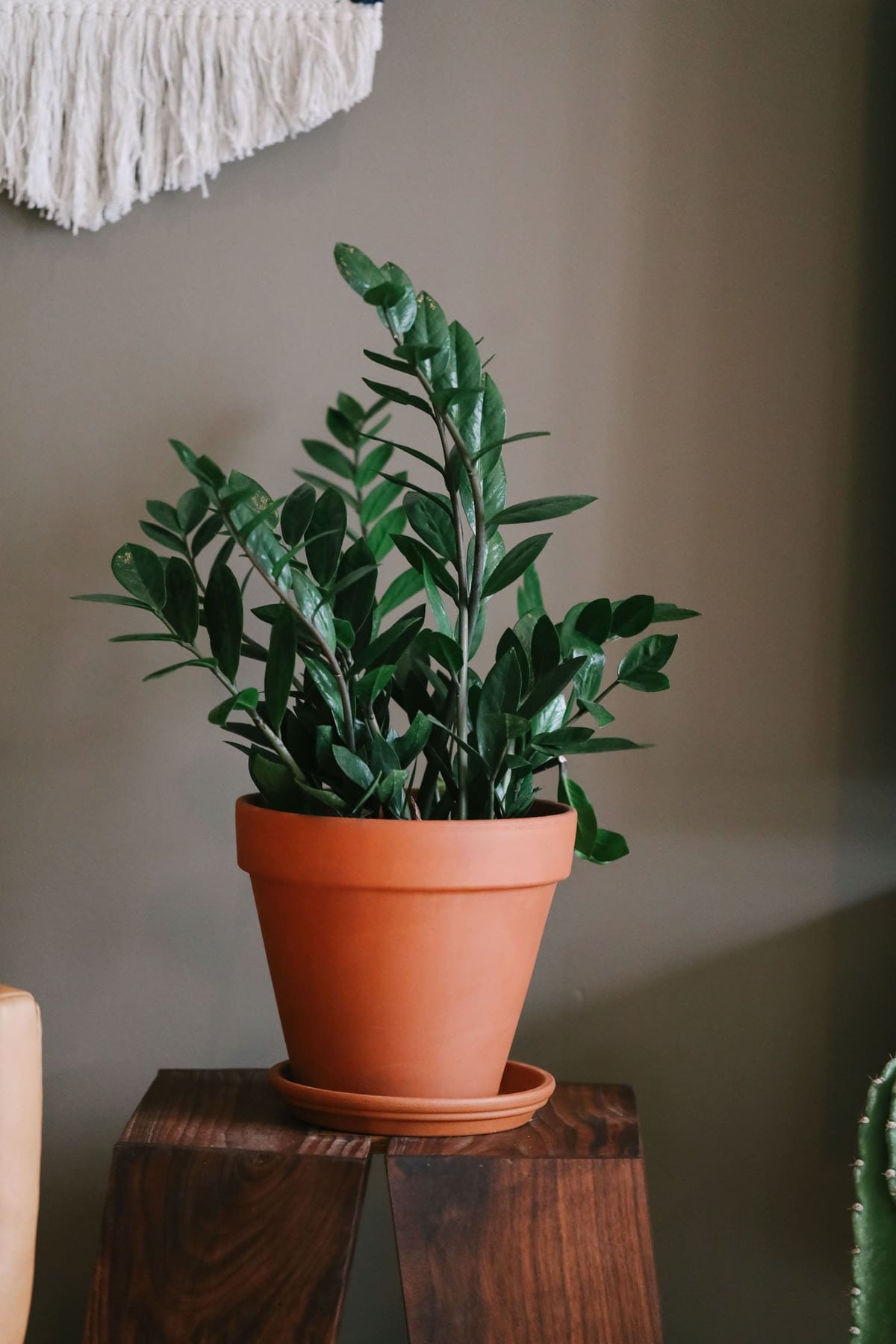 Mother in Law's Tongue AKA Snake Plant: This plant came highly recommended by Monique and a lot of other people. I LOVE HIM. They are super hard to kill, which is just wonderful, and a great piece of greenery to add to any room. I just picked up this adorable woven basket from Target for $19…score!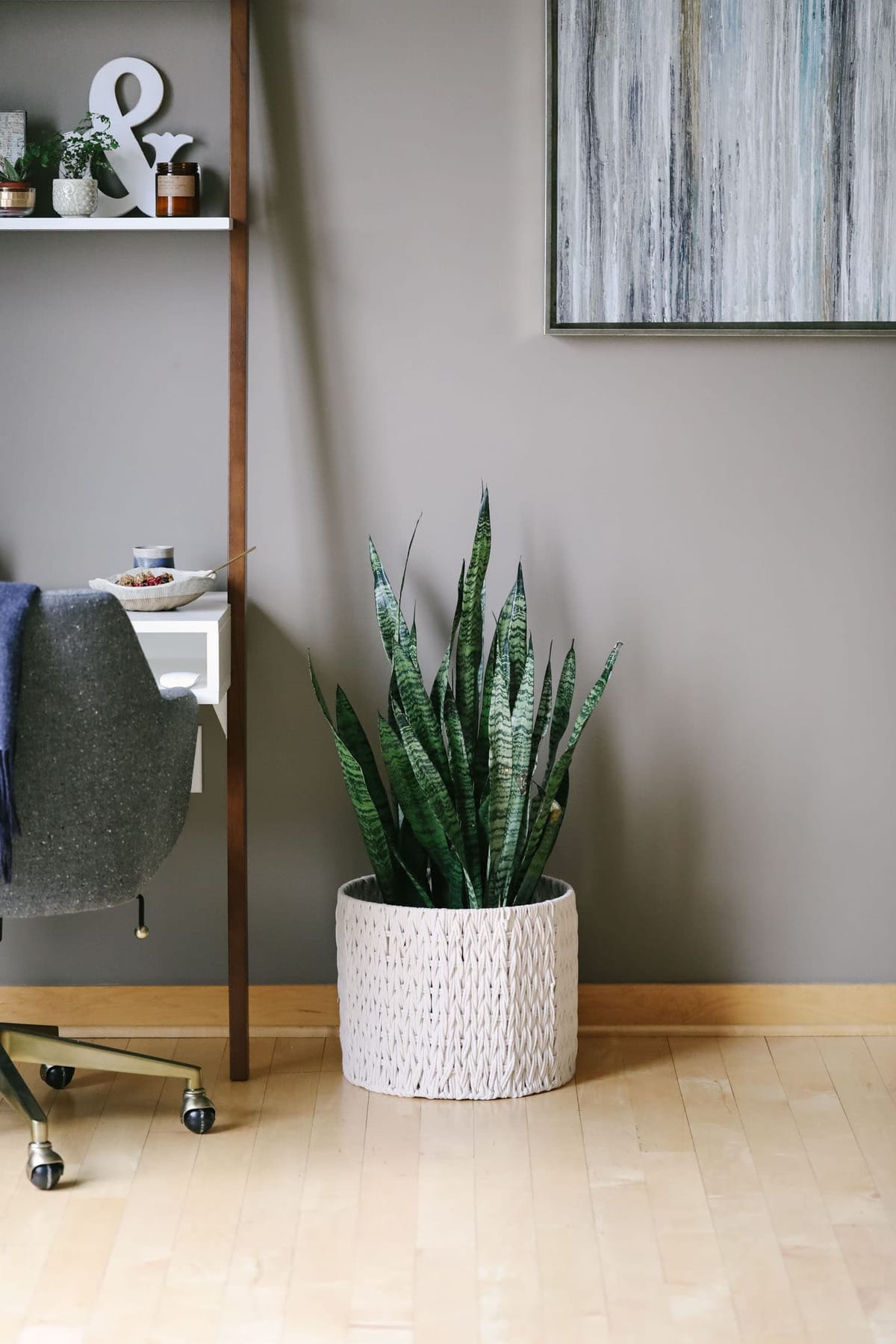 Desk // Chair // Woven Basket
Maidenhair (I think): I'm not 100% sure what kind of plant this is, but it's another small guy I got from Brown and Greene. He's part of my desk