These brownies are rich and light made with buckwheat flour, all-natural sugars, and a swirl of peanut butter! The best part is, they are only 100 calories!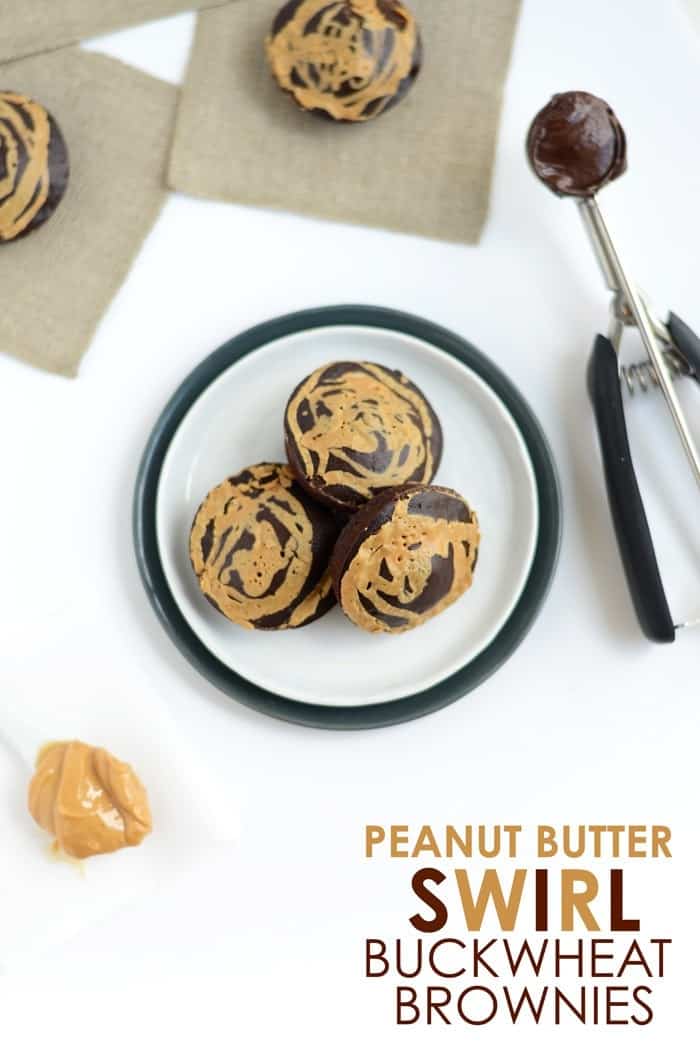 I don't think I've ever gone a day without eating dessert. Do you ever think about how the American community has created a sort of norm for eating dessert after dinner? In my mind, there is no such thing as not eating dessert after dinner because I've always done it. <—double negative
The best thing I can do for my dessert habit is make my own and keeping em' stocked…or I will somehow convince myself that Dairy Queen multiple times a week is okay.
Speaking of DQ- more often times than none I have to convince Blake to just go with me to DQ even though he refuses to order anything because apparently he was born without a sweet tooth.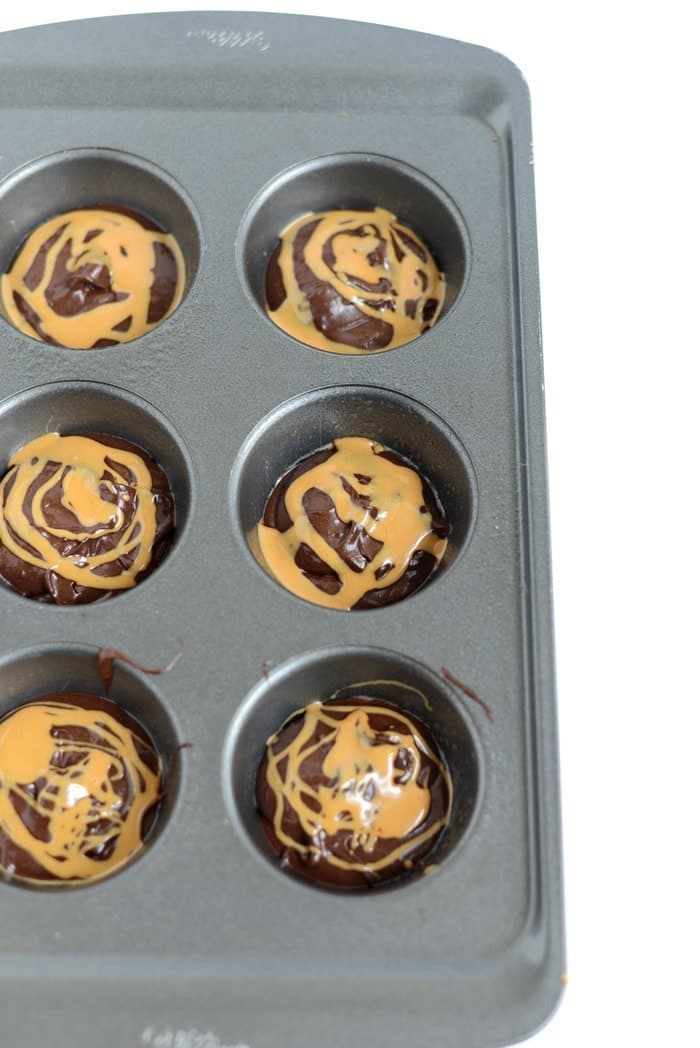 These brownies are the perfect sweet treat post-dinner. They aren't the classic American XXL version, rather just a little something sweet to kick your sweet tooth goodbye. Plus- they are made with wholesome ingredients, so even if you have two it's no biggie!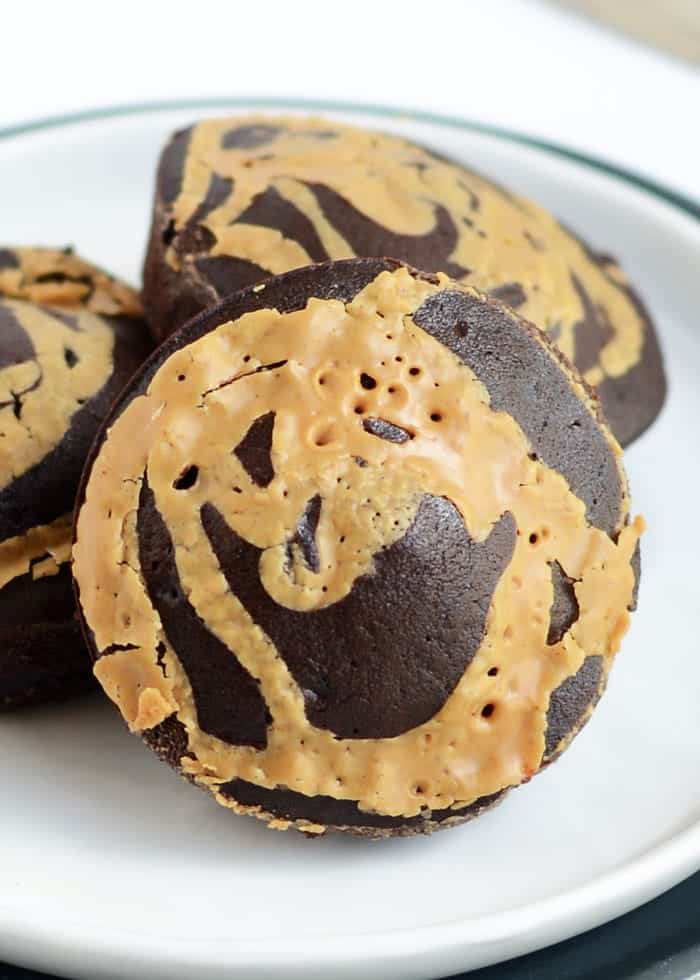 Recipe
Peanut Butter Swirl Buckwheat Brownies
102 calories | 12g carbs | 6g fat | 2g protein | 9g sugar
Prep Time:

10 minutes

Cook Time:

22 minutes

Total Time:

32 minutes
Ingredients
Dry Ingredients
1/4 cup

buckwheat flour

1/2 cup

cocoa powder

1/4 cup

coconut palm sugar

1/2 teaspoon

baking powder
Wet ingredients
1/2 cup

almond milk, unsweetened

1

egg, large

1

egg white, large

2 tablespoon

s coconut oil

1/4 cup

maple syrup

1/2 teaspoon

vanilla

1/2 cup

dark chocolate chips, melted
Other
2 tablespoon

s peanut butter, melted
Instructions
First, preheat oven to 350ºF. Then spray a muffin tin with coconut oil cooking spray and set aside.
Next, in a microwave safe dish, melt dark chocolate chips. Then, in a large bowl, mix together wet ingredients, incorporating the melted dark chocolate last.
Add in dry ingredients and mix until smooth.
Using a tablespoon cookie dough scooper, scoop 2 tablespoons of batter into each muffin tin, filling it just under half the way full.
Next, melt 3 tablespoons of peanut butter until drippy. Using a spoon swirl on about 1/2 teaspoon of melted peanut butter on top of each brownie.
Bake at 350ºF for about 22-24 minutes.
Similar
Not too shabby, eh?
I gave my brother half of this batch and he didn't say a word about them tasting "too healthy." Gobble, gobble, gobble.
#winning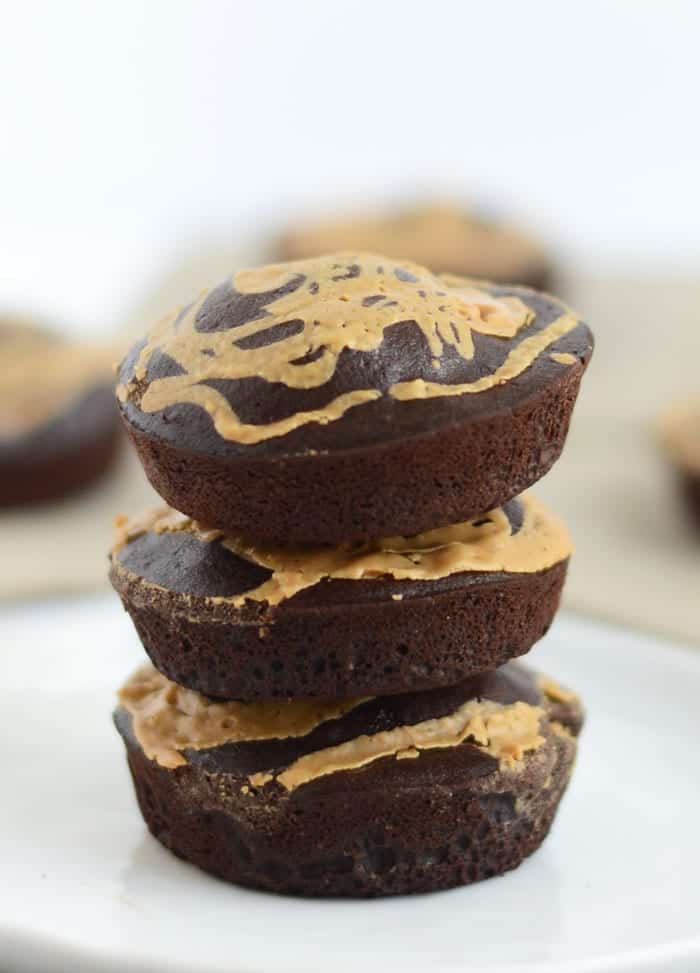 Davida
once told me: Keep Calm and Eat a Brownie.
Word, girl. Word.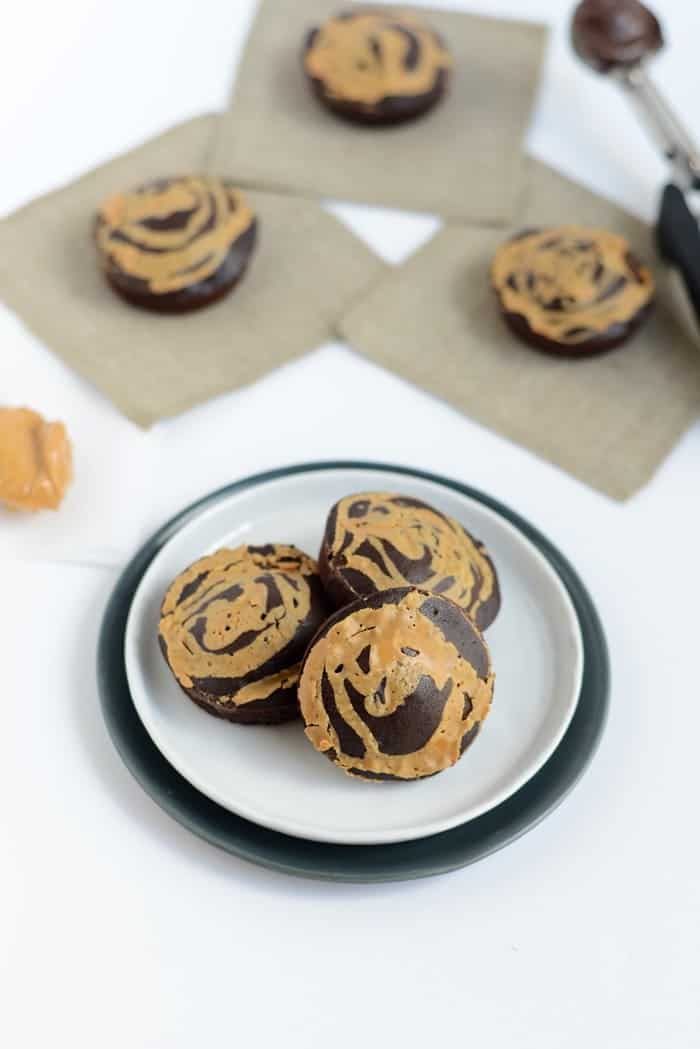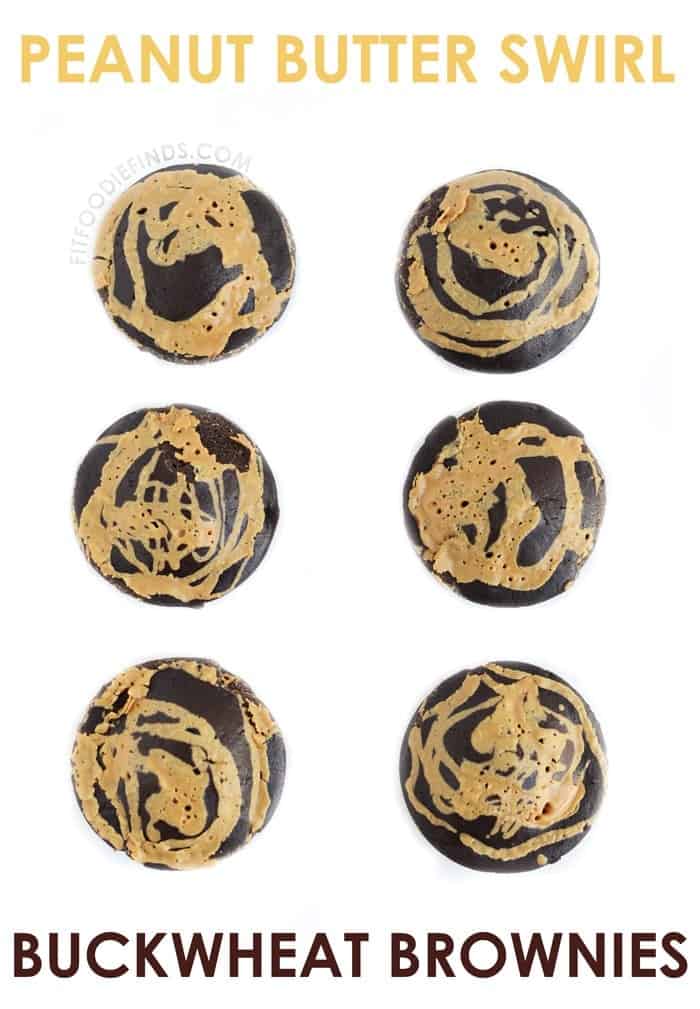 2 questions: 1. Do you crave dessert? 2. Was your significant other born without a sweet tooth like mine?