It's no lie that Team Fit Foodie LOVES all things peanuts. Not only are they the perfect snack, but can be the star of your dinner, too! Here are 15 smart and nutritious dinner recipes featuring PEANUTS.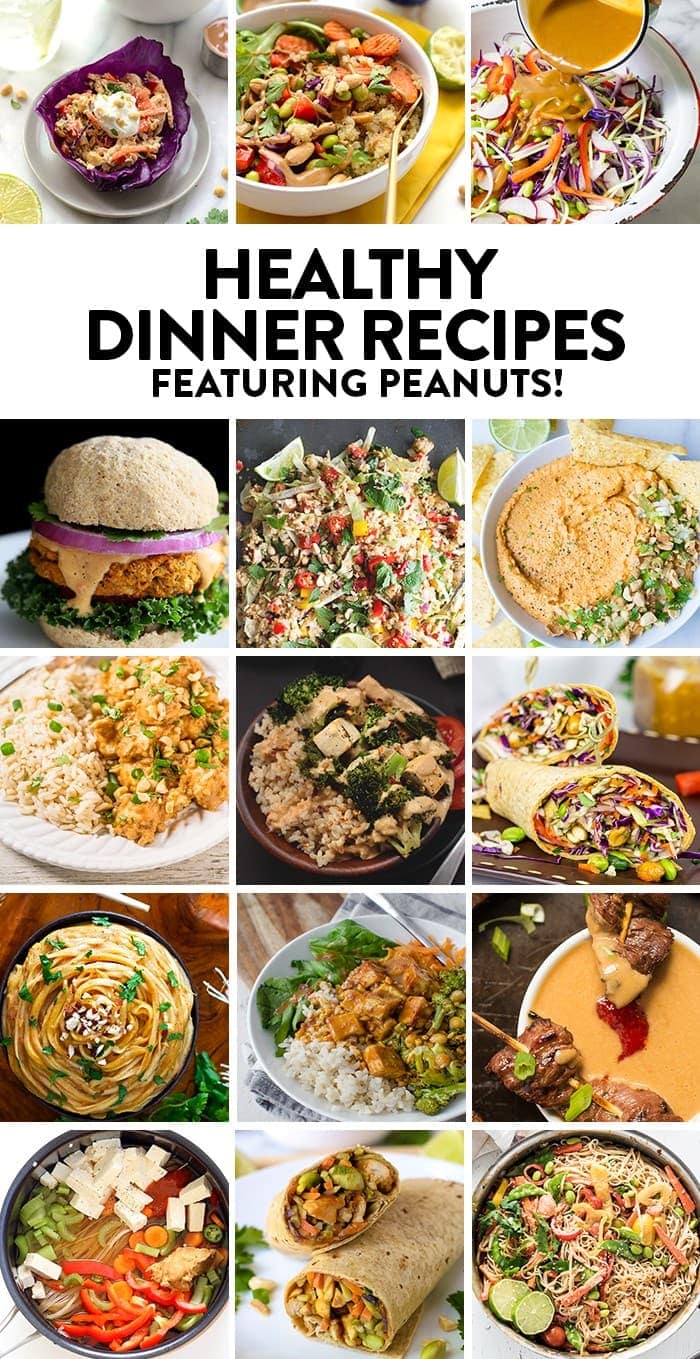 I. Love. Peanuts. Whether it's a handful of crunchy peanuts for a snack or peanut butter on toast…I love them. I will always love them. When I think of peanuts, my mind goes straight to dessert (ie: peanut butter cookies or peanut butter cup banana soft serve). For some reason I affiliate sweet with peanuts! I have been brainstorming different ways to incorporate my favorite peanut brand, PLANTERS. Why? Peanuts are a great way to not only add some crunch and texture to a savory dinner meal, but to also add in protein and fiber!
Today I'm partnering with PLANTERS to continue to spread my love for peanuts all across the world. I feel grateful to be able to partner with a company that is just as passionate about peanuts as I am. Life couldn't get any better. Why do I want to add more peanuts into my meals? Not only are they delicious, but they have quite a few health benefits that a lot of people don't know about. Peanuts are….
deliver 7 grams of PROTEIN per 1 oz serving
a good way to get antioxidant vitamin E
provide fiber
recognized by the American Diabetes Association as part of a healthy diet
a good source of niacin and magnesium
That's a lot of health benefits packed into a little legume. Obviously, you don't want to eat pounds of peanuts every day, but a hand full of peanuts a day provides a nutritious source of many essential nutrients. I have put together 15 smart and nutritious dinners that feature PEANUTS. Whether there are peanuts in the sauce, the crunch on top, or the main attraction, these 15 dinners are better for having peanuts in them! Get inspired and make one of these recipes. Don't forget to take a picture and let me know how YOU added peanut into your dinner menu.
15 Smart and Nutritious Dinners Featuring Peanuts















This Post is sponsored by Planters Peanuts (Kraft Heinz). I was compensated and all opinions are my own. Thank you for supporting Fit Foodie Finds and my love for all things peanuts!