This post is sponsored by Glam Media. I was compensated and all opinions are my own.
PIEEEE!!!! I am a little early for my Fit Foodie Finds Friday post, but I wanted to make sure I had a day to do my Best Of February Post…which will be coming tomorrow :D Today's finds are all about savory pies: pizza pie, taco pie, lasagna pie, egg pie. YOU NAME IT. Because- Pi days is in 2 weeks. Good ol' 3.14.
I am planning on eating pie at least 4 times on that day.
I didn't think I was going to be able to find an array of savory pies, but of course Pinterest came to the rescue. I use that thing more than Google these days. Yah- I said it.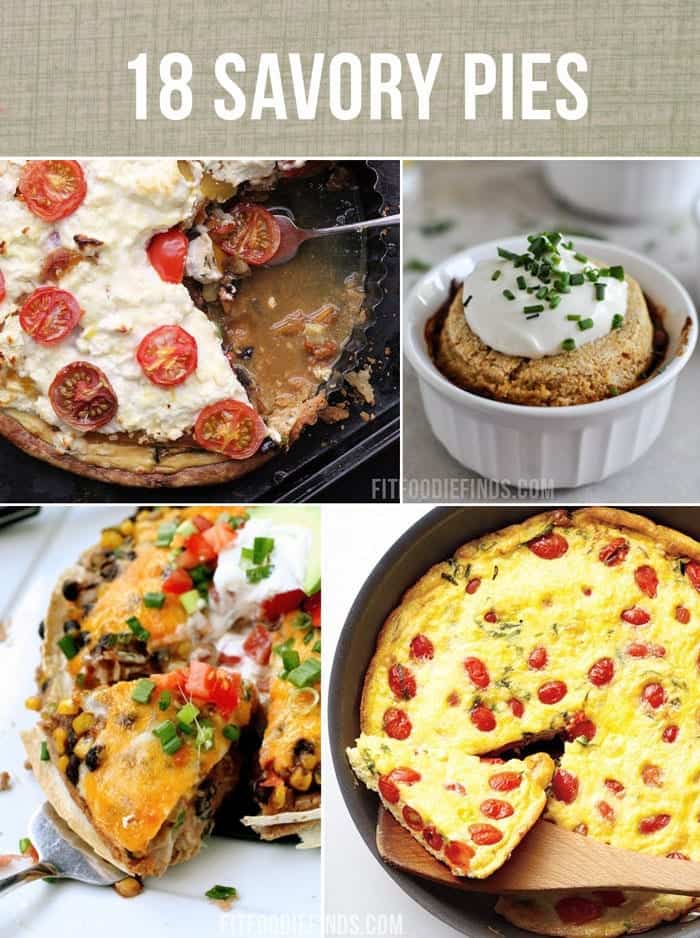 Photo Credits: Joanne Eats Well with Others | How Sweet Eats | The Curvy Carrot | Martha Stewart
I looked up what the definition of pie is:
"A pie is a baked dish which is usually made of a pastry dough casing that covers or completely contains a filling of various sweet or savory ingredients.
In my book it is really anything that has some sort of crust and some sort of filling.
Pie- do you like it sweet or savory?