Healthy flourless desserts don't have to be flavorless. These flavor-packed and delicious desserts are perfect for this holiday season and you don't have to sacrifice health for taste. Hooray!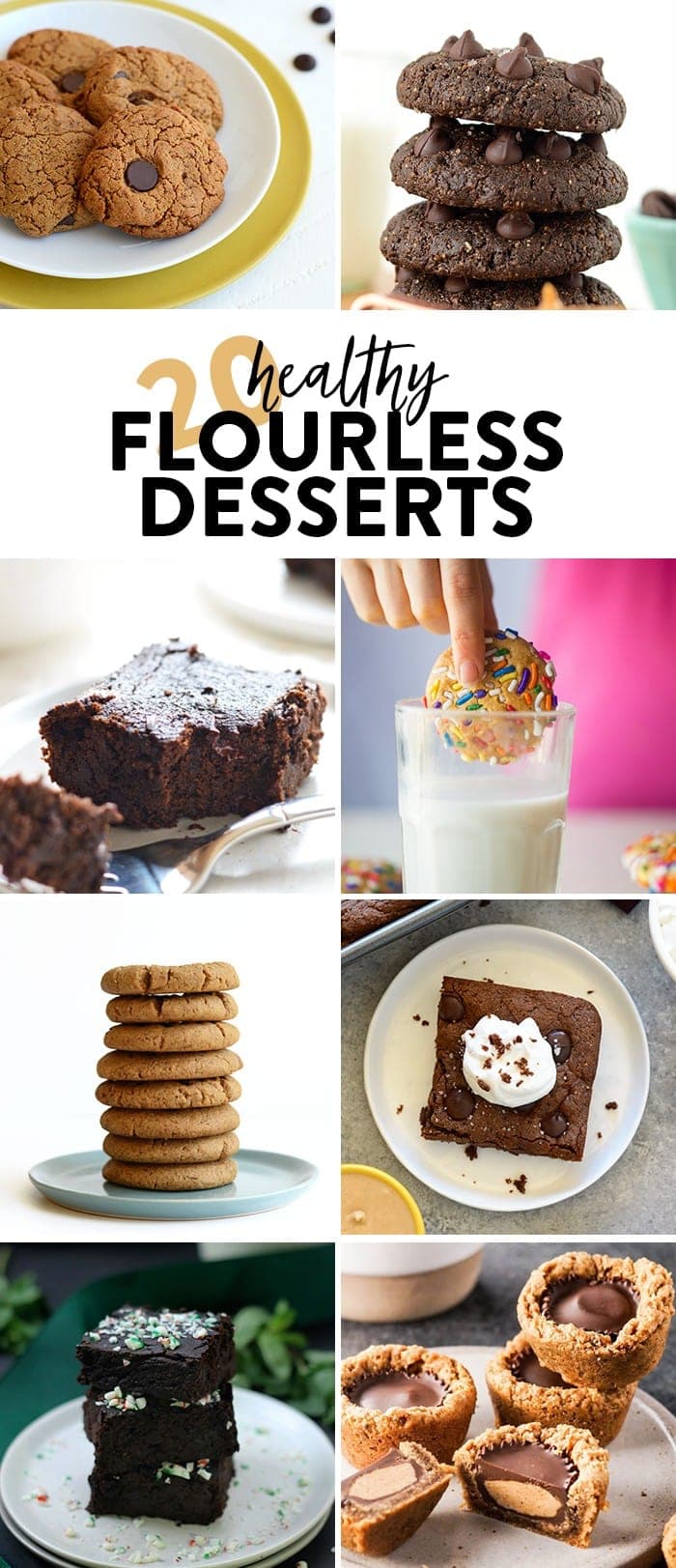 Let me tell you—> there are not enough days in the week for how many delicious desserts there are to try! With the holiday season quickly approaching, I wanted to make a list of all the sweet treats I plan (or wish) to make for the family over the next couple months. Can we just take a minute and talk about how the holiday season is like a NINJA? One day it's an 80 degree summer day and then next day the leaves are turning and Target has Christmas decorations on every end-cap in the store! The holiday season comes out of no where EVERY SINGLE YEAR and it makes me have allthefeels. #ninja
Back to the sweets.
It's no secret that Team Fit Foodie LOVES nut butter-based desserts. They are our favorite go-to, flourless treats because it takes place of the grains/flour, which can often times be filled with empty calories. We also loved nut-butter-based dessert recipes because if you're allergic to the specific kind of nut we use, it is SUPER easy to substitute another nut-butter in it's place. Just make sure the nut butter isn't too dry or clumpy.
So this round-up is a mash up of delicious flourless cookies, cakes, and snacks that EVERYONE can enjoy! Whether you are looking for flourless meal-prep desserts for the week, cookies for the holiday, or a birthday cake, every recipe in this round-up is a winner. Om Nom Nom.