This strawberry banana protein ice cream is the perfect after-dinner treat, post-workout snack, or BREAKFAST. Yes. Breakfast. So healthy you could eat this for breakfast!
* The following post is sponsored by Fitfluentia LLC on behalf of Designer Whey

You guys know my love for Designer Whey Protein Powder and today I am celebrating 20 years of delicious protein powders and protein products as part of a Fitfluential Campaign.
My story with Designer Whey actually started way before I started doing monthly recipes for them in early 2013. It was back in 2011 when I was in college and searching for a clean protein powder that was reasonably priced for a kid at University. That's when I found DW Vanilla Protein Powder and LOVED the taste and price. SOLD to girl in yoga pants!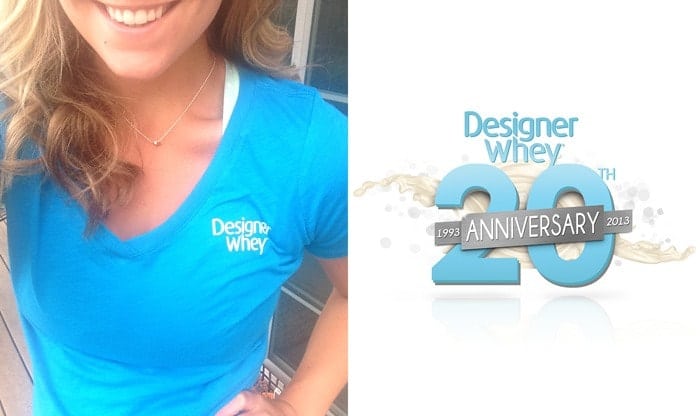 It's interesting to look back to my exercise habits back in 2011. I was really into HIIT workouts, long distance running, and lifting. Today, things are very different. I still love lifting, but running isn't a big part of my life. I also love vinyasa yoga and my favorite- yoga sculpt (which you know I teach 5 times/week!).
---
---
Today I am sharing one of my BEST Designer Whey Recipes to date. The reason I love it, is because it requires ingredients you probably already have at home. All you need is frozen fruit, a splash of milk (your choice), and a scoop of protein powder.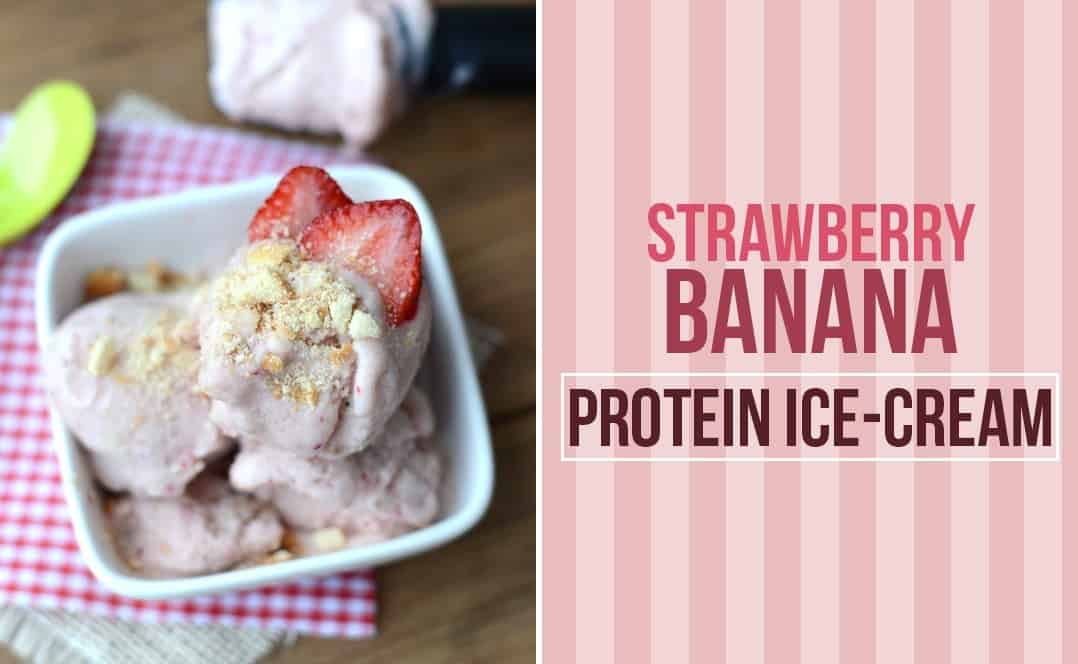 In under 20 minutes, you have Strawberry Banana Protein Ice-Cream. The perfect after dinner treat, post workout snack, or BREAKFAST. Yes. Breakfast. So healthy you could eat this for breakfast.
I've done it.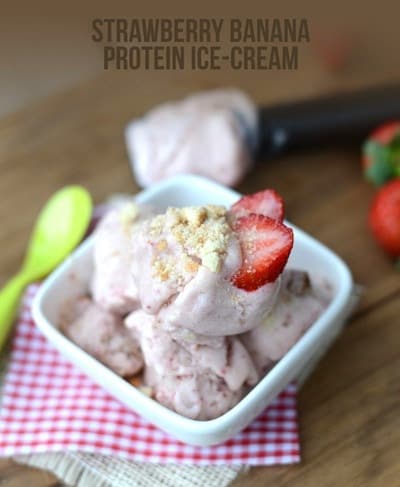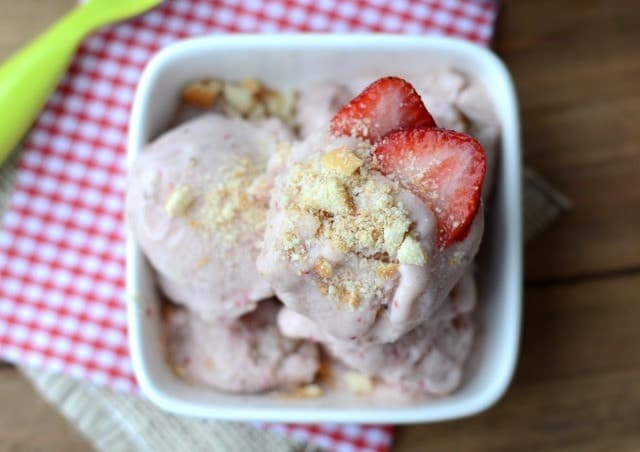 20 Minute Strawberry Banana Protein Ice Cream!
Nutrition Information: 170 calories | 33g carbs | 11g protein | 17g sugar
Ingredients
2 large bananas, frozen
5-6 large strawberries (fresh or frozen)
1 scoop Designer Whey Luscious Strawberry Protein Powder
2-3 tablespoons milk (any kind will work)
Instructions
1. Place all ingredients in a food processor and mix on high. You may need to stop a few times to scrape the sides. Mix protein ice cream until fluffy.
2. At this point, you may eat or transfer into a Tupperware and into the freezer for an hour or 2 to firm up.
Finally I will leave you with a chance to win a 1-year supply of Designer Whey! Retail valuing at $500.00!

What You'll Win
Designer Whey One Year Supply: 12 (12oz) Designer Whey French Vanilla Protein Powders, 12 Designer Whey Protein Bar 12 Count Boxes, 12 Designer Whey Protein 2GO 5 count boxes, 6 Designer Whey High Protein Ready-to-Drink Shakes 4-packs. Approximate retail value = $500.00.
How to Enter
Please leave SEPARATE comment if you choose to also submit the Optional Entry 2.
Eligibility: The giveaway is open to US residents only and
For each entry, leave a comment with your answer and valid e-mail address.
Mandatory Entry 1:
What is your favorite way to use Designer Whey Protein Powder?
Optional Entry 2:
Share your Designer Whey Story. When did you first try their products and how did you hear about them?
Nitty Gritty
The winner will be chosen RANDOMLY on the morning of Thursday September 19th. I will EMAIL the winner, so please use a valid email address in the comment section. Thank you!