There are some pretty creative exercises you can do at a playground. I did an AWESOME playground workout for the Anytime Fitness Blog last week. No weights or equipment needed, just you and a swing, slide, and bench. Bam.
Some of the exercises in the workout don't even require a part of a playground. LIKE Side-To-Side Hops! This is actually my FAVORITE cardio exercise. I incorporate this into my yoga sculpt class and it. is. AWESOME.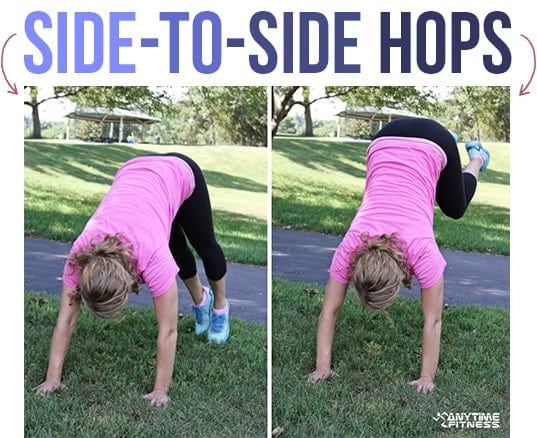 The first time I tried it, I could barely lift my legs off the mat. Essentially you use your core, lift your feet off the ground and jump from side to side. Talk about core workout.
Another exercise I used in the workout was Plank Tucks. I love these because I used a swing just like TRX. It's all body weight and is an incredible exercise for your core.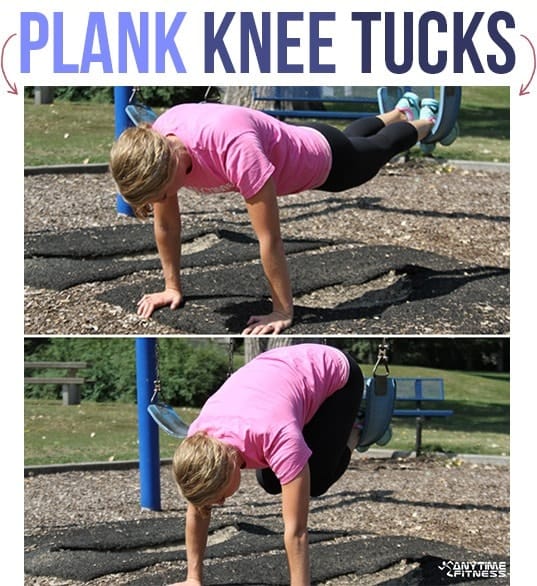 ---
---
Click here to find out how to do each of the exercises in the full workout below.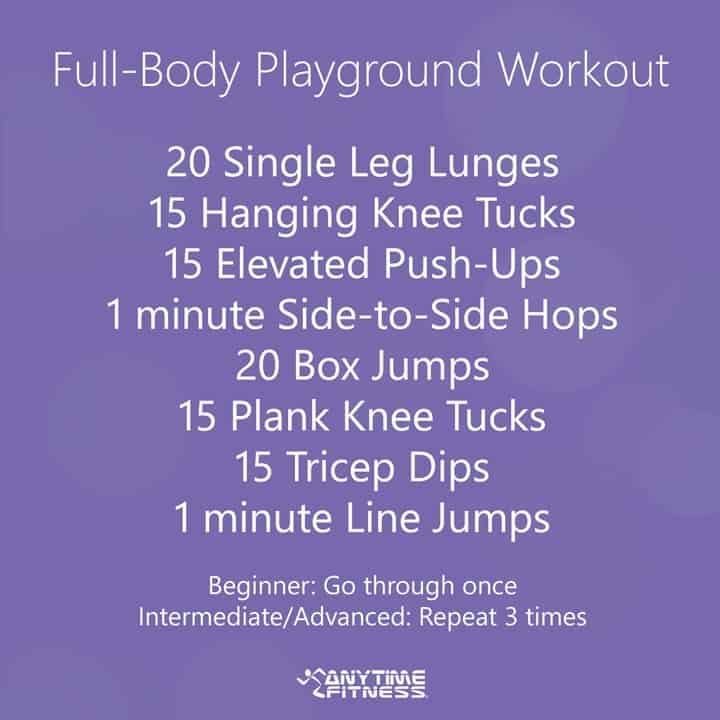 Have a peaceful, mindful, and fun weekend!