Soup season is here and I couldn't be more ready for it. I'm a huge chili fan and this year I'm going to dig into some new, filling soup recipes that everyone will like (including Blakester).
Here's my Fit Foodie Finds Friday Round Up. Hopefully you guys will discover some awesome new bloggers and recipes!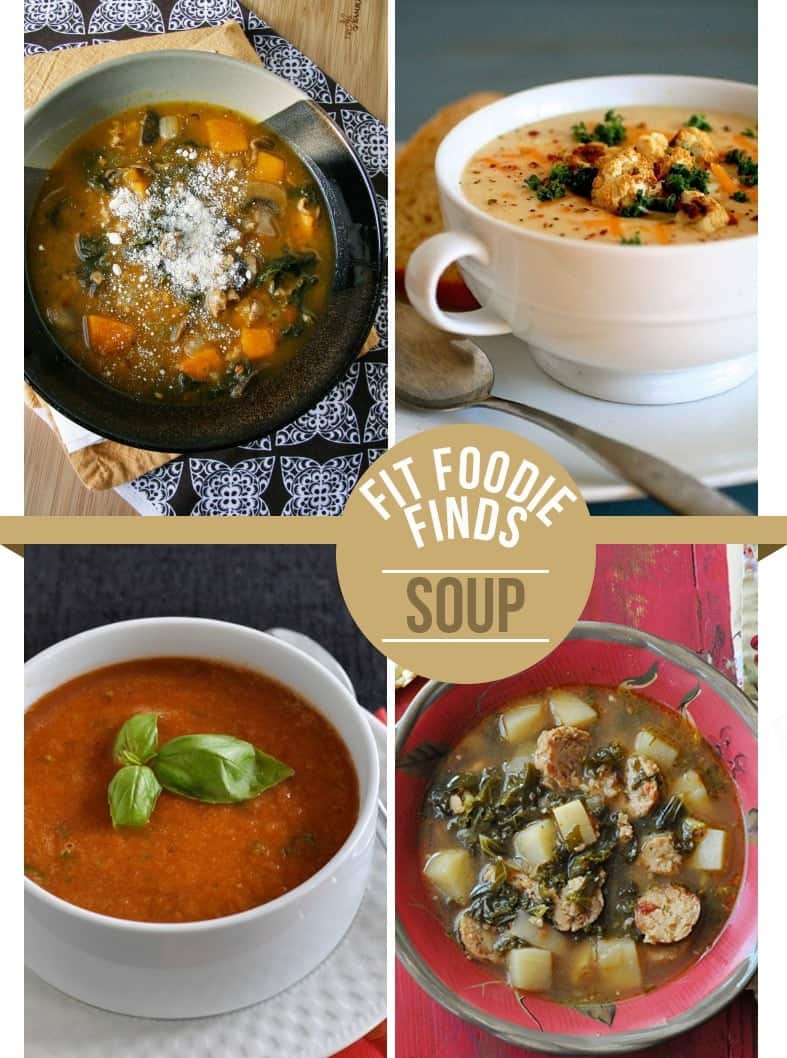 Sausage, Kale, and Squash Soup via Natural Noshing
Wisconsin Cauliflower Soup via Quick n Easy Recipes
Roasted Tomato Soup with Basil via Nutritious Eats
---
---
Mostly Vegan Zuppa Toscana via Nosh and Nourish
I'll be back on Sunday with another One Pot Meal…it definitely relates to this post 🙂 My mom is in town visiting from Ohio this weekend and I'm hoping this beautiful fall weather holds out for us! Keep an eye out on my Instagram 🙂
So tell me, what is your all time favorite soup? Leave a recipe link below if you have one!