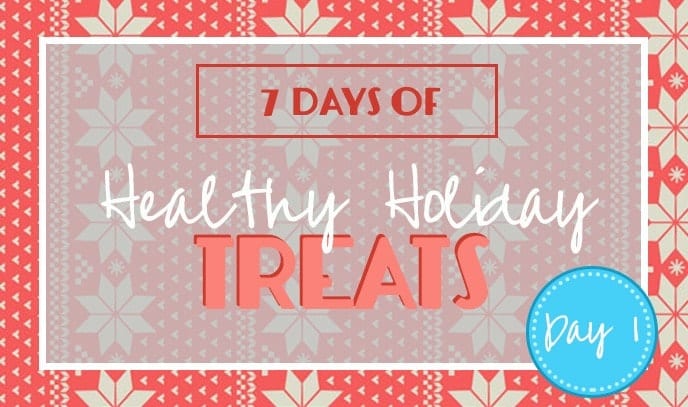 It's here, it's here! 7 Days of Healthy Holiday Treats on Fit Foodie Finds. I am kicking of this series with an absolute gem. A few months ago I asked the FFF facebook which classic Christmas Cookies they would want healthified. Hands down, sugar cookies was the most asked for! One person even said sugar free sugar cookies.
Challenge….accepted!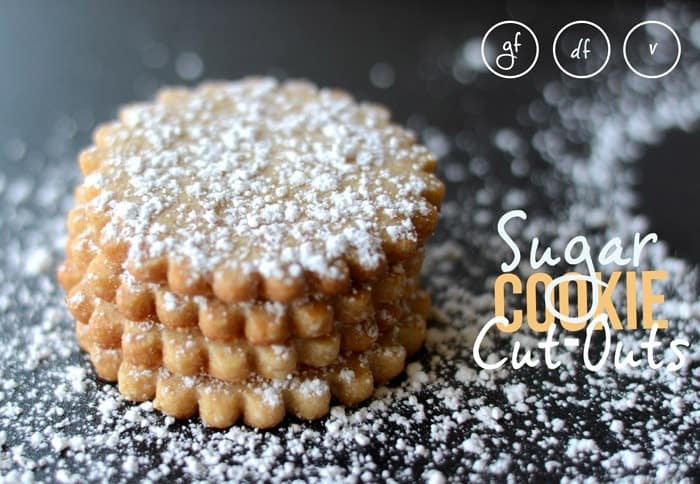 These sugar cookies are made with cashew meal and coconut flour, both grain free and gluten free options. For my sweetener, I used an all-natural substitute… HONEY….which makes the recipe paleo friendly.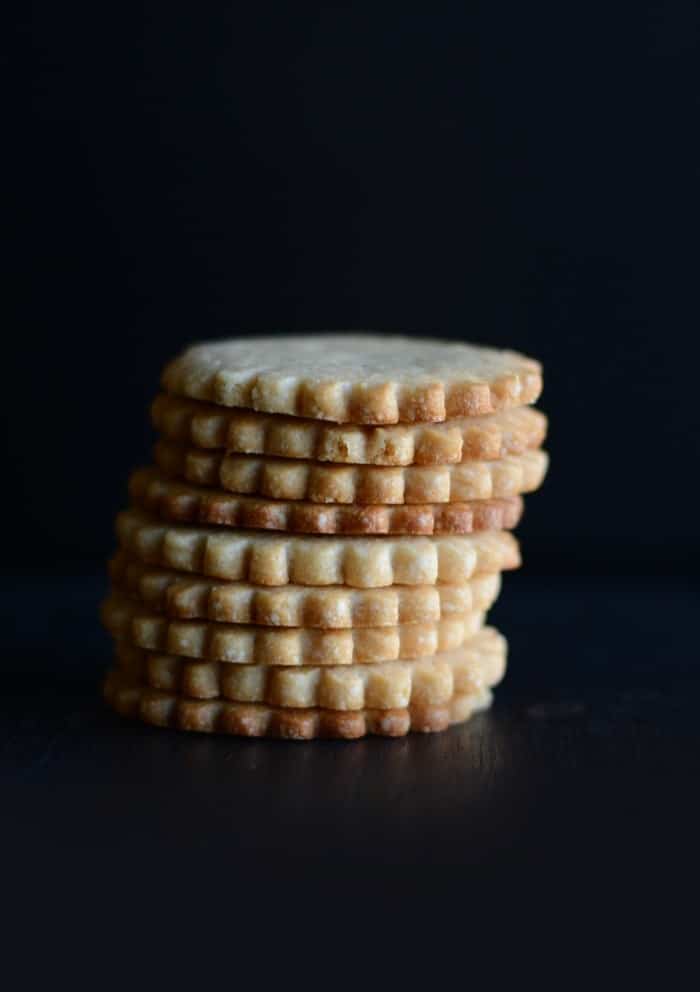 ---
---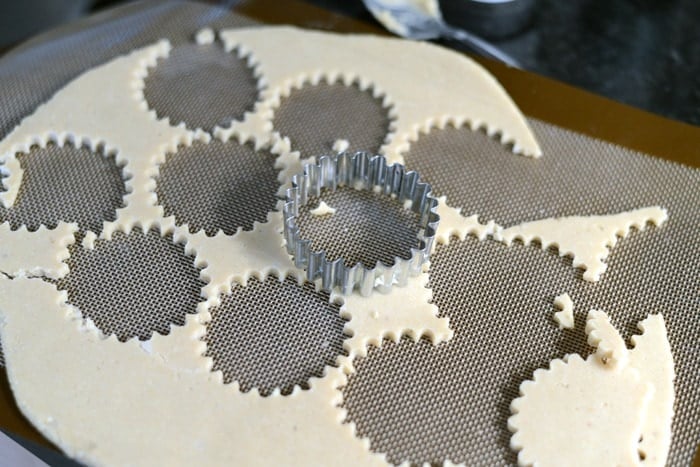 I went a simple route for my topping and sprinkled on some powdered sugar, but your options are endless. You could do a homemade frosting or pipe on some dark chocolate.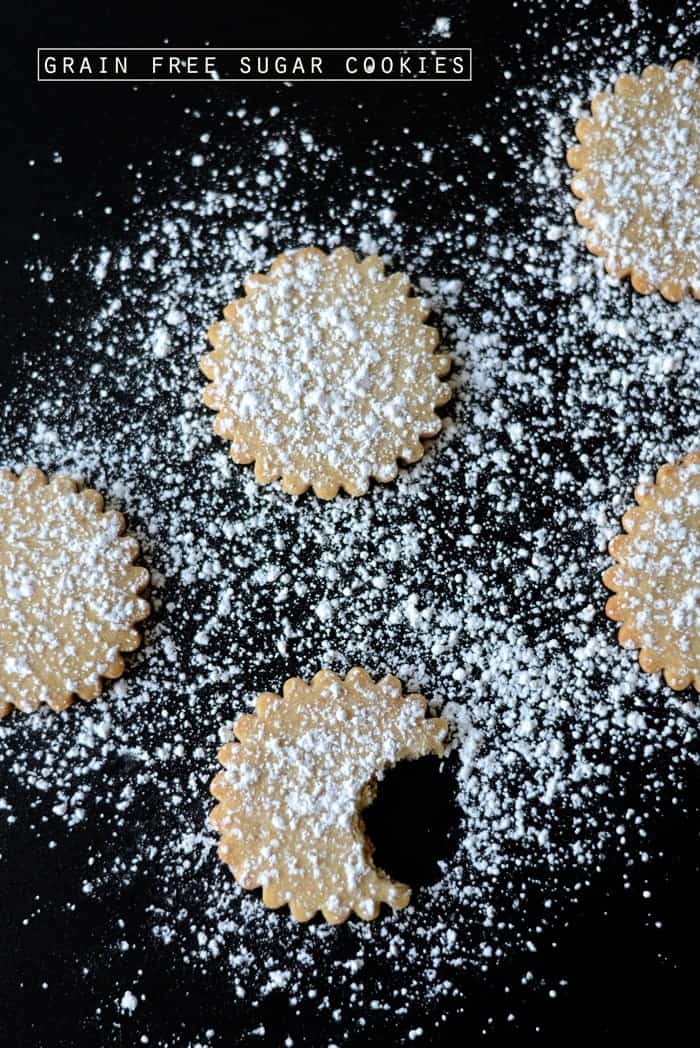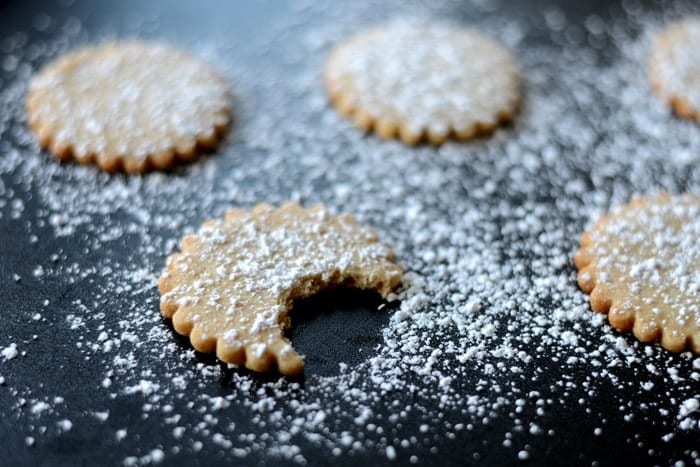 Or you could get really creative and make a Pistachio Butter Sandwich to give them some festive color.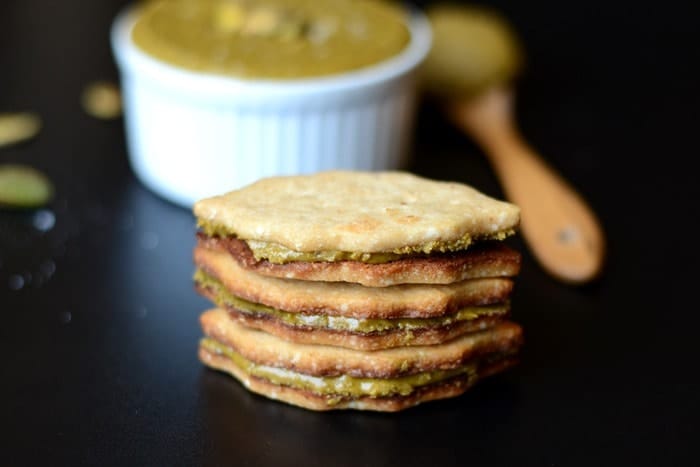 YES. Pure BLISS. Absolute bliss.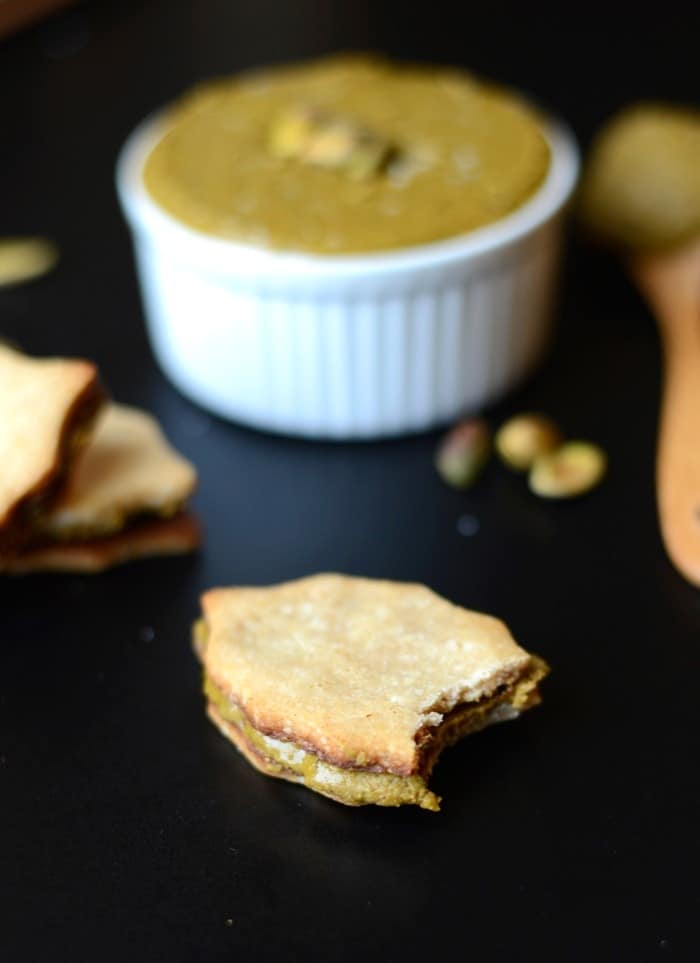 Grain-Free Sugar Cookie Cut-Outs
80 calories | 6g carbs | 6g fat | 2g protein | 4g sugar
Ingredients
– 2/3 cup + 2 tablespoons cashew meal
– 1/3 cup coconut flour
– 1/4 teaspoon baking soda
– pinch of sea salt
– 1/3 cup coconut oil (room temp)
– 1/4 cup raw honey (local if possible!)
– 1 teaspoon almond extract
Instructions
1. In a large bowl, mix together cashew meal, coconut flour, and baking soda. Set aside.
2. In a medium bowl, mix together wet ingredients. Then, slowly add wet ingredients to dry ingredients. You can use a wooden spoon, but a hand mixer will work best.
3. Roll the dough into a ball and place on top of a piece of parchment paper. Then place another piece of parchment paper on top and roll to about 1/8th of an inch using a rolling pin. Place dough into freeze for about 20-30 minutes. *This step is extremely important.
4. While the dough is in the freezer, preheat oven to about 350F and line a baking sheet with parchment paper.
5. Once the dough has frozen, remove from freezer and use your favorite holiday cookie cutters to create your cookies. You will want to work fast because the dough gets sticky as it unfreezes. Roll the remaining dough back into a ball and roll out to an 1/8 of an inch again and place back in the freezer.
6. Cook the first batch for 5-7 minutes. Remove cookies from oven when they start to turn golden brown on the edges. Let completely cool on a cooling rack before handling cookies (for at least 30 minutes).
Notes
Gluten Free, Grain Free, Refined Sugar Free