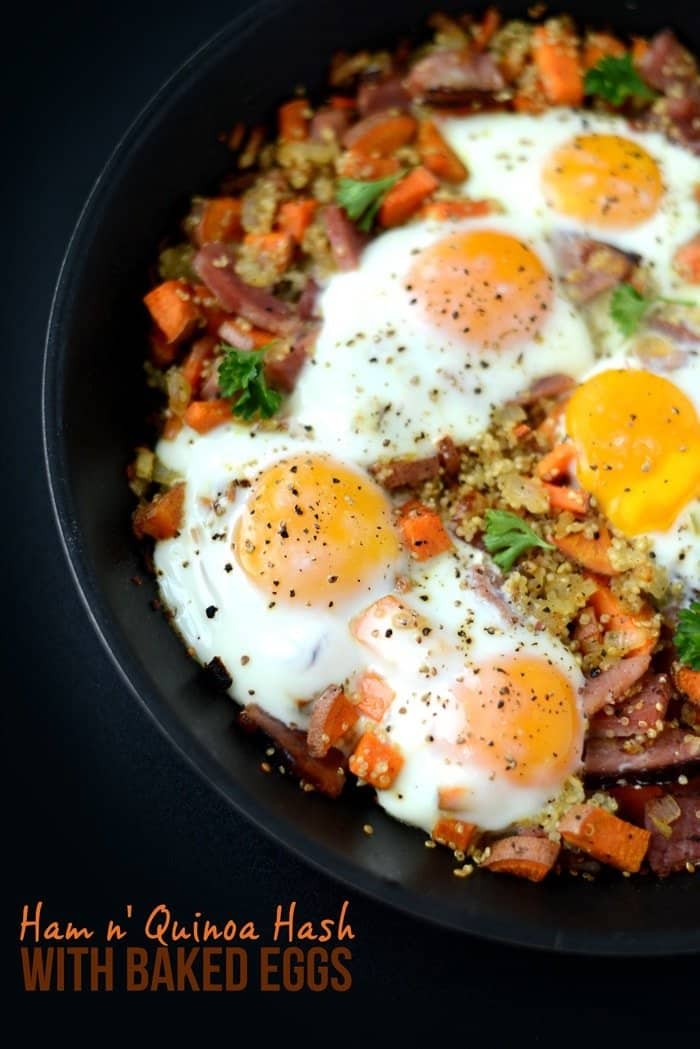 EGGS. QUNIOA. and MEAT.
Win-win-win situation here folks. This recipe uses leftover ham…and would be PERFECT for a Christmas morning brunch…and a great way for you to use up your leftover ham from your Christmas dinner.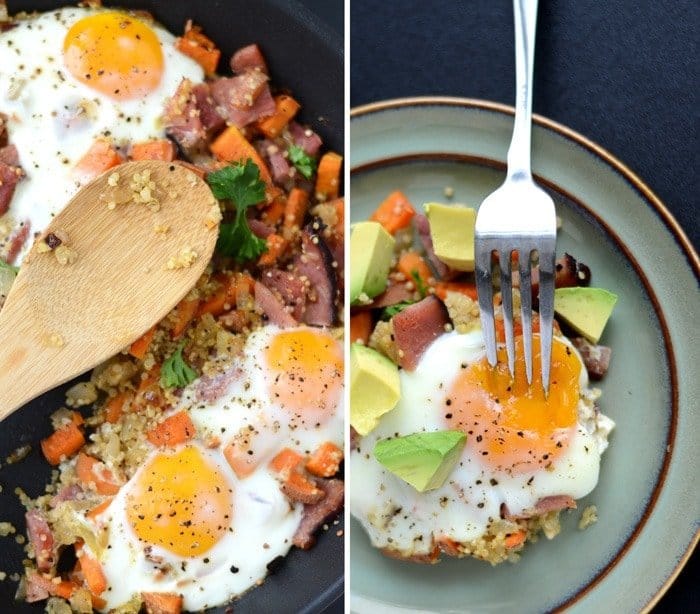 This could easily be made into a fritatta by first scrambling your eggs and then pouring them on top and let everything bake together. I went with cracking my eggs on top to get more of a baked egg.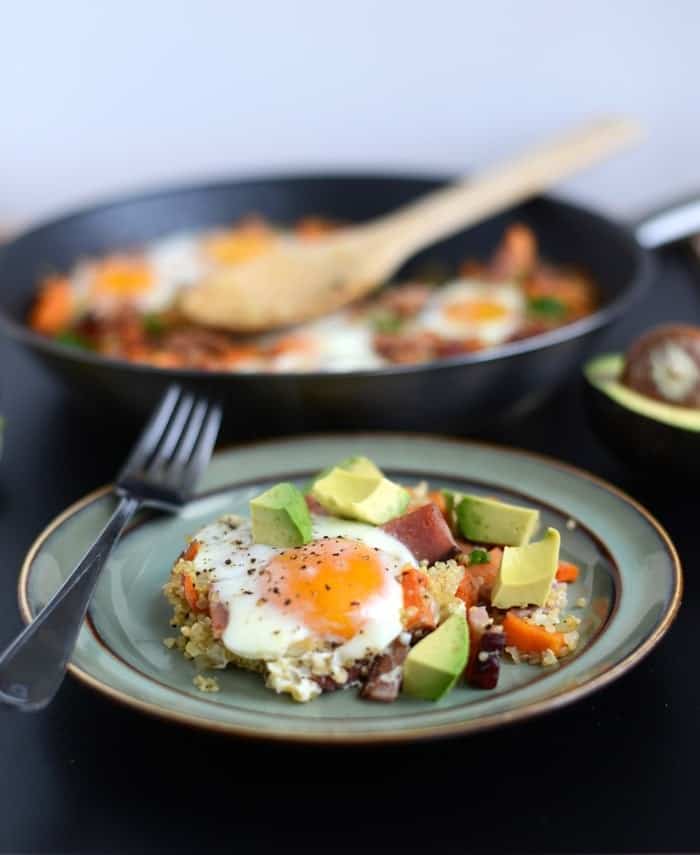 ---
---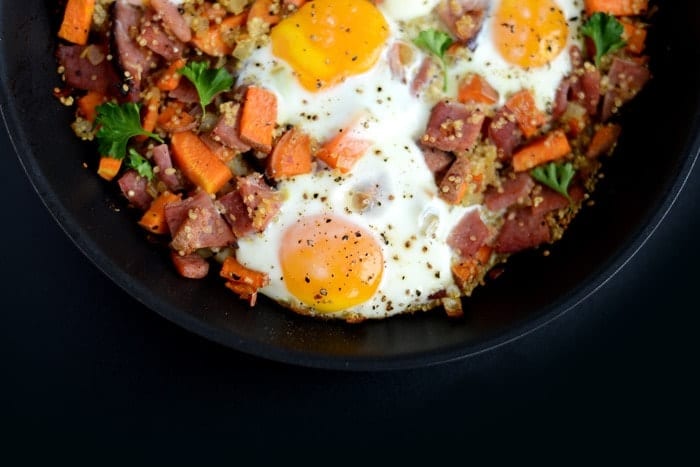 Seriously I could eat this every single day for breakfast, lunch, and dinner. This recipe is Blake approved- which means I give it an A++.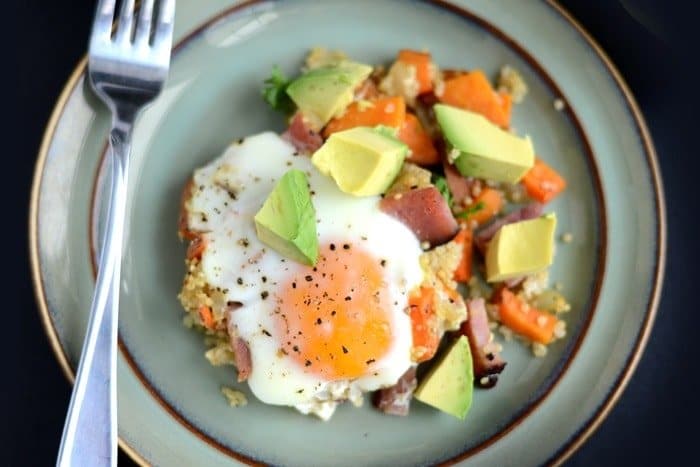 It's also one of those dishes, where it's even better the second time you eat it. I am all about cold food, so I didn't even need to heat it up for leftovers. Call me crazy, but I think all leftovers should be eaten cold. They just SHOULD.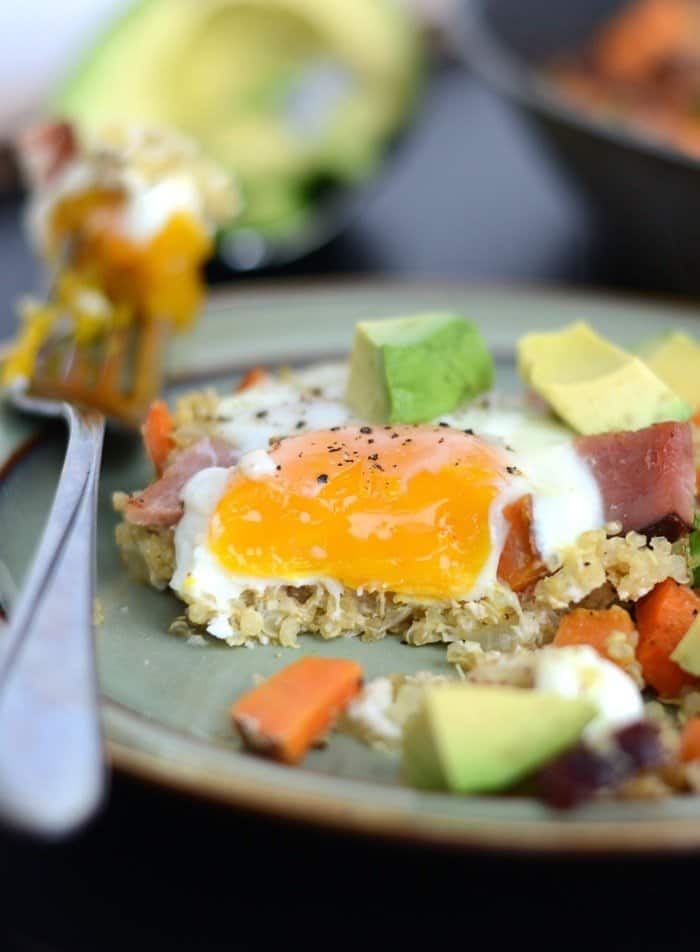 Look at that eggy goodness. I like my baked eggs a tad runny…definitely not too cooked, but not too uncooked.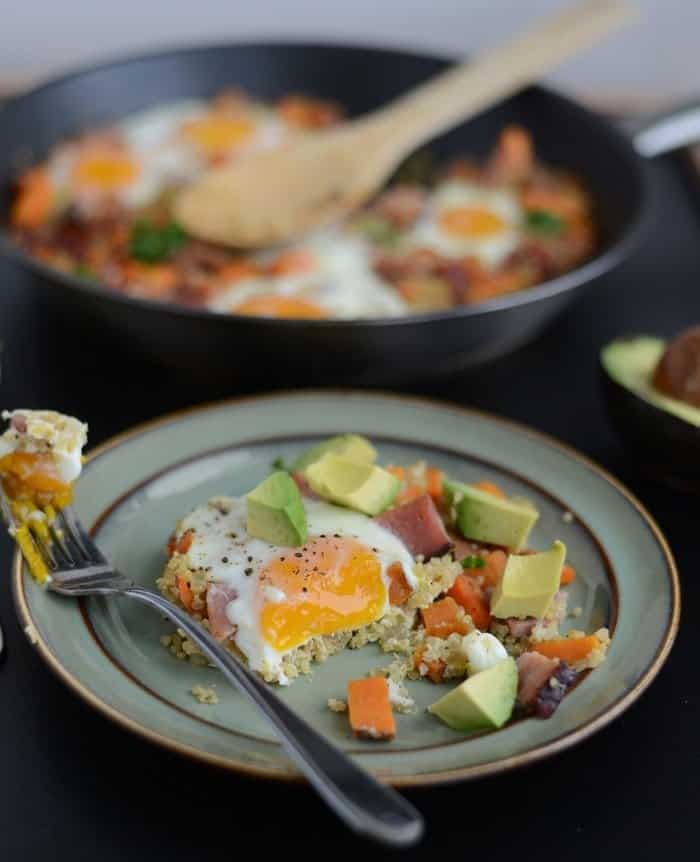 Ham n' Quinoa Hash with Baked Eggs
Ingredients
-2 medium size sweet potatoes, diced
-1/2 yellow onion, finely diced
-1/2 cup cooked quinoa (1/4 cup uncooked + 1/2 cup water)
-1 cup diced ham, precooked
-2 tablespoons olive oil
-1 teaspoon salt (or to taste)
-1/2 teaspoon pepper (or to taste)
-toppings: avocado and fresh parsley
Instructions
1. First preheat oven to 350.
2. Next, in a large sauce pan (with NO plastic or silicon on it), heat about 1 tablespoon olive oil. Then, over medium/high heat, saute onions and sweet potato for about 5 minutes. Turn heat down to medium and let cook for about 7-10 more minutes (you should be able to pierce sweet potato with a fork). Season with salt and pepper. If needed- add more olive oil.
3. With about three minutes left of sautéing, add in diced ham and cooked quinoa.
4. Crack 5-8 eggs on top and season with additional salt and pepper. Place entire pan into oven at cook at 350 for about 30 minutes, or until the eggs are as cooked as you like them.
PIN FOR LATER!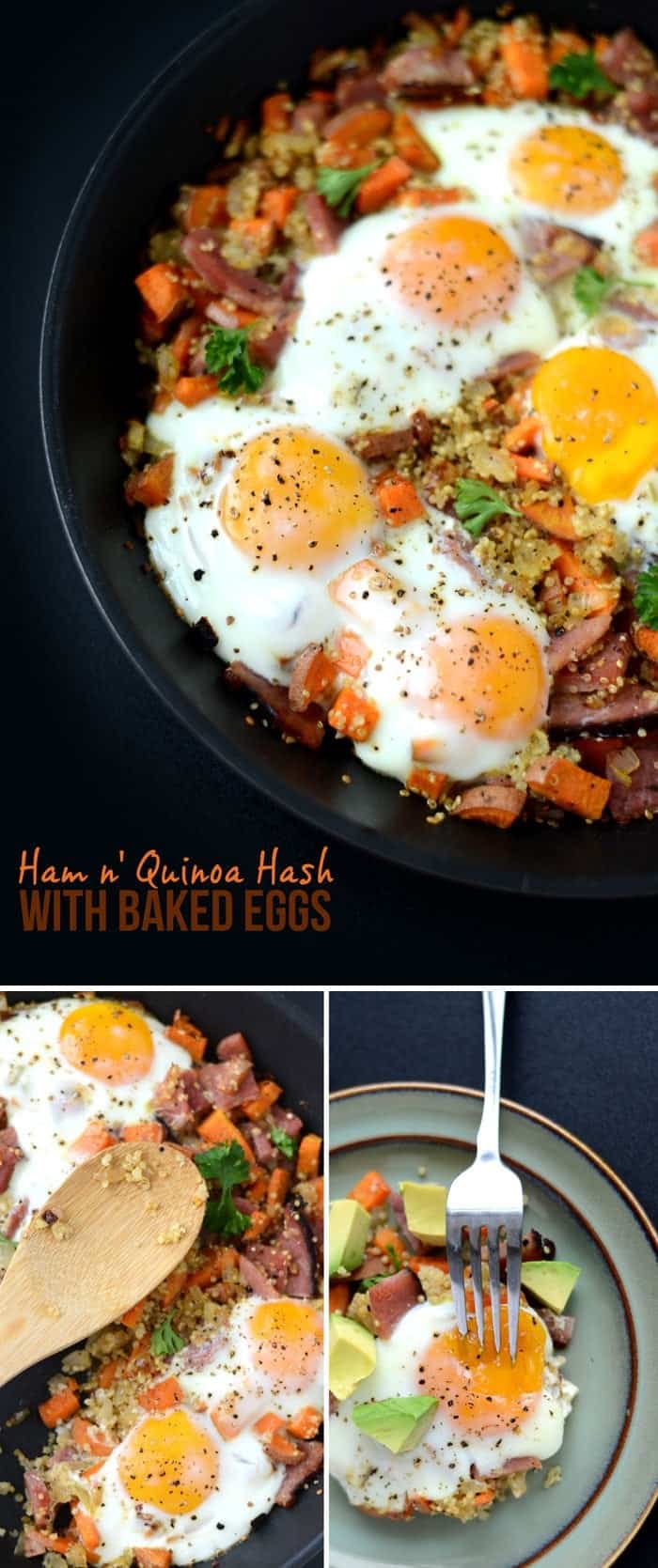 I will be taking a small break over the holidays, but you can always check out what I'm up to on Instagram and facebook. I'm in Chicago now visiting with family until the 26th and then we are off to my childhood favorite destination- Bessemer, Michigan to ski with the family!
I'll be back tomorrow with one last recipe before Christmas, but if you don't come back to FFF until after…Have an AMAZING Holiday with lots of laughs, hugs, and love!