I've spent the last 7 days at my parent's house in Ohio and it's been really fun. Now that I am 100% working from my home office, it gets really tough not being surrounded by people all day like I was at Anytime Fitness. I mentioned that Blake has been in Brazil for the past few weeks, so you can imagine how lonely it would have been staying home!
Anyways- Cleveland has been really fun. If you follow me in Instagram, you've seen some snippets, like Sasha the Labrador…the most loving dog EVER. She really makes me want to have a furry friend to keep me sane during the day 🙂 🙂
One of the kitchen creations I made while I was here was Crock-Pot Cinnamon Applesauce. SO EASY. And you really don't need many ingredients at all.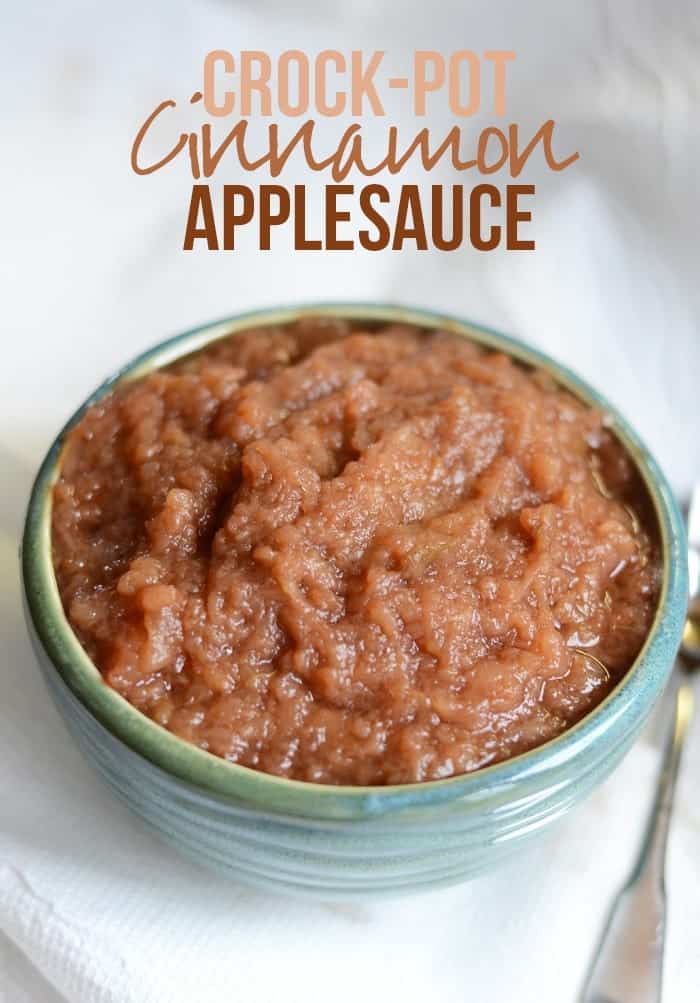 I LOVE the color that this applesauce turned. I was afraid it was going to come out brown.
Instead it came out the most beautiful salmon color. #winning
---
---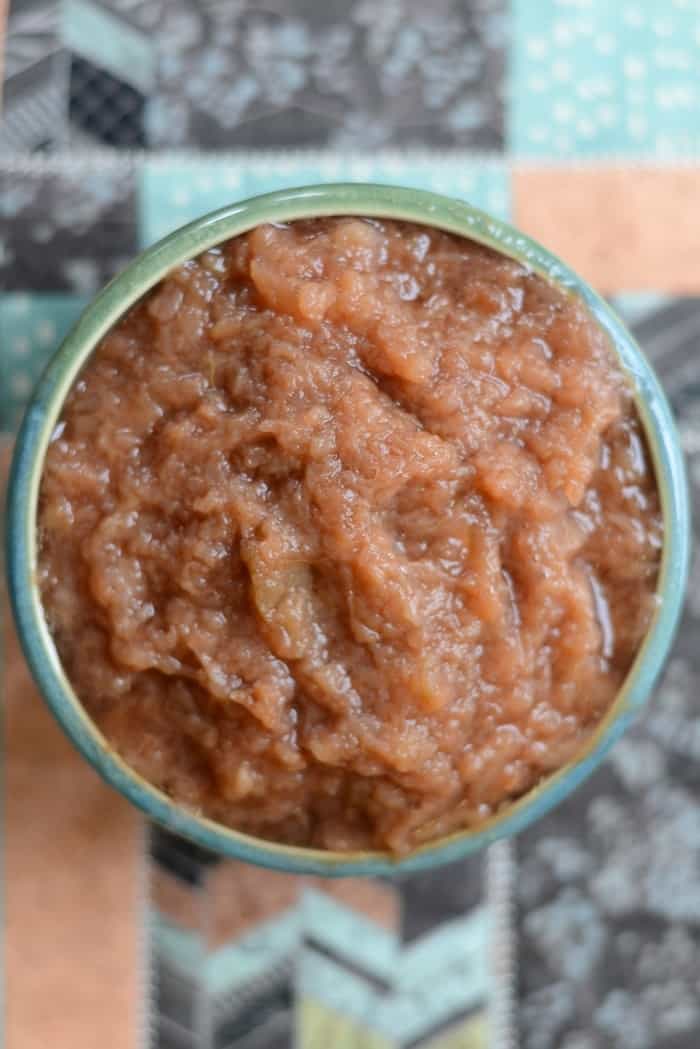 The apples steam themselves and bake down in the crockpot. I had mine on high for about 4 hours. I added cinnamon for flavor and a little honey for sweetness. You don't even need to food process them to make them saucy, just a fork!

I made a small batch- using only 5 apples, which got me around 2 cups of applesauce. Depending on the size of your crockpot- you could definitely do more. Mine could held around 10 apples-worth, but we only had 5! The recipe that I am providing is just doubled what I originally did.
Crock-Pot Cinnamon Applesauce
Ingredients
10 large apples (I used Macintosh)
1.5 teaspoons cinnamon
-1/3 cup water
-1 to 2 tablespoons honey
Instructions
Begin by coring and peeling your apple. Place apples into a large crock-pot and top with about 1/3 cup of water, 1.5 teaspoons of cinnamon, and 1-2 tablespoons of honey. Let cook on high for about 4 hours. Once the apples are extremely mushy, you know your apples are done! Use a fork to mash the apples to your preferred consistency.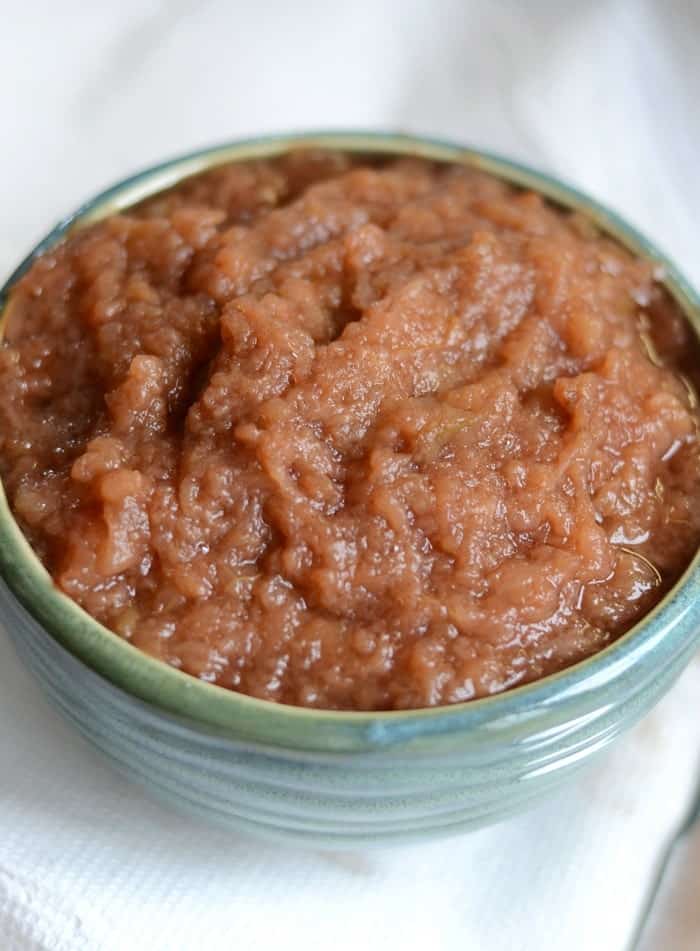 Homemade applesauce…have you made it?