Disclaimer: This is a sponsored post by Seven Sundays. I was compensated and all opinions are my own.
You guys know I am all about supporting local Minnesota Brands. Well Seven Sundays is a brand that has found its way to my heart! Not only am I obsessed with their product packaging and branding, but I LOVE their team! Because they are a local brand, I have had the pleasure of getting to know Hannah (the founder) and Karin (Marketing Guru). These ladies bleed passion, positivity, and are all smiles all the time. This energy definitely transfers over to the brand.
We are excited to announce that Seven Sundays will be available in ALL Minnesota Targets launching TODAY!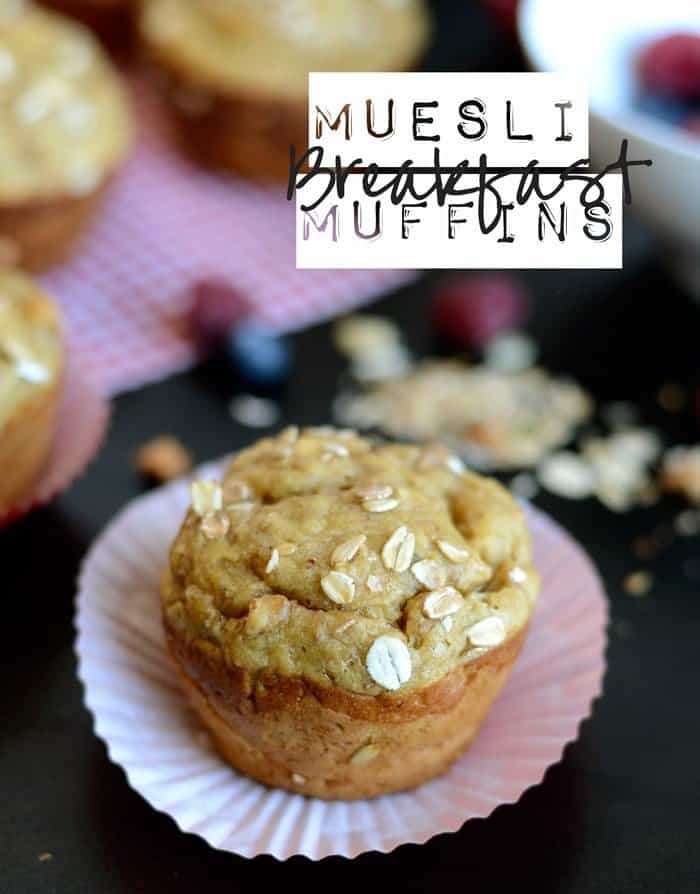 The Seven Sunday's story is SO inspirational for a young entrepreneurial foodie like myself. Hannah and Brady, the founders, got the idea to create a Muesli company after a trip to New Zealand. The wife-husband duo took a leap of faith, quit their jobs, put their passion to work, and are makin' major things happen with their business. For their entire story click —> HERE. I was lucky to hear this story first hand from Hannah when we met for coffee a couple months ago 🙂
This calls for a recipe!
---
---
Muesli Breakfast Muffins —> dirty little creatures that you can just eat one of.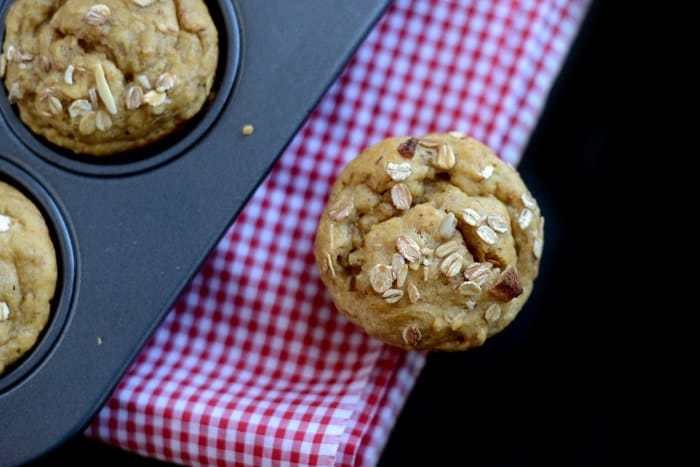 These guys turned out great! They're super moist and flavorful (So sorry for the miscommunication earlier. I thought bircher was gluten free, but it turns out the bircher is not gluten free because it has rye in it! No worries- make these muffins with the Cherry Vanilla Pecan flavor and you are good to go for gluten free *note this product is not certified gluten free, so if you are extremely intolerant just make note of that)!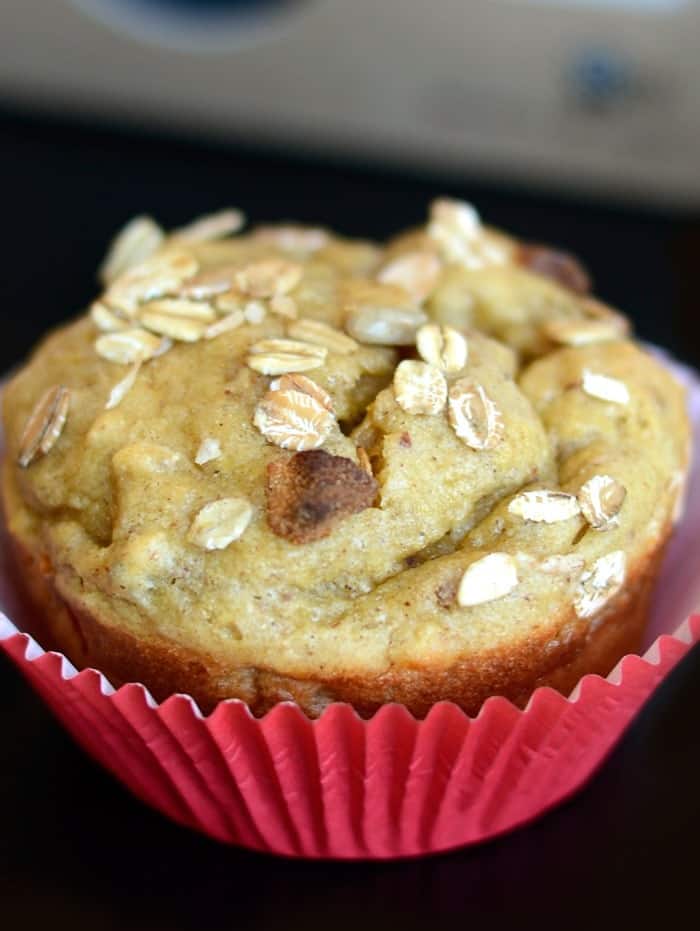 There is muesli inside of the muffins which gives them some texture. I also sprinkled some on top for a finishing touch!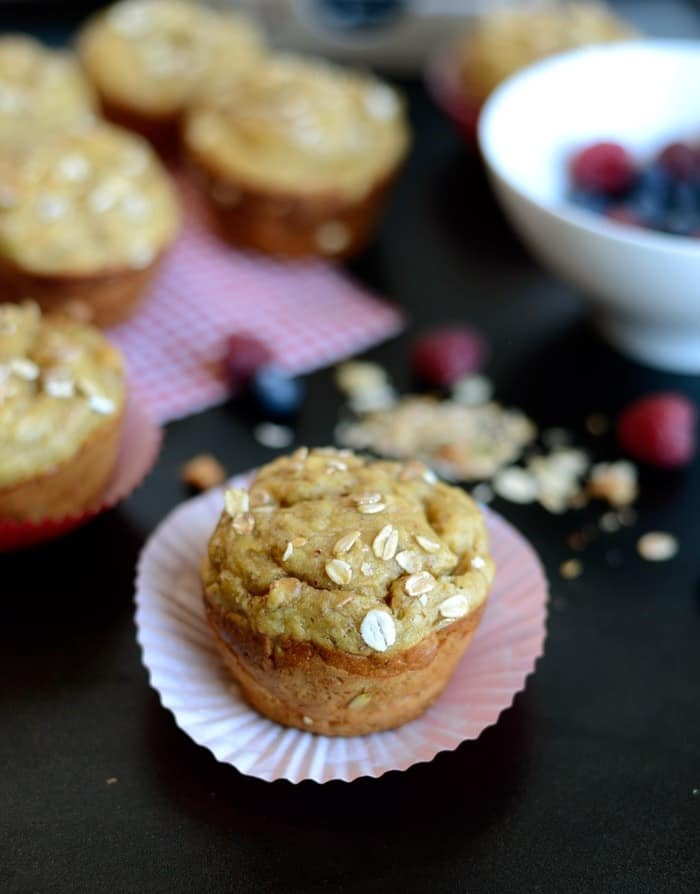 Lately I have been making my muffins without a paper wrapping around them and just pour the batter straight into the pan. Make sure you spray with nonstick cooking spray or rub with coconut oil, or you're going to have a mess on your hands 🙂 <— speaking from experience.
I made these the day before I left for Ohio, so I had a big batch of muffins that I didn't want to waste. I gave some to Sister and Sister Boy and put the rest in the freezer for later so I can enjoy these babies when I get home.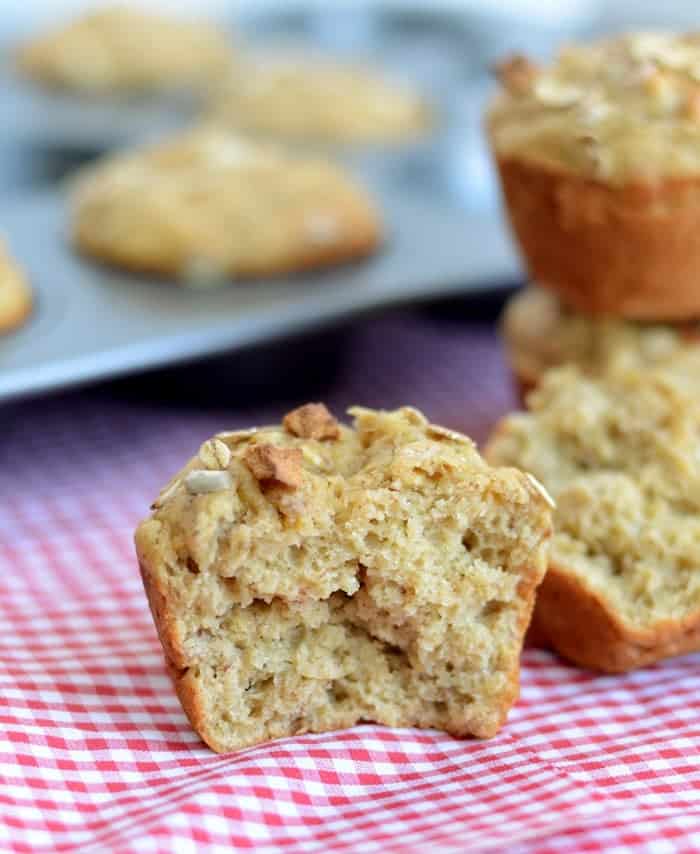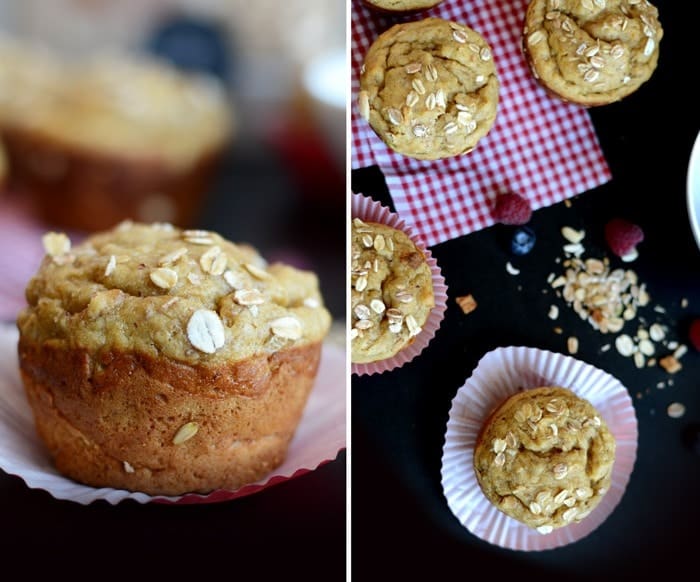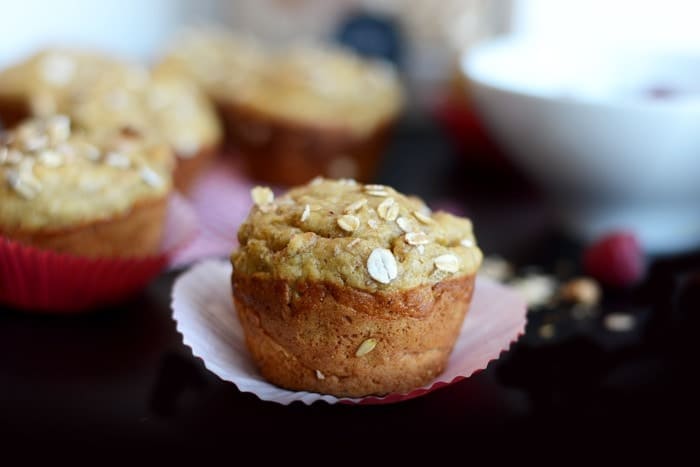 Muesli Breakfast Muffins
Ingredients
-1 cup gluten free flour baking mix (I used the Bob's Red Mill Brand)
-⅓ cup almond meal
-1 teaspoon baking powder
-1/8 teaspoon salt
-1 teaspoon xanthan gum
-1/4 cup organic cane sugar
-⅓ cup Seven Sunday's Bircher + more for topping
-½ teaspoon cinnamon
-¾ cup almond milk
-2 eggs, large
-1/4 cup Greek yogurt
-¼ cup vegetable/canola oil
-1 teaspoon vanilla
-1/4 cup honey
Instructions
First, preheat oven to 350 F and spray a muffin tin with nonstick cooking spray. Set aside.
In a large bowl, mix together dry ingredients: gf flour, almond meal, baking powder, salt, xanthan gum, organic cane sugar, Bircher, and cinnamon.
Next, add in wet ingredients: almond milk, eggs, Greek yogurt, vegetable oil, vanilla, and honey and mix until combined.
Transfer batter into muffin tin, filling each muffin about 2/3 to 3/4 of the way full. Sprinkle with additional Bircher.
Bake at 350 for 21-23 minutes. Do the toothpick test and if it comes out clean, you know they're done!
Here are a few other recipes I've done featuring SS that you don't want to miss!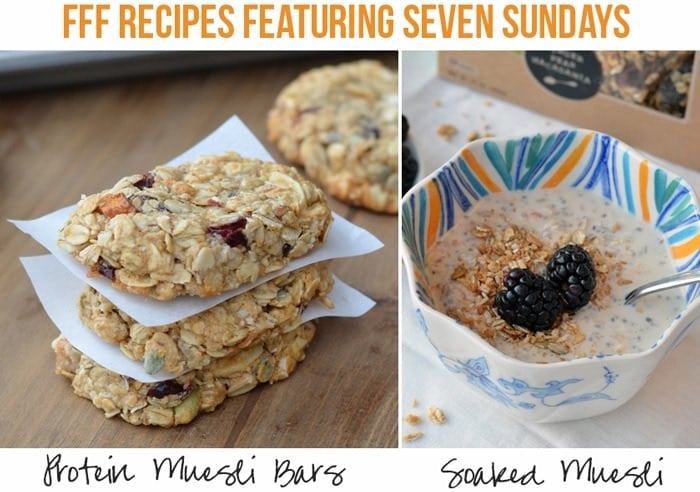 Links to recipes —> Protein Muesli Bars and Soaked Muesli.
I'll be back with my one pot meal tomorrow 🙂 ….this recipe had first priority!
Muesli? Tried it? Love it? Talk to me.