I told you I'd be back with a chai recipe 😀 Ya'll (I've feel like I've been saying ya'll ever since I spent time with Miss Presley in LA), these apple chips are legit!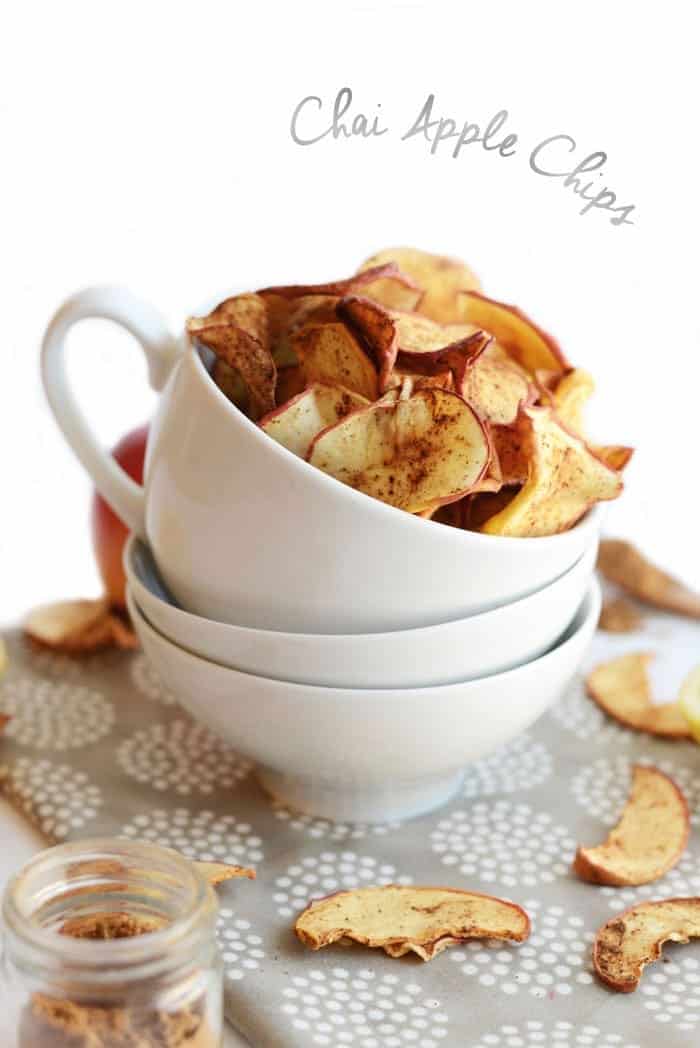 They are so flavorful, crunchy, and easy to make. The question is- do you have a dehydrator? If not…GET ONE!
This was the best more practical Christmas gift I ever got, minus my food processor which is actually currently broken.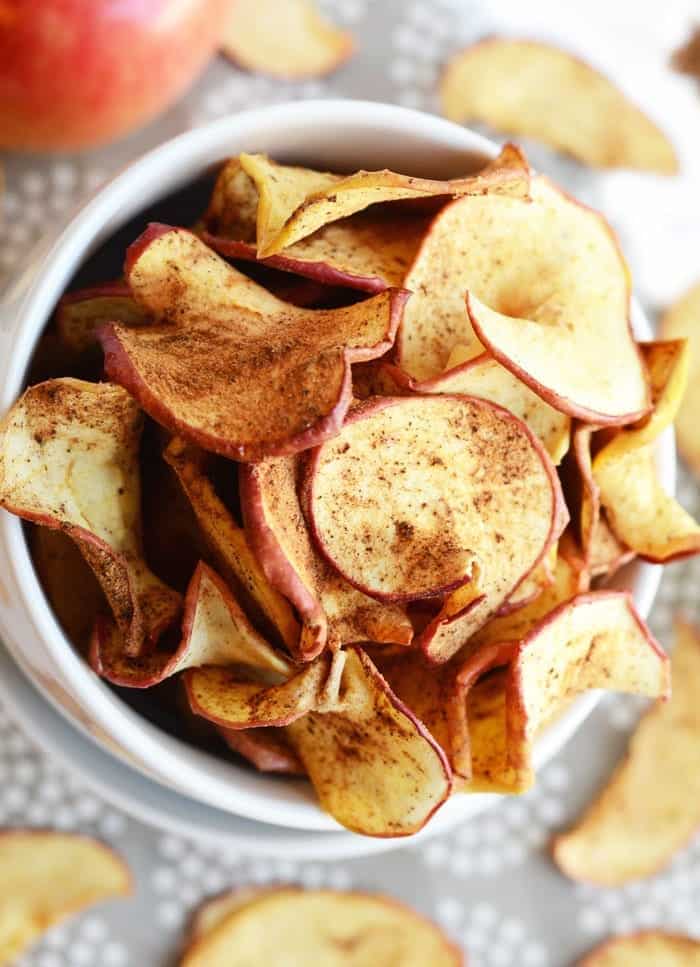 So what do you need to make Homemade Chai Apple Chips?
---
---
Apples
Lemon Juice
Dehydrator
Boom.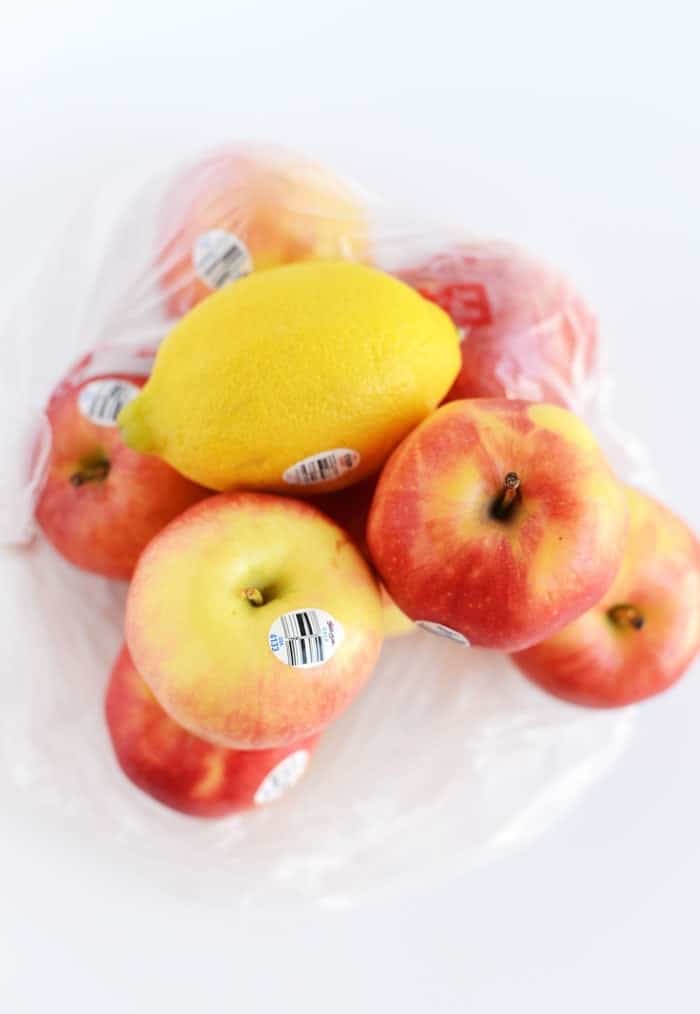 I am an apple snob. I love my Galas. Red Delicious coming in a close second.
Really you can use any kind of apple you like. I love Red Delicious because they are naturally sweeter apples and crunchy.
This time around I made apple chips, they're crunchy. The key is to slice your apples as thin as possible. If you want to make more of a chewy dried apple, slice them a little thicker. To prep them, all you have to do is toss em' in some lemon juice, which will preserve their color while drying out in the dehydrator.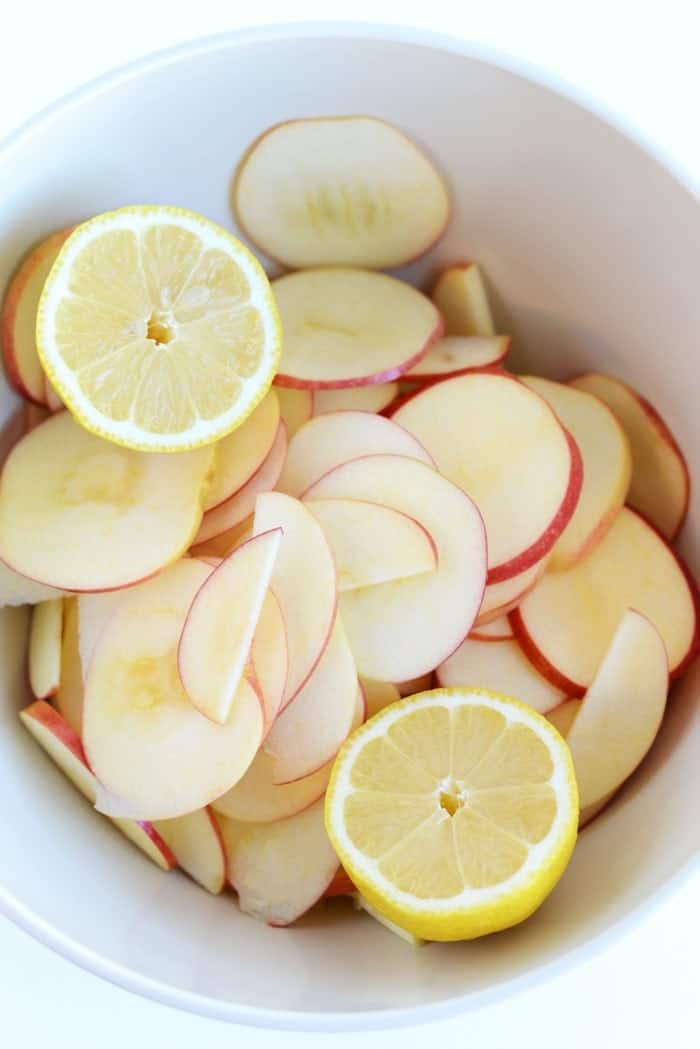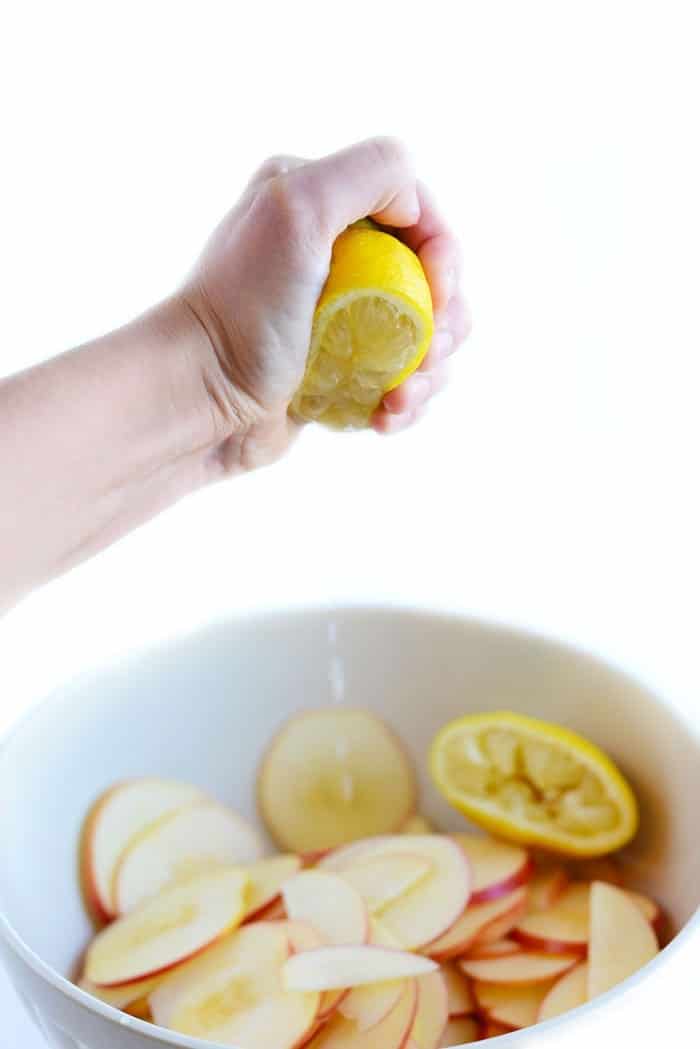 Then, add a few teaspoons of your homemade chai spice and toss. Place on your dehydrator for about 6 hours at 150 degrees and you've got yourself a yummy chai-ey snack!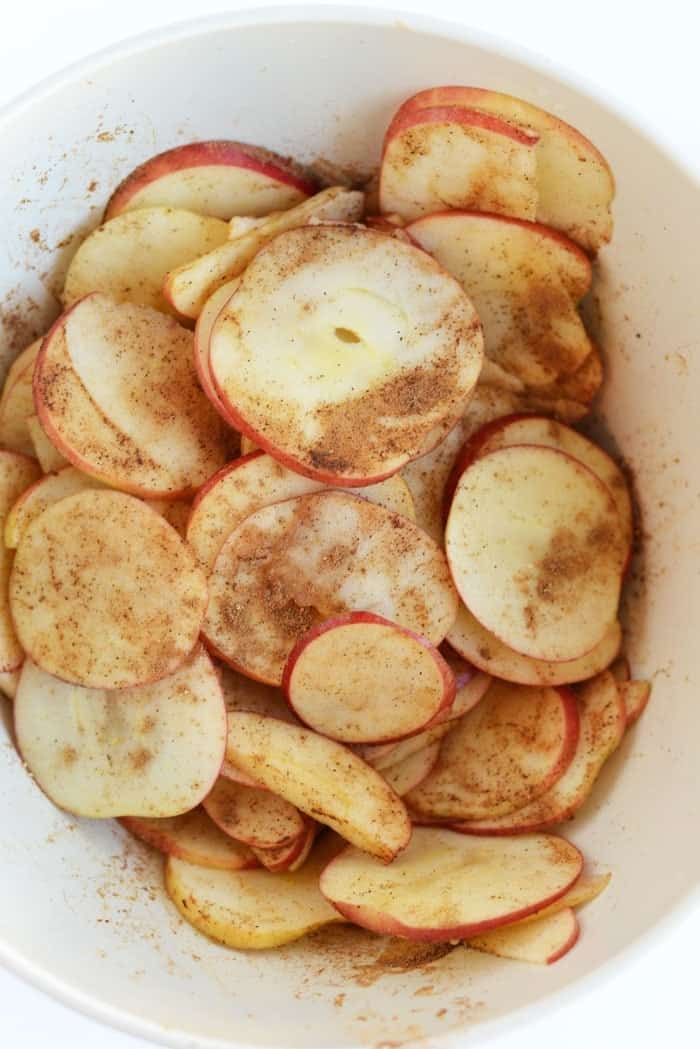 Chai Apple Chips
Prep Time:

30 minutes

Cook Time:

6 hours

Total Time:

6 hours 30 minutes
Ingredients
-6 apples, any kind will work
-1 lemon (juiced)
-2 teaspoons chai spice mix (recipe below)
Instructions
Begin by washing and patting dry your apples. Then, slice them thinly and as equally as thick as possibly. This will ensure they all need the same dry time. I kept the skin on.
Next, toss your sliced apples in lemon juice, then sprinkle on chai spice mix.
Place each apple slice on your dehydrating racks, spaced just far enough so they do not touch.
Turn dehydrator to 150F and bake for about 6 hours or until your apple chips are crunchy. (Note: I flipped my apples at about the 3 hour mark, but this shouldn't be necessary).
I currently have these guys stored in a plastic bag in my kitchen cabinet. They should last for a few weeks 😀 ….if I don't eat them first. <—that's always my issue. I get the question- how long will this last? I usually have no idea because I can't contain myself when I make something so yummy 😀
For other dried fruit inspired recipes- check out my archives. Plums, kiwi, mango, apple, cherries galore!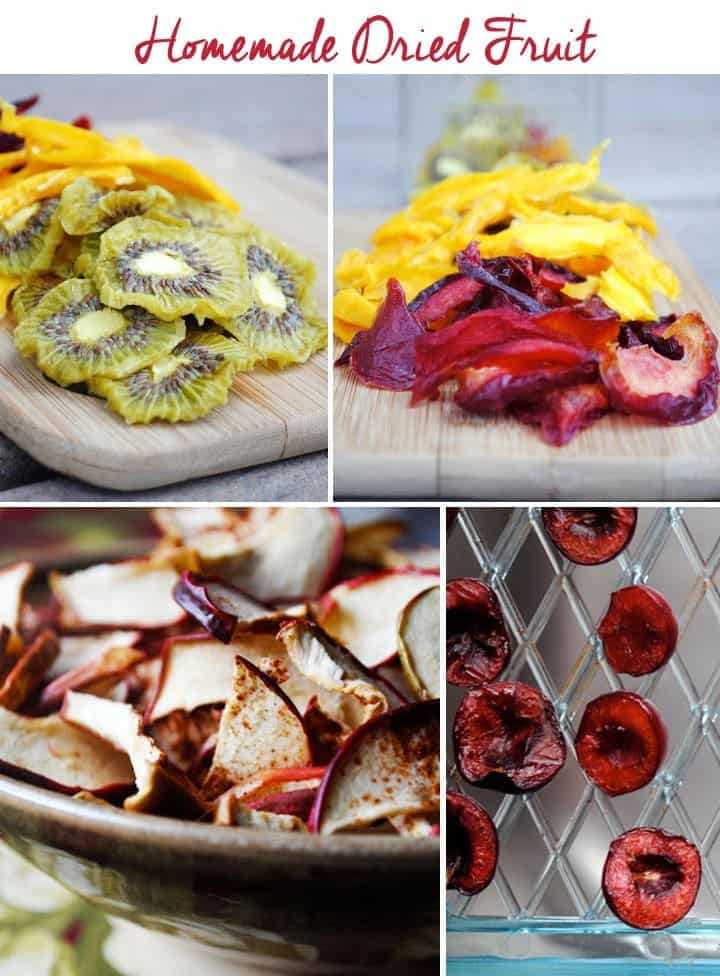 Do you have a dehydrator?
What is your favorite kitchen gadget?!