P.E.S.T.O.
Pesto. Pesto. Pesto!!!
Did you know I wanted to be a cheerleader growing up, but was too involved in competitive soccer (and not very coordinated) so i was never able to try out. Whomppppp.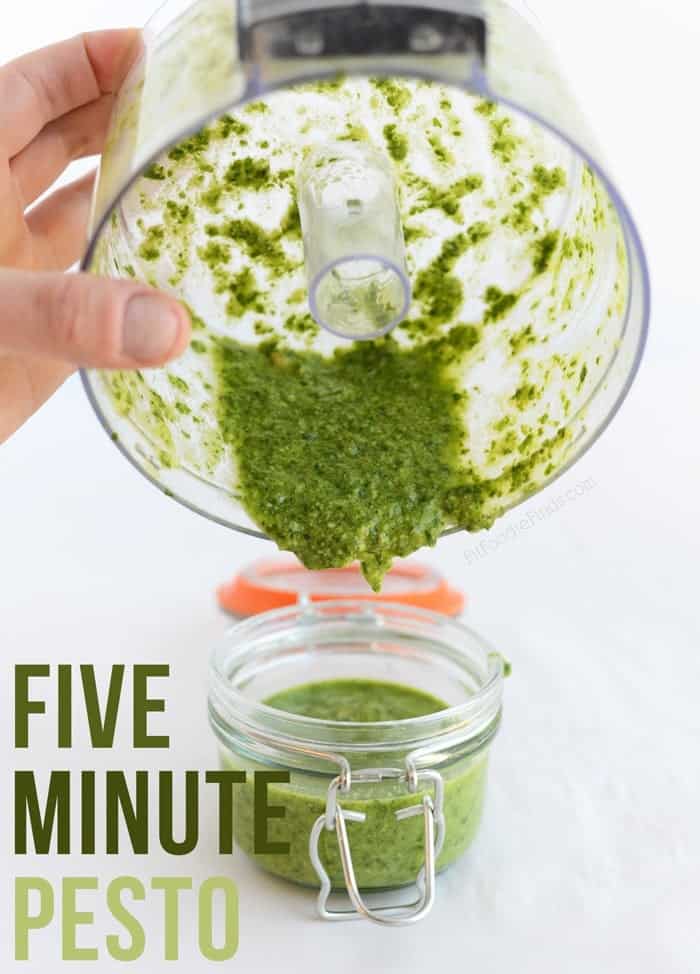 Did you also know…in order to make the best pesto ever all you need is a food processor, 5 ingredients, and 5 minutes?! If I hear anyone say they don't have a food processor…we are no longer friends.
Just kidding, but seriously! If I had to suggest one small kitchen appliance to invest in..it would be a food processor, no doubt! The one I use is a small (I want to say 3 or 4 cup) Kitchen Aid that I got from Target. It's similar to this, but smaller. Just think of all the amazingness you would be able to make…
---
---
The list goes on. And includes PESTO!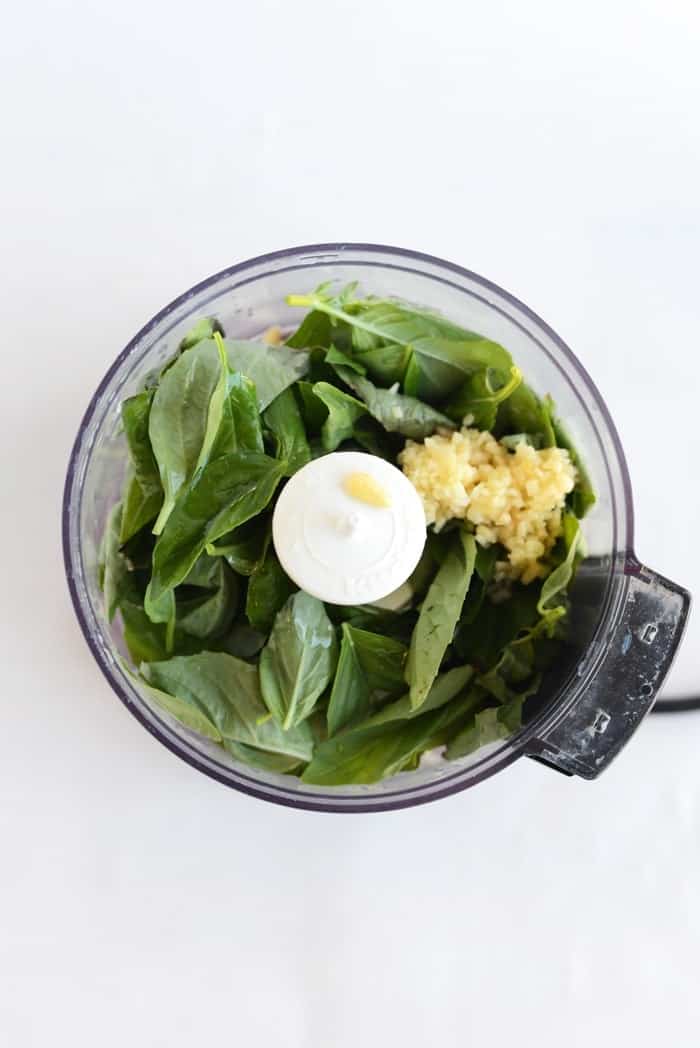 You,ll need-
Fresh Basil
EVOO
Garlic (preferably fresh, but if you're lazy like me you will use pre-minced)
Lemon Juice
Pine Nuts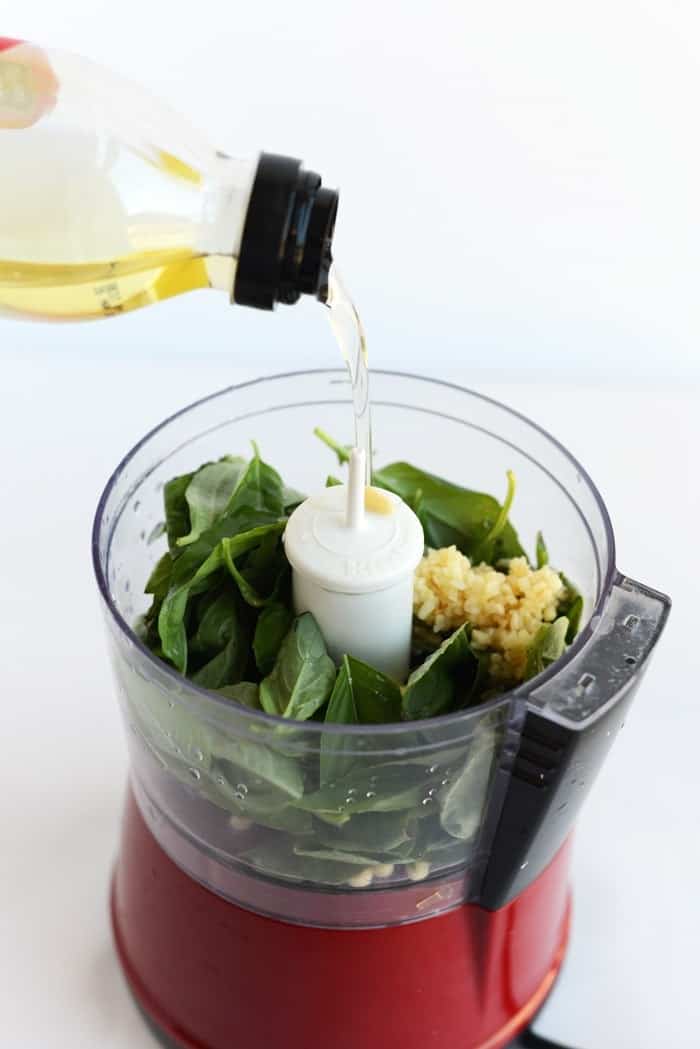 Then you whirl.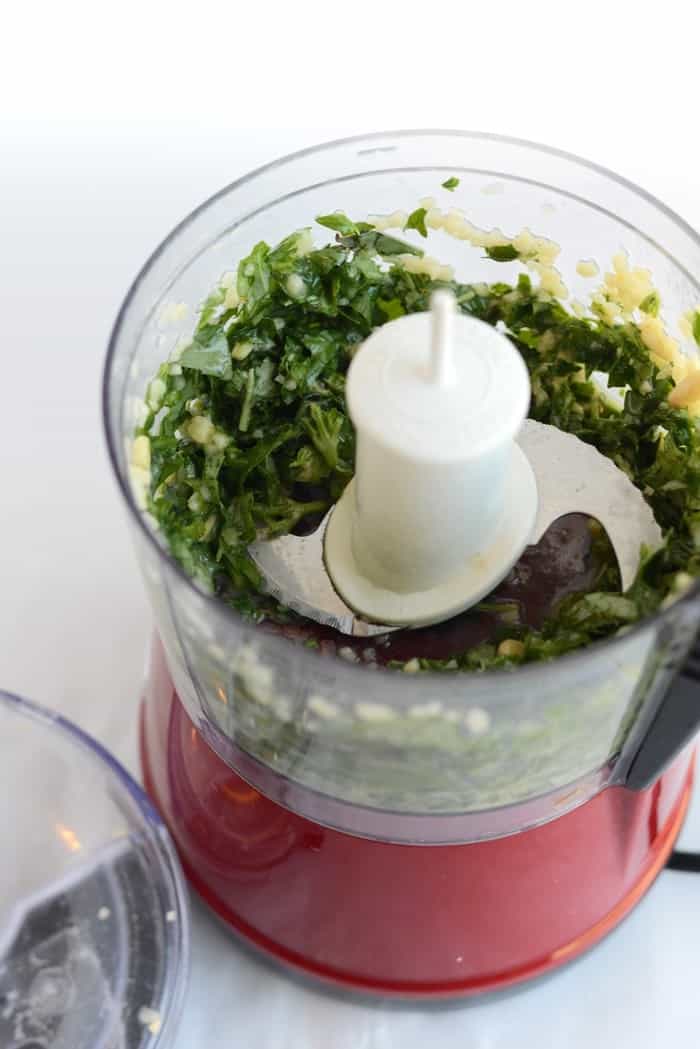 And whirl some more.
Until it looks like baby food 😀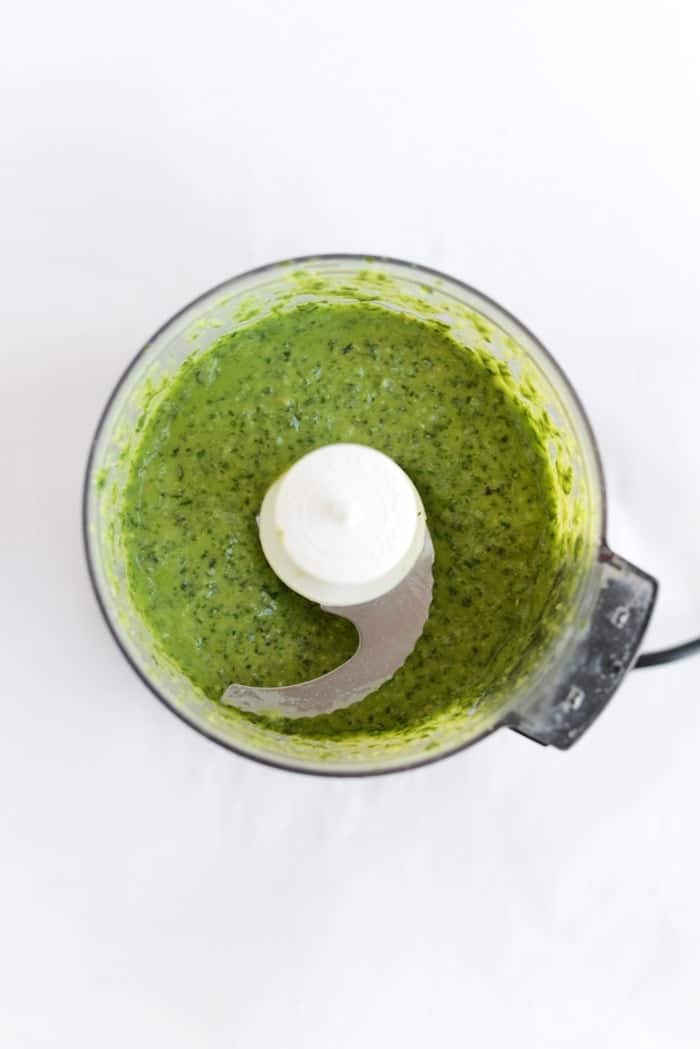 Viola. You've got pesto in just 5 minutes!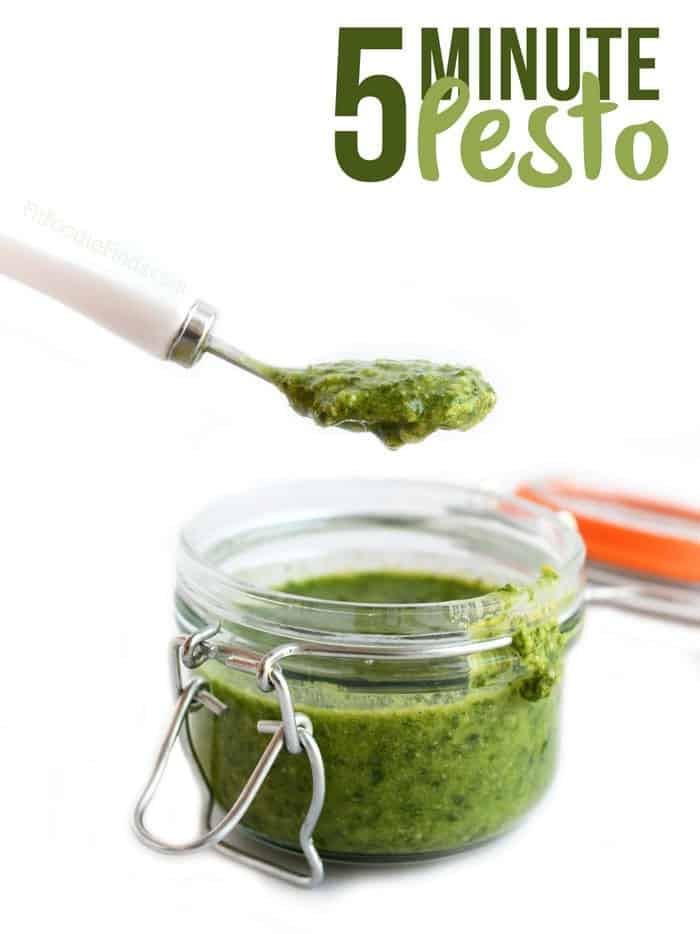 Show stopper. Show, show stopp-per recipe for SURE.
5 Minute Pesto
Prep Time:

5 minutes

Total Time:

5 minutes

Yield:

1 heaping cup of pesto
Ingredients
-1 cup packed basil leaves, fresh
-juice from 1 lemon
-1 tablespoon minced garlic
-2 tablespoons pine nuts
-3 tablespoons EVOO
Instructions
Place all ingredients into a small food processor and process for about a minute, or until your basil has pureed. *Feel free to double or triple this recipe if you are using this pesto for another recipe or if you have a bigger food processor!
PIN FOR LATER-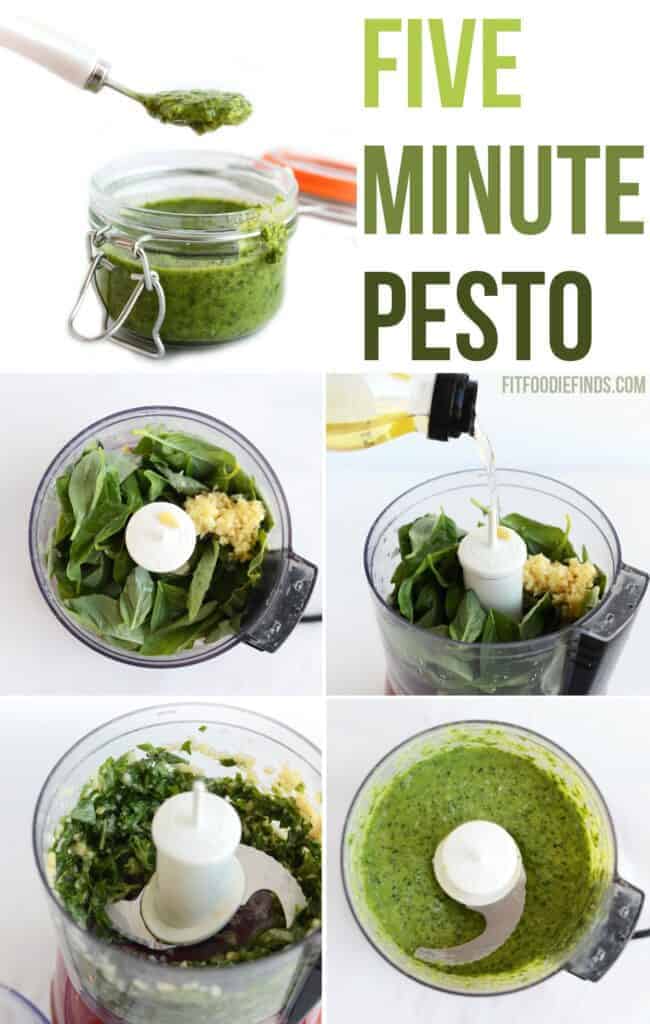 If I could go back to high school, I don't think I would change the sports I played. Soccer was a HUGE part of my life since I was about 5 years old. It helped create my love for exercise and healthy living! Plus- I'm a lefty…so I owned the left side of the field 😀
What sport (activities) did you play/do in high school?