If at first you don't succeed, try and try again.
I THOUGHT good ol' Benjamin Franklin said that quote, but according to Google so did 100 other important people. Make me 101.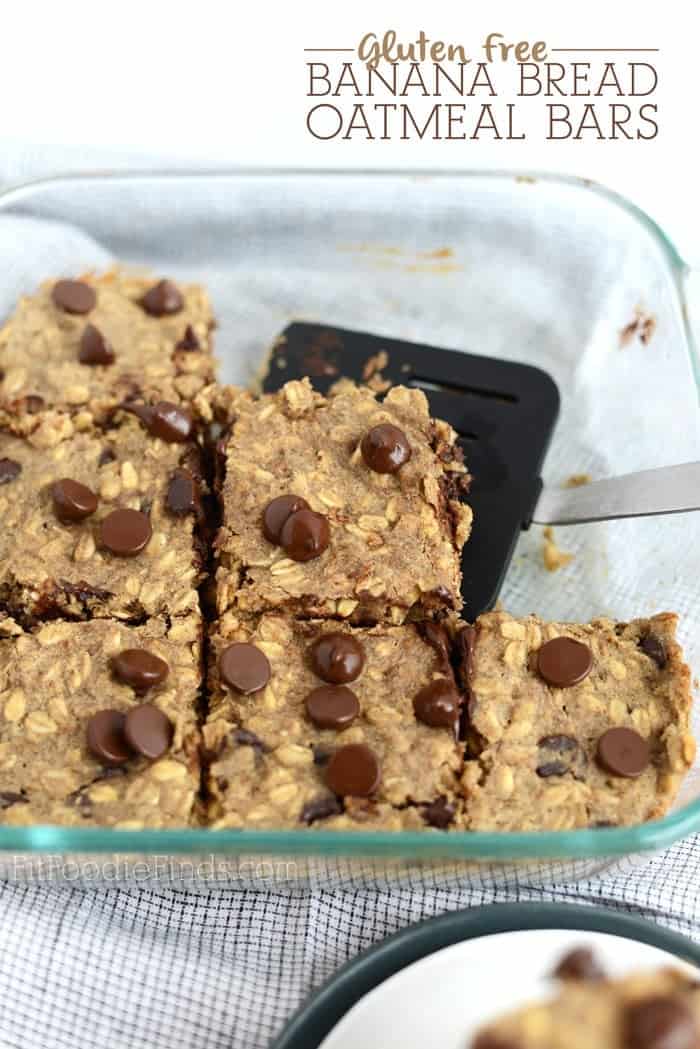 I made these bars last week, but I wasn't happy with how the photos turned out. 1 point for the recipe 0 points for the photo shoot.
It was cloudy that day, giving me TERRIBLE lighting. The white balance was off and my photos just looked grainy because I had to jack the ISO up. Sigh. I guess I'll make them again 😀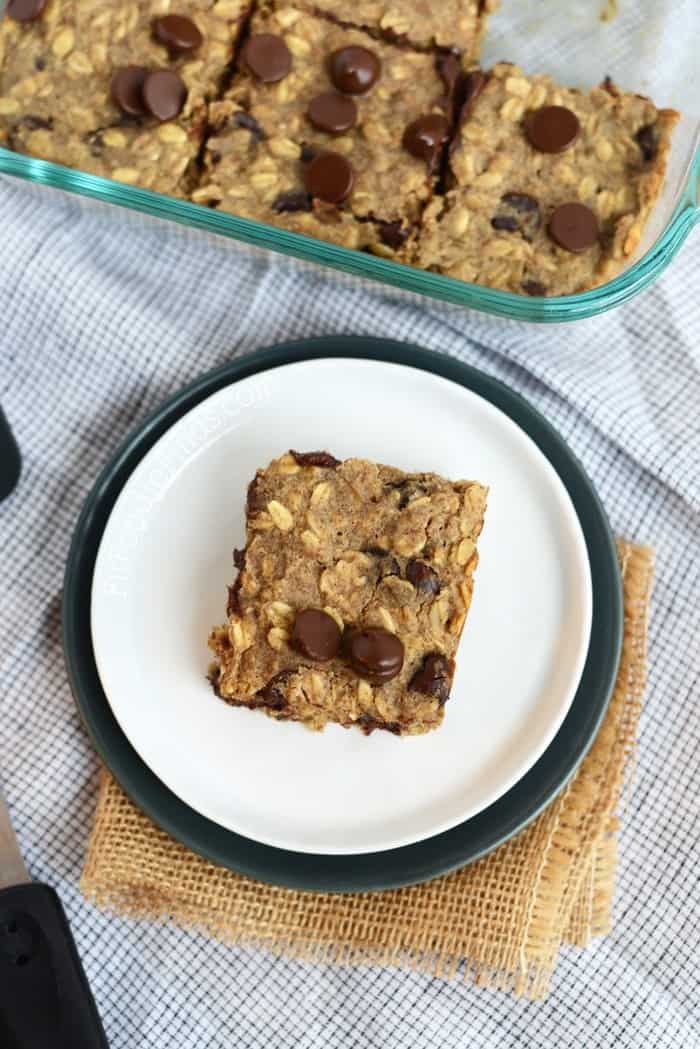 ---
---
These bars are absolutely GUILT FREE.
They are…
Sweetened with banana, coconut sugar, and a little honey.
Made with whole grains
Gluten free
AND So good you'll want to eat the whole pan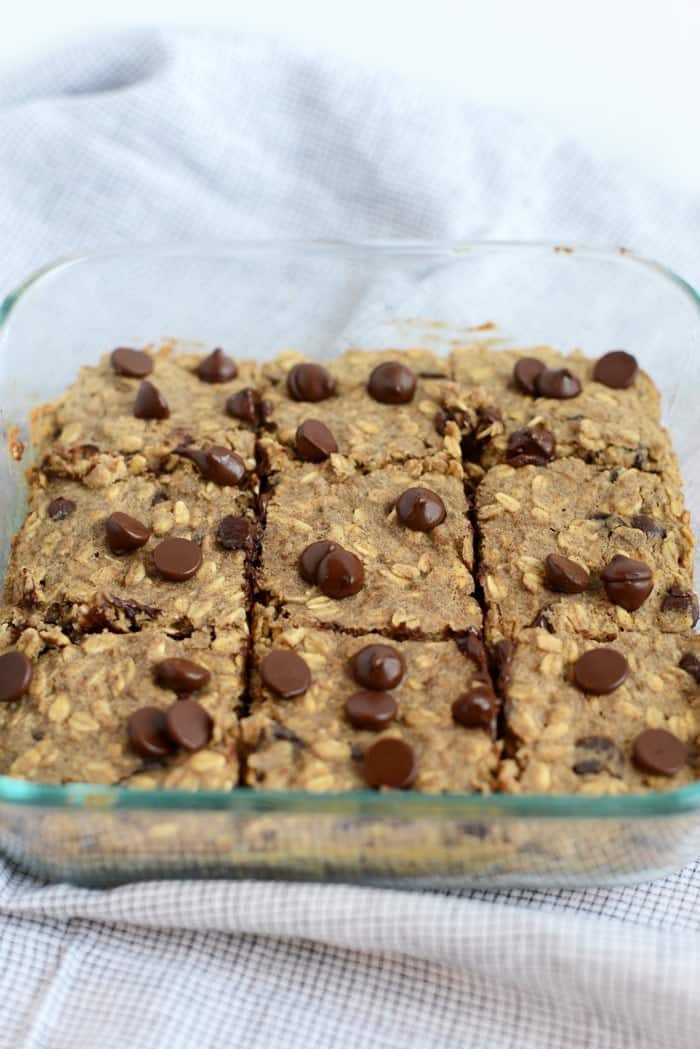 I did change the recipe slightly from the first time I made them. To make them gluten free, actually. I used a combination of white and whole wheat flour last week and this week- I crossed my fingers a gfree version would work. SUCCESS.
I love the combination of buckwheat flour and ground oat flour. It's light, and delish! And- perfect for your celiac or g-free frands!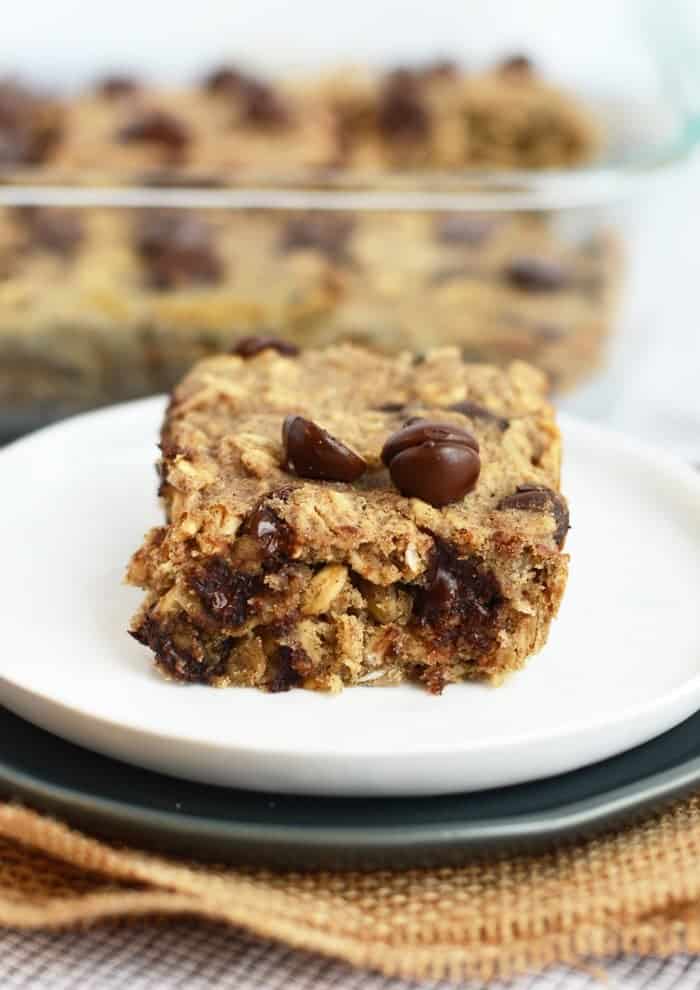 What I personally love about these bars is that you can make a pan of them and satisfy your sweet tooth by having one a day. They taste just as chewy and delicious on day 5 as they did straight out of the oven. With a cup of coffee- OH MY LORDY.
Best afternoon snack EVER.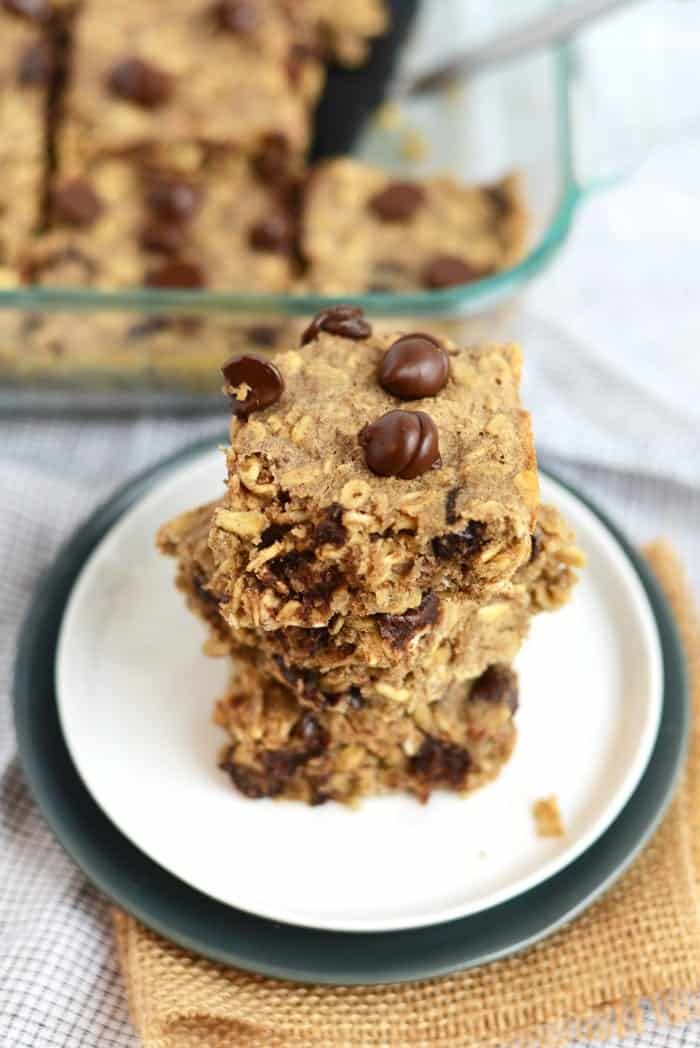 Pin for later!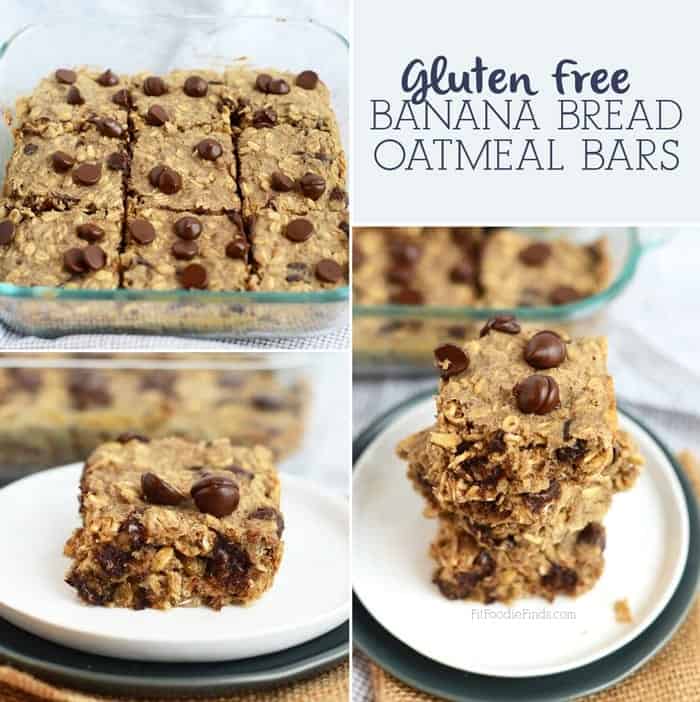 Gluten Free Banana Oatmeal Bars
Prep Time:

10 mins

Cook Time:

20 mins

Total Time:

30 minutes
Ingredients
Dry Ingredients
1/2 cup ground oat flour
1/2 cup buckwheat flour
1.5 cups rolled oats (gluten free, if possible)
1/2 teaspoon baking powder
1/4 cup coconut sugar
Wet Ingredients
2 egg whites, large
1 medium banana, ripe and mashed
2 tablespoons honey
1/4 cup apple sauce (1 single serve container)
1/4 cup of almond milk
Other Ingredients
3 tablespoons coconut oil, slightly melted
1/4 to 1/3 cup of dark chocolate chips
Instructions
First, preheat oven to 350F and spray a 9×9 pan with nonstick cooking spray (or rub with coconut oil).
Next, in a large bowl mix together dry ingredients. In a medium size bowl, mash banana and mix in the wet ingredients (all, but coconut oil and dark chocolate chips).
Combine the wet and dry ingredients. Finally add in slightly melted coconut oil and dark chocolate chips and mix. Your batter should be thick, but pliable. You may need to add a few more tablespoons of almond milk.
Transfer batter into baking dish. Bake at 350F for about 20 minutes.
Nutrition
Serving Size:

1/9

Calories:

217

Sugar:

13

Fat:

6

Fiber:

3

Protein:

6