This post isn't about how amaze balls my recipe is (because it's rather simple). I wanted to share the first thing I made with my spiralizer and then link up to a whole lotta other spiralized recipes to inspire you to GET SPIRALIZING!
First and foremost I have to give a giant shoutout to Ali from Inspiralized. She is the queen of spiralizing and has an entire blog full of videos, tutorials, and recipes on spiralizing. She just got a book deal and I am so pumped for her!!!
I had no idea what spiralizing was until I saw her blog, so heehaw!
Anways- BLAKE GOT ME A SPIRALIZER FOR MY BDAY!
I really haven't experimented with it at all. I've pretty much just made these roasted herby veggies, so I am excited to start experimenting with more intricate recipes from other bloggers.
MY OTHER VIDEOS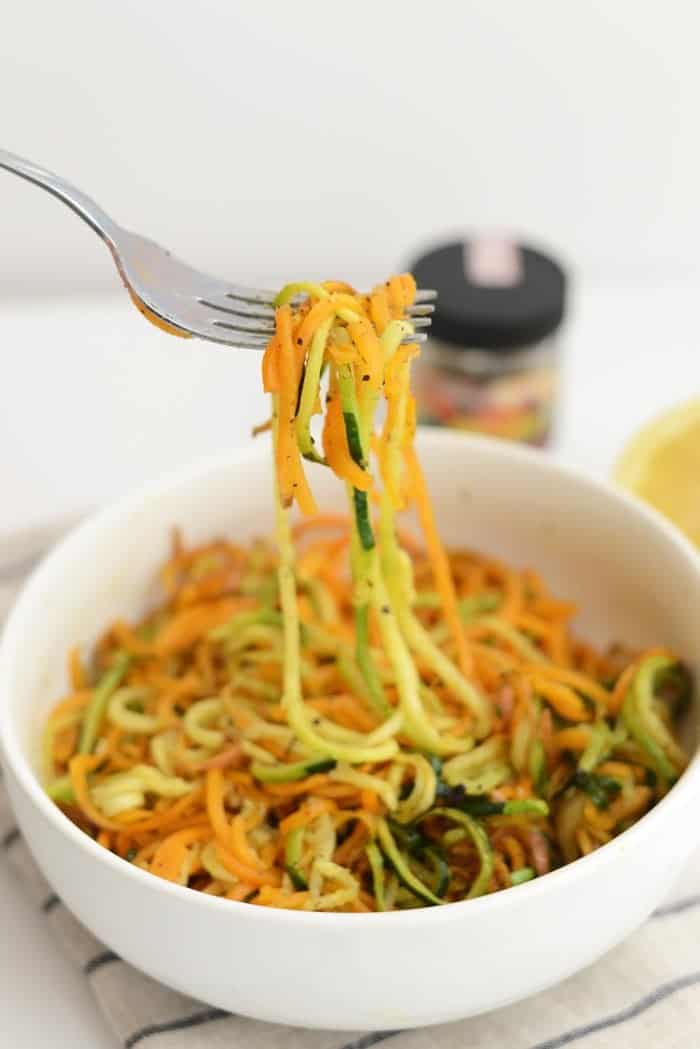 When I made this recipe I was multi-tasking, so I needed a cooking method that was very hands off. Pan frying takes too much work, hence le oven. With this method- you literally stick it in the oven, toss half way through and boom. 20 minutes later you've got beautiful roasted zoodles and sweet patoodles.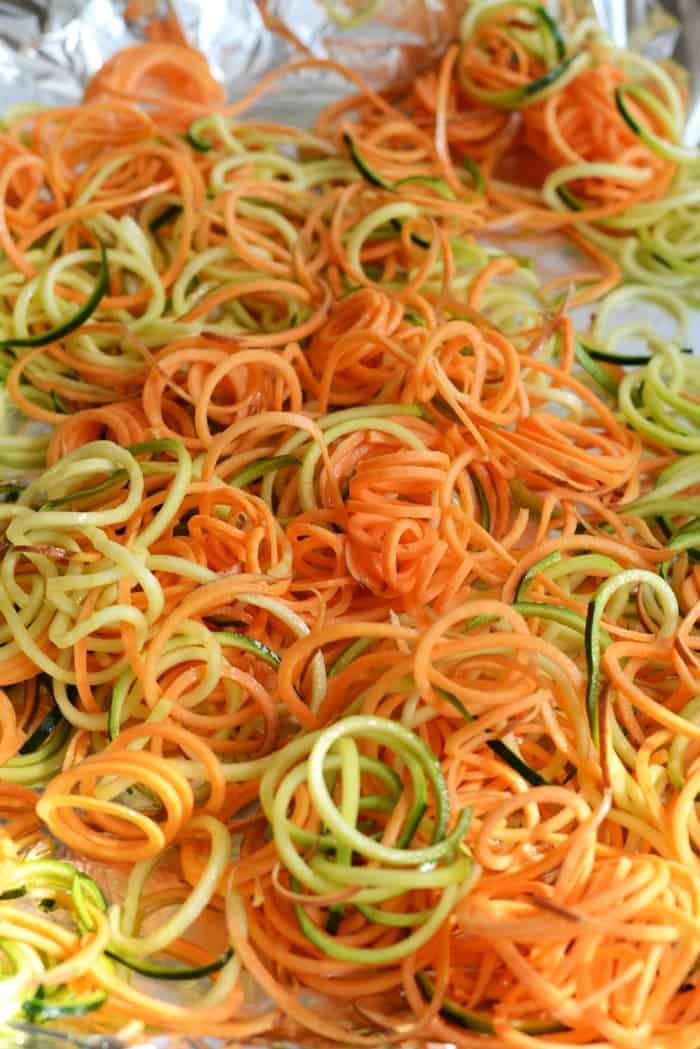 If there was an urban dictionary for food bloggers, those would bother be at the top.
Because I'm lazy, I didn't take an action shots of how I actually spiraled these guys. I literally followed Ali's tutorial on How to Spiralize a Sweet Potato. However, I left the skin on and didn't use the same cooking method! I am a huge fan of leaving the skin on 1. I like the texture it gives and 2. that's where all the nutrients are!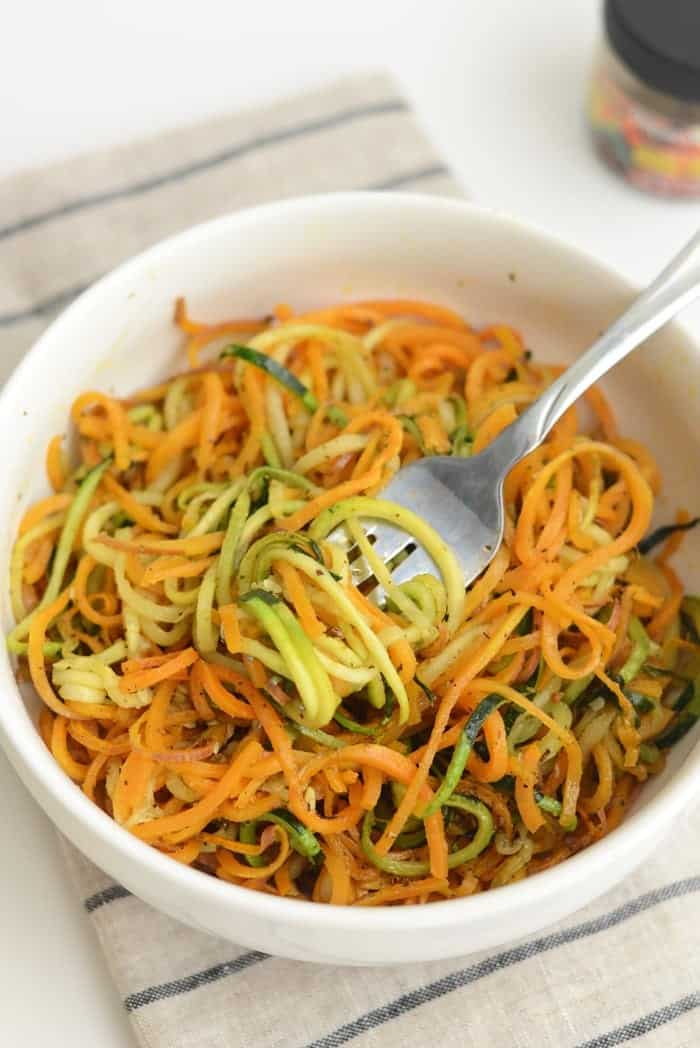 So. on to this 3 step recipe.
Spiralize veggies. Watch this video to do the zoodles and this one to do the sweet patoodles.
Toss in EVOO. Sprinkle on salt, pepper, garlic salt, and mural of flavor (or any kind of spices)
Bake at 400 for about 20 minutes
What is Mural of Flavor? It is THE BEST spice mix from Penzeys. Here's the mix- shallots, onion, garlic, thyme, rosemary, basil, coriander, lemon peel, citric acid, black pepper, chives, green peppercorns, dill weed, and orange peel.
I also forgot the part where I squirted on some sriracha.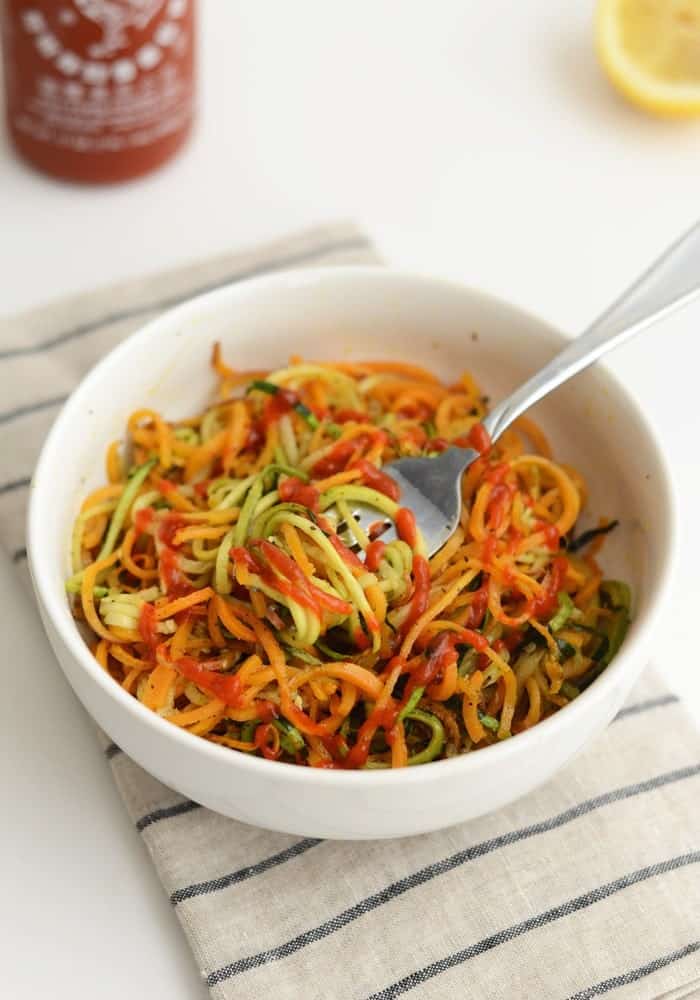 So I am sure you are wondering what the heck this spiralizer looks like, where I got it, how much it was, etc.
I got mine off of Amazon.com. The brand is: Paderno World Cuisine (affiliate) and it costs $34.00. Mine came with all three blades, just like Ali's. It's super light, easy to use, and a no brainer!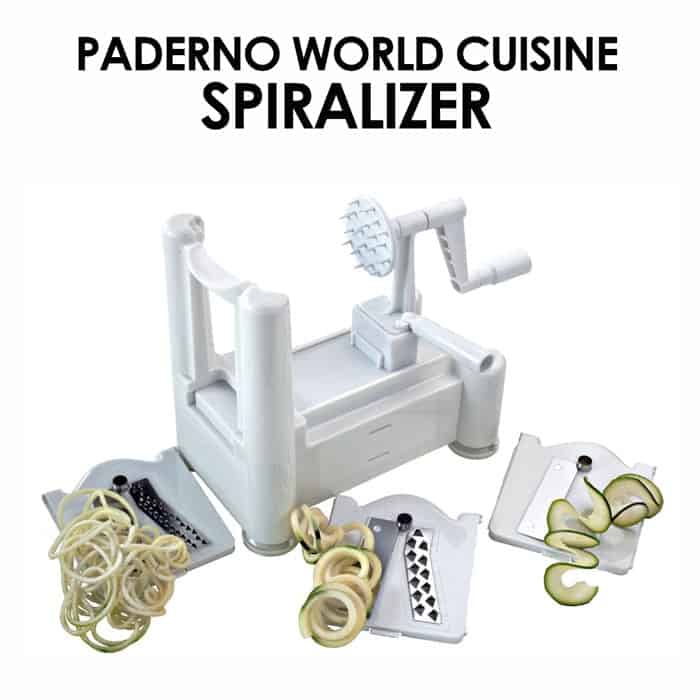 And now for the best part of this whole entire post. Spiralized Round-Up from some of my favorite blogs! Check it out and don't be afraid to pin for later 😀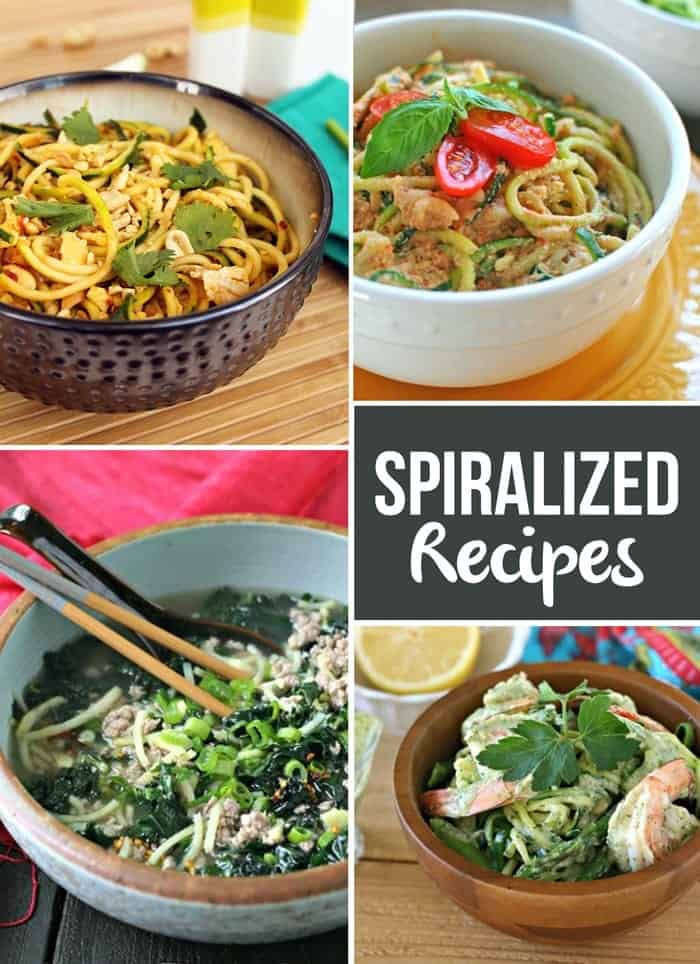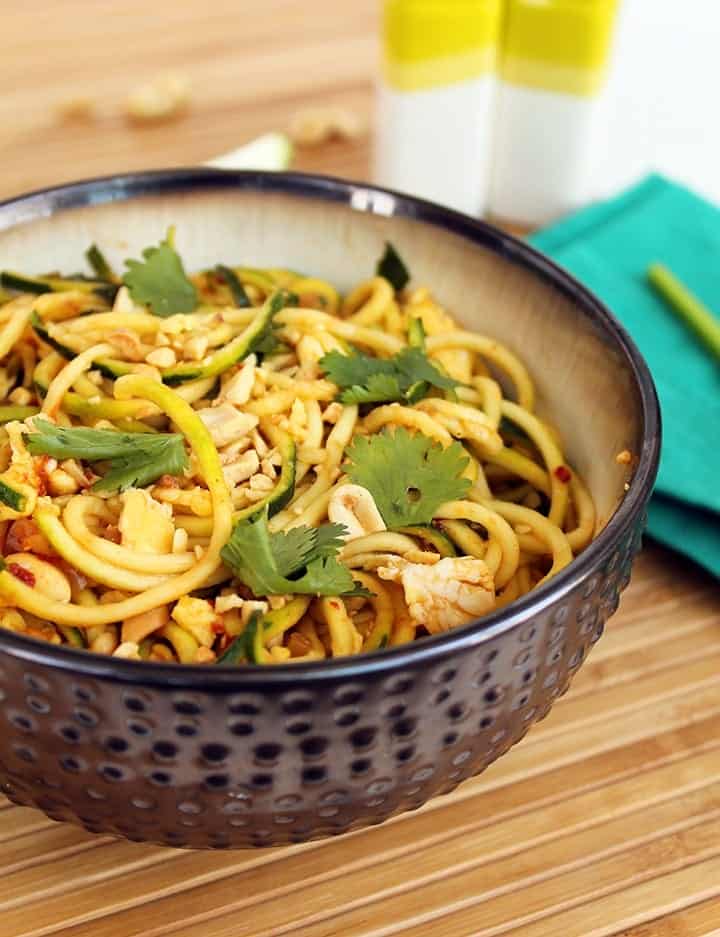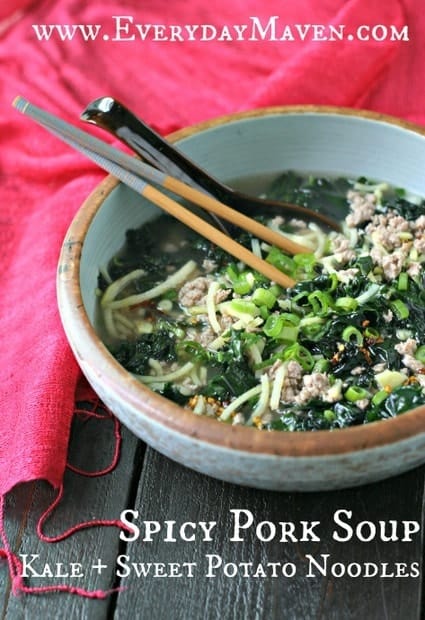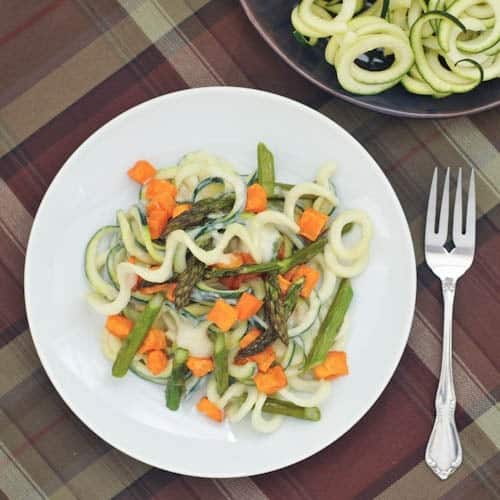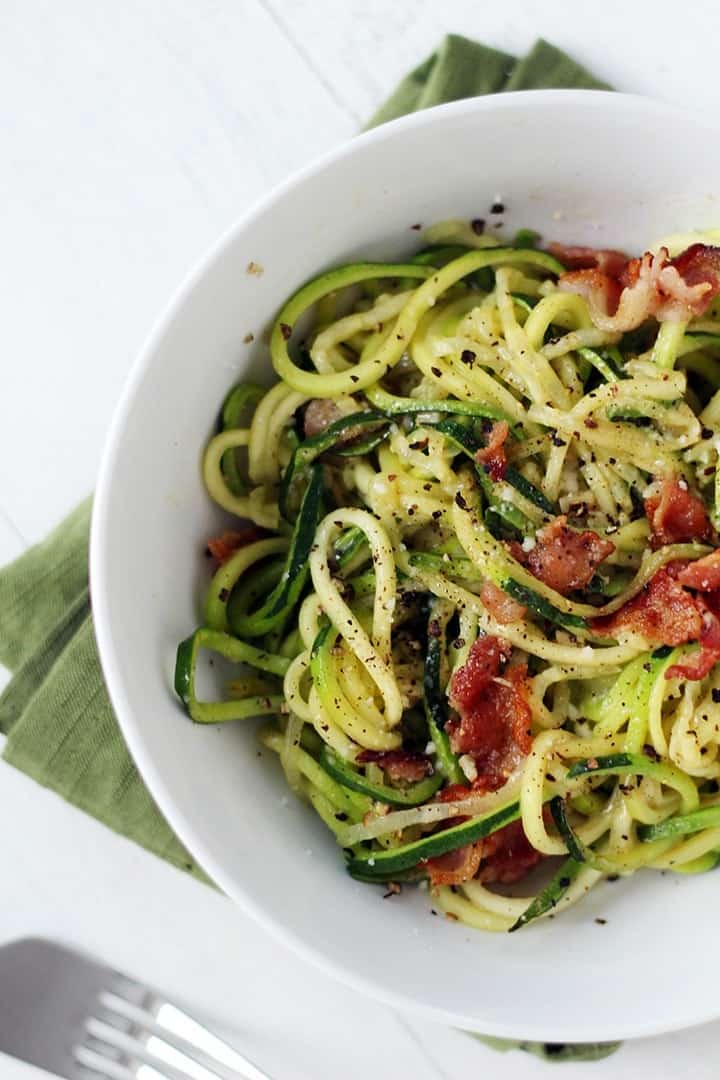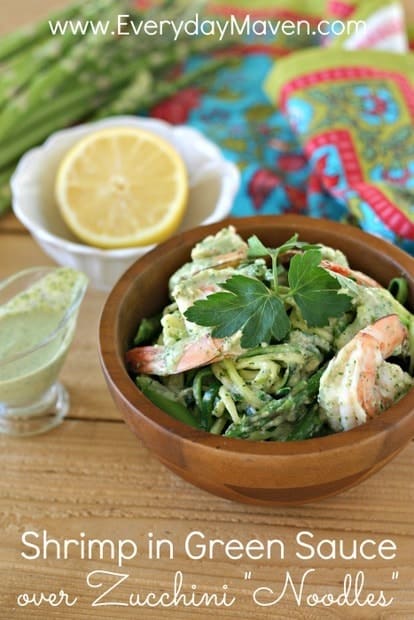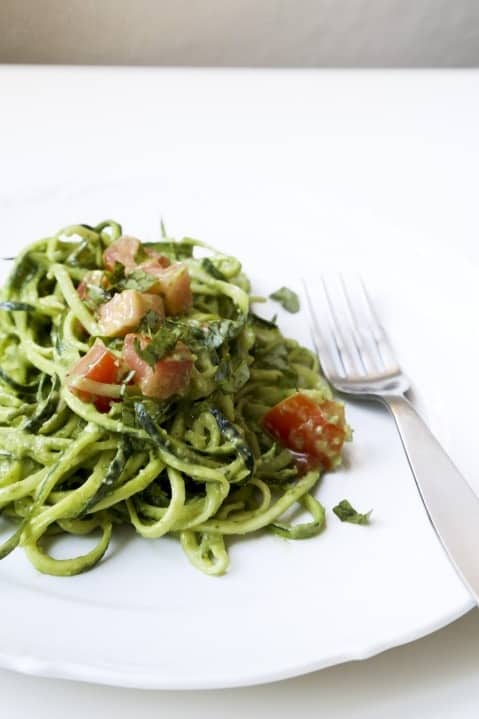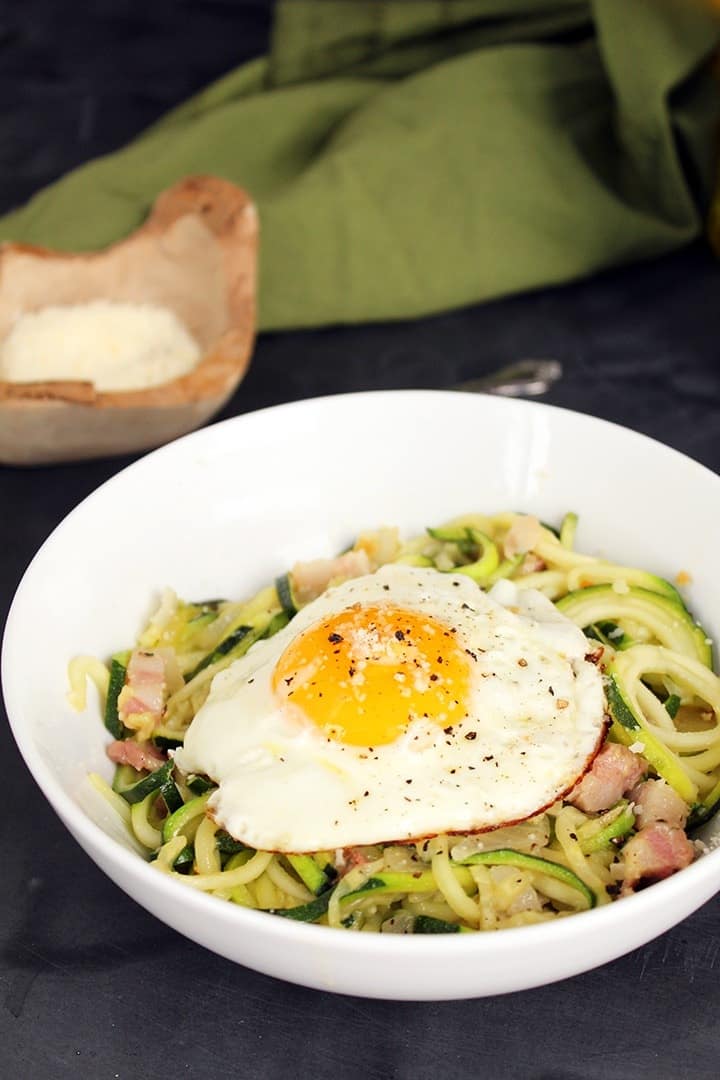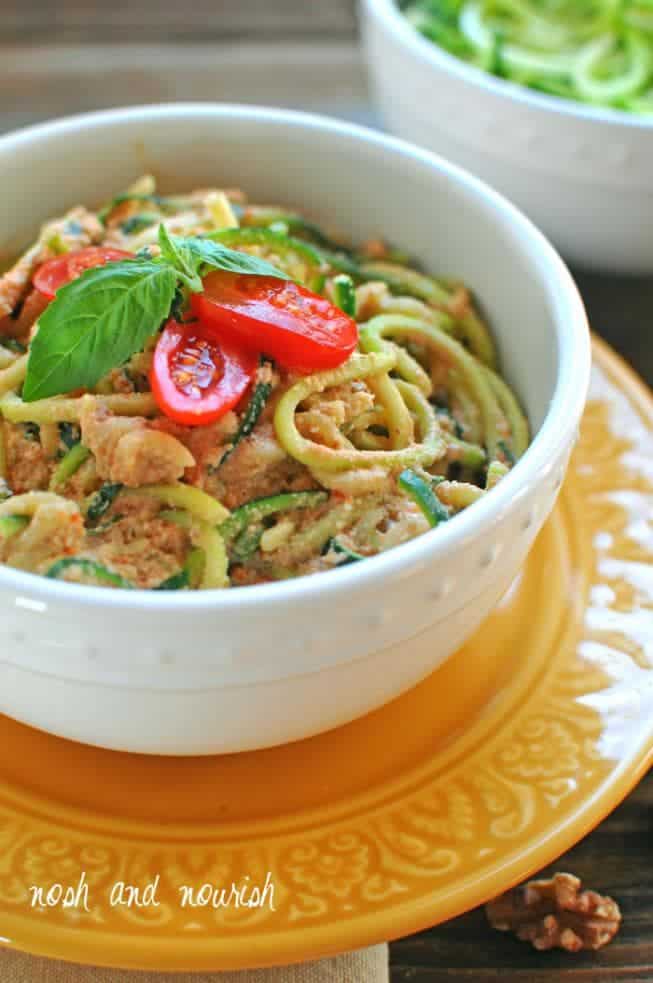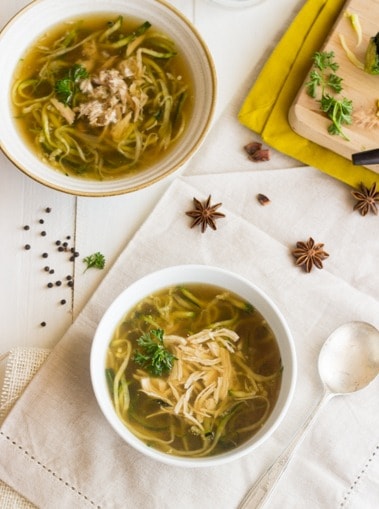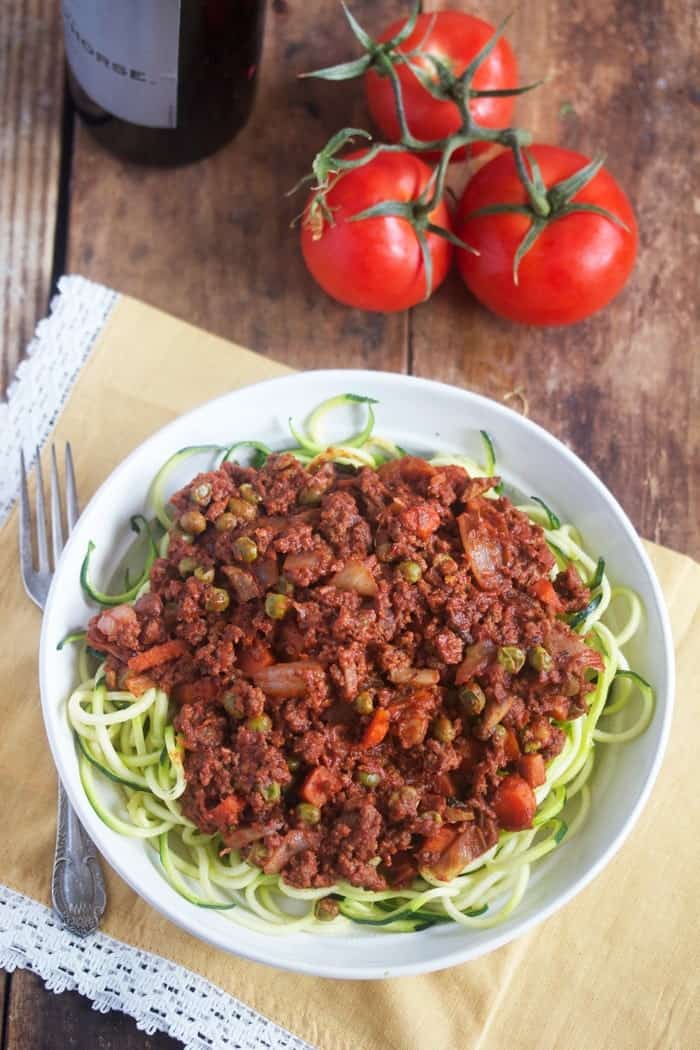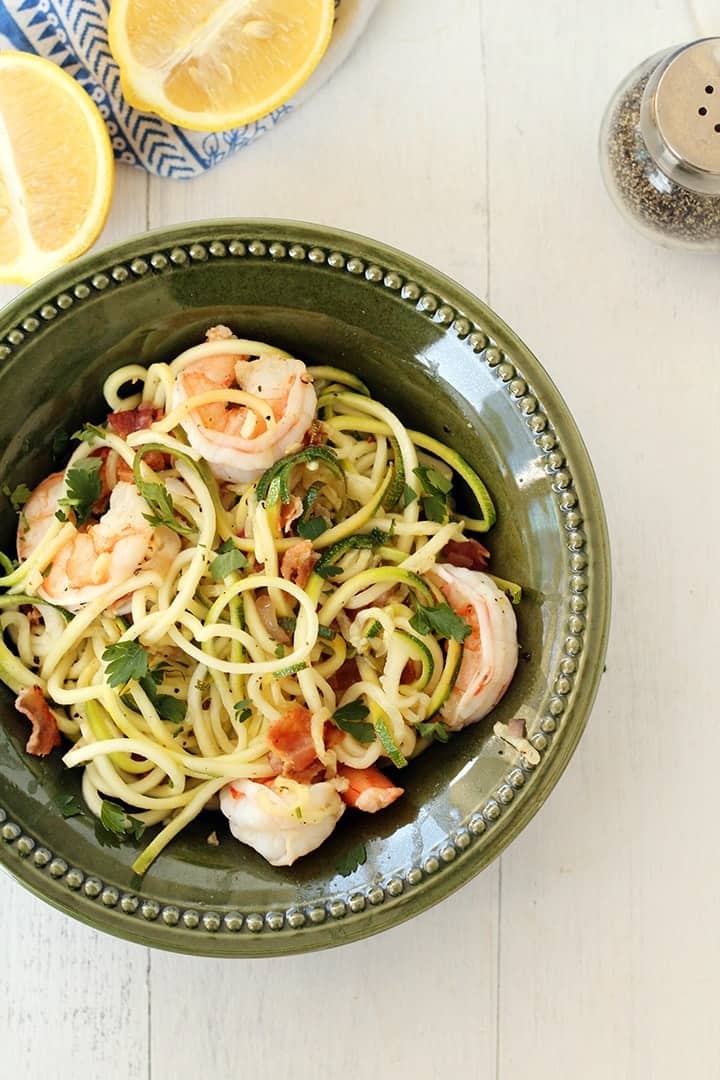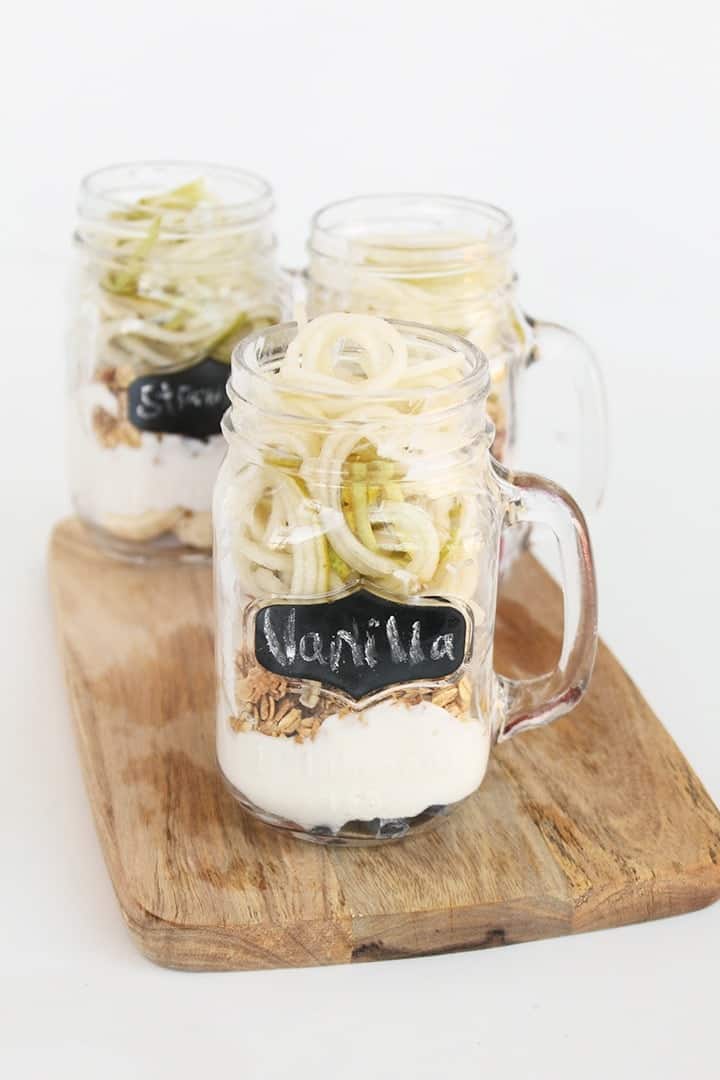 Do you have a spiralizer? What is the best thing you've made so far with it?!