This post is sponsored by FitFluential on behalf of Propel. I was compensated and all opinions are my own.
Imagine you just finished a 3 mile run in the stifling heat or that you just took an outdoor bootcamp class. You are quenching for ice cold h20. How about a grape Propel popsicle?!
Are you ready…
To learn how to make the best hydration popsicles EVER?! All you need are 2 ingredients and a popsicle mold and you're on your way to the best 0 calorie treat ever.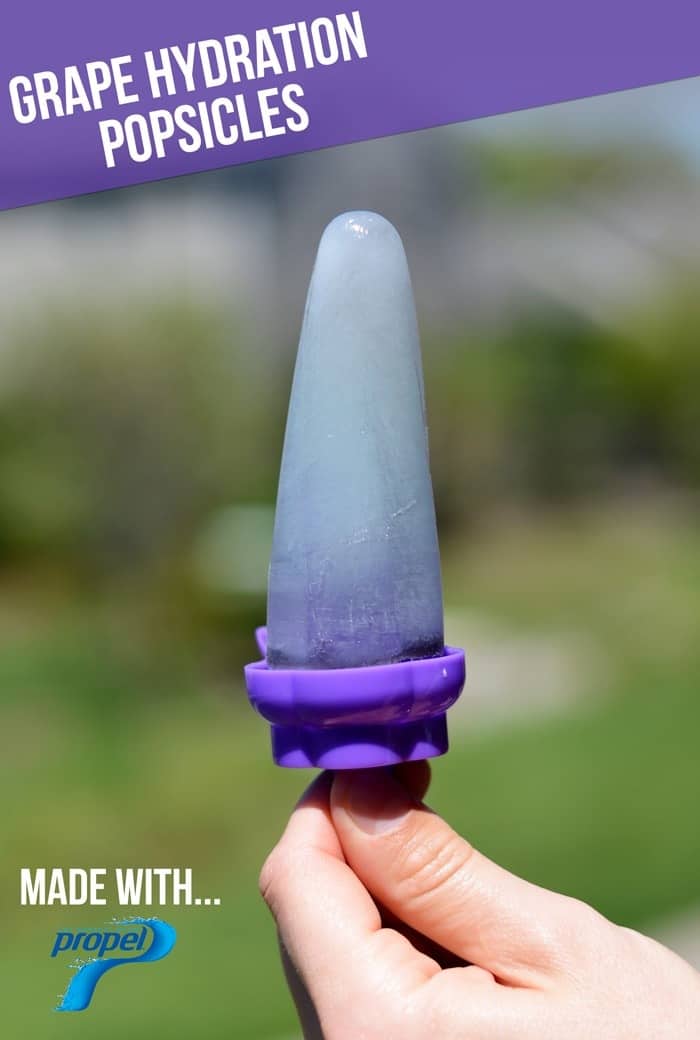 How to Make Propel Grape Hydration Pops
---
---
Ingredients
Method
First, create your Propel Water by mixing together a cup of water with your desired amount of Liquid Water Enhancer. You are more than welcome to use a little or a lot of enhancer based off of your preference.
Next, fill your popsicle mold or ice tray with your Grape Propel Water. If you are using a popsicle mold, place the top back on.
Then, place in freezer for at least 4 hours or until frozen solid.
Enjoy after a tough workout for a zero calorie treat!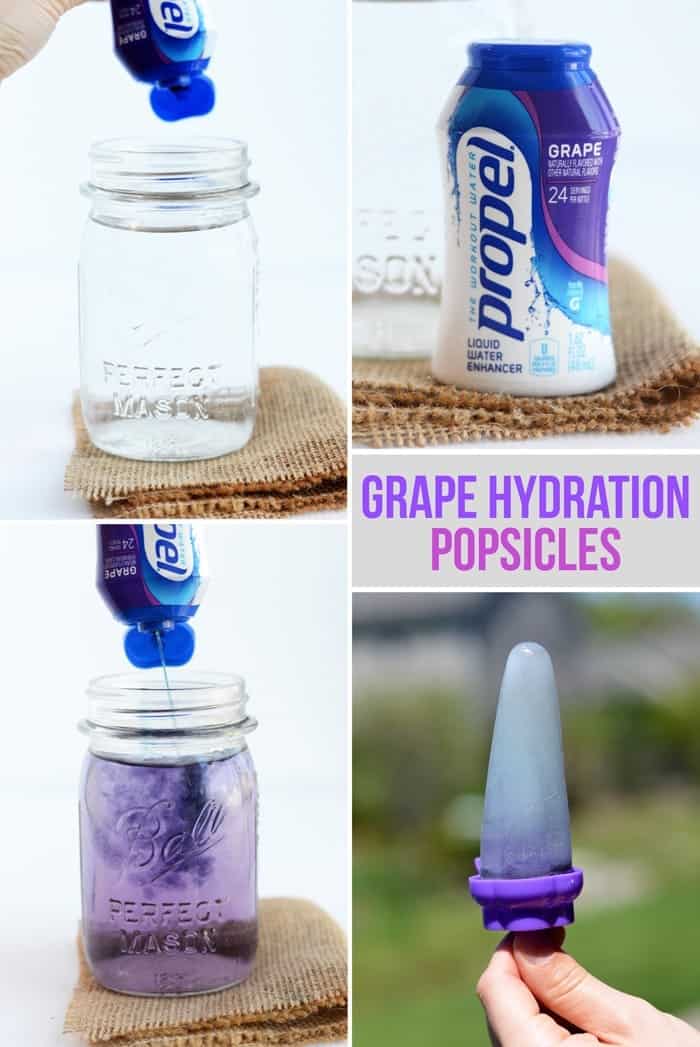 There are 3 different flavors of the Propel Liquid Water Enhancer: Grape, Kiwi Strawberry, and Berry. My favorite is the Berry, but I thought I would give Grape a try for this treat! All three flavors have Vitamins B3, B5, and B6. And just to put in perspective…there are 24 servings in each bottle!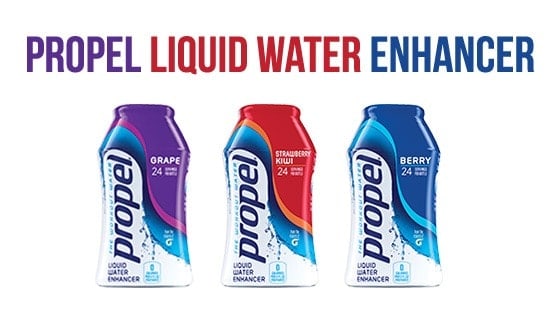 Next time I make these I am totally adding in some frozen berries! I have a thing for frozen bloobs and I know they would be an incredible addition. Another fun thing to do would be to layer the flavors. So fill half the mold with grape, freeze, and then fill the second half with strawberry kiwi. It would be like a Propel Bomb Pop, but better!
How do you stay cool during your hot n' hard workouts?