Sweet and salty? Hot and cold? GIMME!
Lately I have been cooking big batches of quinoa and eating it straight out of the pot with some cold Greek yogurt. It is the best snack ever and satisfies my hot/cold craving! Today's recipe is inspired by just that.
Ever grilled apricots before?
It's so easy!
Slice em
De-Pit em
Heat your grill to 400F.
Place a piece of tinfoil on grill and spray with coconut oil spray
Slap em on their face down for just a few minutes until they get gorgeous grill marks
Drizzle with honey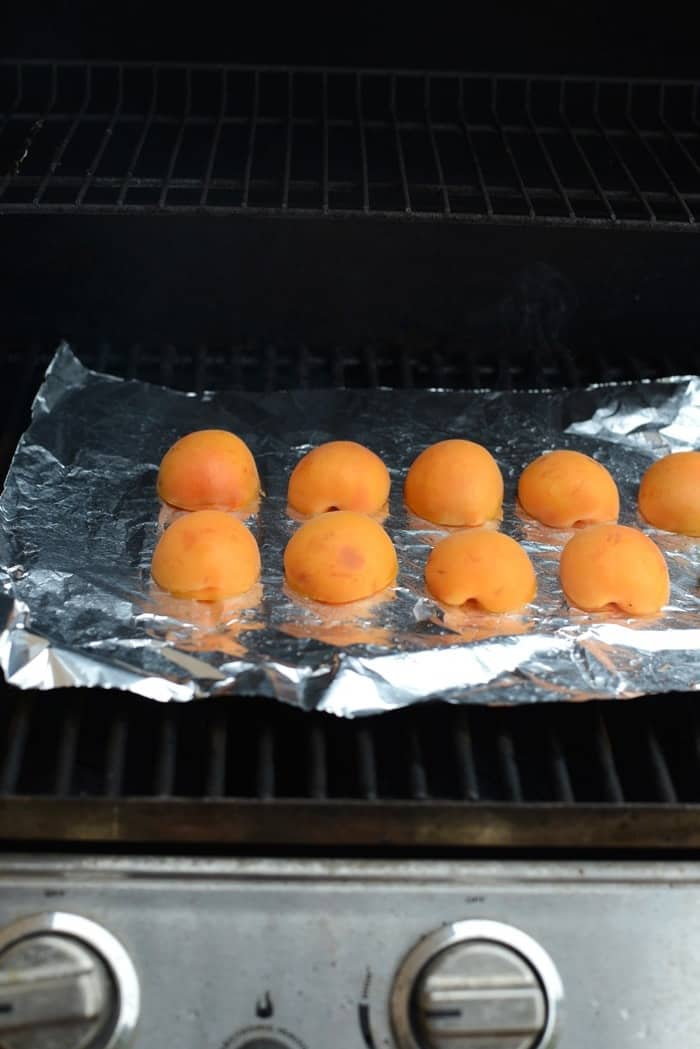 ---
---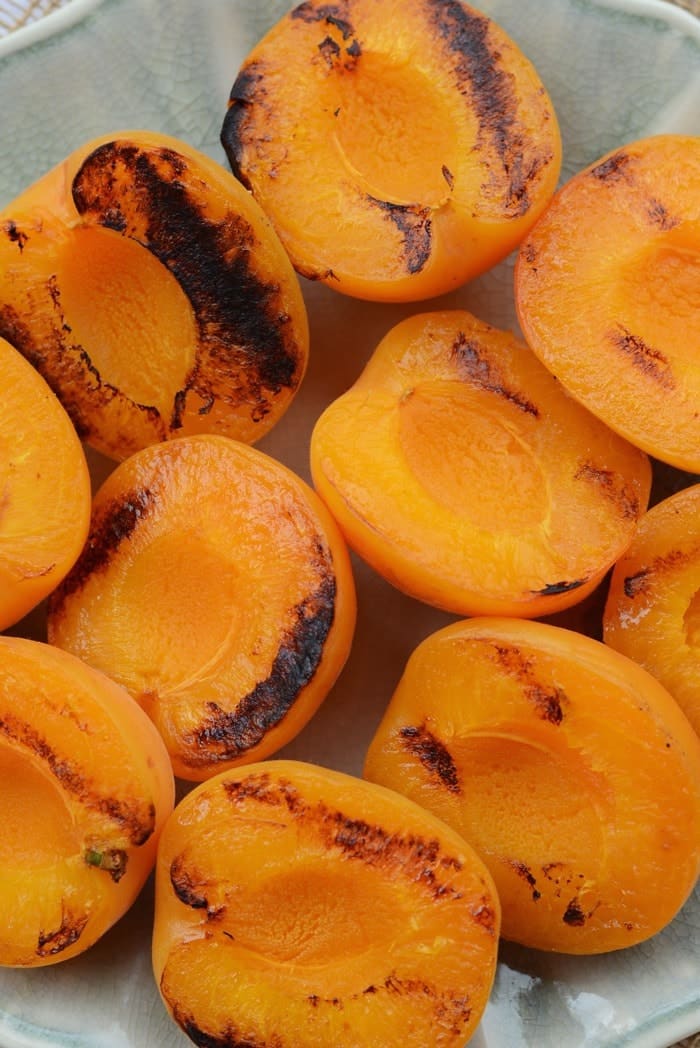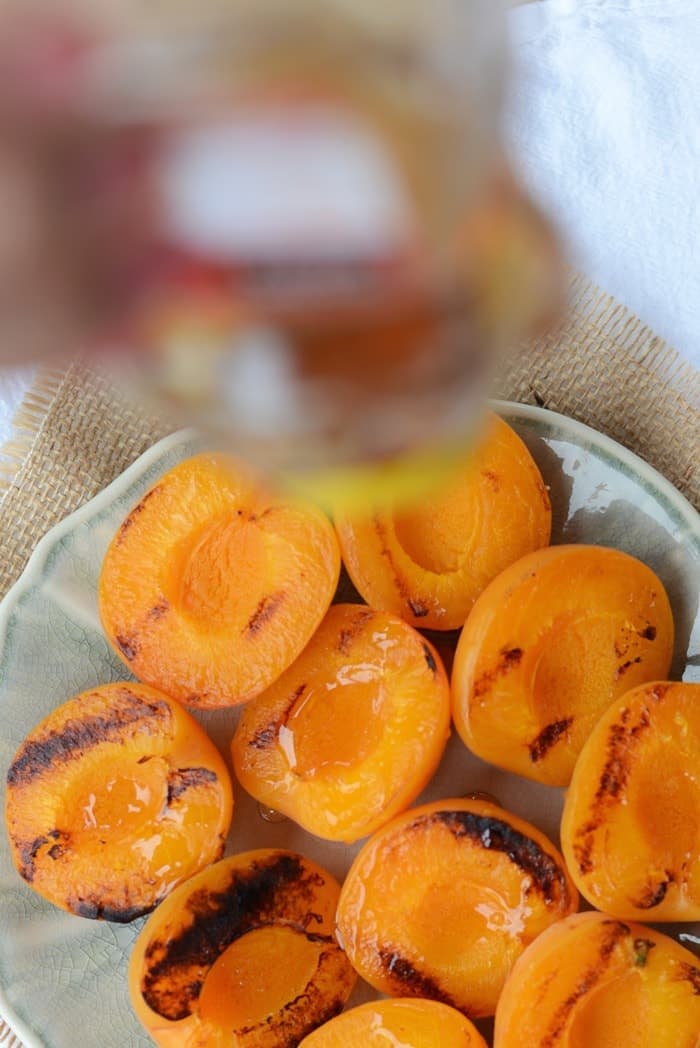 Gahhhhh!
Gotta love warm fruit. The flavors intensify and everything is SO JUICY!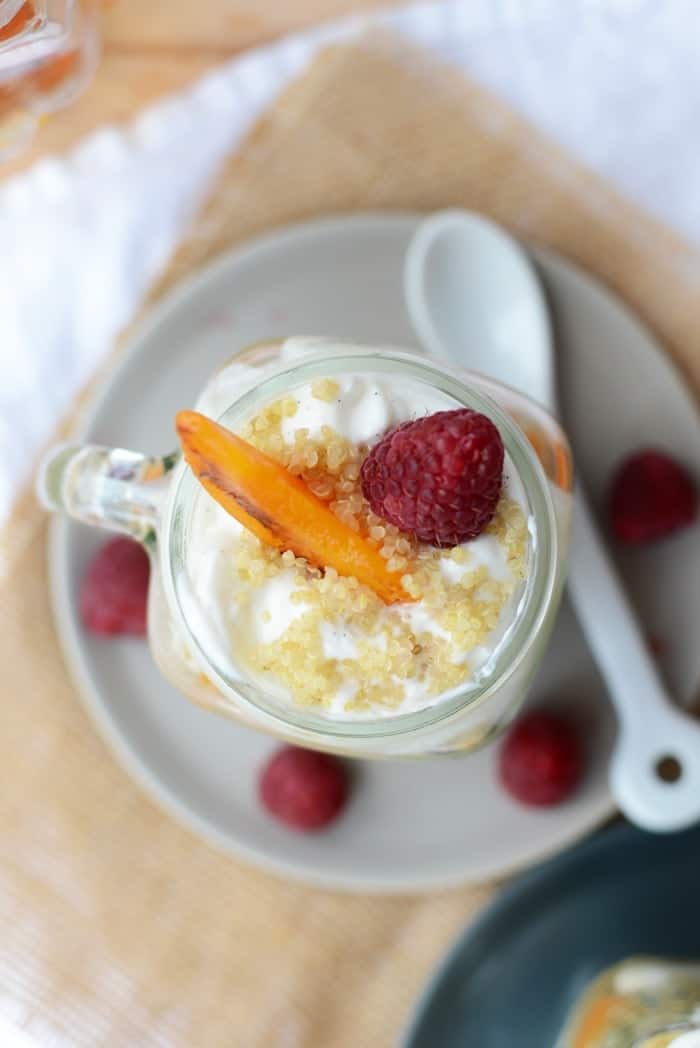 I layered my grilled apricots with chilled quinoa and Vanilla Fage Greek Yogurt (and a few raspberries!). This is the most absolute perfect breakfast, snack, lunch, or dinner a girl could ask for! I was eatin' parfaits for days.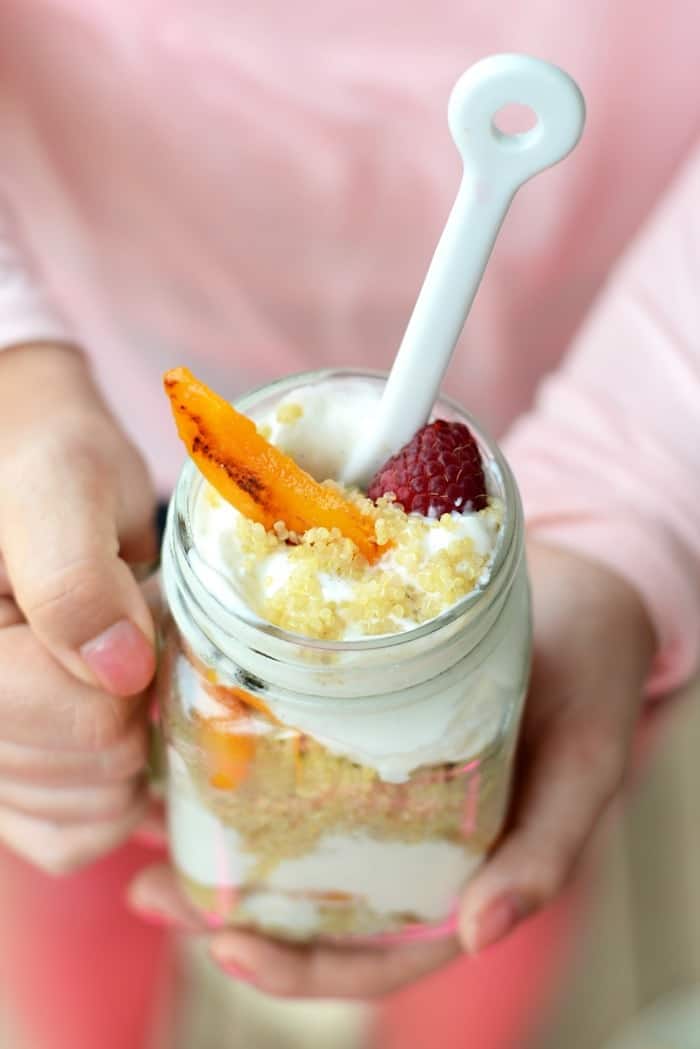 I was also lucky enough to have a hand model that day, my girlfriend BROOKE! Let me tell you a little bit about Brooke. She is a nurse, works nights and weekends, and has random days off in the middle of the week. It's been great to find a friend with an odd schedule just like me…who just so happens to love to workout and photography. We are a match made in heaven!
Plus she always has the most perfectly manicured nails. Hand model career? YES.
5 Ingredient Grilled Apricot Quinoa Parfaits
Prep Time:

1 minute

Cook Time:

5 minutes

Total Time:

6 minutes

Yield:

4 servings
Ingredients
4 apricots
2 tablespoons honey
4 cups vanilla Greek yogurt
1 cup quinoa, uncooked (+ 2 cups water)
Raspberries
Instructions
First, place 1 cup of quinoa and 2 cups of water in a medium size pot. Bring to a boil. Then, reduce to low and cover. Let simmer for about 15 minutes or until all water is evaporated. Place in a tupperware and let chill.
Then, preheat grill to around 400 degrees F.
Wash and pat dry apricots. Then slice down the middle and remove pit.
Place a piece of tin foil on grill and spray with non-stick cooking spray (such as coconut oil spray). Place apricots on grill face down and cover. Let cook for about 5 minutes. I suggest checking after 5 minutes to see how intense the grill marks are. You may need to let them stay on a little longer.
Drizzle apricots with honey, and thinly slice.
Then, in a glass, layer grilled apricots with Greek yogurt, cooked quinoa, and raspberries. Repeat 3 more times.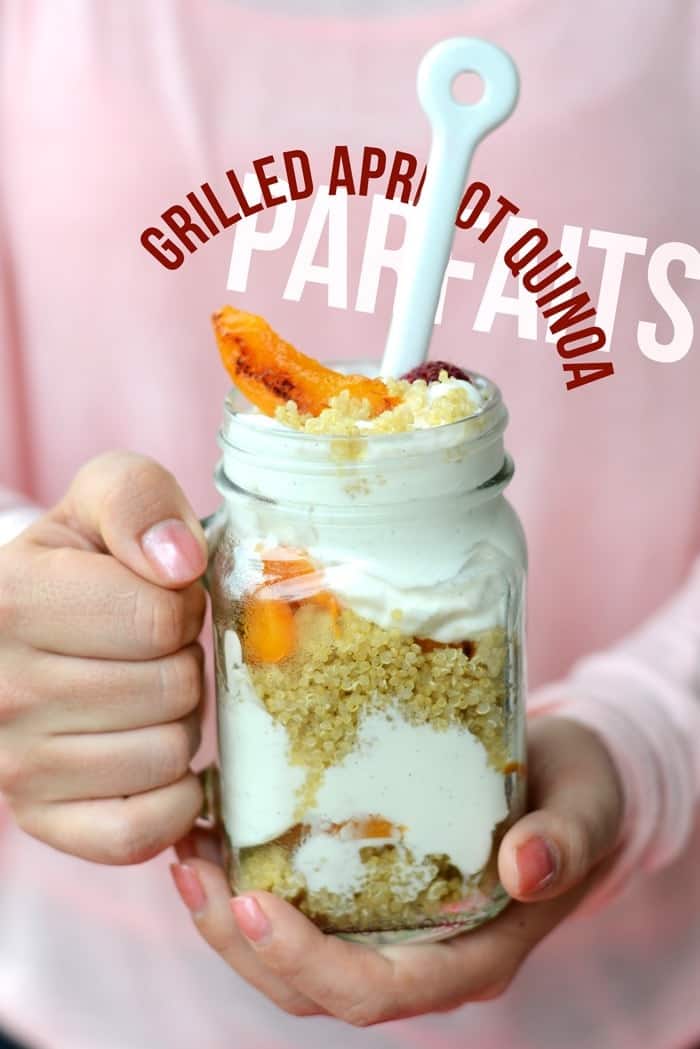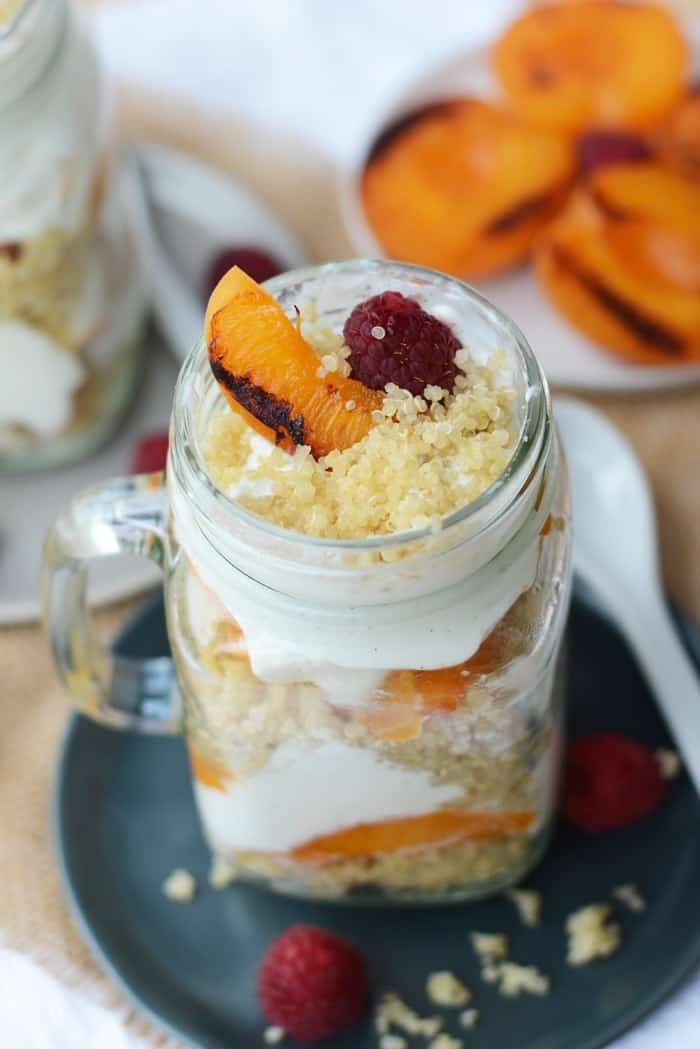 Don't like apricots? Give this a try with nectarines, peaches, pears, etc.
HAPPY FRIDAY!
Love quinoa recipes? Check out some of my other favorite FFF quinoa recipes!
Are you a fan of mixing hot and cold foods?