I never thought I'd say this, but brown nanners are becoming my best friend.
What the whattttt? I know right!
I can't stand the thought of eating a brown banana on it's own…but mashed and thrown into some muffins- HOLY HEAVEN. I prefer my mashed nanners to be overly ripe because they are sweeter, meaning that I have to add less added sweetener to the recipe.
I have a secret. I am probably lounging on the beaches of the Oregon coast right now. I've scheduled out the next few posts while I'm away on vacation. Follow me on Insta to keep up with my sight seeing!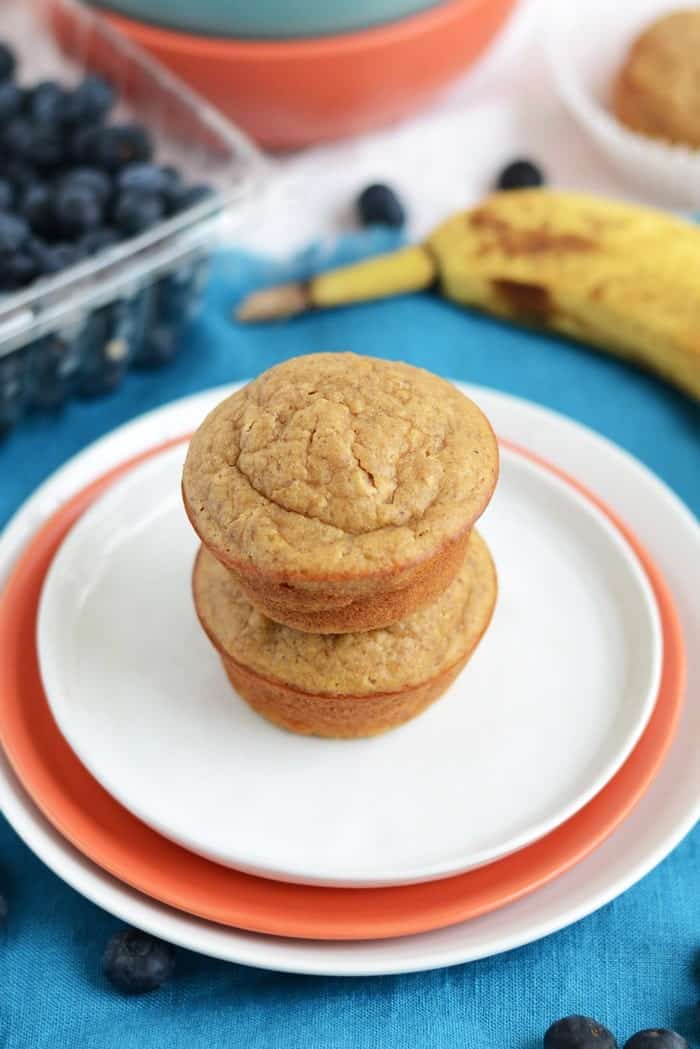 ---
---
I mentioned this is my post on Sunday, but when I freeze bananas, I like to peel them and cut them in half. Then, I stick them in a plastic bag and into the freezer. Some people will straight up stick the entire banana (peel and everything) into the freezer, but I find it's much easier to use if you do a little banana prep before you freeze it.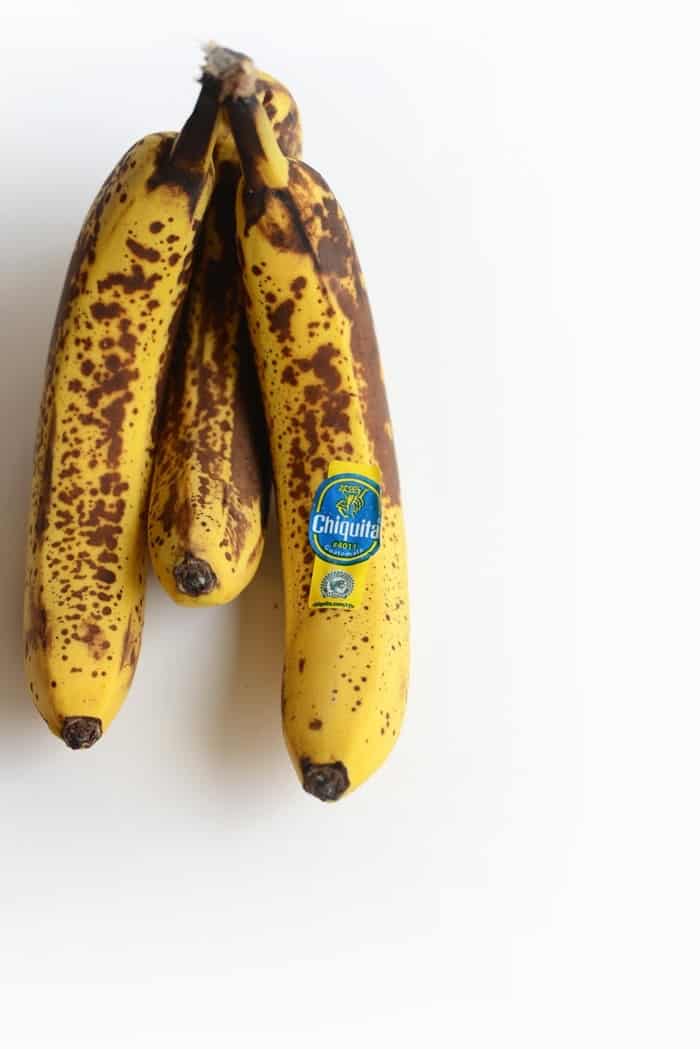 Muffins are a hard food for me to make…especially when they are gluten free and 100% whole grain. Classic muffins are made with butter, white flour, and sugar…making them buttery and delicious. For something like this, I want to be able to snack on a baked good that doesn't have all that extra crap inside, so I decided to make them…
100% whole graine
no refined sugar
no refined flour
gluten free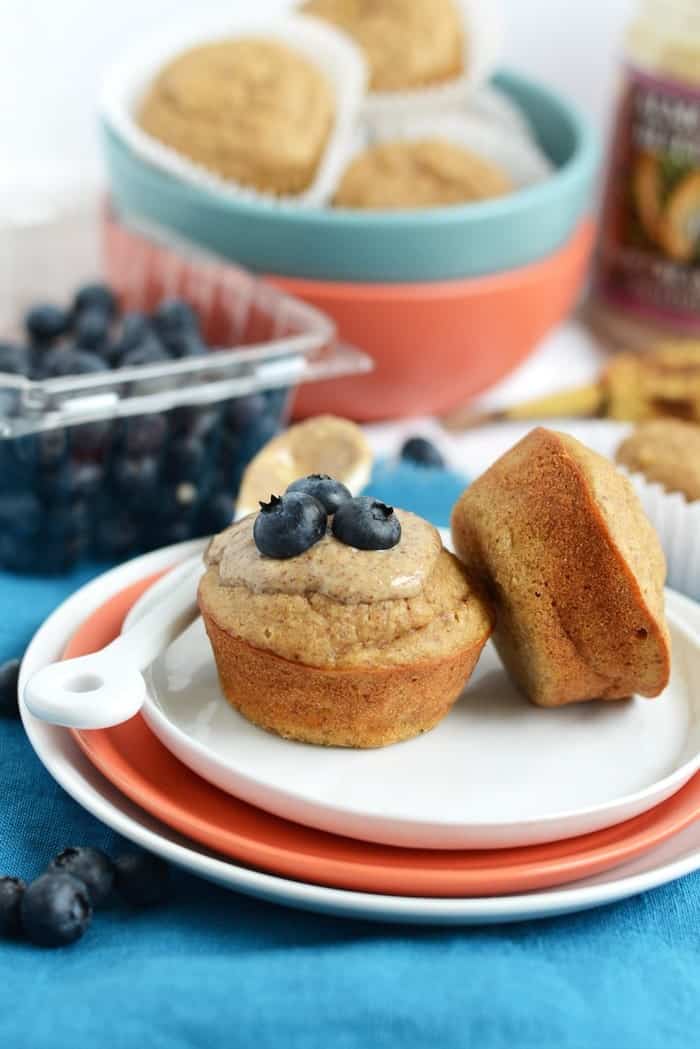 To my surprise, they came out moist and so delicious. They didn't rise as much as I was hoping, but it doesn't even matter! The nutritional profile is insane.
I actually thought they were going to be much denser, but they weren't at all. Another pleasant surprise 😀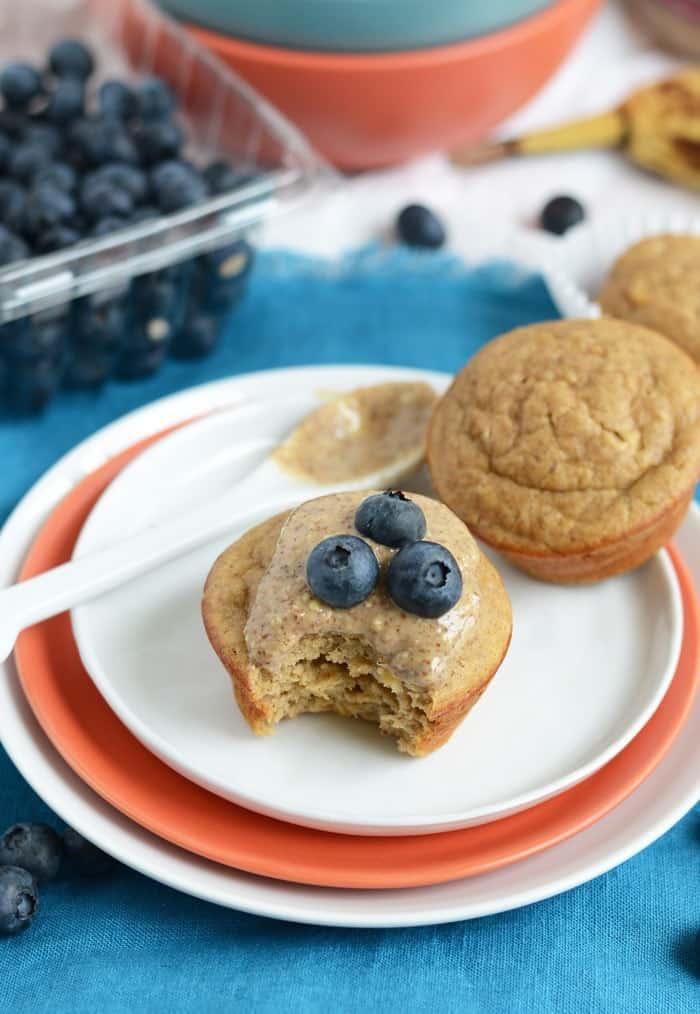 Okay guys, the key is to top your muffin with more nut butter. In this case I used almond butter, but you could always go the peanut butter or sun butter route.
Nut butter is key.
I repeat, nut butter is key.
Almond Butter Banan Bread Muffins
Prep Time:

10 minutes

Cook Time:

25 minutes

Total Time:

35 minutes

Yield:

10-12 muffins
Ingredients
Wet Ingredients
2 medium-large bananas, mashed
1 egg, large
2 egg whites, large
1/4 cup Greek yogurt, nonfat
1/4 cup almond butter
1 tablespoon coconut oil
1 teaspoon vanilla
Dry Ingredients
1 cup ground oat flour
1 teaspoon baking powder
1/4 cup coconut palm sugar
1/2 teaspoon cinnamon
Instructions
First, preheat oven to 350ºF and spray a muffin tin with coconut oil spray. (Option: to line with muffin liners and spray, but not necessary).
In a medium-sized bow, mash bananas until liquid. Then add in the rest of the wet ingredients and mix until smooth.
Next, add in dry ingredients and mix until smooth.
Spoon batter into muffin tin, filling about 3/4 of the way full.
Bake at 350 for 23-25 minutes or until you do the toothpick test and it comes out clean.