This Apple Pie Overnight Oatmeal will have you eating dessert for breakfast, while getting a serving of whole grains and tons of protein. Prepare the night before and you have an easy breakfast waiting for you in the morning!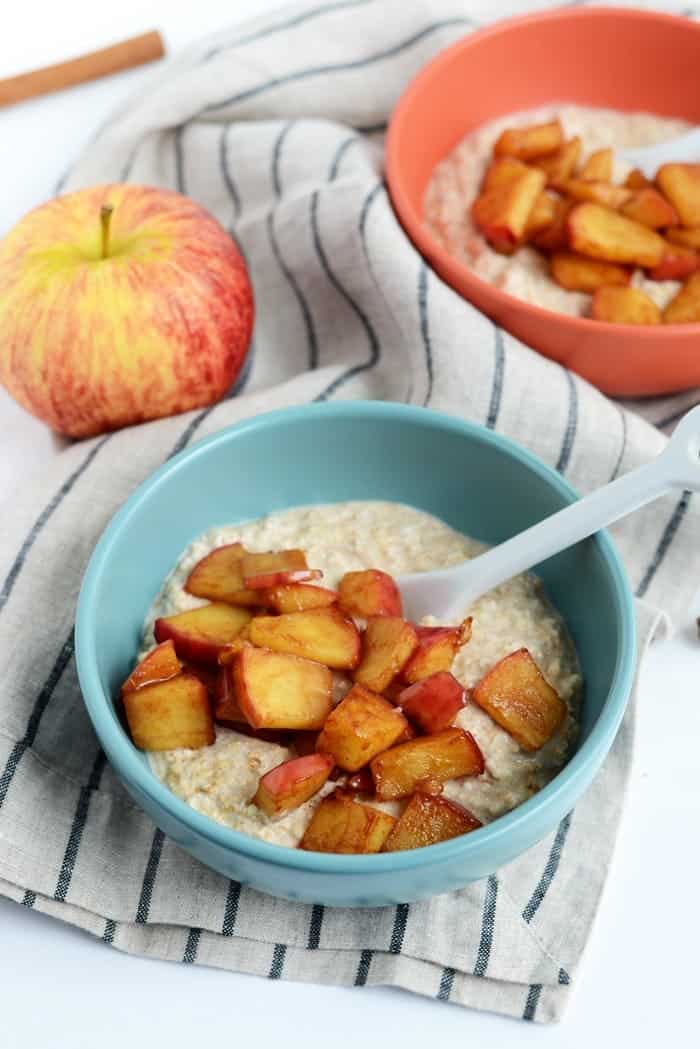 I got an email last week from a blog reader letting me know that the breakfast recipes I have on FFF has changed their life. Before they found FFF, they didn't eat breakfast, but now it's an important part of their day.
Uhhhh this was like the best email to wake up to EVER.
1. I love getting emails from readers.
2. BREAKFAST CHANGES LIVES.
---
---
Especially if it's overnight oats.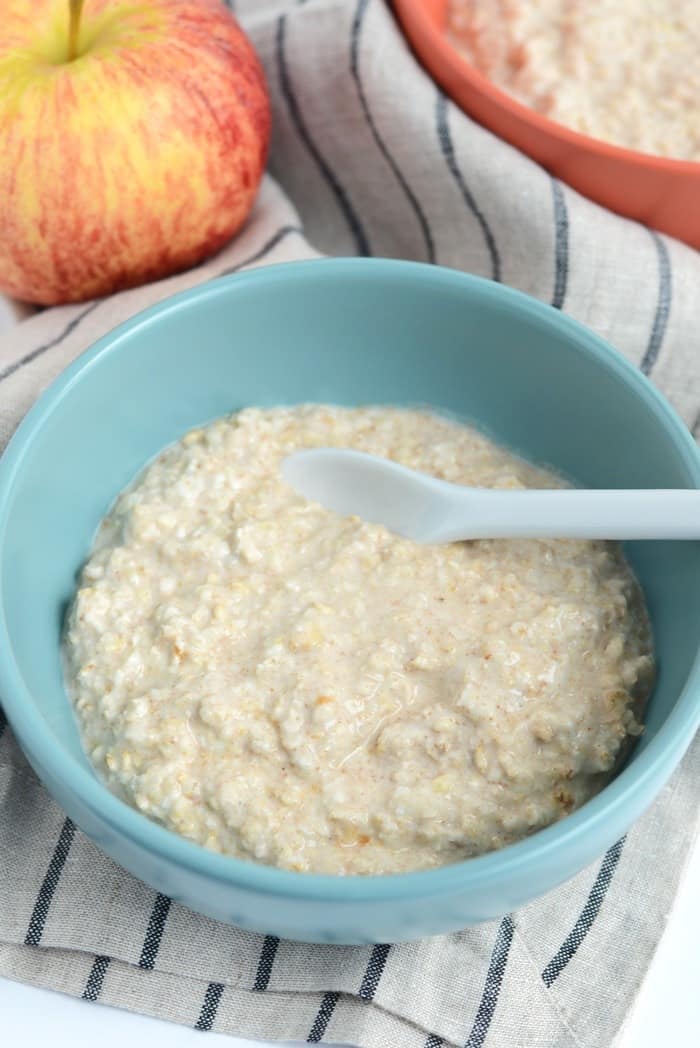 This base of this recipe is super simple and only takes like 5 minutes to mix together.
Oats
Apple Sauce
Greek Yogurt
Cinnamon
Almond Milk
You know me, I am all about mixing hot and cold foods. So to make this recipe even more spectacular, I caramelized some apple pieces in coconut oil and coconut sugar. Tha best.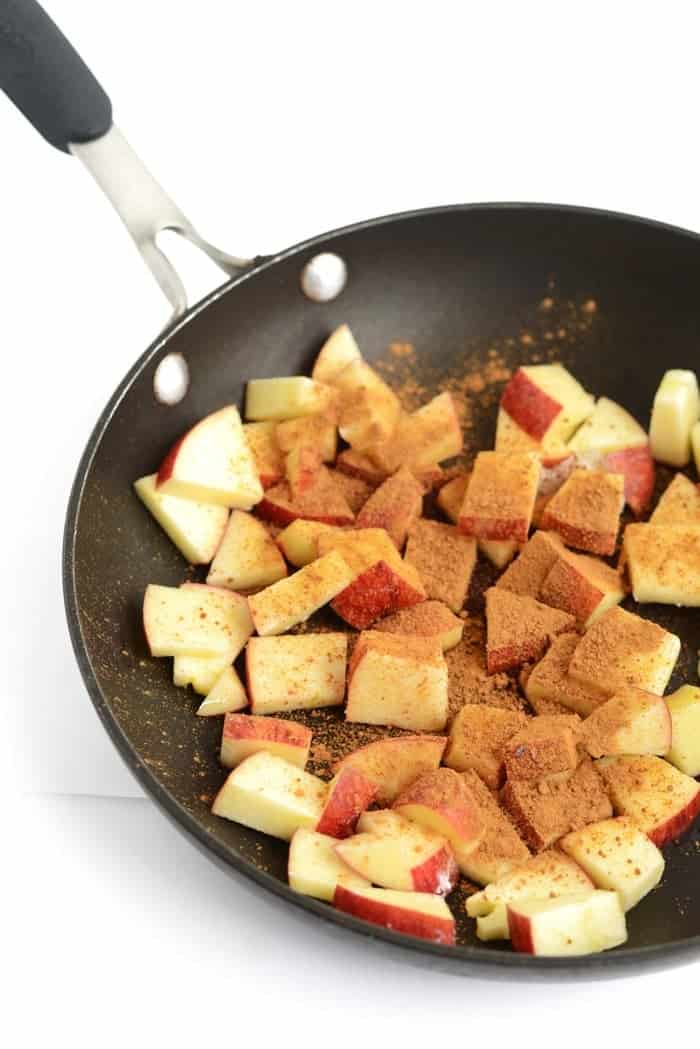 This step is ABSOLUTELY necessary.
Don't gyp yourself here, people.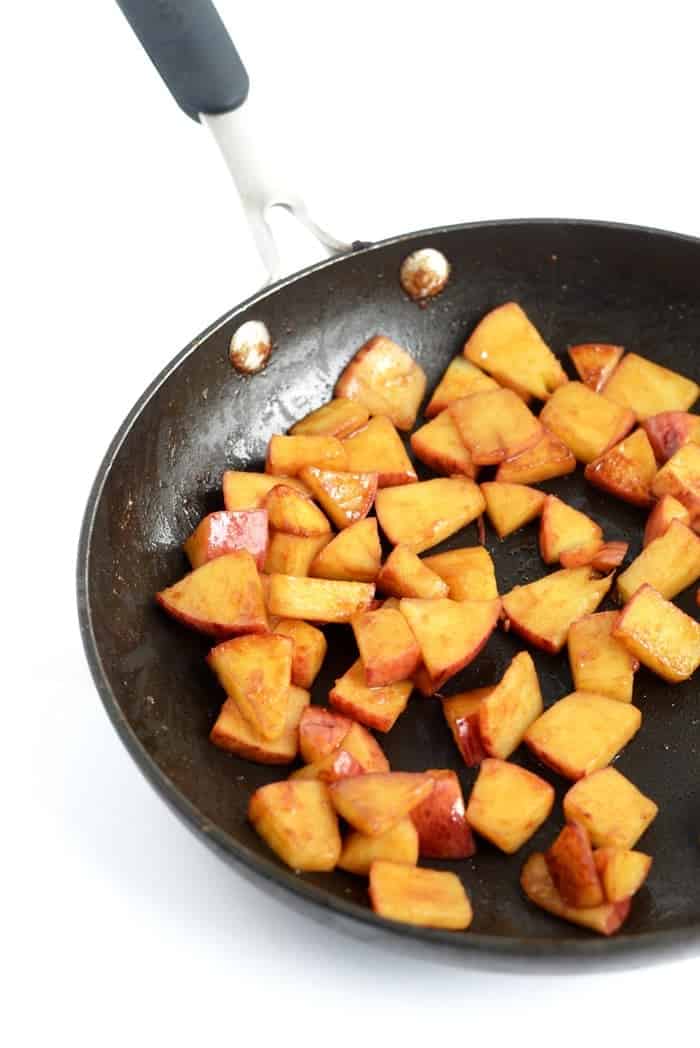 You could even do this the night before. Throw em in a tupperware and then reheat it in the morning, so that you get that hot/cold mixture.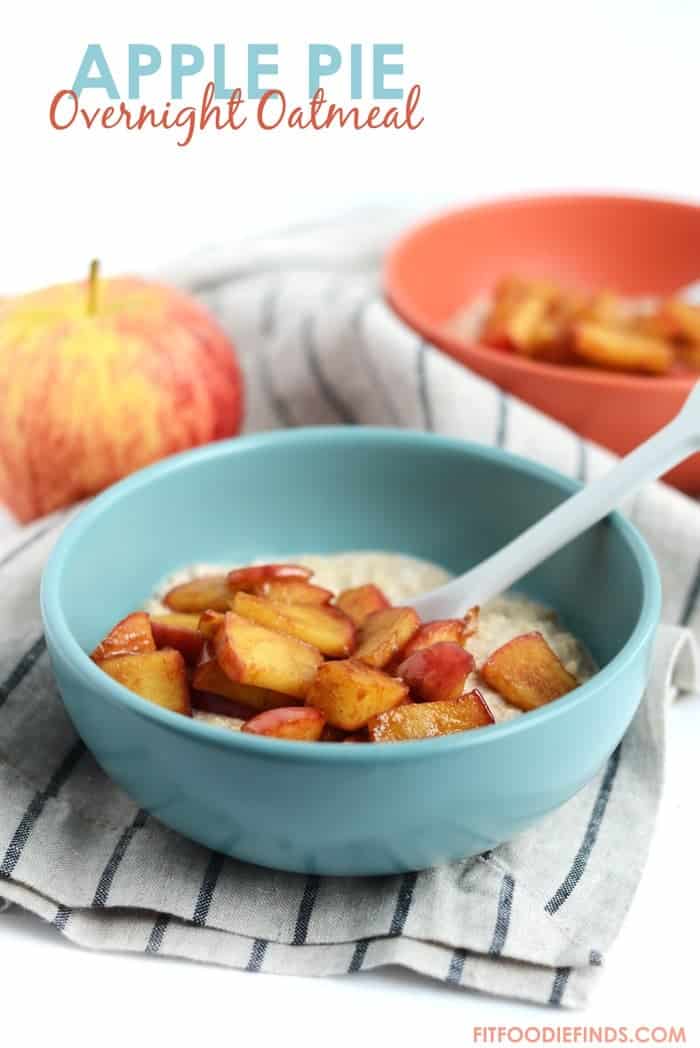 Gosh I'm pumped for apple season (or inexpensive apple prices!) In Minnesota we have local apples all year round, but that's because they have this crazy way to store them all year round. I learned about this 3 years ago at an Apple Fest Blogger Event I was invited to!
Oh em gee, I can't believe that was 3 years ago.
Anyways- this is what I wrote in that post about apple storage : "The most interesting fact I learned from the farmer was about apple storage.Apples are able to be put in storage with a controlled climate and atmospheric makeup, so that they stay good for up to 8 months! This is why we have local apples all year round!"
GO MINNESOTA!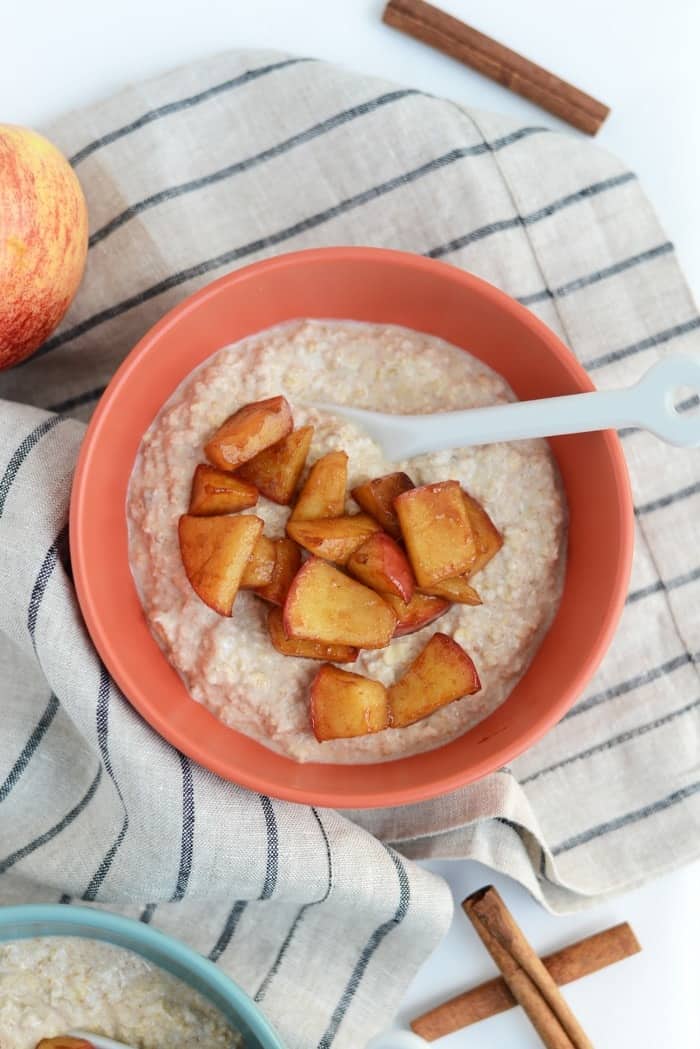 Apple Pie Overnight Oats
Prep Time:

5 minutes

Cook Time:

10 minutes

Total Time:

15 minutes

Yield:

2 servings
Ingredients
For the Overnight Oats
1 cup quick cooking oats
1 cup vanilla Greek yogurt
1/4 cup almond milk
1/4 cup apple sauce
1/2 teaspoon cinnamon
For the Caramelized Apple Topping
1 large apple
1/2 tablespoon coconut oil
1/2 tablespoon coconut sugar
1/2 teaspoon cinnamon
Instructions
For the Overnight Oats
Mix all ingredients together in a medium-sized tupperware. Place in refrigerator for at least 2 hours or overnight.
For the Caramelized Apple Topping
First, chop apple into bite-sized pieces.
Then, in a sauce pan. Heat 1/2 tablespoon coconut oil. Place the apples on top and add coconut sugar and cinnamon. Sautee on medium/high heat for about 5 minutes or until the apples turn golden brown and begin to soften.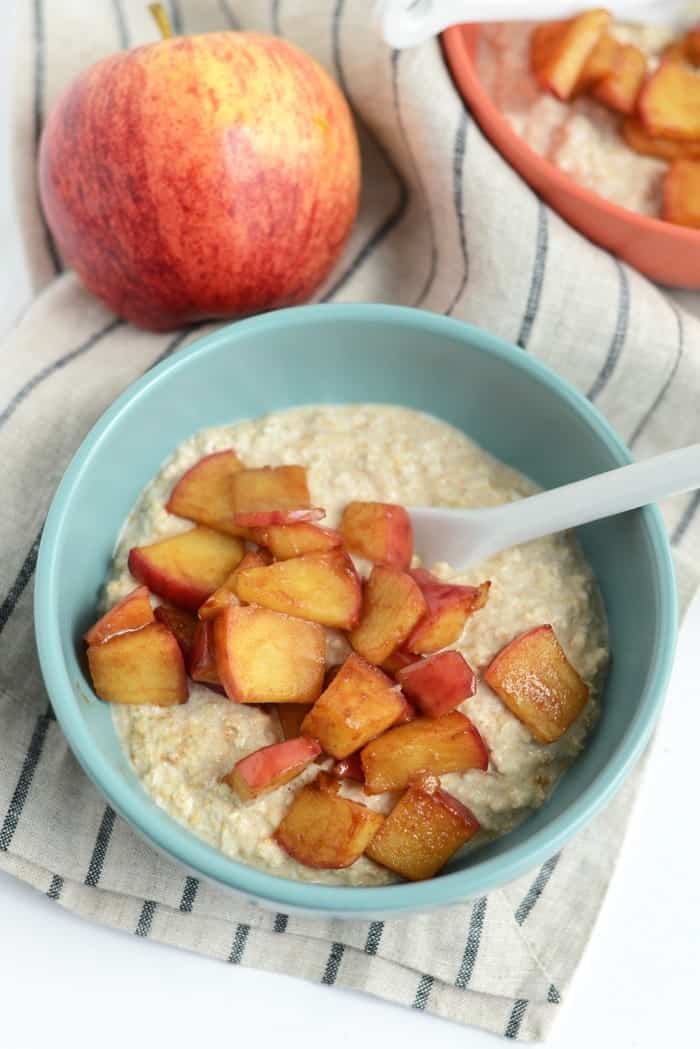 Let's talk breakfast- do you eat it? What is your ALL TIME FAVORITE breakfast?
If you had to turn any kind of dessert into breakfast, what would be be?