I seriously can't believe it's Friday, let alone the end of summer (for kids at least!). I swear my days are going by faster and faster. Time flies when you're having fun, right?
Davida and I are really excited to come together for a limited-time sale of both of our e-books.
Did you know…Davida and I set off together on the e-book journey. We had both been buggin' to create one for a while, but needed a wing-woman to do it with. While we weren't working on the same book, we used each other as a support system. We had weekly check-ins (I kid you not…skype calls), and helped each other with In-Design questions, photography mishaps, etc.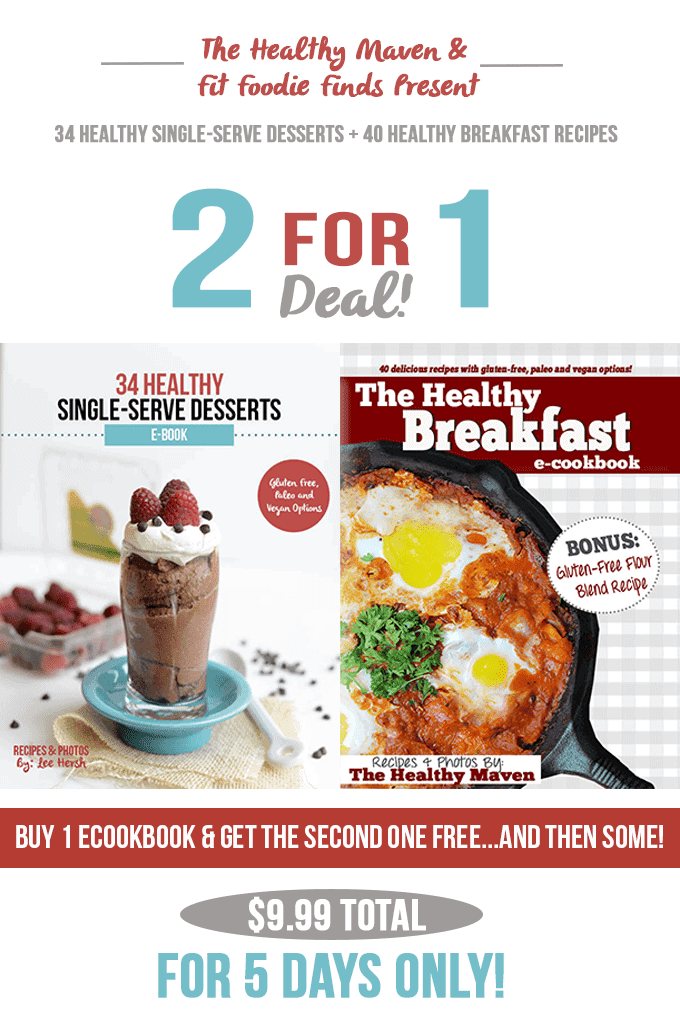 In this deal you'll get both of our books for just $9.99! That's more than 50% off 😀 Breakfast + Dessert…I mean the two best things on this Earth!

---
---
EAT BREAKFAST
The Healthy Breakfast E-Cookbook Comes with 40 scrumptious and nutritious breakfast recipes from easy weekday oatmeal to Sunday morning banana pancakes! All of the recipes are entirely gluten-free with paleo and vegan ones as well. Not gluten-free, vegan or paleo? No worries! You'll be eating real food that tastes good and in my opinion, that's all that matters.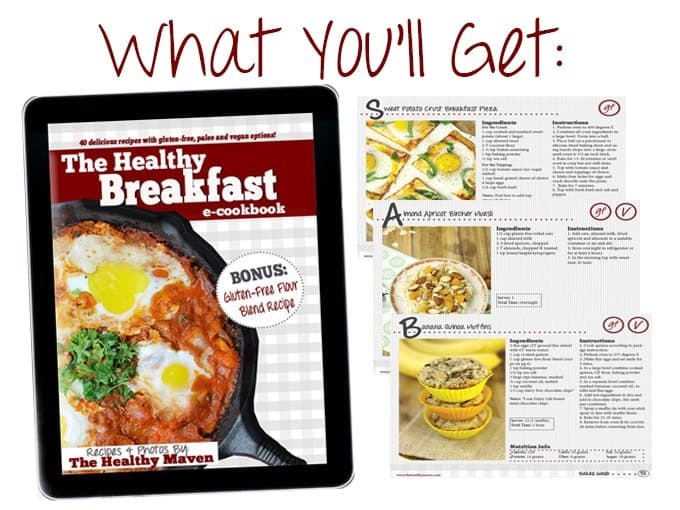 Other things including in The Healthy Breakfast eCookbook-
A recipe for a fool-proof gluten-free flour blend that tastes awesome!
Nutrition info including calories, fat, carbs, and sugar with each recipe.
Diet labels with each recipe and substitution recommendations to make recipes more diet-friendly.
A break-down of commonly used ingredients.
Easy-to-read ingredient lists and instructions for each recipe.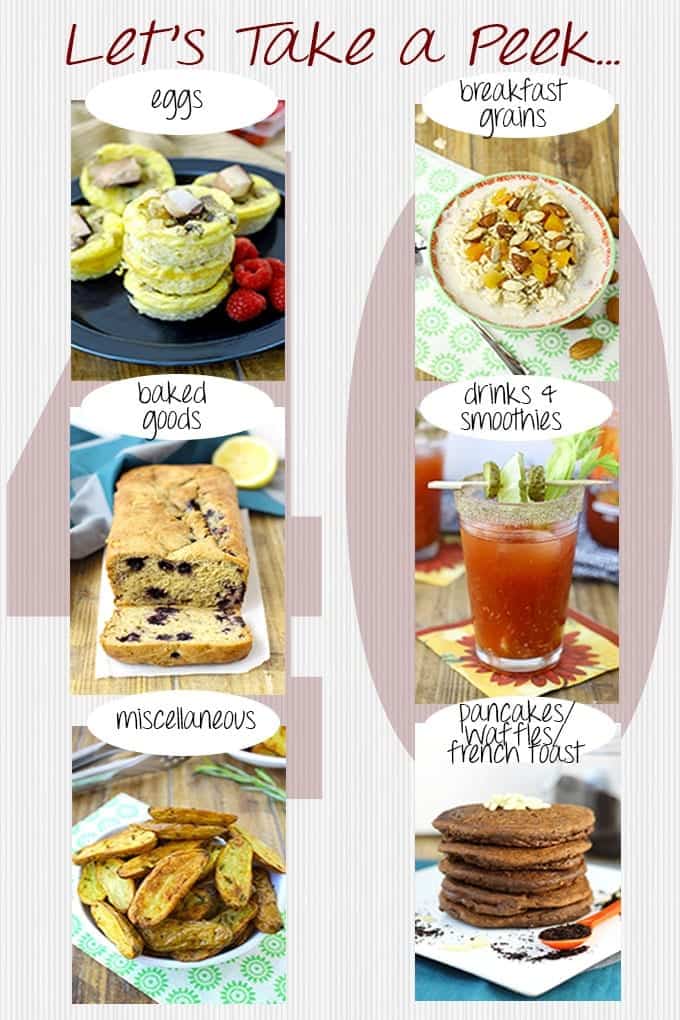 You an find a complete run down of Davida's book HERE.
EAT DESSERT
As for 34 Healthy Single-Serve Desserts e-Cookbook….developed by yours truly…you can find all of the information HERE. But for the sake of dessert, some of my favorites from the book….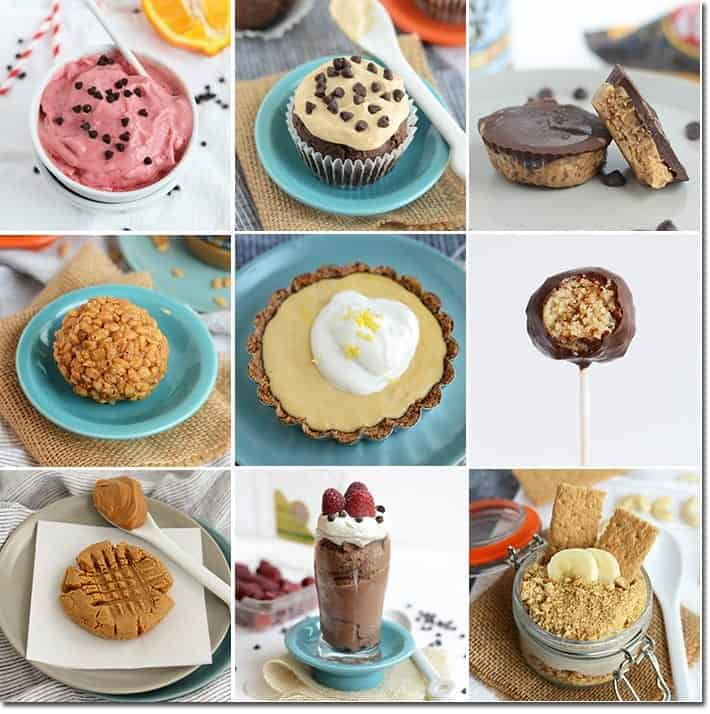 Let's Recap exactly what you will get in this bundle
40 Healthy Breakfast Recipes
Davida's fool-proof gluten-free flour blend
34 Healthy Single-Serve Desserts
5 bonus frosting recipes
A savings of $15.99!!!!

Thank you so much for supporting Fit Foodie Finds and making it possible for me to do what I love!