These two-ingredient, bacon-wrapped brussels sprouts are the perfect appetizer for a delicious Thanksgiving feast. They are healthy, easy to make, and oh so tasty!
Thanksgiving is hands down my favorite holiday and always has been! Love me the combination of food and family. #theresnothingbetter My lovely blogger friends and I are back with a Thanksgiving recipe collaboration. This month we focused on whole foods sans gluten,dairy,grains, and sugar.
I got assigned the appetizer and my recipe includes bacon. Because why not. Scroll all the way down for that recipe. For now, let's take a lookski at what everyone else made.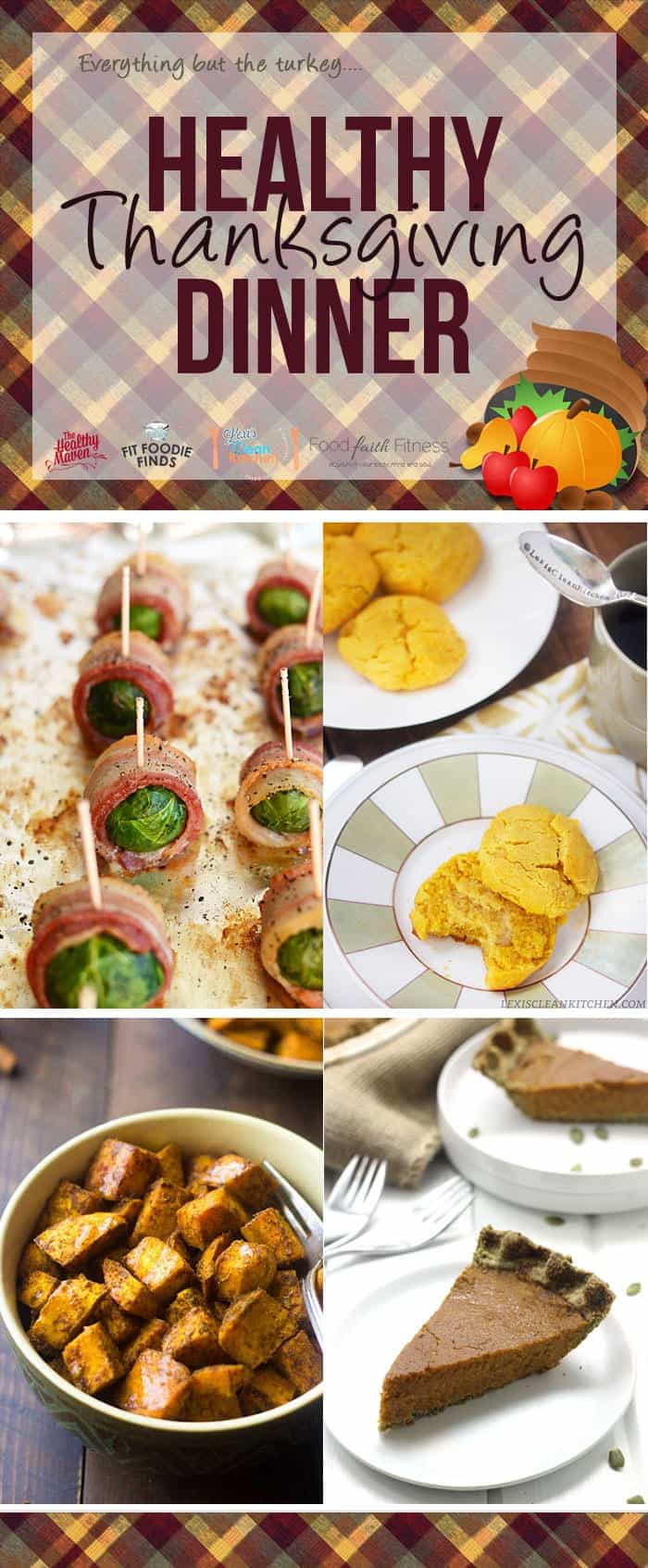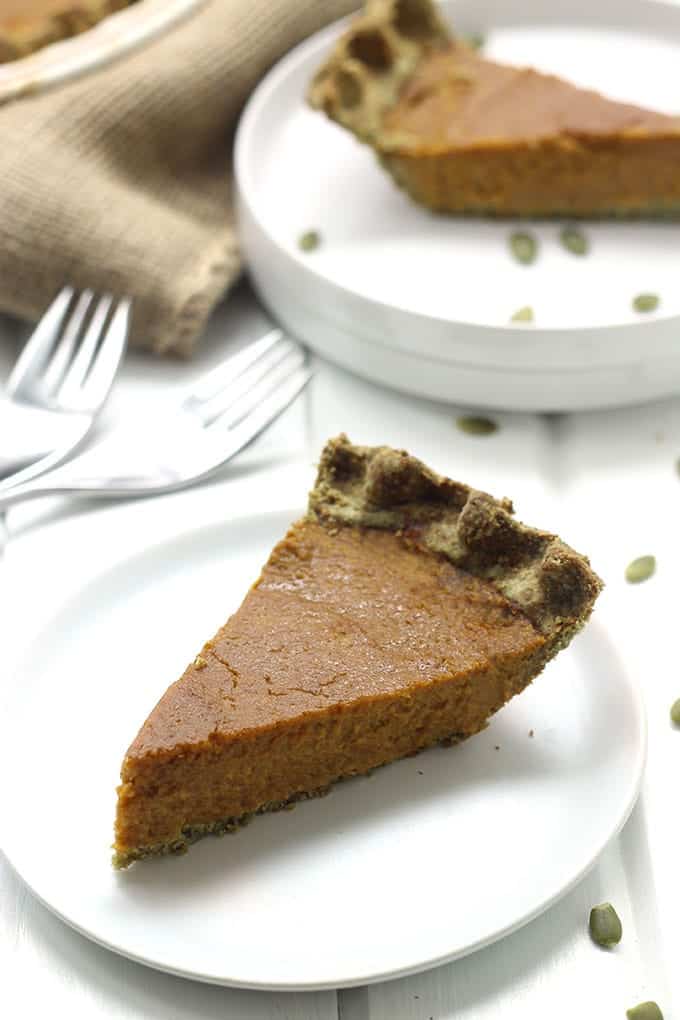 Lexi from Lexi's Clean Kitchen made Paleo Biscuits.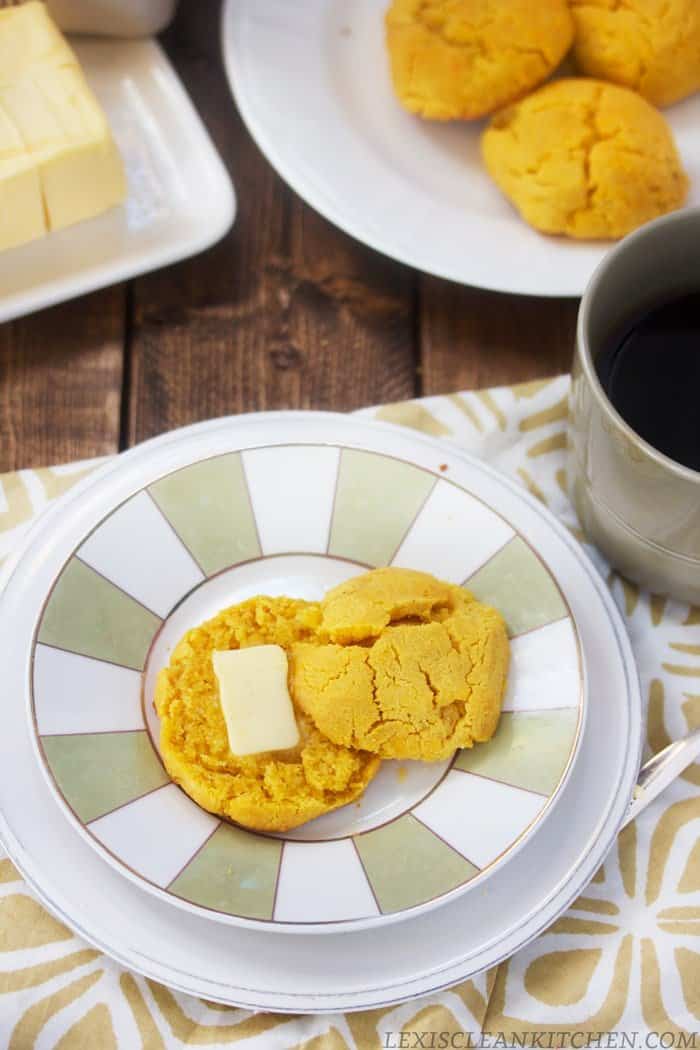 ---
---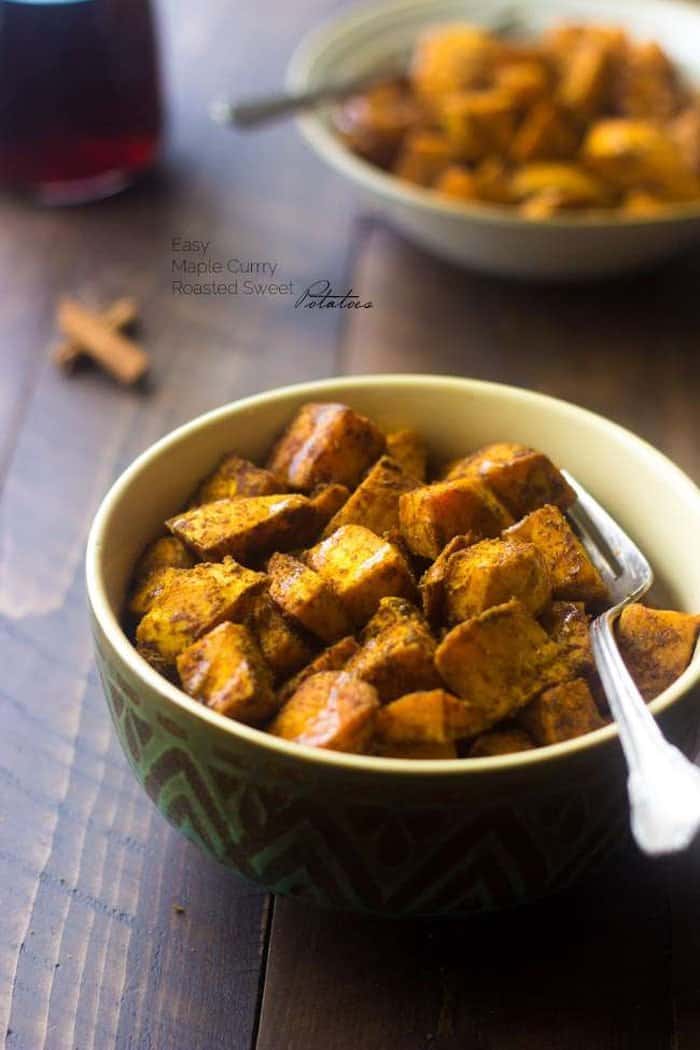 I went crazy with my recipe and used two whole ingredients (plus salt and pepper). It can't get much tastier and easier than this one, guys! Bacon Wrapped Brussels Sprouts for the win!
Side note: apparently Davida just started liking bacon. What thaaaaaaa.
Now she eats it like twice a day.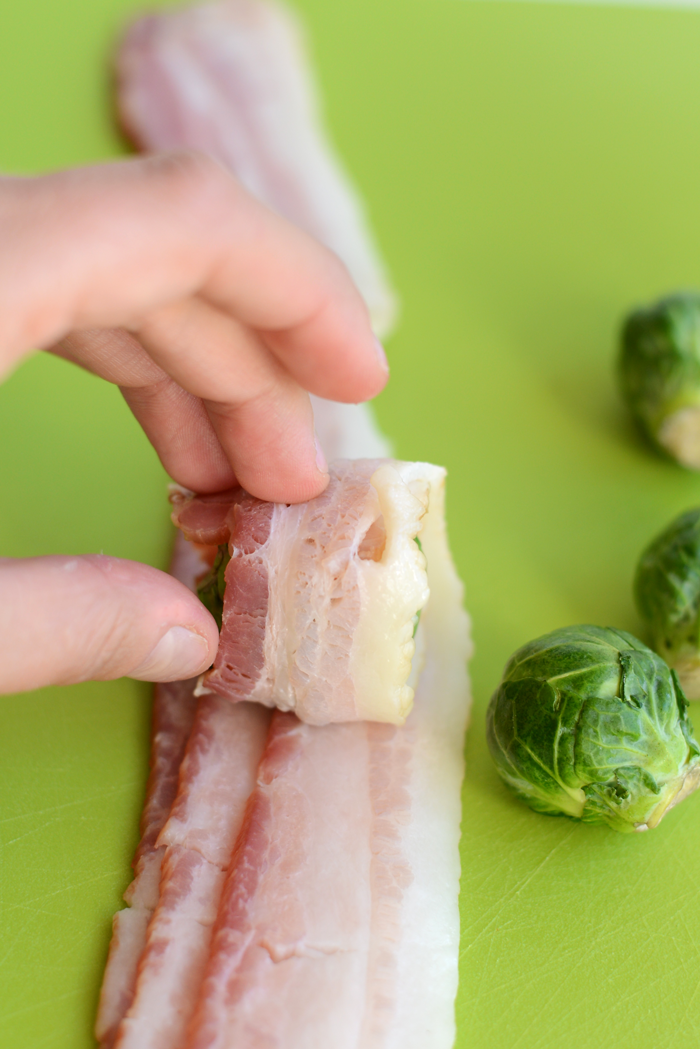 You could use any flavor of bacon you desire…like an Apple Maple Smoked Bacon, man, that would have been delish!
I prepared myself for a giant greasy mess, but the bacon in the oven actually didn't produce as much grease as pan frying. Few.
If I were a piece of girl bacon, I'd totally hit on this boy bacon.
Yah, I didn't get that joke either but I just went with it, okay.
Bacon Wrapped Brussels Sprouts + Healthy Thanksgiving Ideas!
Prep Time:

15 minutes

Cook Time:

35 minutes

Total Time:

50 minutes

Yield:

12
Ingredients
12 strips of bacon
12 medium/large brussels sprouts
pepper, to taste
Instructions
Preheat oven to 375ºF and line a baking sheet with tin foil.
Then, prep brussels sprouts by washing and patting dry with a paper towel.
To make bacon wrapped brussels sprouts. Place a brussels sprout at the top of a piece of bacon. Roll up brussels sprout inside of bacon, using the full piece of bacon to wrap, then place on baking sheet. Season with pepper, to taste.
Bake at 375ºF for 30-35 minutes depending on how crispy you like your bacon.
To serve, insert a toothpick into each brussels sprout.
Nutrition
Serving Size:

1 bacon wrapped brussels sprout
You can even make bacon and brussels sprout pops out of this recipe.
Who needs a cake pop when you can have a bacon pop?!
What Thanksgiving dish are you most excited to eat?