What is up Week 3 Summer Sweat Series! I can't tell you how glad I am that we chose the first four weeks of June to do the SSS. With my travel back and forth from Milwaukee to Minneapolis this month…these workouts have come in major use! Do you ever get to the gym and just not know what to do? I FEEL YOU. I haven't even had to think twice about workouts on the road thanks to the SSS! I know that Monique is int he same boat with travel (she's on a yacht).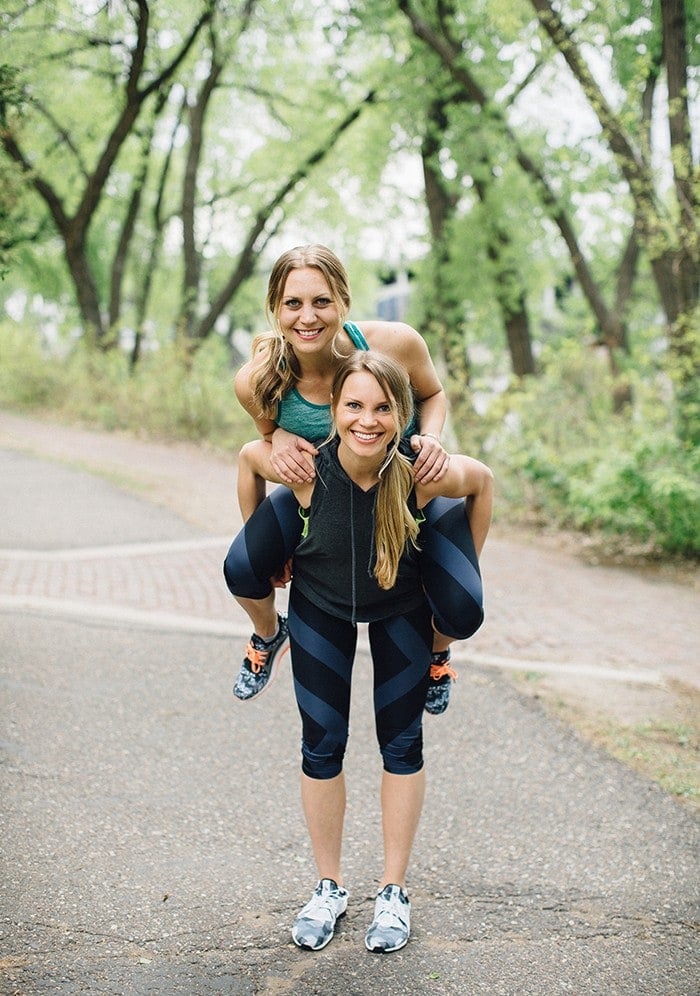 I'm pumped about this week's workouts. Lindsey is really NAILING it…especially with the bodyweight ones. First of all…EMOM just sounds cool. It actually stays for Every Minute On the Minute. I LOVE WORKOUTS IN RELATION TO TIME. I'd rather do something for 1 minute than 30 times. Time > Reps. Anyways, the EMOM mixes both time and reps for the ultimate workout! I haven't tried it yet…but I'm super pumped. No equipment required, too.
Maybe tomorrow morning with the Man Candy before I hop onto my flight back to Minneapolis?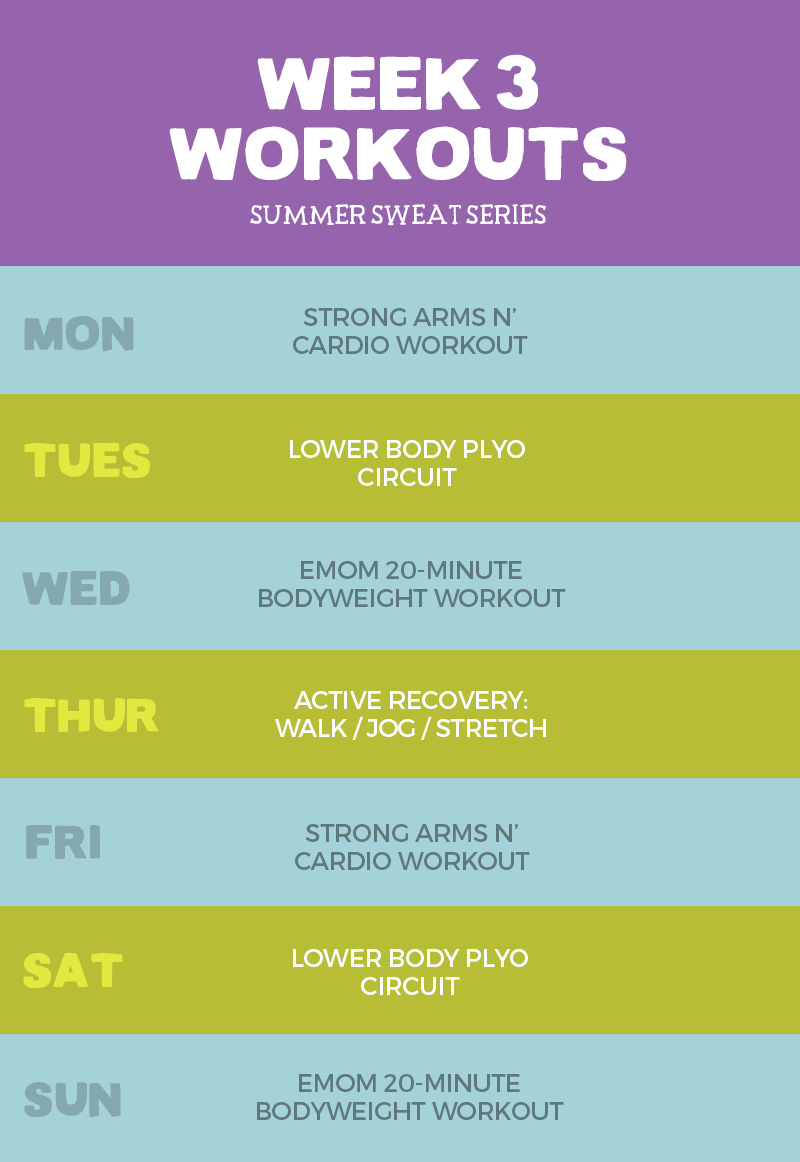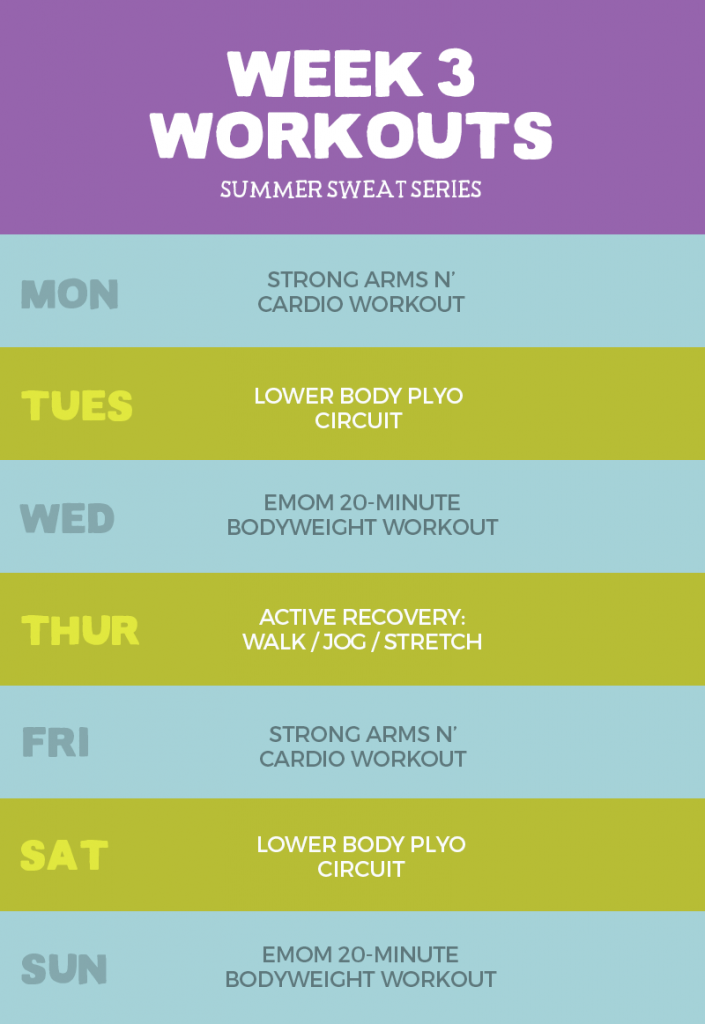 The Workouts
Workout 1: Strong Arms n' Cardio
Workout 2: Lower Body Plyo Circuit
Workout 3: EMOM 20-Minute Bodyweight Workout
Also- we released another bonus workout! It's called the HIITY BITTY Bikini Cardio Circuit. Another bodyweight workout that's all about interval training!
Meal Plan/Grocery List
Get these docs over on Ambitious Kitchen
Who else is pumped about this week's meal plan?! ME ME MEEEEEEE! I'm actually planning on doing some SSS meal prep today for Man Candy. Gotta make sure that guy is eating his vegetables 😀
Happy Sunday!

Reminders