What is up Summer Sweat Series Week 2?! You guys legitimately crushed week 1. I mean annihilated. The meal prepping was on point and you guys KILLED the workouts. I made a lot of the recipes myself and even did the workouts. I am super pumped about week 2's recipes. Some of Team Fit Foodie's favorite recipes are in it: Sweet Potato Kale Hash, Chocolate Chia Seed Pudding, and Peanut Butter Banana Overnight Oats. Monique is a genie when it comes to cooking anything Mexican…how good does her Healthy Slow Cooker Chicken Chili Verde sound? YAS.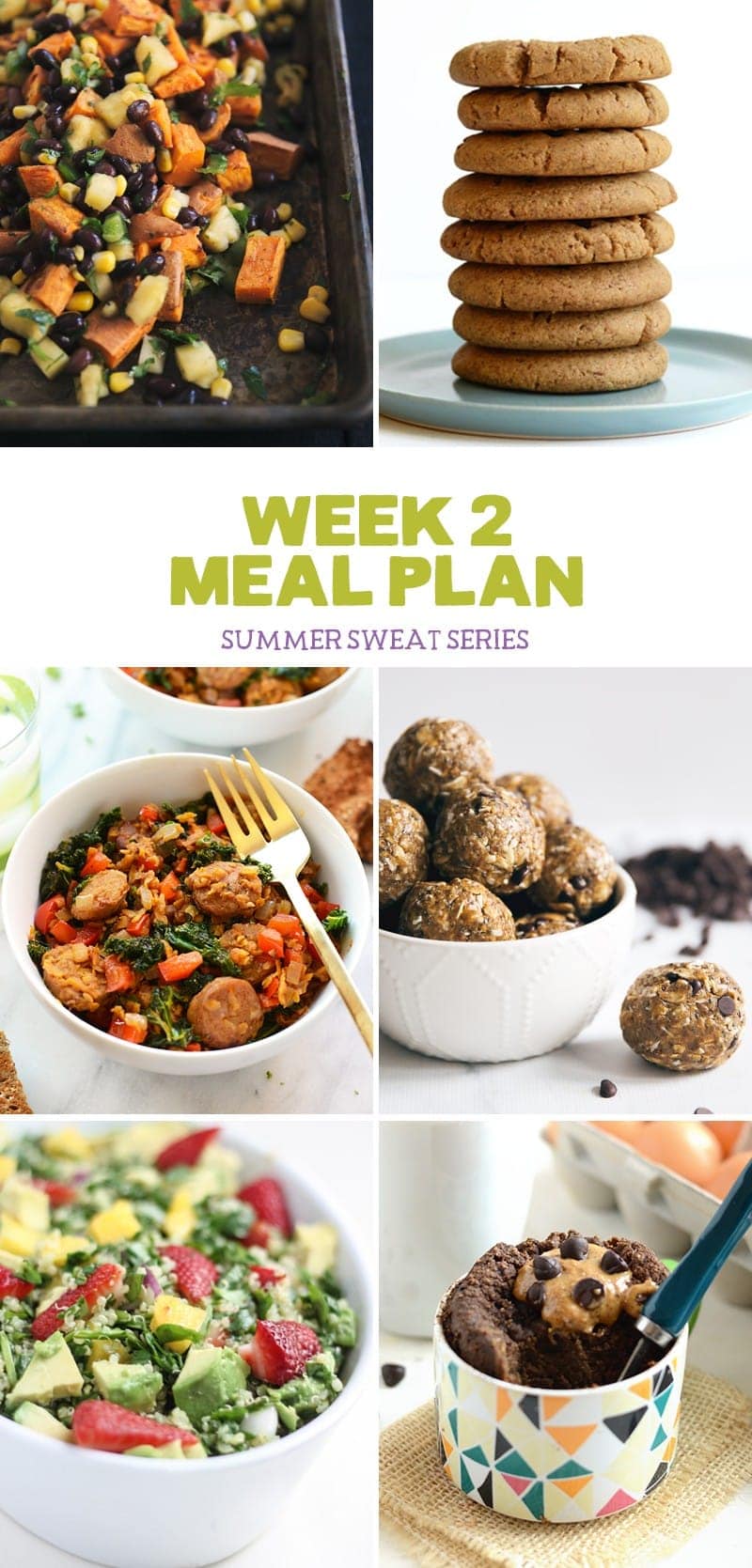 We're going to get right to the point here. See below to download the meal plan, grocery list, and workouts!
Download Week 2 links BELOW
Get the Workouts from Ambitious Kitchen HERE.
If you're late to the game when it comes to workouts, you can find week 1 right here. My favs were the Sweatin' for Summer and Daisy Duke (still can't walk from this guy…so good!).
Reminders