Week 4, the last and final week of the Summer Sweat Series, is here!
I got off a call with Monique last week in complete awe with you guys. The amount of recipe photos, Instagrams, tweets, and emails we've gotten about this year's SSS is unreal! We absolutely love see your creations and hearing about your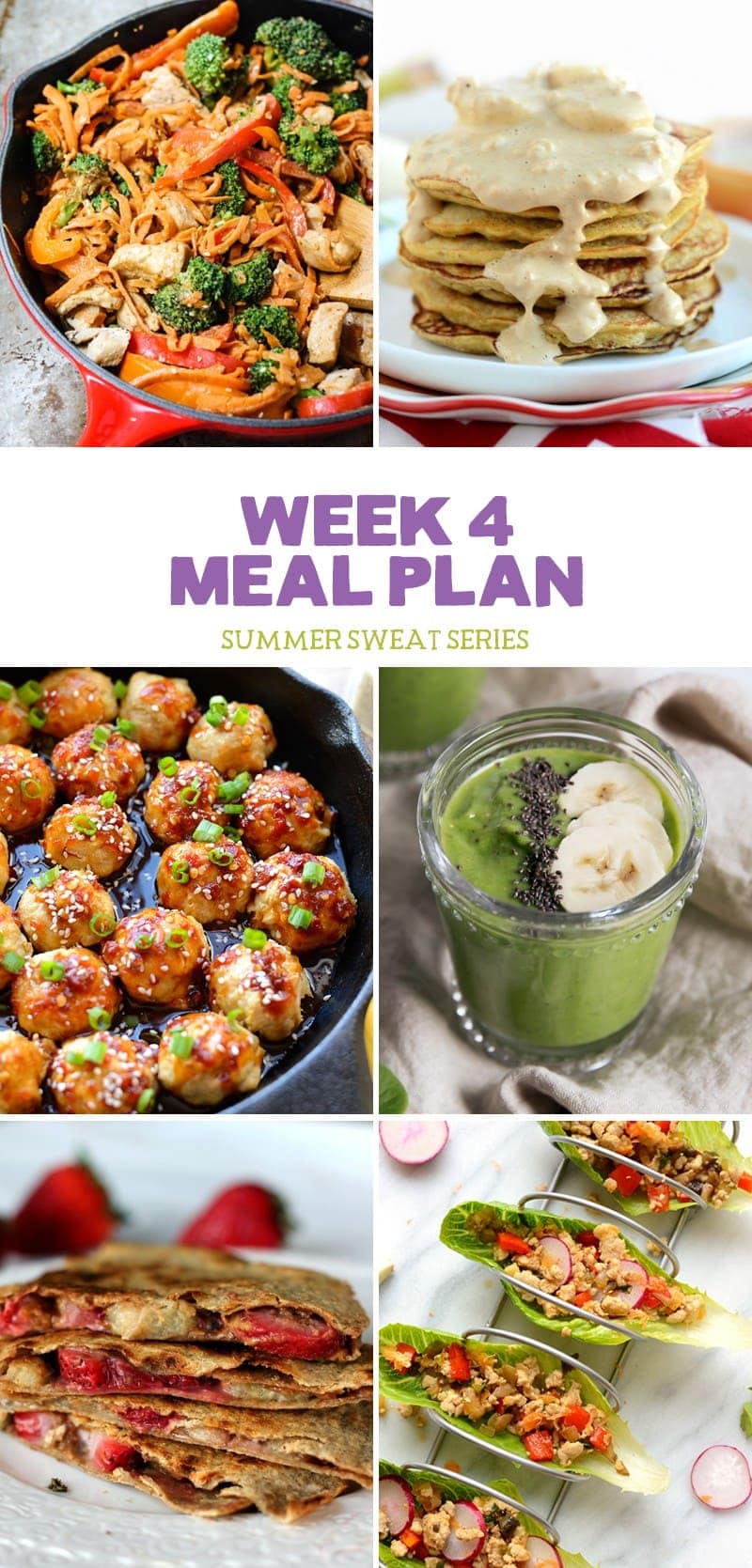 How good does that preview of week 4's meal plan look? I'm super pumped about Healthy Reese's Eggs, Espresso Overnight Oats with Date Caramel, and Layered Banana Split Protein Smoothie. Speaking of SMOOTHIES- you'll notice that there is a smoothie a day for breakfast this week. WOOT. We're doing a little Sweat Series competition on Instagram called #SweatSeriesSmoothie. All you have to do is snap a photo of your prettiest smoothie creation and use that hashtag. At the end of the week we will choose a winner for a $50 Amazon gift card!
Meal Plan and Grocery List Documents
Workout Plan
REMINDERS