Have fun with your French toast and stuff it with your favorite fruit, nut butter, and everything in between for a filling breakfast packed with nutrition.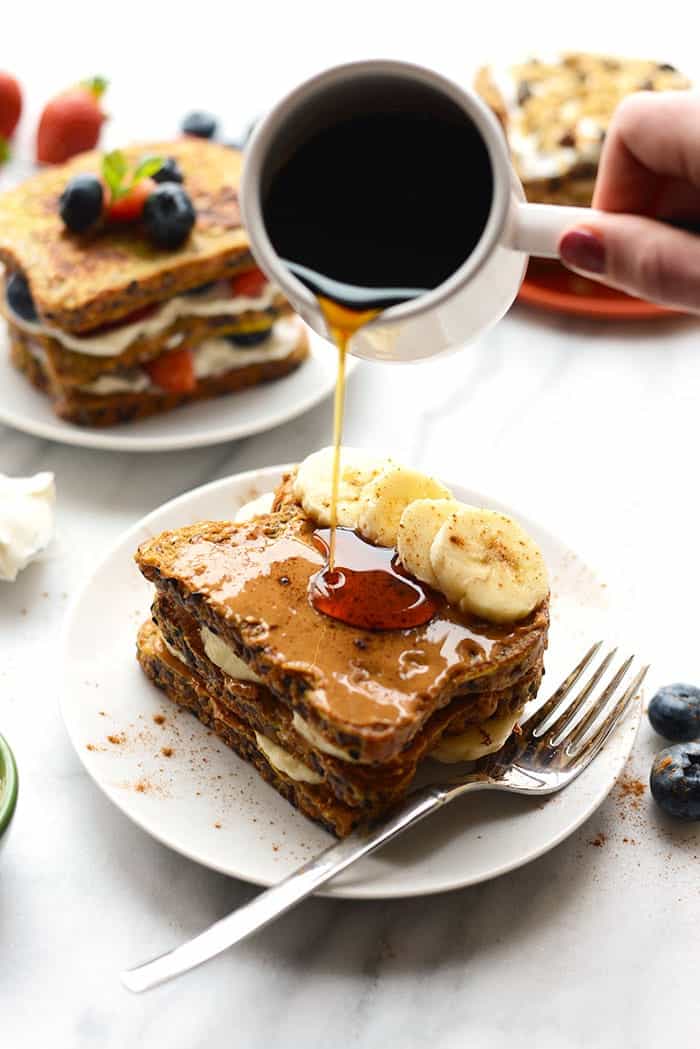 Growing up my sister and I were complete opposites when it came to waking up. You see, there was me who was up at the crack of dawn whistling to wake up the birds. Then there was Michelle, who would sleep her face off until mid-day. Lucky for her, I finally got sick of watching the same infomercial every morning (I did end up convincing my mom to buy me a Magic Bullet) and decided to be productive and make her breakfast in bed. WHAT A SISTER, I KNOW. Can I just note that back then, the girl was a picky eater. We're talking she would only eat breakfast if it was served with syrup. So….French toast or pancakes?
FRENCH TOAST FOR THE WIN!
Today I am excited to be partnering with an awesome West Coast brand that I discovered last year during my trip to Portland – Dave's Killer Bread. Talk about getting the biggest bang for your buck when it comes to bread. Dave's is all about packing in the nutrition with SUSTAINABLE ingredients. All of Dave's breads are 100% certified organic and GMO-free. We're talking Omega-3's, Fiber, Protein, Whole Grains —> CHECK, CHECK, CHECK, and CHECK.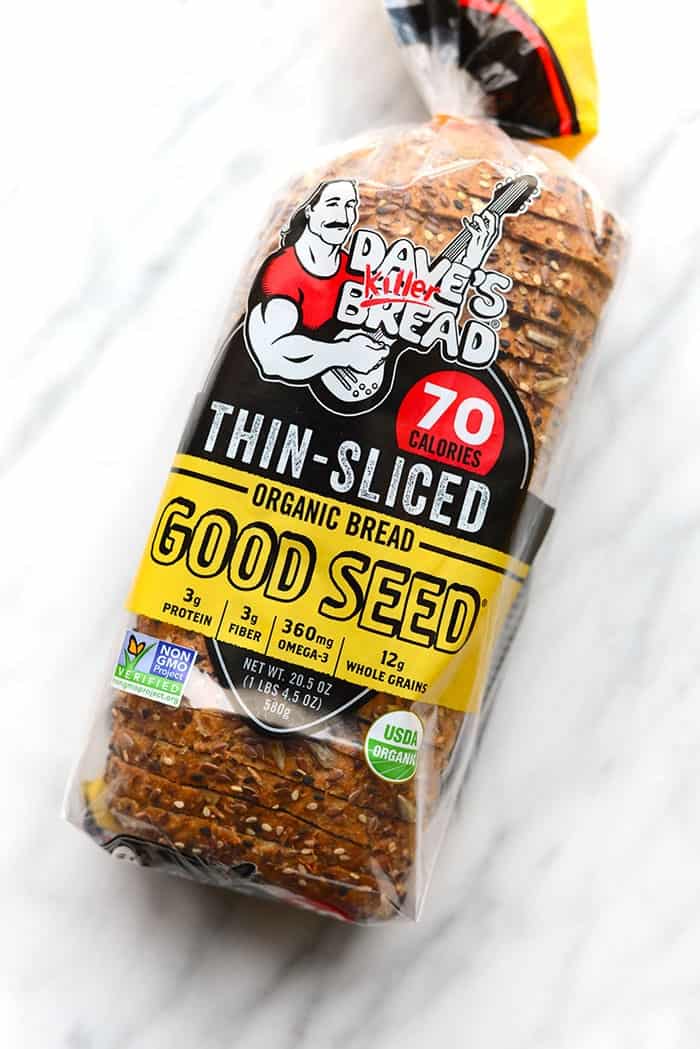 ---
---
I'm a wee bit obsessed with Dave's Thin Sliced Good Seed Variation. I mean, look at all those seeds!
3g Protein
3g Fiber
360mb Omega 3's
12g Whole Grains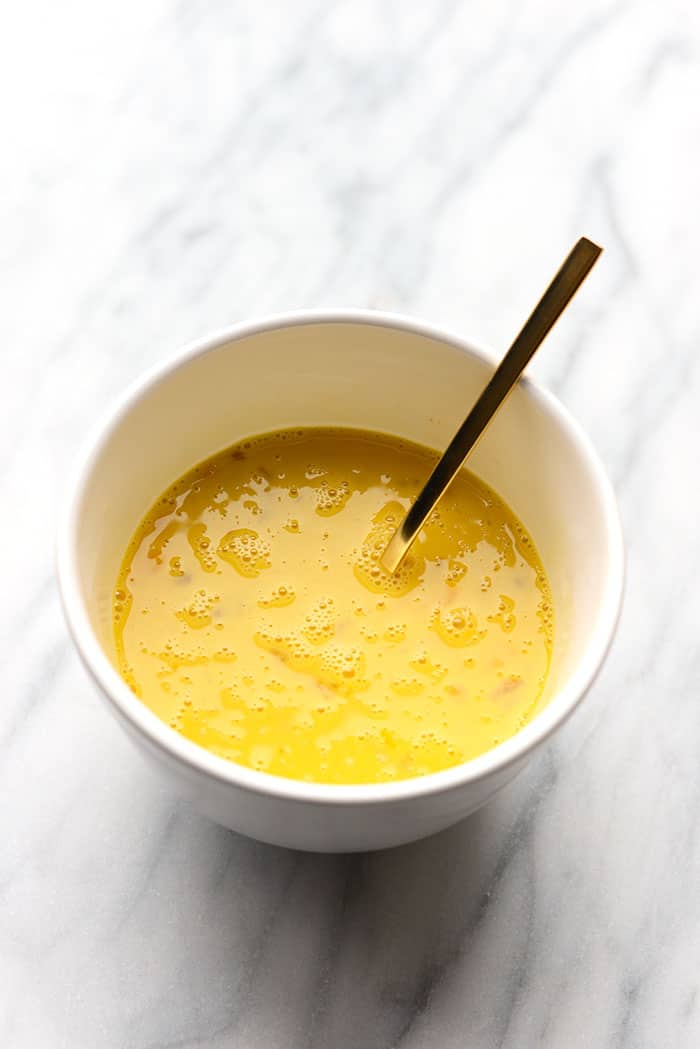 So French toast is actually REALLY easy to make. All you need are a few whole ingredients and a stove. Also- to make yourself look like a world class chef, all you need to do is stuff your French toast with all of your favorite things. Wanna know my top combinations?
Banana + Peanut Butter + Cinnamon
Vanilla Greek Yogurt + Berries
Coconut Cream + Walnuts
So good. EVERY TIME.
I know Michelle would tell you this…don't skimp on the syrup. Thankfully she's now Team Maple instead of the artificial stuff 😛 FEW, I was worried.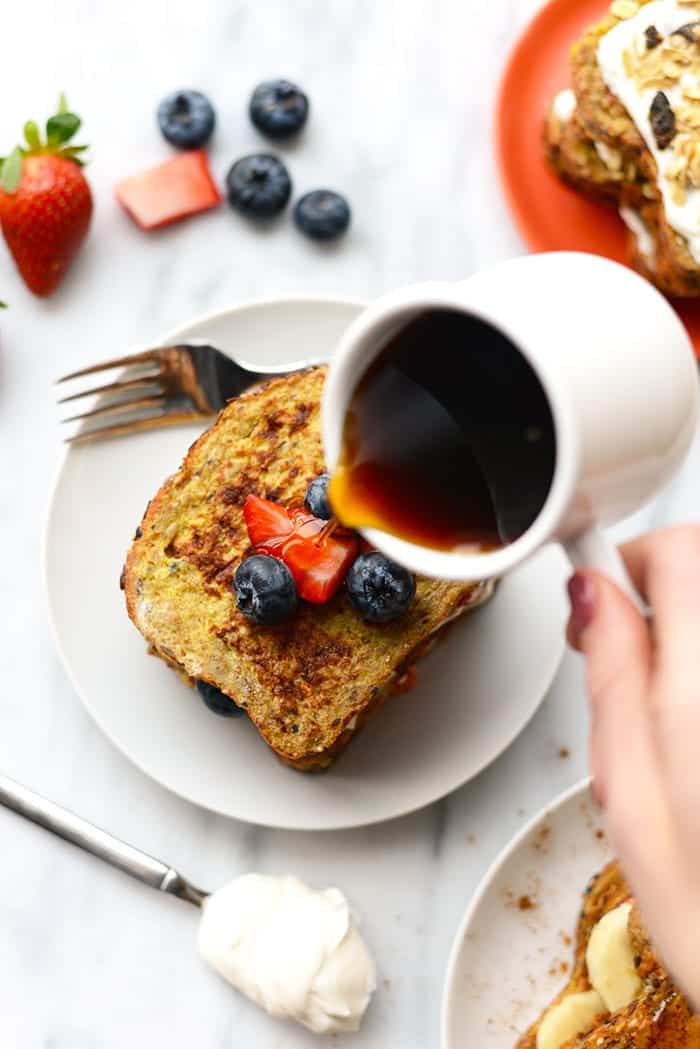 Berry Stuffed French Toast
Prep Time:

5 mins

Cook Time:

15 mins

Total Time:

20 minutes

Author:

Lee Hersh

Yield:

4
Ingredients
6 eggs, large
1/2 cup almond milk, unsweetened
1 teaspoon vanilla extract
1 tablespoon maple syrup
12 pieces Dave's Killer Bread Good Seed
Toppings: Endless options!
Instructions
Begin by whisking together eggs, almond milk, vanilla and maple syrup.
Heat a skilling with coconut oil cooking spray to medium heat.
Dunk each piece of bread into the egg mixture, making sure everything is generously coated on both sides. Place on the skillet and let cook for about 3-5 minutes, or until the bottom turns golden brown. Flip and continue cooking for about 3-5 minutes until everything is cooked all the way through and the second side is golden brown.
Stuff your french toast with anything your little heart desires! Don't forget to top it with maple syrup.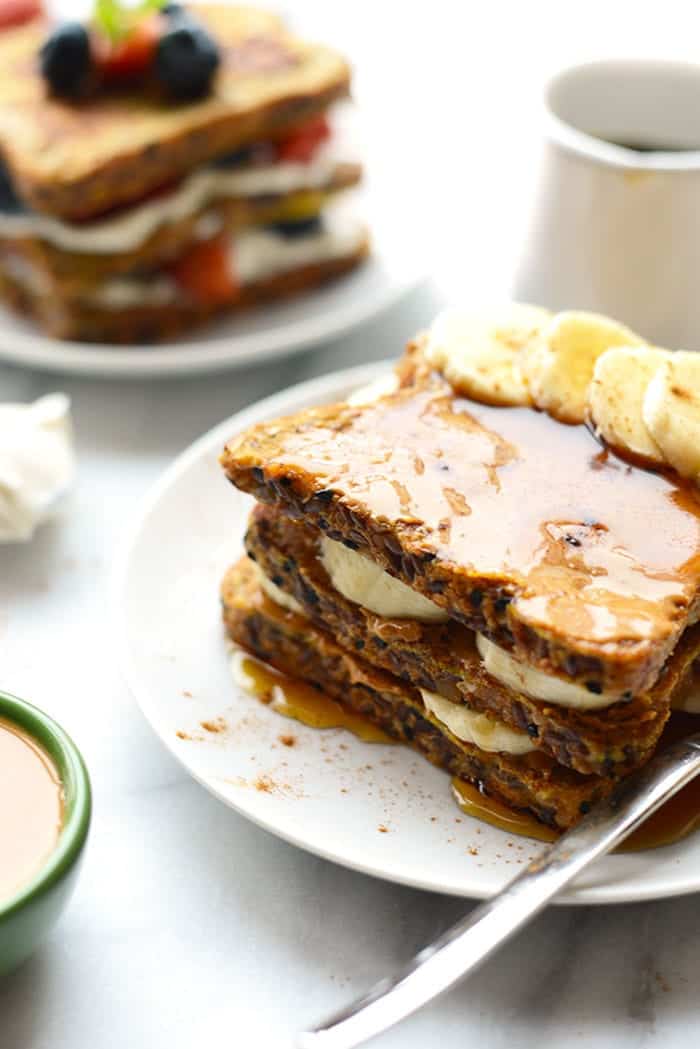 This post is sponsored by Dave's Killer Bread. I was compensated and all opinions are my own. Thank you for supporting Fit Foodie Finds!