Infusing your own vodka is easier than you think! For this Peach Infused Vodka all you need is vodka and peach pits. If you're looking for a fun gift idea or if you know someone who loves peach flavored anything, this vodka is for you!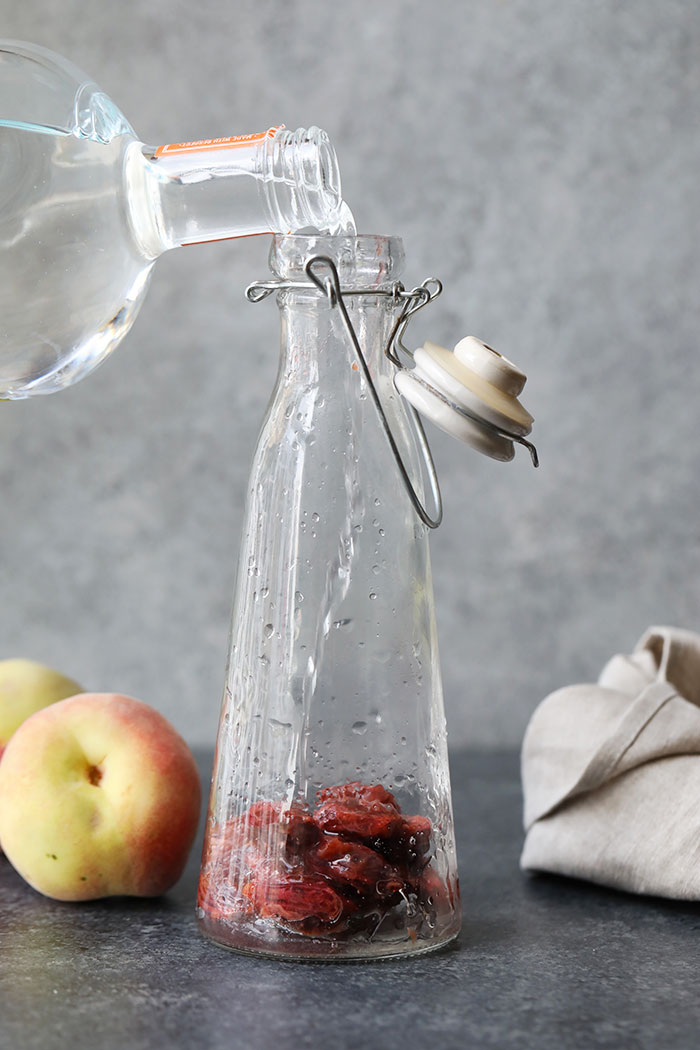 Peach season is one of my favorite seasons. I love finding ways to use juicy peaches that I find at the grocery store or from my Aunt's peach farm. We love peaches on Team Fit Foodie. Recipes like our Foil Pack Peach Crumble on the Grill, Strawberry Peach Rose Sangria, and  Roasted Peach and Gouda Grilled Cheese are some of our favorites. My Aunt Lisa is a foodie inspiration to me and inspired me to post a recipe for INFUSED VODKA. You guys, it's genius. All you have to do is throw peach pits into your favorite jar, let it sit, and then you have made your own tasty flavored vodka.
If you're looking for a fun baby shower, wedding shower, or holiday gift ideas, this Peach Infused Vodka is great for every occasion!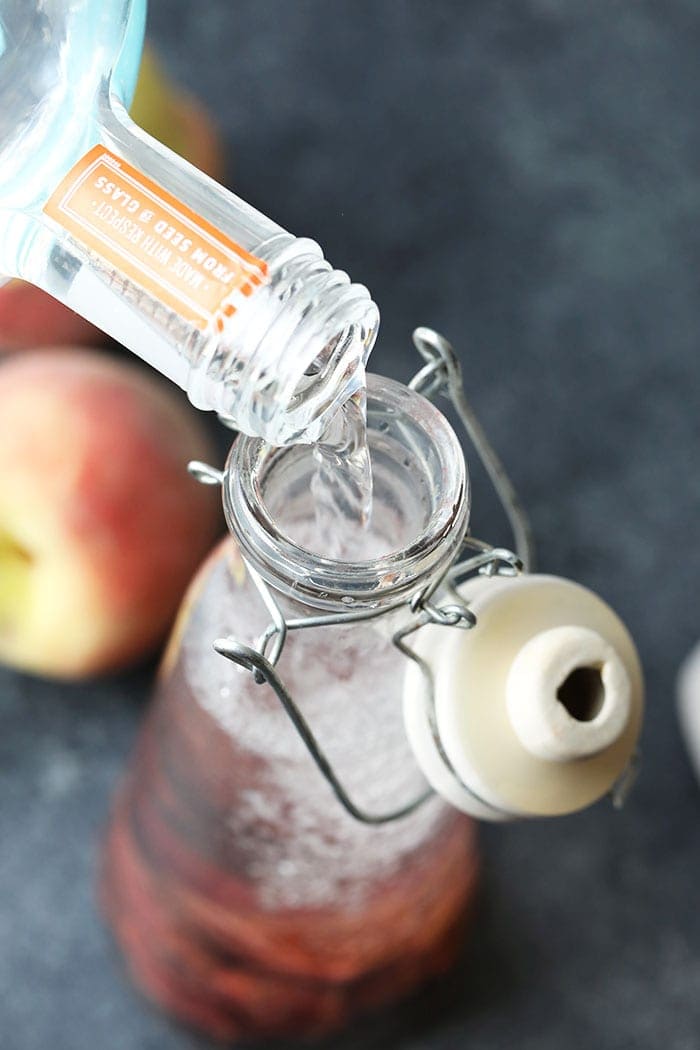 ---
---
Peach Infused Vodka
Ingredients
15 peach pits
4 cups of vodka
Instructions
Remove peach pits from peaches and place into a large sealable jar. Pour vodka over peach pits and let sit for 1 month. Gently shake once a week. When ready to drink, sieve the pulp!