WAH!!!!! I am so excited to share that a new Spring Summer Meal plan in the Healthy Glow Guide has been officially release for pre-sale…and this time around…more than 70% of the recipes are brand new and exclusive meaning they can't be found anywhere else, but the HGG.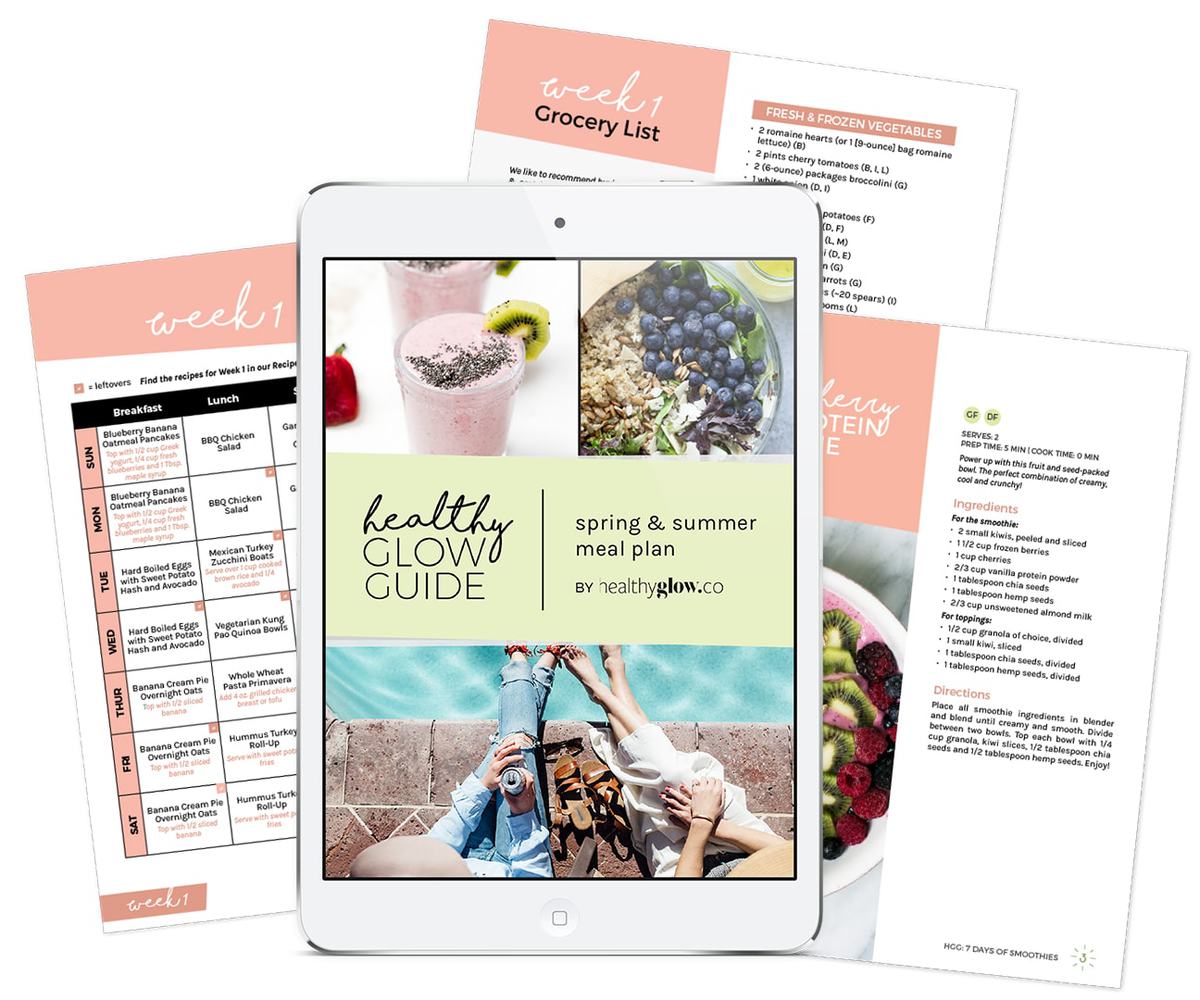 So many of you purchased the original Healthy Glow Guide, but this  new meal plan is specific to Spring/Summer seasonal recipes that features satisfying salads, grilling made easy, daily treats and more. We've also offered vegetarian, gluten and dairy free options for nearly every recipe so the meal plans are sure to please any palate.  Don't worry, the grocery lists and all macros are included as well.
Check out this awesome intro video we made for you so that you can see a sneak peek of some of the amazing recipes inside. 
What's included for $49:
6 weeks of brand new meal plans, with ideas for repurposing ingredients and leftovers
51 exclusive, never before seen recipes with 21 old favorites
Printable, customizable grocery lists
Pantry staples and kitchen essentials list featuring our favorite products
Easy-to-use nutrition appendix
Engaging community
---
---
If only you guys could have been at Fit Foodie HQ during the testing phase of this meal plan. Seriously CAN'T HANDLE THE GOODNESS inside of this plan. Like I mentioned above, the majority of these recipes are never before see, brand spanking new and we know you're going to LOVE them.
I can't wait to remake everything from the guide over the next few weeks. I'm especially excited for the Zucchini Chocolate Chip Muffins, Sweet Potato Chicken Curry Meat Balls, and Paleo Cookie Dough Truffles. Yes yes yes yessssssss!
BONUS: With any purchase from now until May 20th, you'll receive a free copy of our 7 Days of Smoothies (more *all new* recipes). It's got everything from nourishing Chocolate Avocado to refreshing Green Coconut smoothies to beat the summer heat!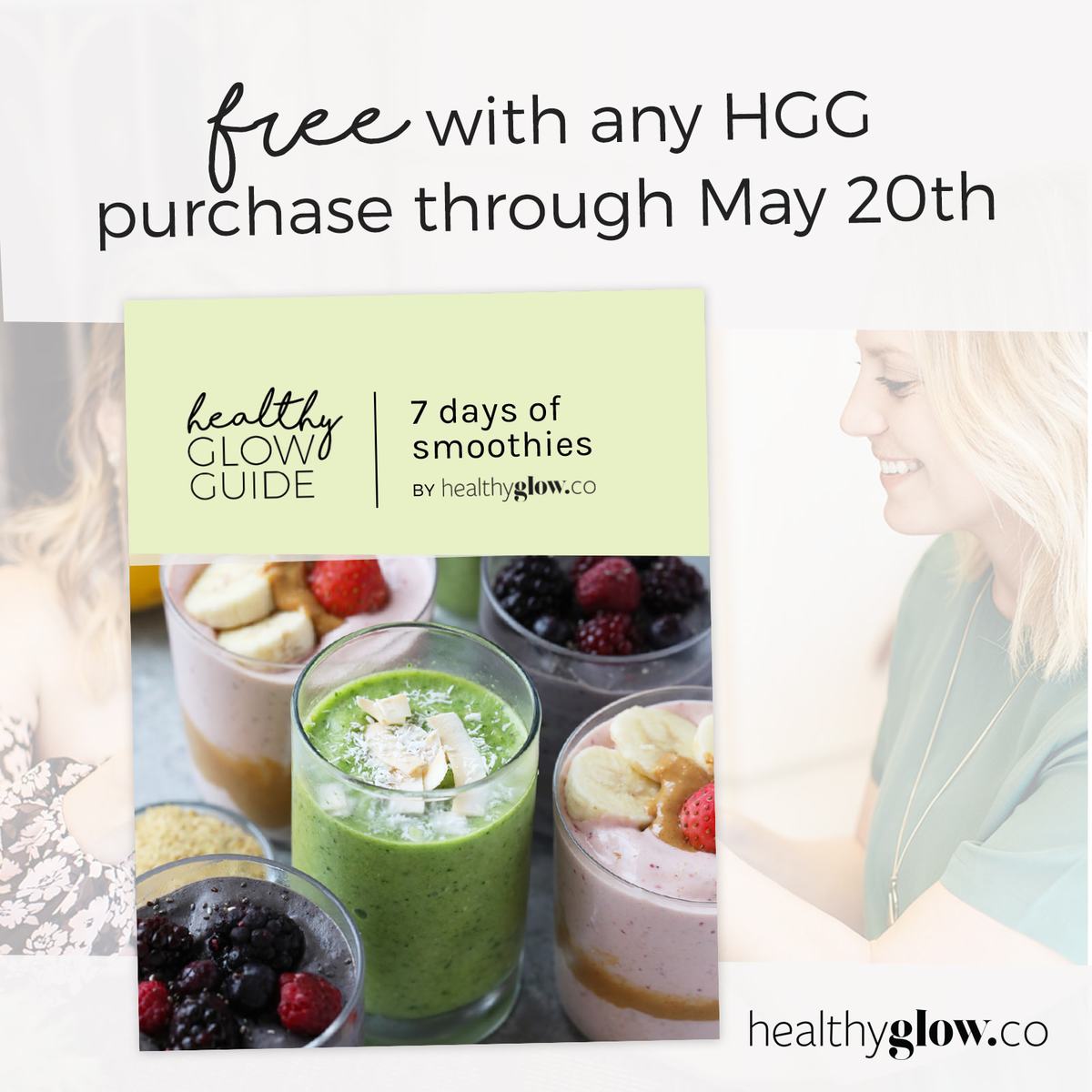 Note: If you order the guide during this pre-sale time, you will not receive your hard copy until the official launch date of May 21st.
That's not all! We've also decided it was time to break the original Healthy Glow Guide in half knowing that a lot of you want it for JUST the recipes or JUST the workouts. So, we took your feedback and that's exactly what we did. Didn't get in on the last round of the Healthy Glow Guide? We've created some fabulous bundles so you can choose exactly what you want and get some big savings in the process! Just head over to the shop to see how you can customize your Healthy Glow Guide experience using our meal plans and workouts.