Welcome to the Fit Foodie 2019 Holiday Gift Guide! Two of our favorite things around the holidays are gift-giving and good deals! Black Friday and Cyber Monday give us an opportunity to get great deals on things we love to give to the people we love!
Here are some of our go-to gifts along with some amazing items to keep an eye on during the biggest sale of the season!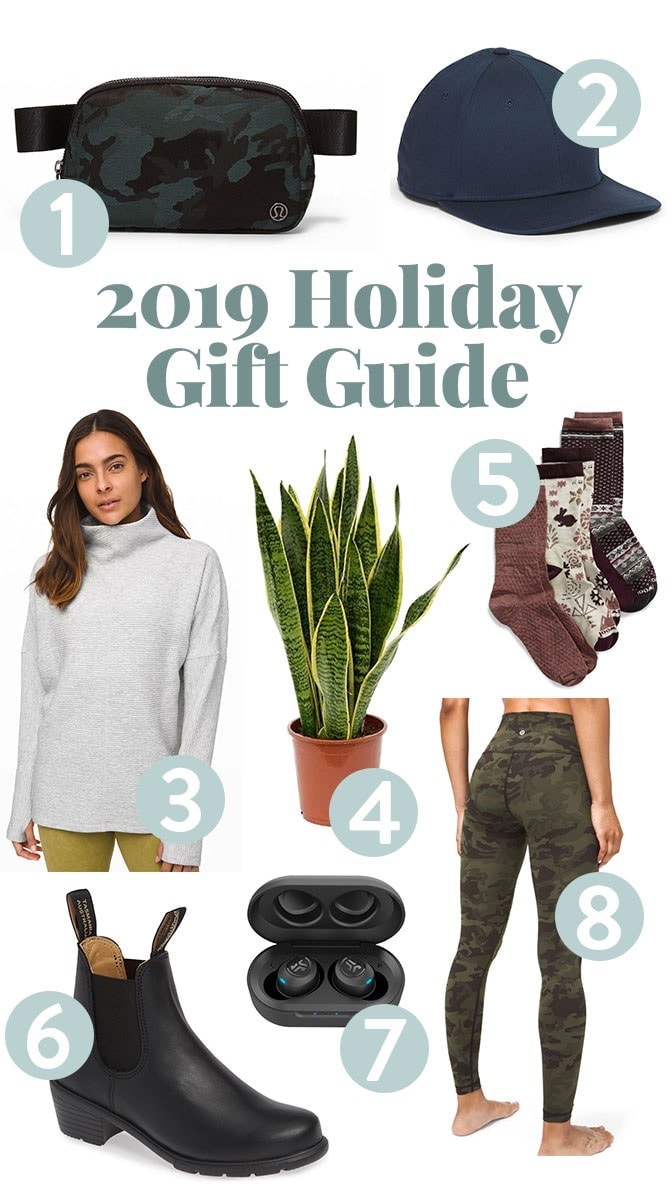 The Best Holiday Gifts
Great Gift Ideas
If you are you are a gift-giver around the holidays, we feel you. We love being intentional about the gifts we give people. Especially around the holidays. We are big on experience gifts or gifts that we know people will absolutely love.
Black Friday sales and Cyber Monday deals are a good excuse to get holiday shopping done early OR a great opportunity for you to get items you've had an eye on for a while at a great price!
Current Sales (As of Monday 11/25)
You have come to the right place for all of the best deals for Black Friday and Cyber Monday! Here are some of our go-to stores and the sales they are offering this season.
The Best Workout Clothes
When in doubt people love comfortable clothes or quality workout clothes! Get your bestie a pair of high waisted yoga pants or a big comfortable sweatshirt!

Must Wear NOW
All of our favorite brands have amazing Black Friday and Cyber Monday deals! Get yourself or your main squeeze a pair of Madewell jeans or an adorable pair of blundstone booties! You just can't go wrong!

Holiday Gifts for Boyfriends
We've got you covered from Dad to boyfriend. Dress your man up in some Lululemon ABC pants for the holiday season! Need a gift for Dad? You just can't go wrong with a super soft bath robe!

Kitchen Favorites
If your mom doesn't have an Instant Pot, it's time to introduce her to the world of pressure cooking! Quality kitchen staples make a great gift for anyone!

Bathroom Necessities
Who doesn't love a new bath towel set? Soft towels are always a great gift along with simple bathroom accessories! Here are some of our favorites!

All the Best Electronics
Treat yourself to a good pair of Bluetooth headphones! The number of amazing deals on electronics for Black Friday and Cyber Monday are through the roof! Why pay full price on a kindle or a Fitbit if you don't have to?!