Tis the season to eat hearty with 23 of our favorite healthy fall recipes! From flavorful soups to seasonal healthy dinner ideas, we've got all the fall recipe inspo for you!

Fall in Minnesota means that the temperatures start to drop into the 50's and 60's and the leaves change to beautiful bright colors. It also means that Instant Pots and Slow Cookers don't leave the countertop for the next 6 months. Hey, we're not mad about it!
Fall Seasonal Fruits/Veggies
At Fit Foodie Finds, we love cooking with in-season fruits and vegetables and our favorite season for cooking happens to be Fall! On FFF you'll find hearty midwestern dishes (think casseroles and slow cooker meals) made healthier without compromising flavor.
If you're wondering what types of fruits and vegetables we feature in our fall recipes, here's a quick list of what's in-season during this time of year!
pumpkin
apple
squash
sweet potatoes
pears
Brussels sprouts
cauliflower
broccoli
carrots
garlic
celery
Now, let's dive into some of the best of the best fall recipes on the Internet!
Fall Breakfast Recipes
We've got festive fall breakfast recipes galore on Fit Foodie Finds. We love using in-season fruit and fall flavors such as chai spice, pumpkin pie spice, and maple syrup to add flavor and flair.
Pumpkin pancakes made from whole wheat flour, pumpkin puree, maple syrup, and pumpkin pie spice. A stack of these healthy pumpkin pancakes is going to make your tummy happy! Check out more healthy pancake recipes HERE.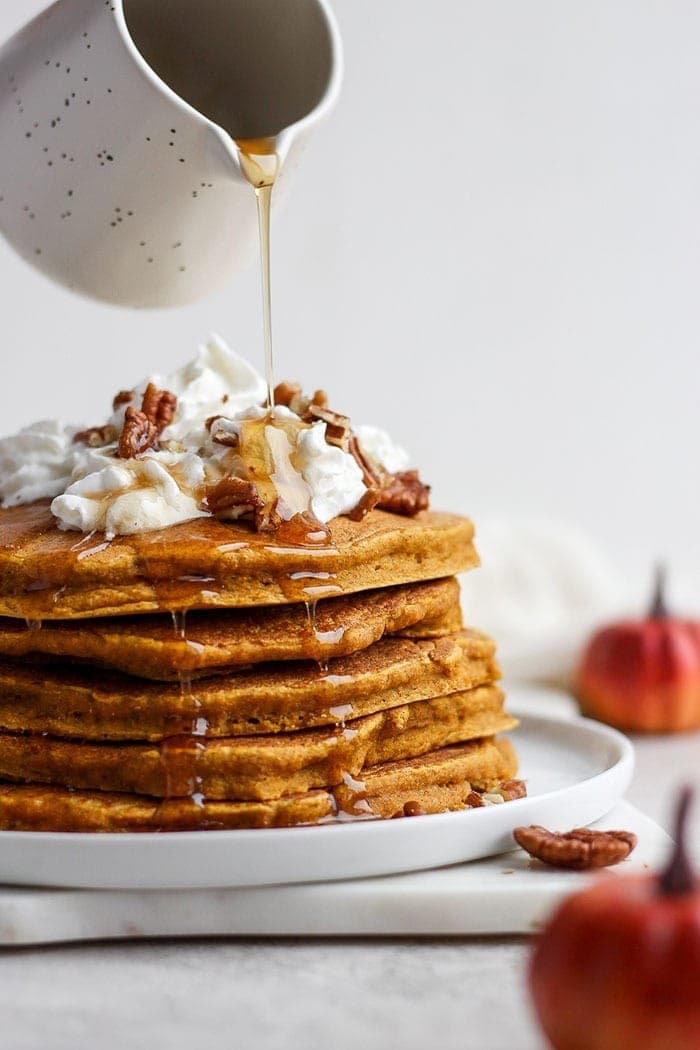 These Vegan Apple Cinnamon Overnight Oats will have you eating dessert for breakfast while getting a serving of whole grains and tons of protein at the same time. Want warm oats? Check out some of our favorite baked oatmeal recipes HERE.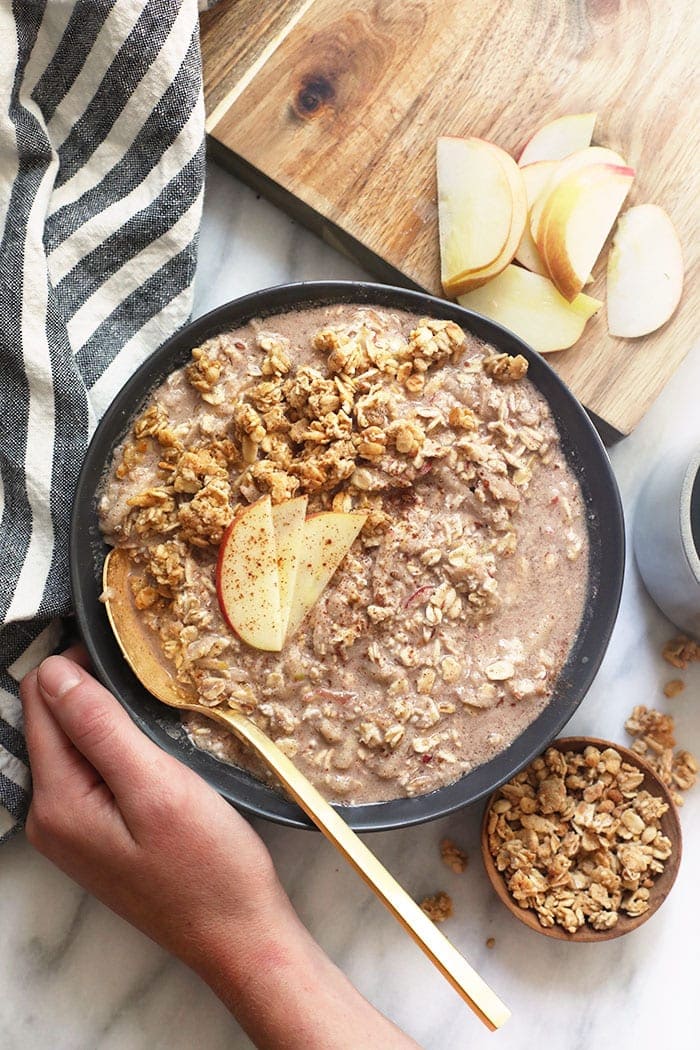 For breakfast, lunch, or dinner, this sweet potato hash protein bowl is packed with tons of veggies and protein. Start off by making a homemade sweet potato hash, then add in tons of other veggies and your favorite chicken sausage for a delicious protein bowl recipe.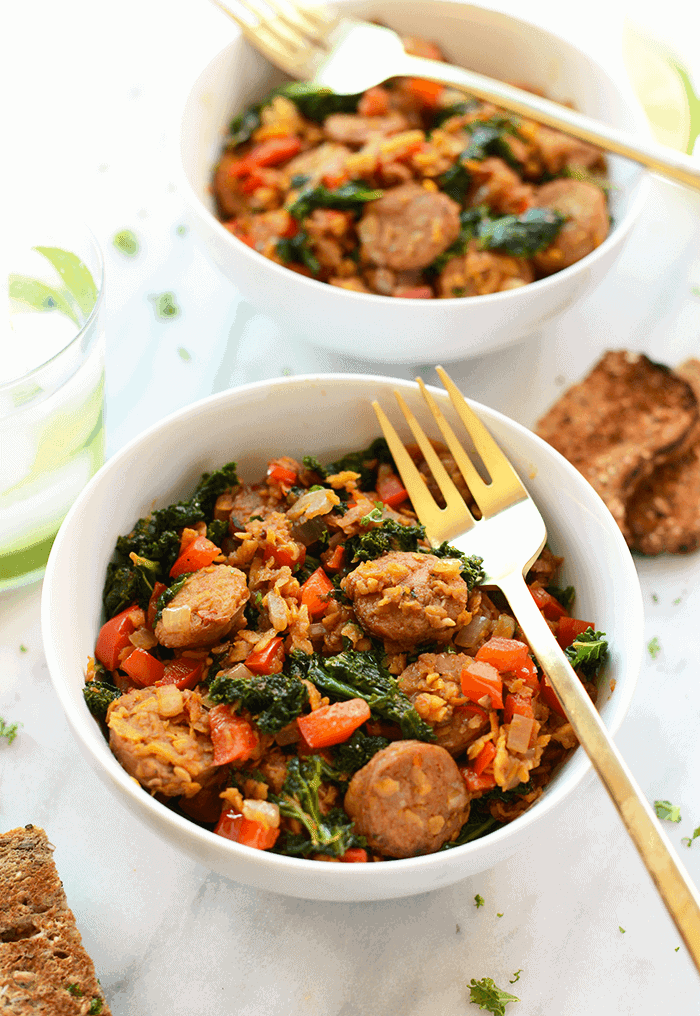 This Pumpkin Pie Slow Cooker Oatmeal is creamy as can be and full of flavor. It's made with steel cut oats, pumpkin puree, pumpkin spice, and a hint of maple.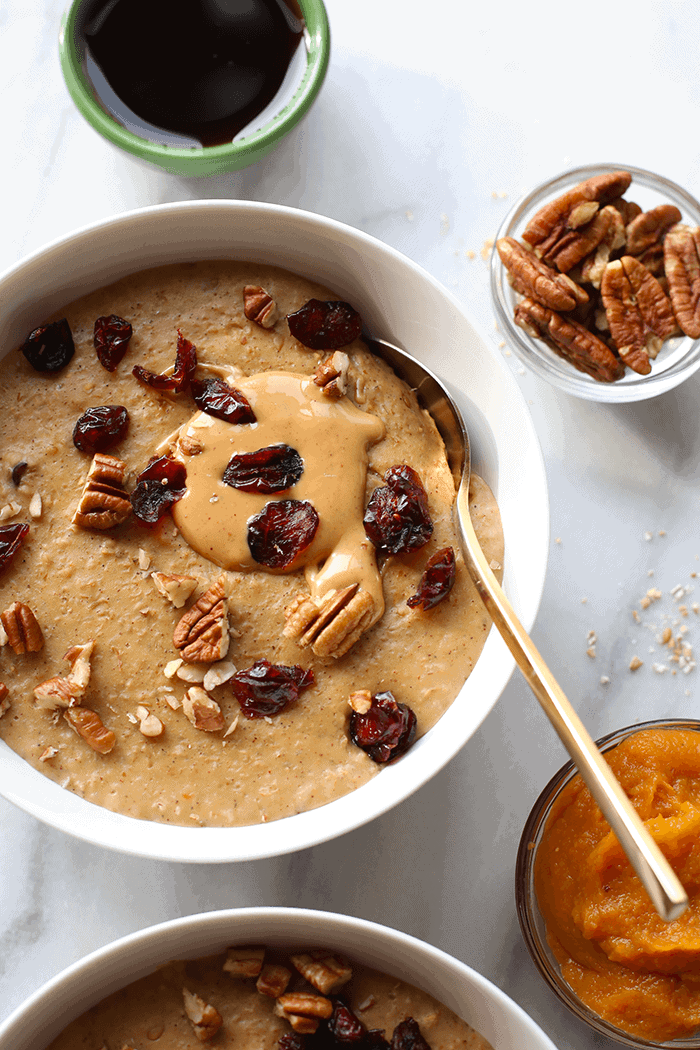 This healthy breakfast casserole is absolutely delicious! It is made with sweet potato hash browns, sweet peppers, and cheese.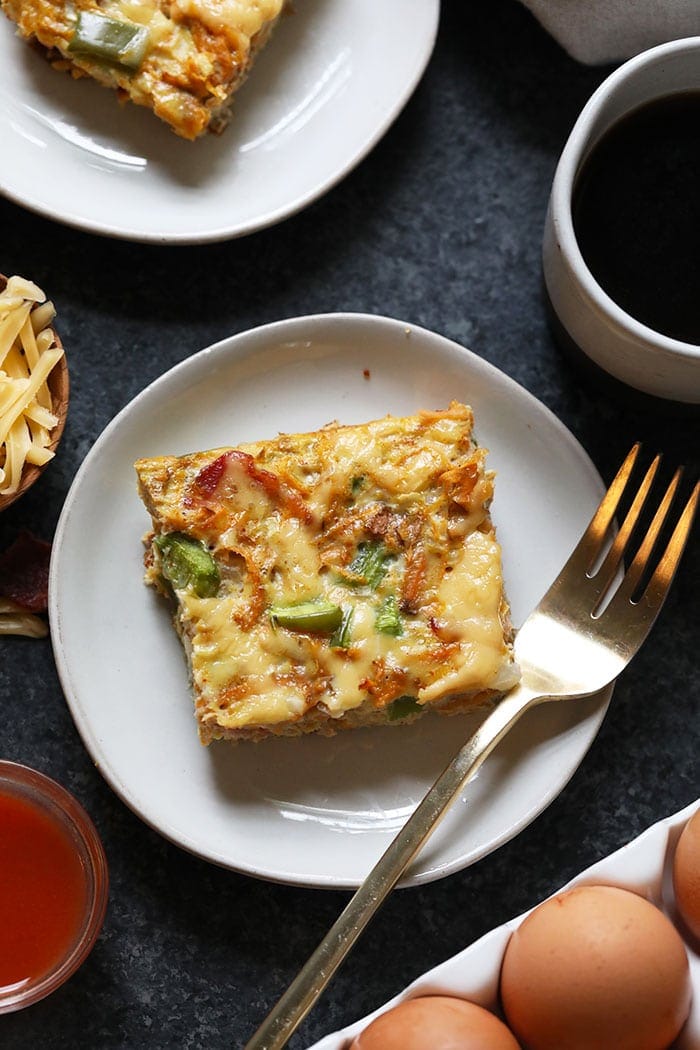 Fall Dinner Recipes
From hearty chicken meal prep recipes to the best healthy Instant Pot recipes, we love taking classic mid-western dishes and making them a little bit healthier without compromising flavor!
When in doubt, make a pork roast! This Instant Pot Pork Roast recipe has saved the day multiple times when I've been in a pinch. Throw a pork shoulder, carrots, and potatoes in the Instant Pot and you have a healthy homemade meal in only 90 minutes. Get more Instant Pot recipes HERE.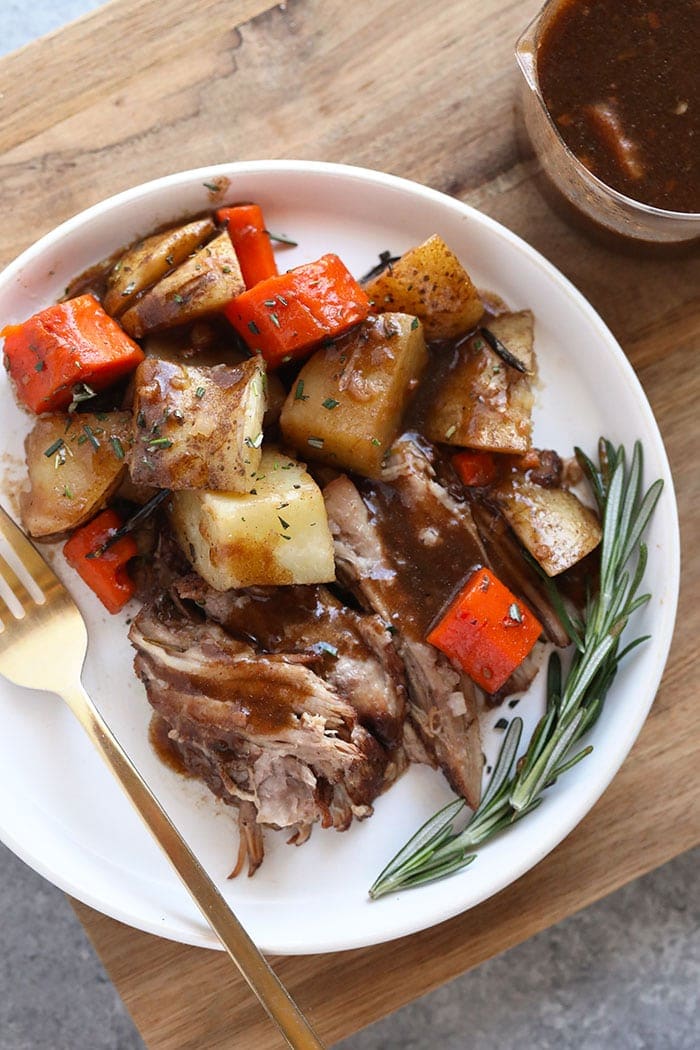 One of our favorites dinner sides is a baked potato in foil. Whether you're hoping to make a grilled baked potato in foil or oven-baked potatoes in foil, we'll teach you how to make a perfect baked potato every time! Check out our Roasted Red Potatoes Recipe for more potato inspo!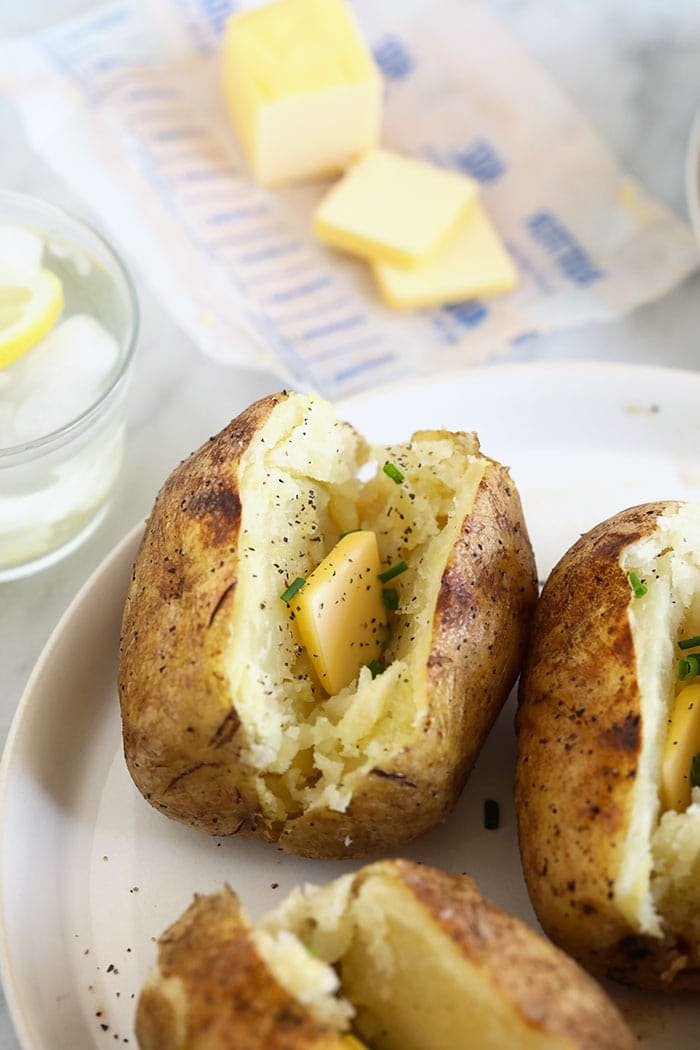 The best chili recipe you'll ever eat is right here! Our beef chili is made with ground beef, beans, diced tomatoes, and a homemade chili seasoning. Got leftover chili? Here's ways to use it!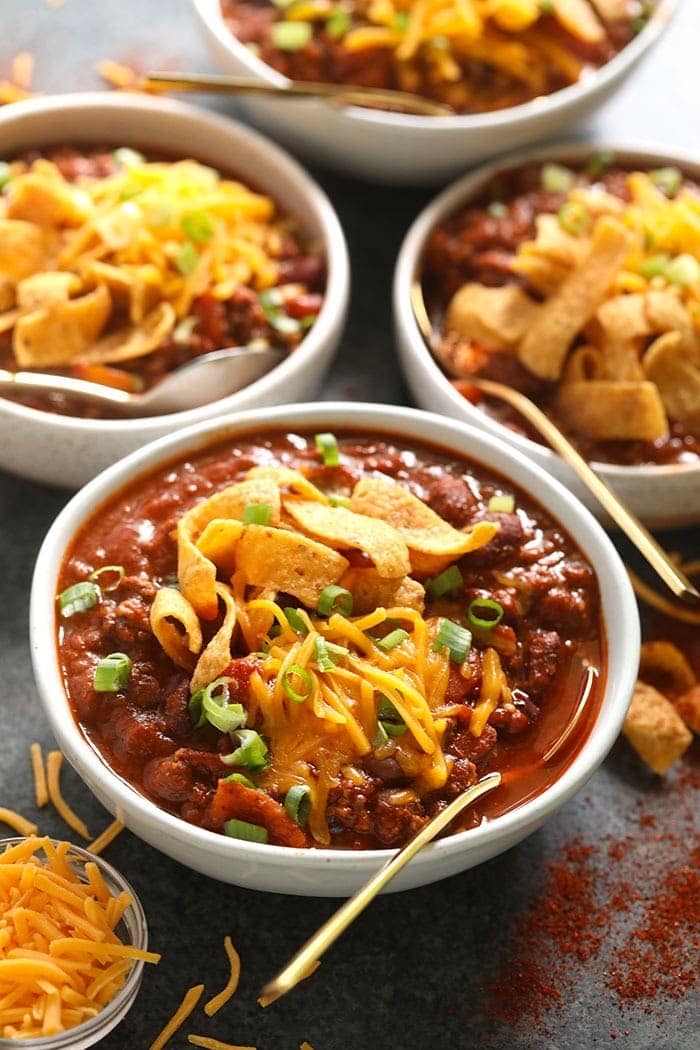 This Slow Cooker Chicken Enchilada Casserole will change your life! Throw everything in your slow cooker and in only 3 hours dinner is served.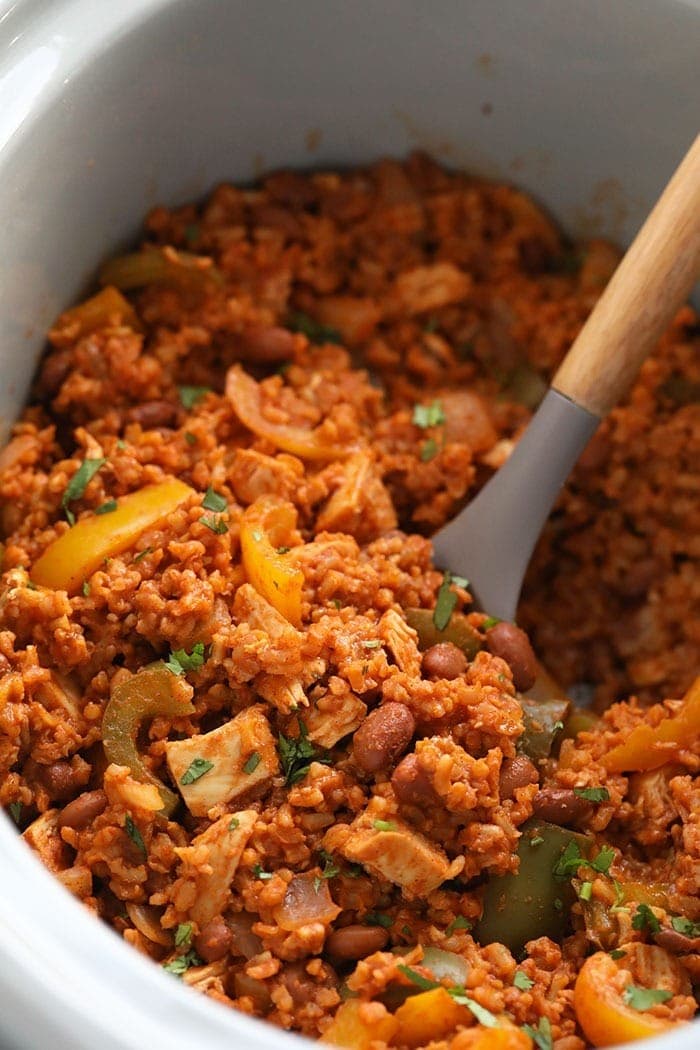 This Healthy BLT Pasta combines the flavors you love in a traditional BLT and tosses it all with fusilli noodles in a white wine balsamic reduction sauce made creamy with just the right amount of mayo.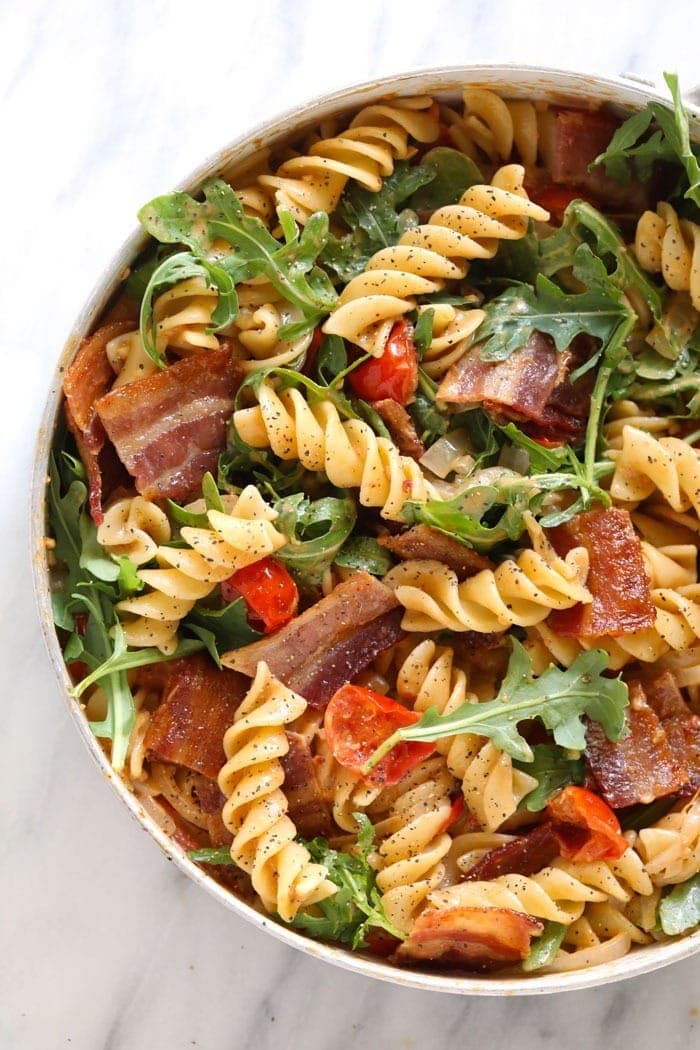 A chicken and rice casserole that's cheesy, filling, and HEALTHY! Our chicken, broccoli, and rice casserole is made without pre-made soup, it's so easy and even more delicious from scratch!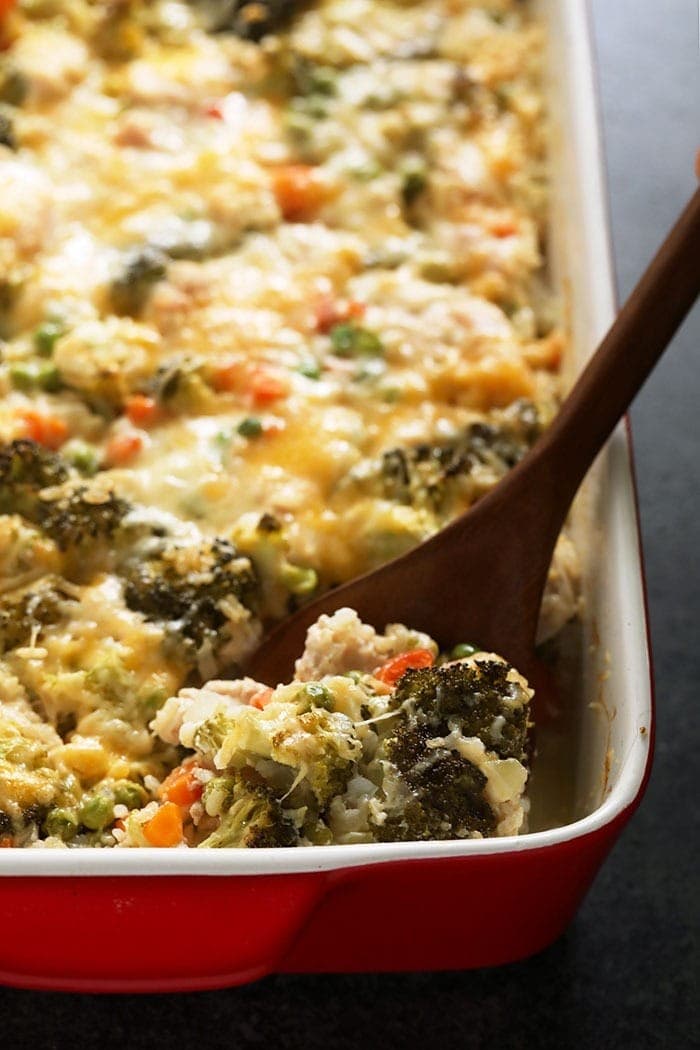 Is there anything better than a healthy and creamy pasta bake? This vegan pasta bake with white wine pasta sauce is a perfect combination of garlic, cashew cream sauce, and perfectly tender mushrooms. Get more vegan pasta recipes HERE.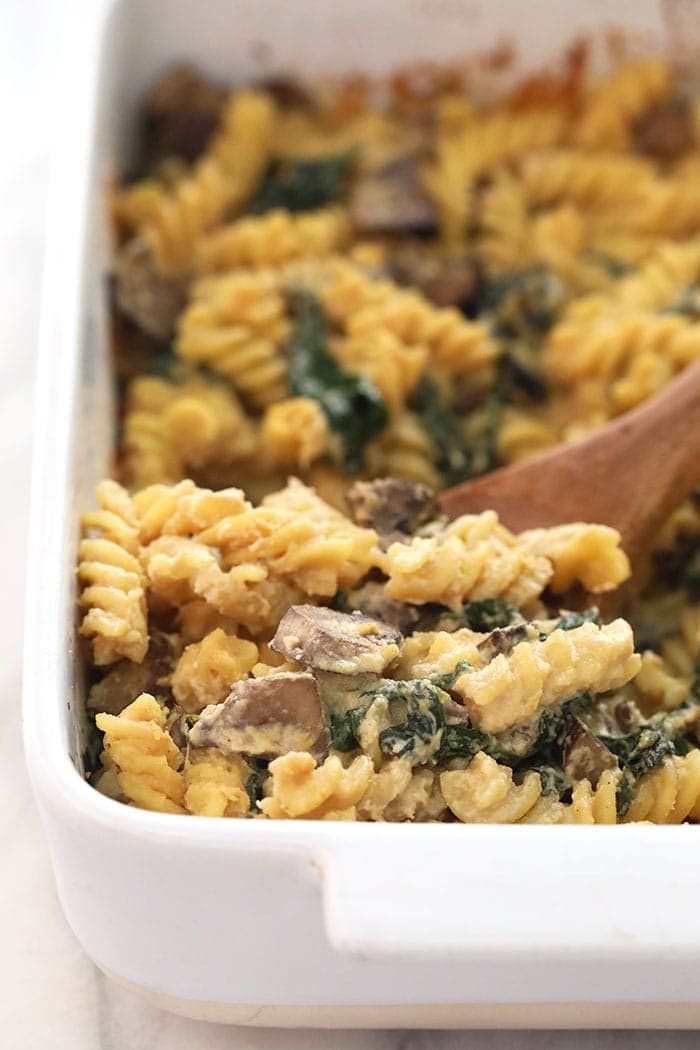 This Instant Pot sweet potato vegan curry is made in no time and with ingredients, you probably already have on hand! So grab your Instant Pot because you'll never want to make vegan curry any other way.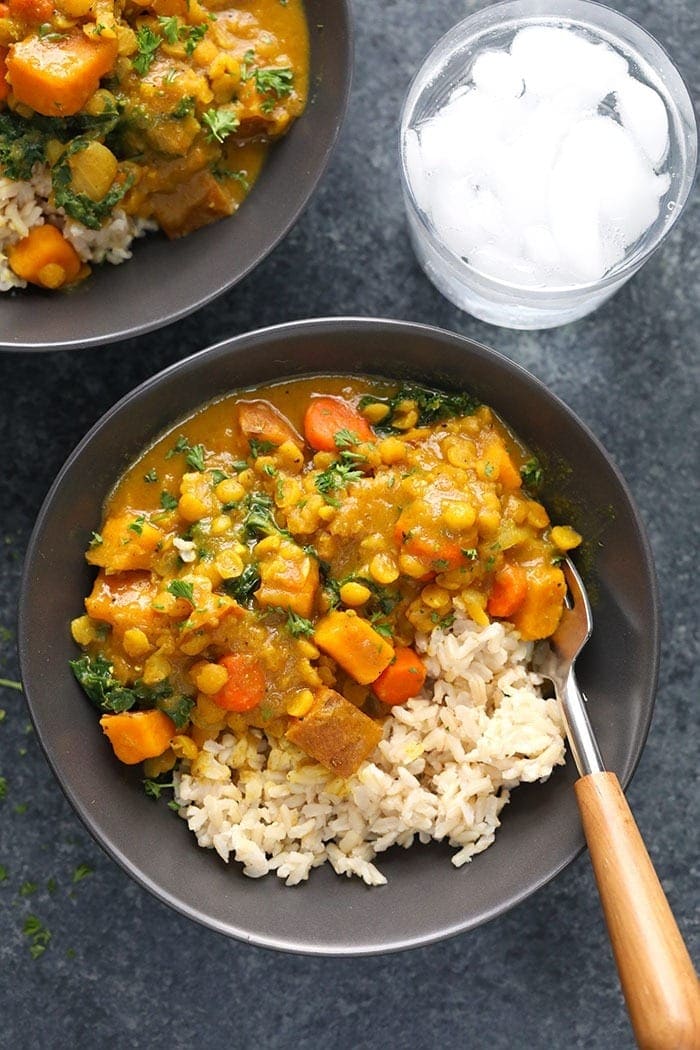 Fall Soup Recipes
Fall soup recipes has its own category, youbetcha! We're all about making hearty healthy soup recipes so you can eat it for your entire meal. We hope you love these ones!
Get out your stockpot because we've got an amazing healing one-pot golden curry chicken soup that is calling your name.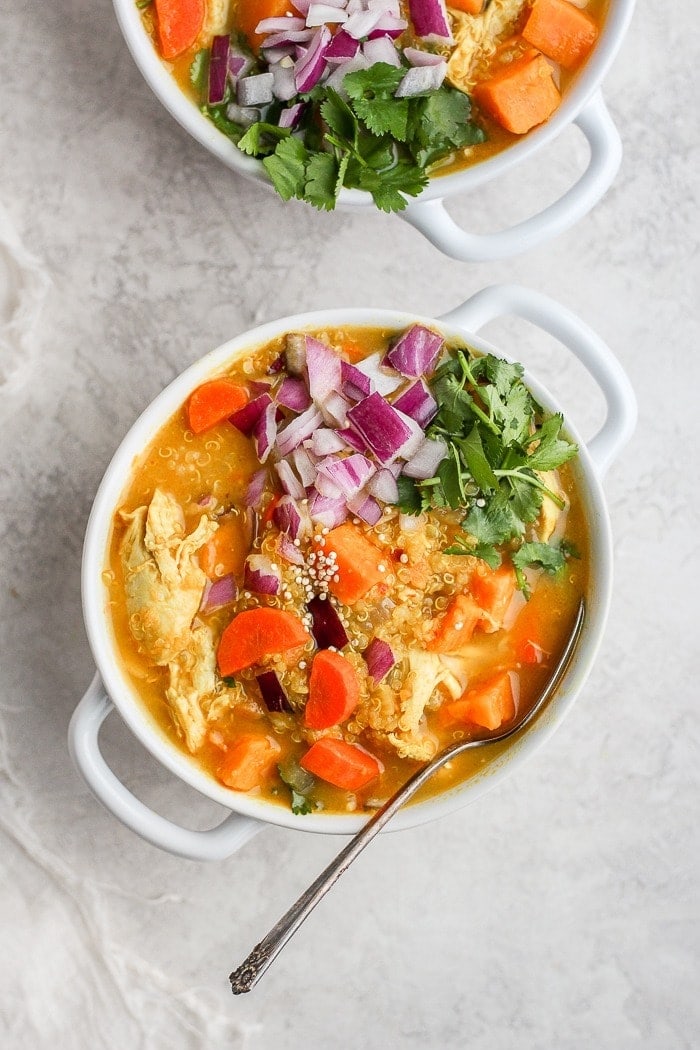 Creamy Chicken Noodle Soup is a healthy dinner idea that the whole family will love. It's packed with tons of protein and veggies and is creamy as can be! Try our classic Slow Cooker Chicken Noodle Soup HERE!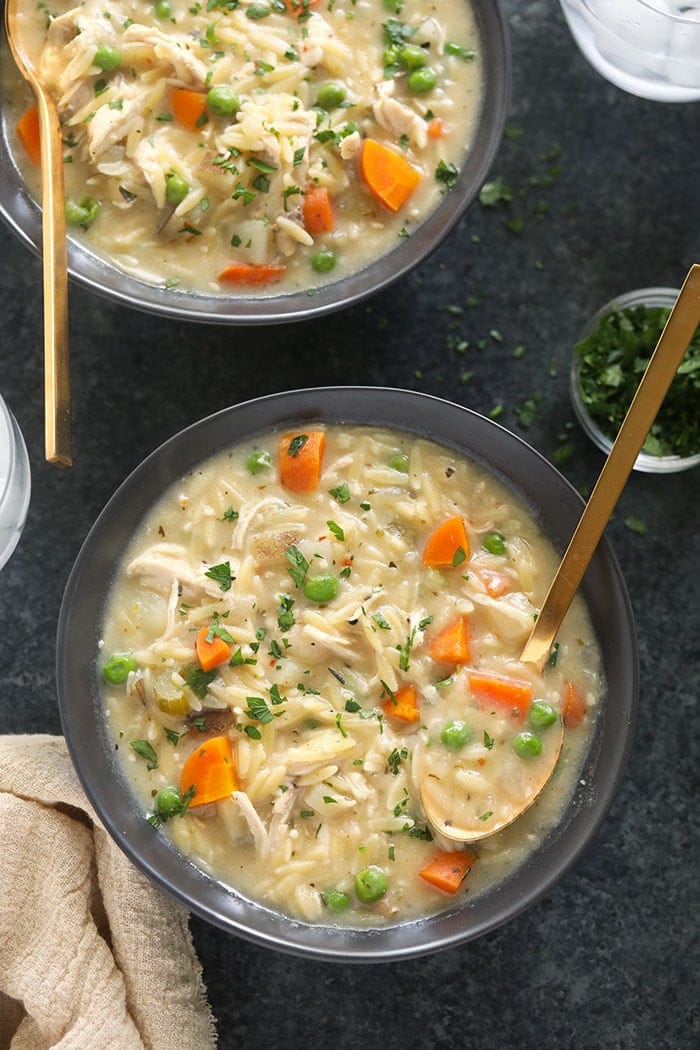 This Instant Pot Hamburger Soup recipe is a healthy weeknight meal that everyone will love! It is packed with protein, vegetables, and is ready in less than 5 minutes. Meal-prep this hamburger soup for lunch or dinner this week. You won't regret it!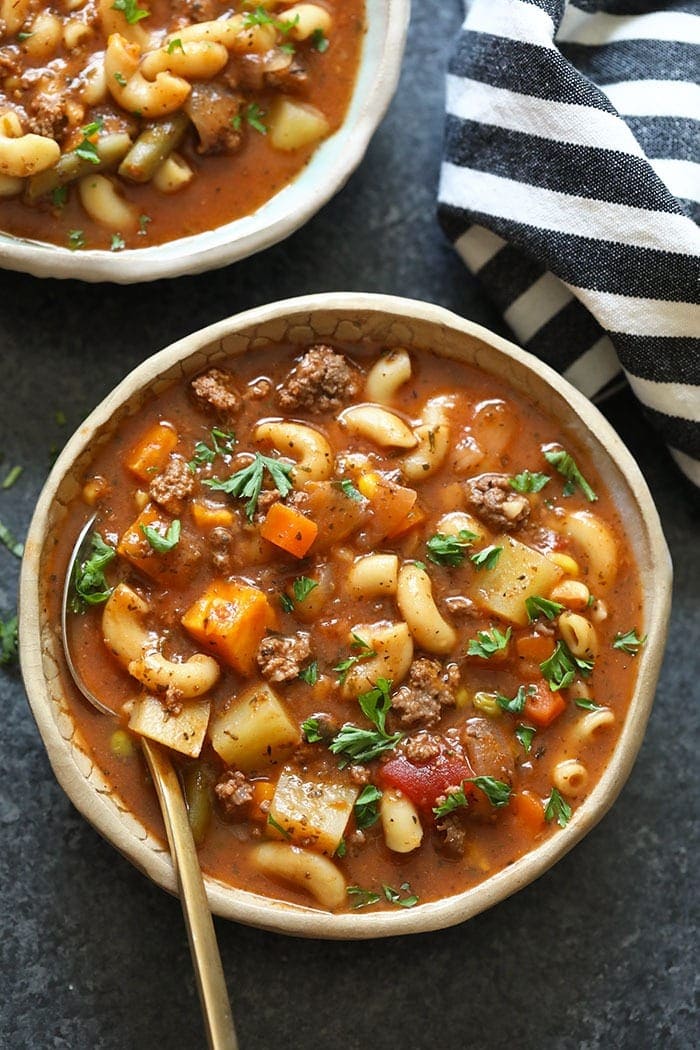 Chicken Tortilla Soup has never been easier OR HEALTHIER! Throw everything in your slow cooker and make our favorite crockpot tortilla soup with chicken and kale.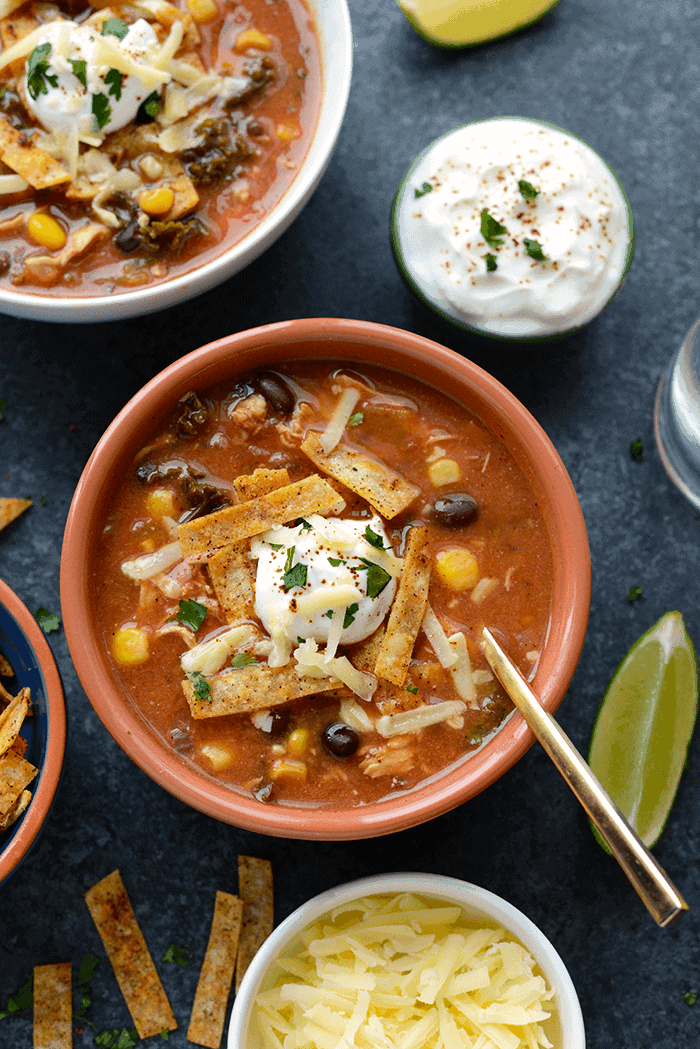 This 30-Minute Spicy Butternut Squash Soup is the perfect weeknight meal that the whole family will love! It is dairy-free, vegetarian, and absolutely delicious. Learn how to make Butternut Squash Puree in the Instant Pot!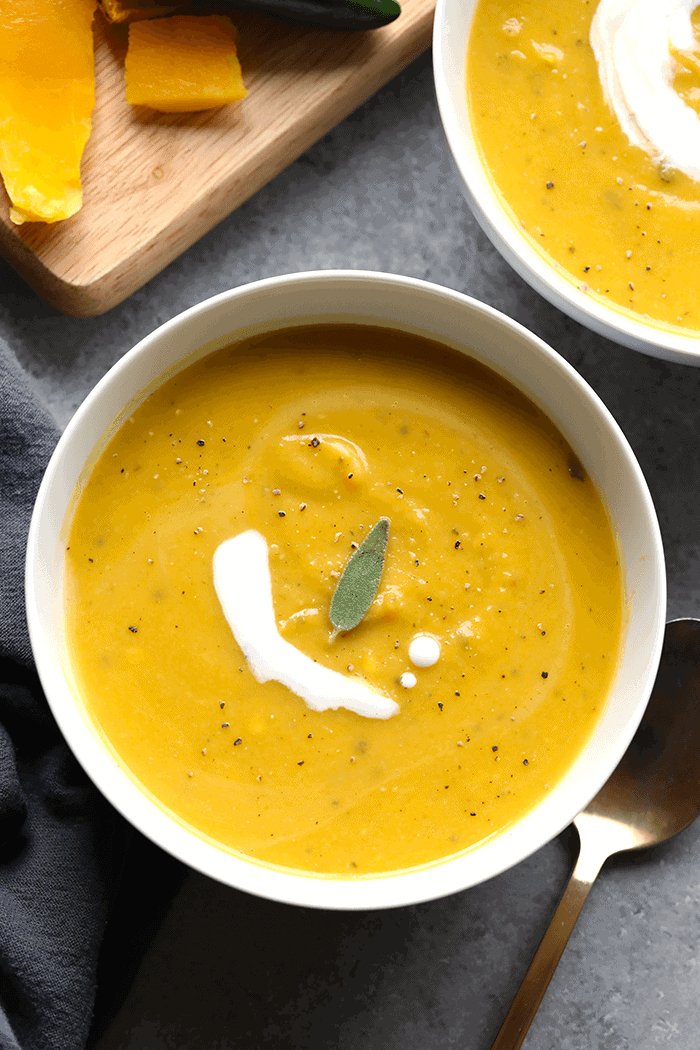 PS: Learn how to freeze soup HERE!
Fall Dessert Recipes
Our fall dessert recipes on Fit Foodie Finds are lightened up classic desserts that feature in-season flavors such as apple, and pumpkin. ENJOY!
This delicious apple crisp is made with all of your favorite fall ingredients and is ready in under an hour! Grab your favorite apple and make an apple crisp for the week! Get more apple desserts HERE.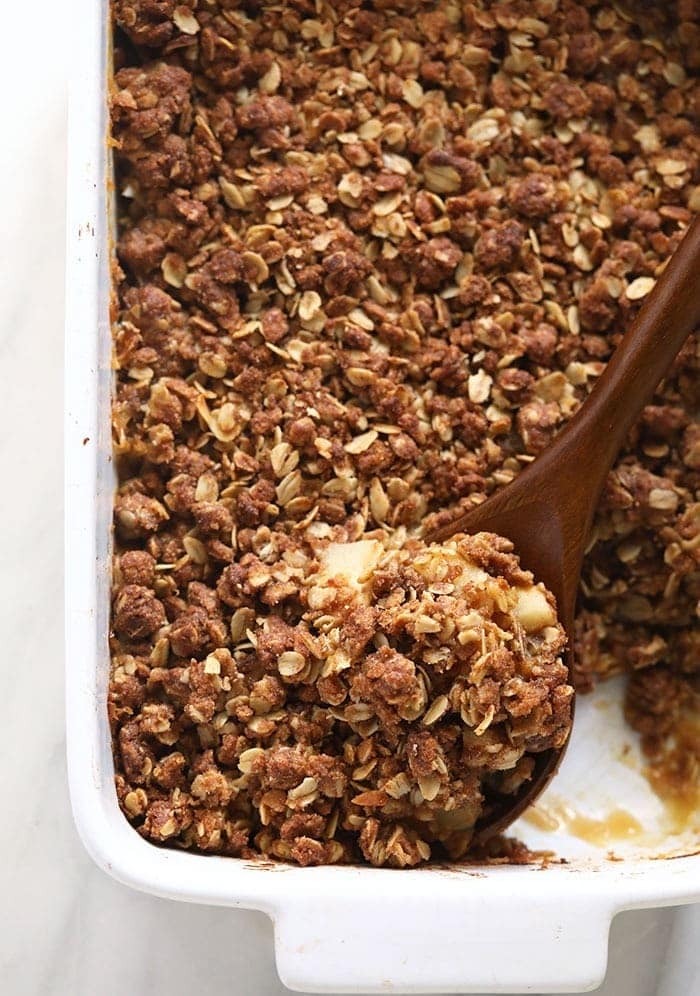 This apple cake recipe goes perfectly with a cup of coffee for breakfast or makes a great healthy dessert! Get out your chai spice, apples, and applesauce and you'll have a delicious healthy apple cake ready to eat all week long.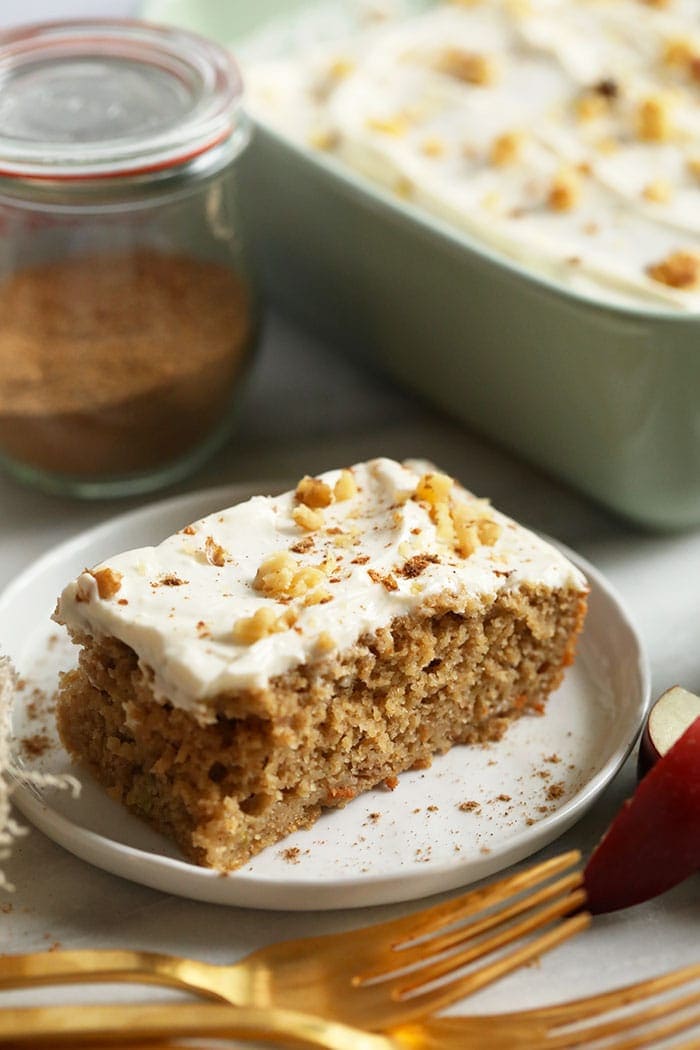 Flourless blondies so gooey you can't even tell they're healthy! Made with cashew butter, coconut flour, and dark chocolate chips, this is the only blondie recipe you'll ever want to make again.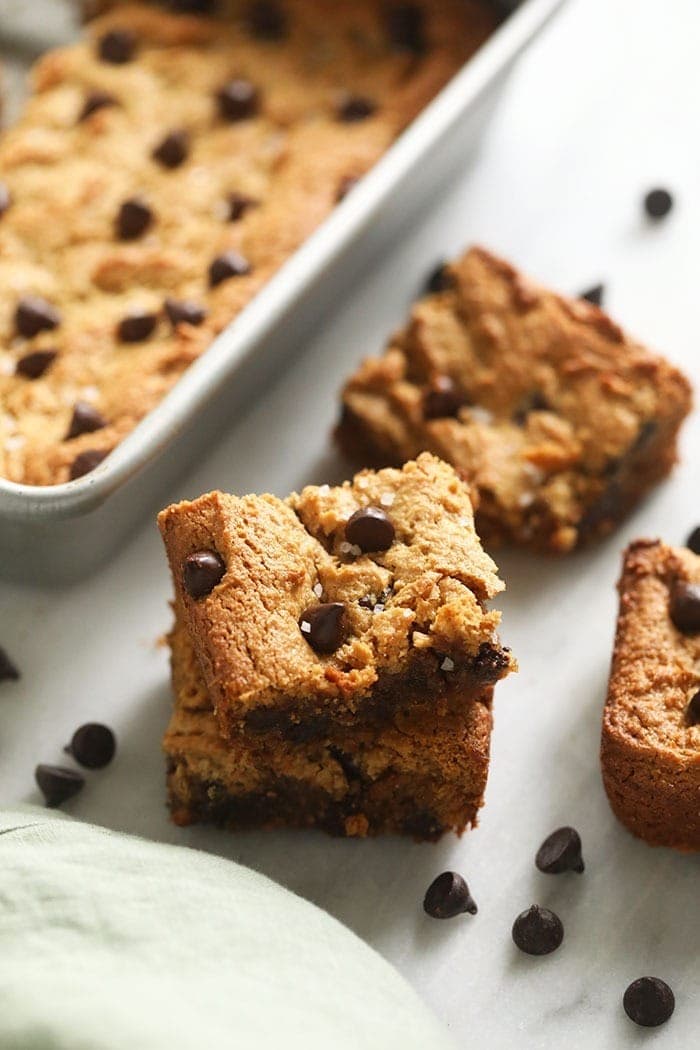 These pumpkin pie bars are the perfect healthy dessert for any fall occasion! The crust is made from almond flour, warm fall spices, and maple syrup.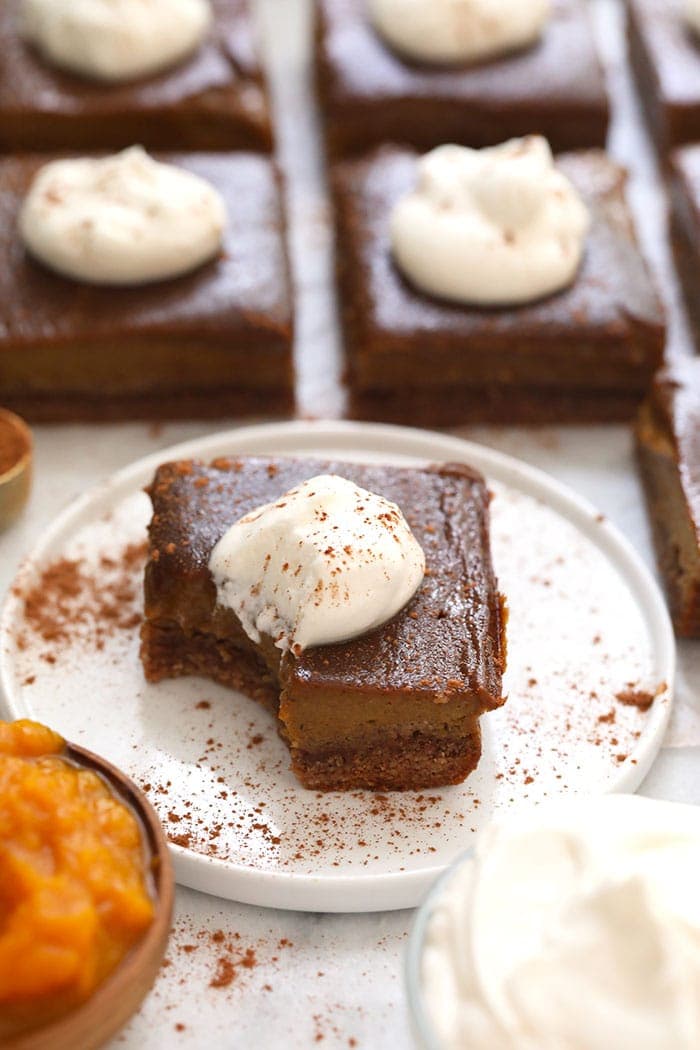 Looking for a flavorful fall vegan dessert recipe?! We've got you covered with this vegan fudge…pumpkin almond butter freezer fudge to be exact!