The best thing about summer cooking is the leftovers. It's when I can go in my fridge and realize that I have all the fixings for an amazing Chop Salad.
Chop Salads are so colorful and tasteful. There are so many flavors that I just don't want to stop eating :P
My favorite part of that salad was hands down the avocado. Perfectly ripe with the yummiest texture!
To make my chop salad I used 2 big handfuls of spring lettuce mix. On top I have feta cheese, grilled chicken, sliced avocado, grilled corn, sliced mini cucumbers, and a small handful of craisins (or dried cranberries). For dressing I used Newman's Own Lite Balsamic Vinaigrette.
Balsamic Vinaigrettes are definitely my go-to when it comes to dressing.
Just like avocados are my go-to for healthy fats :)
Last but not least, here is a little glimpse at my first time (attempting) to make cake pops. I do have to say it is a lot harder and tedious to make cake pops than you would think. They taste A LOT better than they look. Bakerella makes it look like a cinch.
Seriously crossing my fingers they turn out better for round 2. I need decrease the size and make sure the frosting is drippy enough (hardening frosting is no bueno).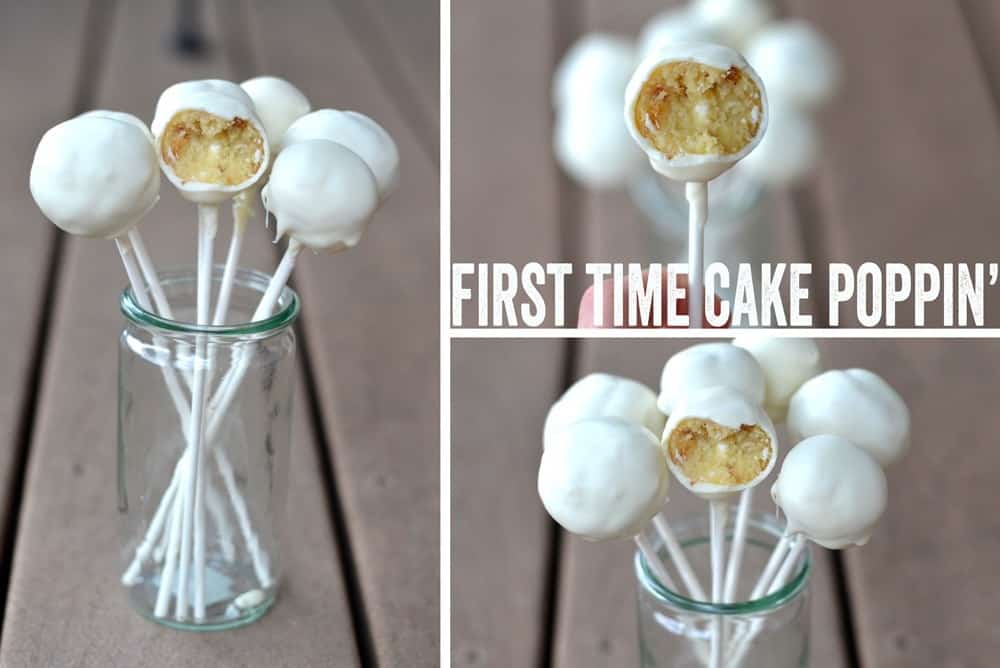 Linley and I are catering a grad part this week so we thought we would do a trial run when it came to the cake pop part since neither of us have ever made them. We are also making cupcakes, peanut butter balls, and pies. I am most excited about the cupcakes :) I am also excited about baking unhealthy food. Why? Because it always turns out better (baking wise). White flour rises better and frosting is pretty.
Cake pop suggestions/tips: Give em' to me!