On the lookout for some quick, whole food plant based recipes? You've come to the right place because we've rounded up 20 of the best vegan Instant Pot recipes on the internet. We're talking Instant Pot Steel Cut Oats, Vegan Instant Pot Chili, and Instant Pot Coconut Rice!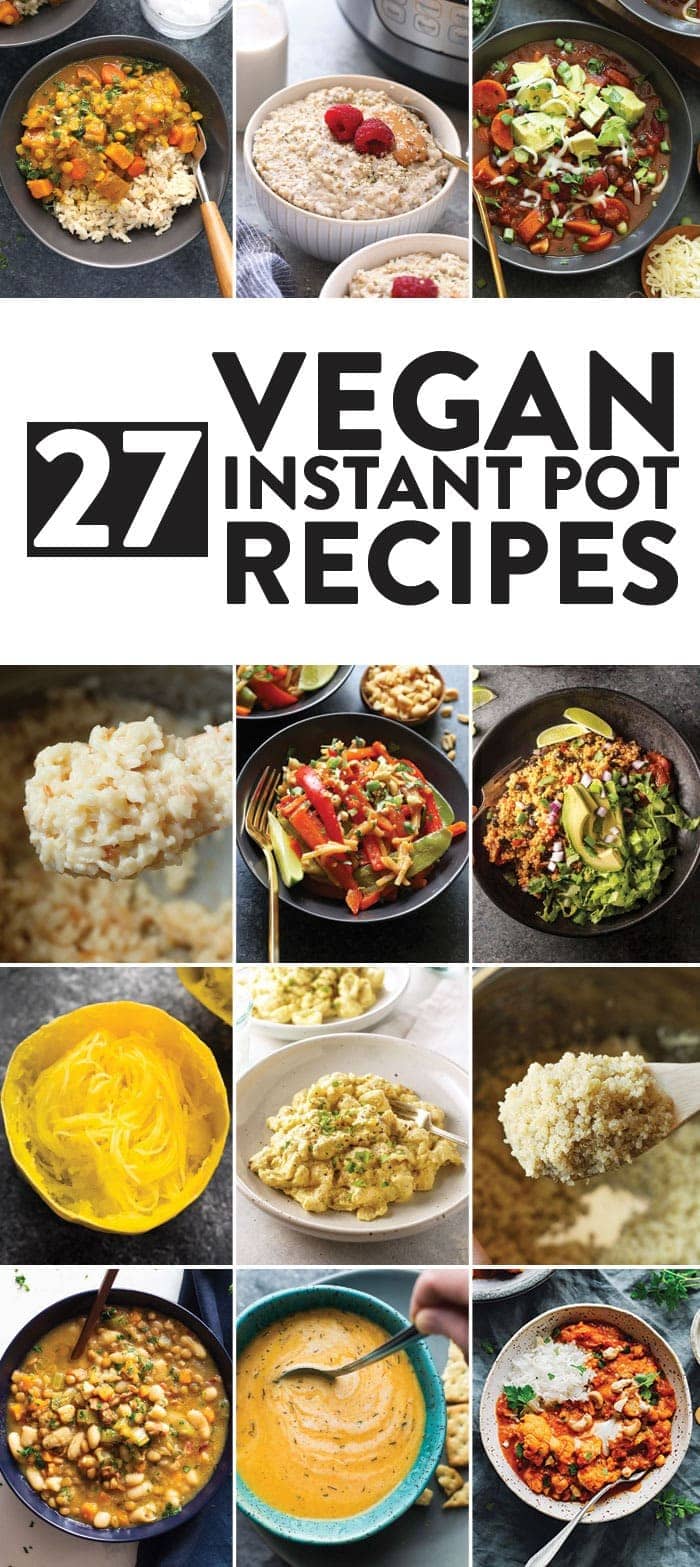 Dearest friends without an Instant Pot. I will spare you the thousands of reasons why I think you should get one and share a link to our Instant Pot review instead so you can read for yourself. If you're like, Lee, I get it I need to get an Instant Pot, but the price is too high…you're in for a treat! There is a verrrrry good chance it's going to be on sale this week for Black Friday. We love our 6 qt. Instant Pot (all 3 of us have one) and I highly recommend keeping a lookout for that exact one. You won't be disappointed!
Today I wanted to round up some of Fit Foodie's best vegan Instant Pot recipes. While I don't follow any certain diet, I do try and eat plant based as much as possible. This means upping my fruits, veggies, whole grains, and legumes to get my nutrients from…PLANTS! Coincidentally a lot of the Instant Pot recipes on FFF are vegan, so that's just great!
Vegan Instant Pot Main Meals
Whether you're looking for a quick and easy plant based dinner recipe or a meal prep vegan Instant Pot recipe, here are some delicious and healthy recipes I know you will love.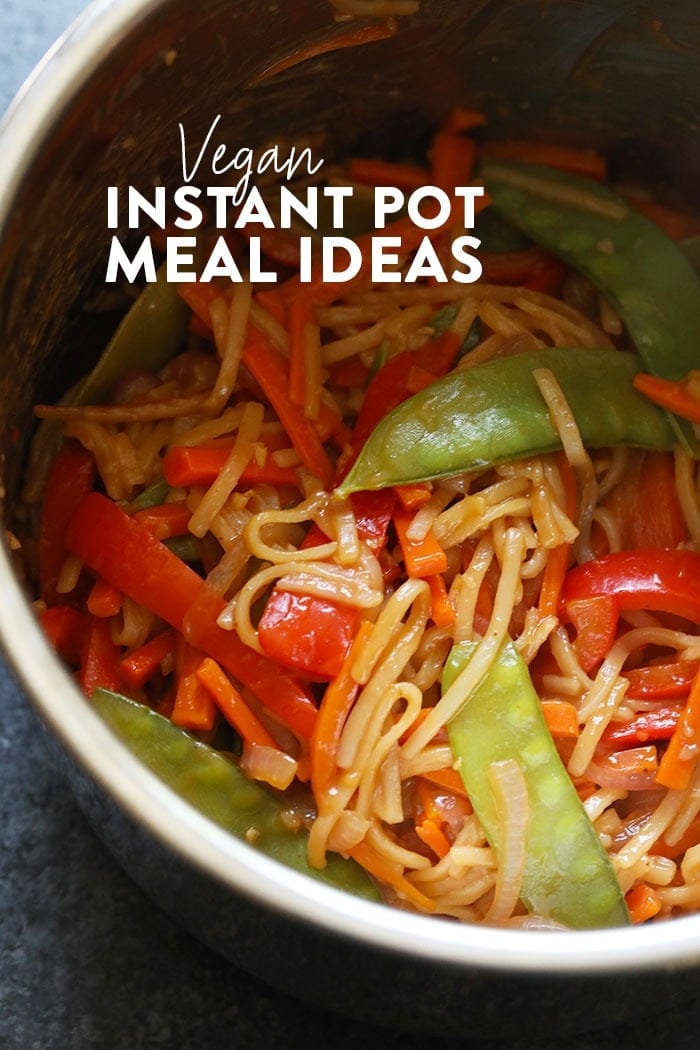 Plant Based Instant Pot Soup Recipes (chili too!)
There's nothing better than a warm bowl of soup made in less than 30 minutes! Check out some of the best vegan Instant Pot soup recipes from Fit Foodie Finds and other amazing food sites on the Internet!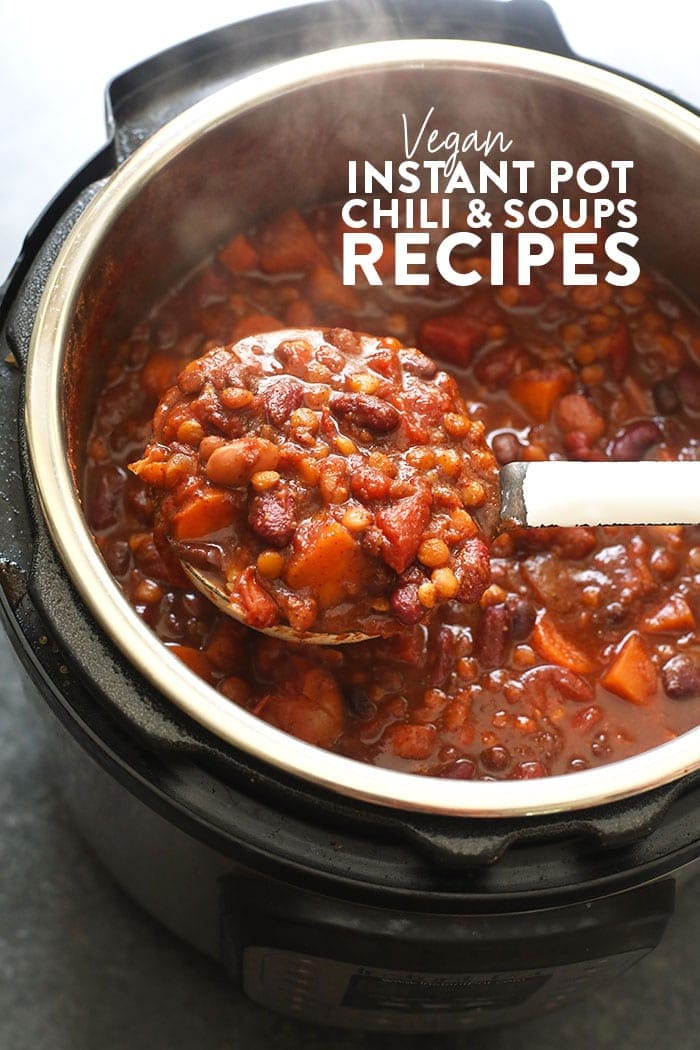 Vegan Instant Pot Side Dishes
From Instant Pot beans to Instant Pot coconut rice you can pretty much make any kind of plant based side in the Instant Pot. Check out some of my favorites below!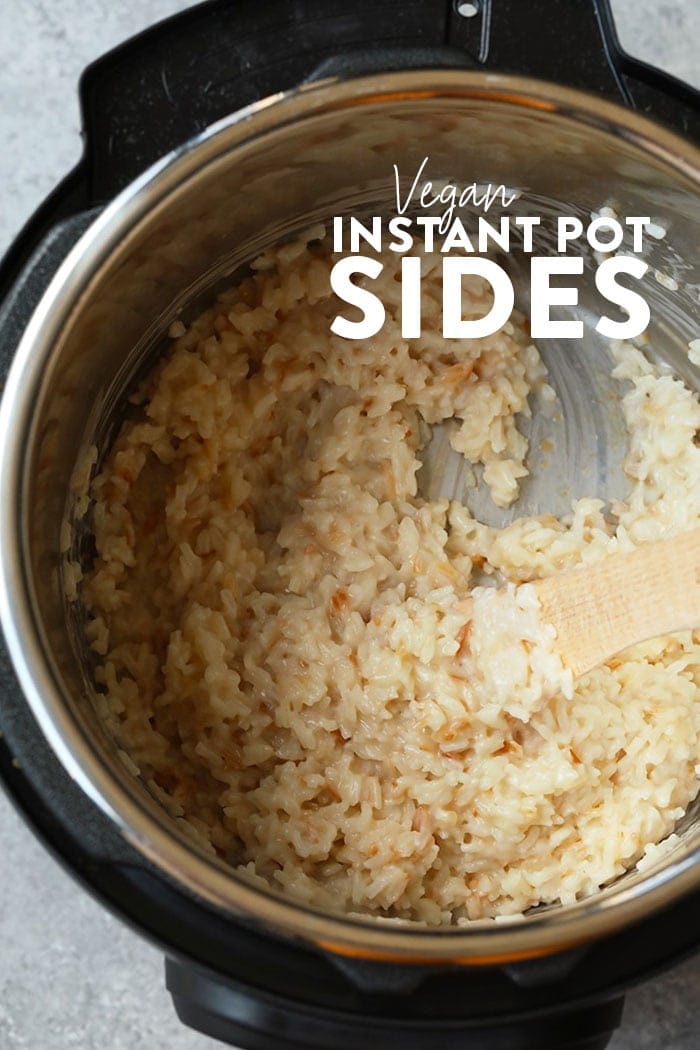 If you're looking for more Instant Pot recipes…check out some other resources below!
Instant Pot Resources