30 minute meals are the best. What usually happens, is that I come home from yoga or from running errands and I am absolutely famished. My first instinct is to grab a peanut butter ball or 2 or even a handful of granola and EAT, spoiling my dinner. No bueno.
This 30 minute meal is easy to make, vegetarian (minus the shrimpies), and flavorful!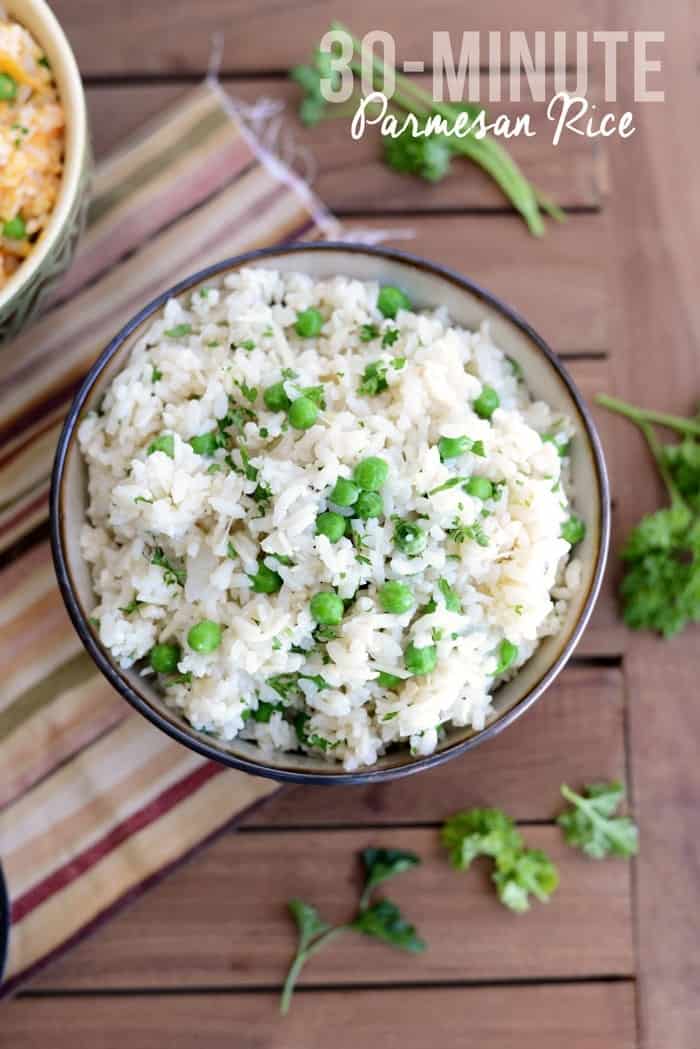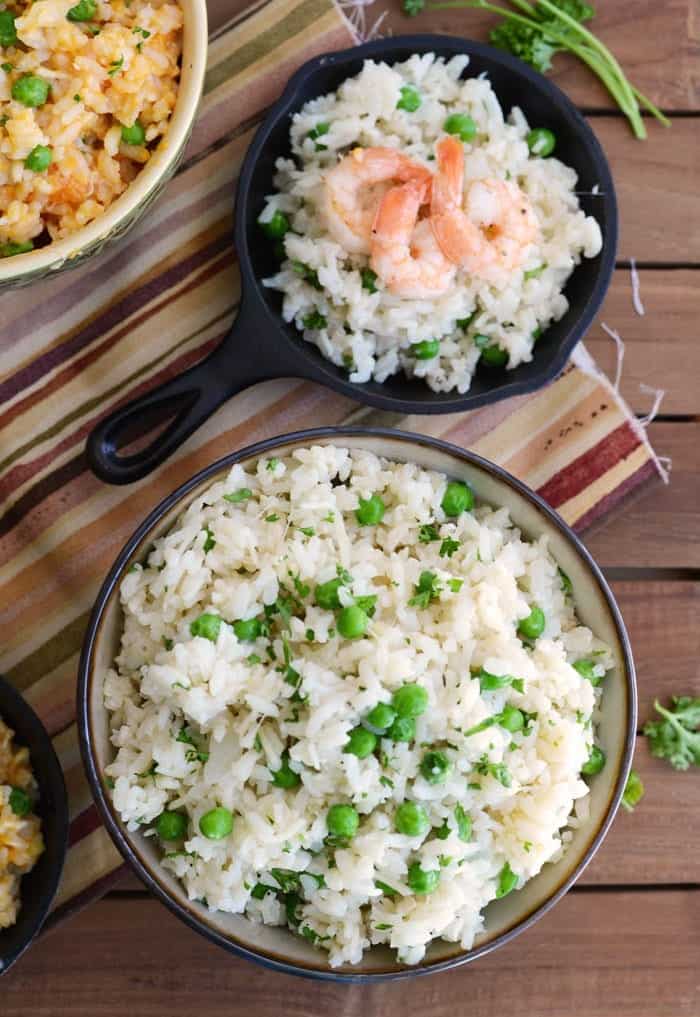 With half the rice, I added a twist. Some mashed sweet potato to give it a spike of sweetness and a pretty orange color!
Side note- My mom told me that when I was a baby, frozen peas were one of my favorite foods! It's been a while since I've had peas and I just bought 2 more huge bags of them because they really are a yummy snack!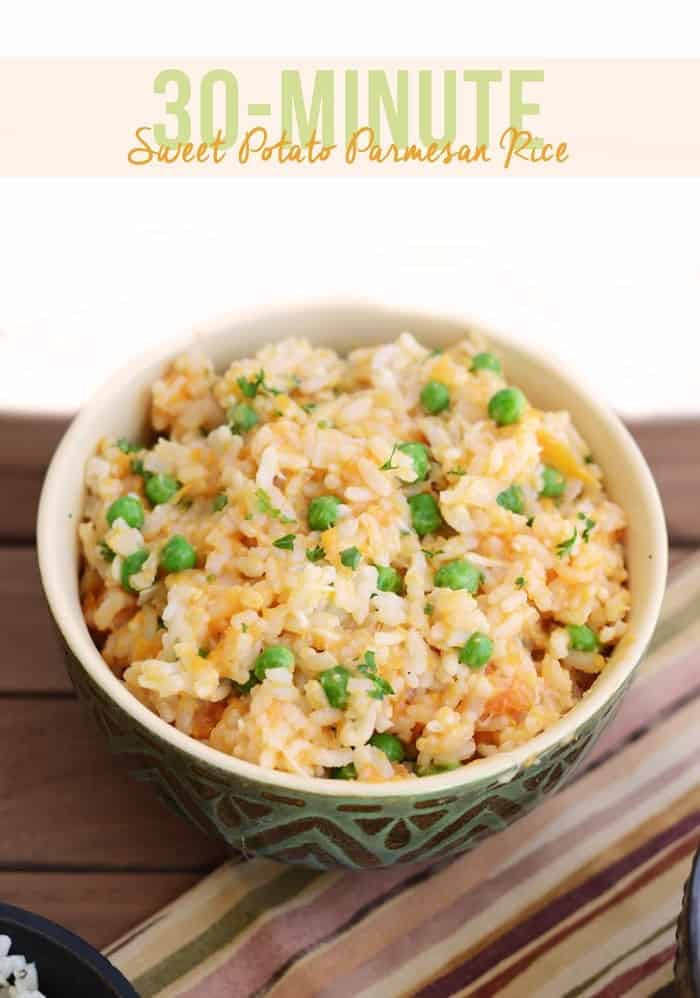 The pureed sweet potato definitely adds great flavor and texture.
With this particular dinner, I sautéed some shrimpies in garlic and EVOO. They paired perfectly with the rice.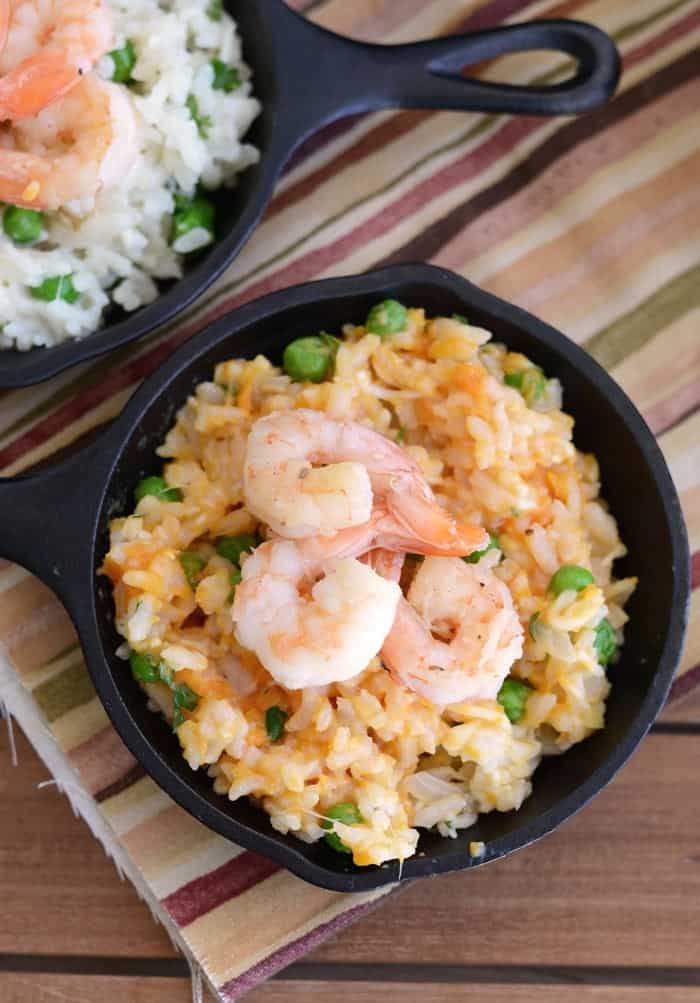 Leftovers of this stuff was almost better than the real thing!
Recipe
30 Minute Parmesan Rice- 2 ways!
Ingredients
-1/4 large onion, finely diced
-2 tsp EVOO
-2 tsp minced garlic
-2 cups white or brown rice
-1/2 cup frozen peas
-4 cups chicken or vegetable broth
-1 cup parmesan cheese
-salt/pepper to taste
-2 tablespoons fresh parsley, minced
-OPTIONAL 2: 1 pureed sweet potato
Instructions
In a large sauce pan, heat about 2 teaspoons of minced garlic in 2 teaspoons EVOO over medium/high heat. Then, add in finely diced onions and sautee for a few minutes until they are translucent.
Add in 2 cups of rice and 4 cups of broth. Bring to a boil then reduce heat to low and cover for about 15ish minutes (or longer for brown rice), or until most of the liquid is absorbed. Add in frozen peas, parmesan cheese, fresh parsley, and salt and pepper (to taste). Stir and finish cooking until all liquid is absorbed.
At this point, you have the option to add in 1 cup of pureed sweet potatoes or serve as is!
Nutrition
Serving Size:

~1 cup cooked rice
Similar
Lake Texoma 2014
Blake and I got home yesterday after 6 days in Texas. We stayed north of Dallas in a cabin on Lake Texoma. It was really nice to spend time with his family and be away from life for a few days. We at lots of fried fish, fished, hiked, shopped, sat around a campfire, and WORE SHORTS.
Lake Texoma in general is the lowest it's been since the 60's. It was really cool to explore the habitat of the shoreline with Blake's little sisters…who know SO MUCH about science. I'm starting to think I should go back to elementary school.
The weather was nice. It was super windy the first couple of days, but we did get 2 days out of the 6 hitting almost 80 degrees! I ran twice and took the rest of the days off from organized workouts because we did lots of hiking. It was also nice to give my body a break from physical activity. Here are a few photos from the week!