IT'S HERE!
Never in my life did I think I would be able to call myself an author, but today, it's happening. It's really really happening!
34 Healthy Single-Serve Desserts is LIVE. ON-SALE. 100% AVAILABLE FOR PURCHASE!

I've pretty much eaten dessert for breakfast, lunch, and dinner for the past 8 weeks- but I have no guilt, because all 34 of these desserts are made with whole ingredients, lots of love, and damn good flavor!
I think my favorite part of this whole process was the recipe testing. Smaller portioned desserts need to be scaled down, so finding the correct ratios of ingredients isn't always the easiest thing to do. I also loved the brainstorming part of the book. I remember writing down hundreds of desserts on a sheet of paper…pretty much anything that came to my head. It was tough to widdle things down to just 34!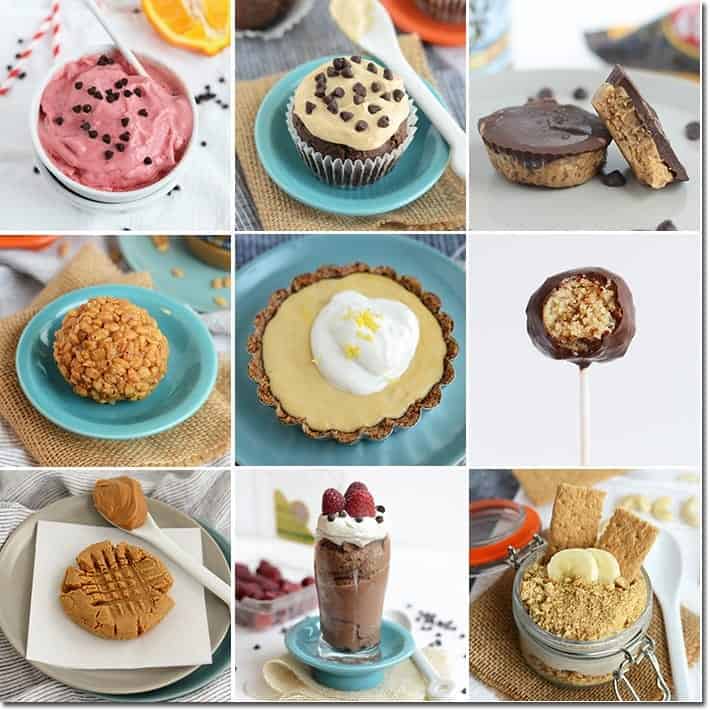 I've already done an entire run down of what's inside the book, which can be find HERE, so I won't overwhelm you will the the same info. I did however want to take a moment to thank all of you. If you were in the same room as me, I'd give you a giant kiss on the cheek just for being you. You may not know this, but I am able to do what I love every single day because of your readership and support. I am able to call myself an entrepreneur, a blogger, a photographer, and now an AUTHOR… because of you.
So from the bottom of my heart. THANK YOU. Your words of encouragement, comments, tweets, instagrams, and facebook messages bring so much light and love to my day. You mean so much to me and don't you forget that!