We're sharing 37 easy potluck dishes for you to choose from >> think 10 ingredients or less, slow cooker & casserole kind of easy!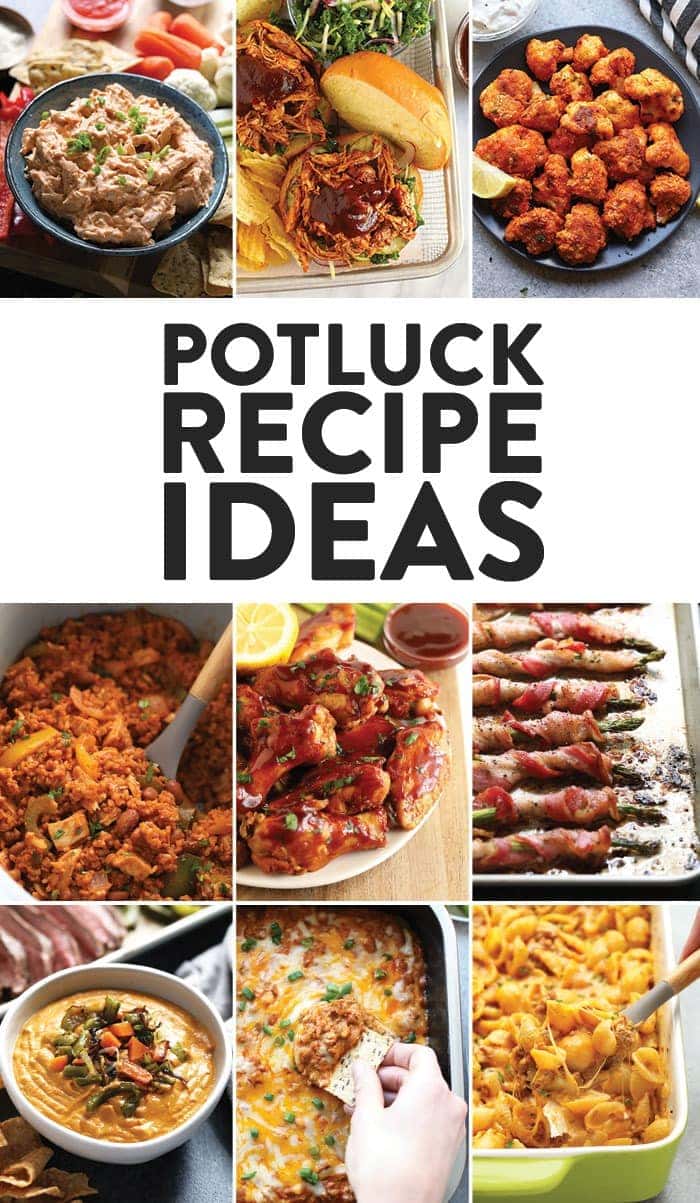 It's potluck season and we're giving you all of the potluck inspo you need to bring a killer dish to your next gathering!
What is a potluck?
A potluck is a type of party or meal eaten with a group of people where every person brings a dish to share.
Typically potlucks happen at work gatherings or over the holidays and can sometimes have a certain theme such as holiday, Mexican, etc.
What should I bring to a potluck?
While you could totally spend hours making the perfect dish for your next party, we're all about quick and easy! What is something you can prep the night before or even throw into a casserole dish and bake all at once?
Our biggest potluck recipe tip is to make something that you know most people are going to love. Think classic recipes like buffalo chicken dip or turkey chili. Choose something that isn't overly spicy, made with too many ingredients, or complicated to make! Our go-to recipes include the following:
Top 5 Potluck Ideas
We've got dozens of amazing recipe ideas on Fit Foodie Finds that are great for sharing, so we thought we'd pluck out our 5 personal favs to make choosing a bit easier for you!
This crockpot buffalo chicken dip is a little bit spicy, creamy, and delicious! This dip is made in the slow cooker and a cinch to prepare.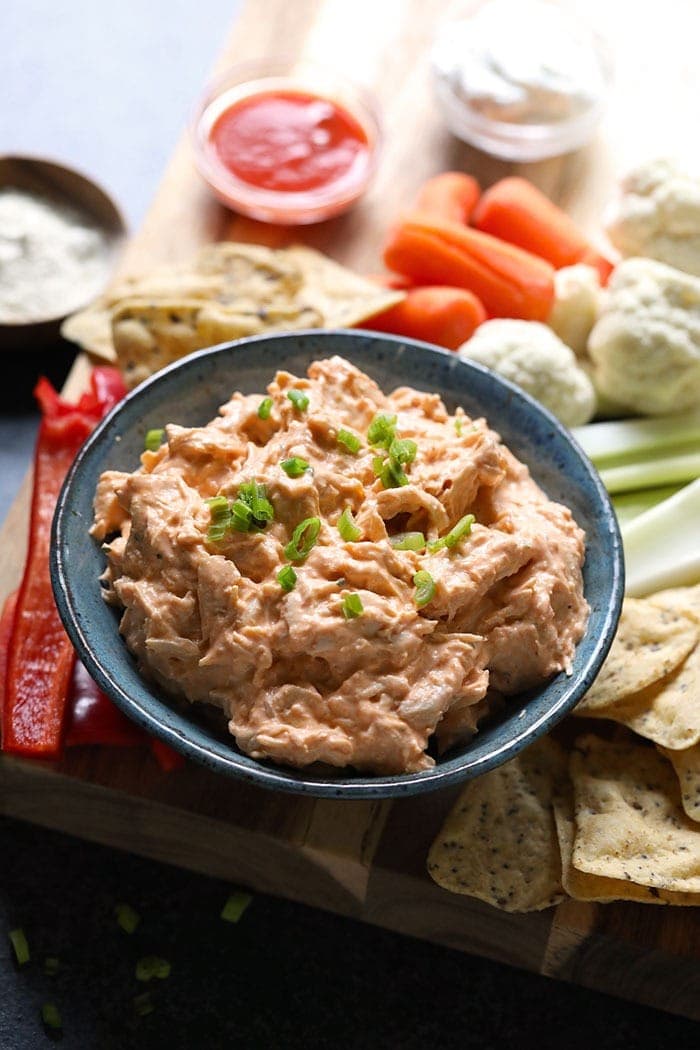 No matter the time of year BBQ Pulled Chicken is the way to go for any gathering. So, take out that crockpot and let's make the easiest slow cooker BBQ Pulled Chicken recipe of all time.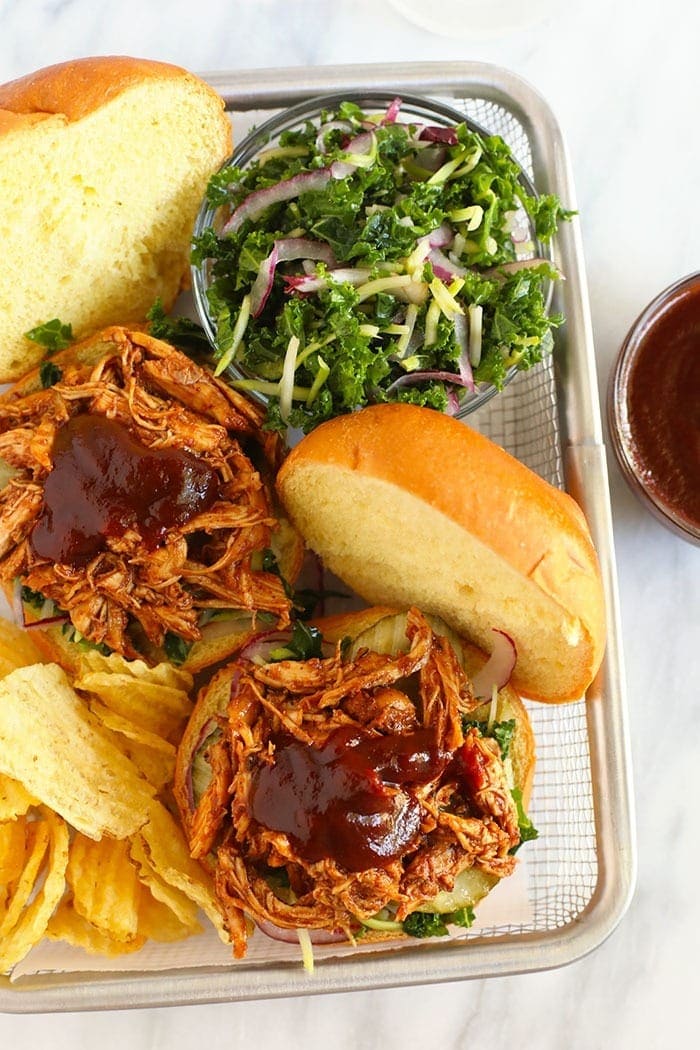 Make these amazing healthy buffalo cauliflower wings with just a few simple ingredients. These cauliflower buffalo wings are especially delicious dipped in a homemade healthy blue cheese dip and bonus- they're vegetarian!.
Need a last-minute potluck idea? We got you! Charcuterie is for sure your way to go if you're short on time because there is no baking or cooking involved!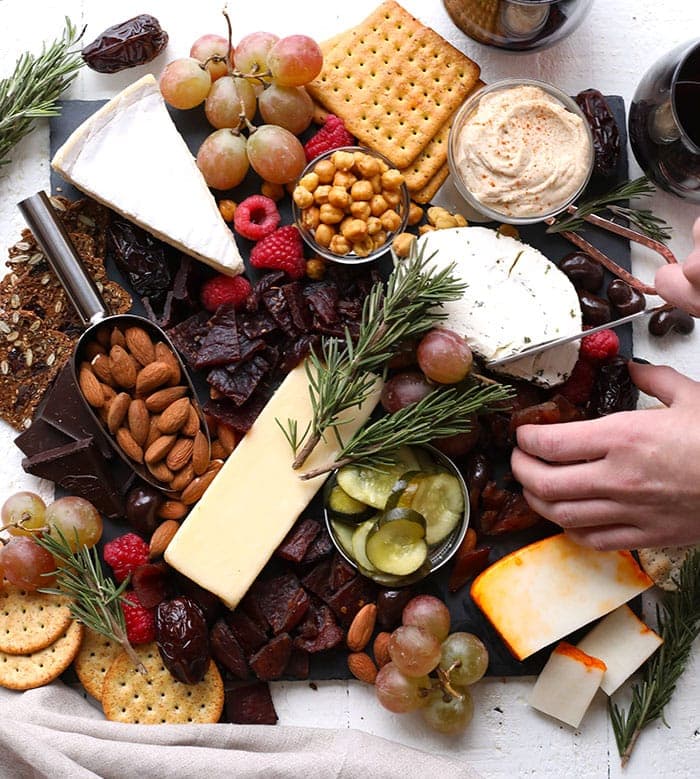 Our favorite lightened-up sheet cake that's super moist and made with the most delicious cream cheese frosting!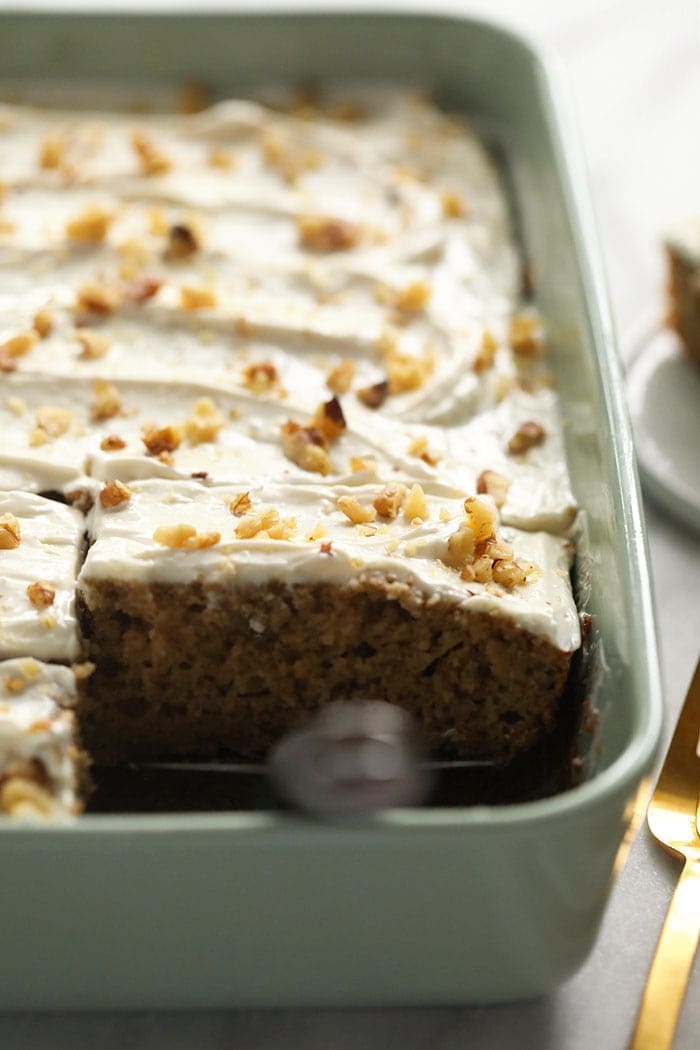 More Potluck Dishes
Slow Cooker
Crockpot potluck recipes might be my favorite category because it's a set it and forget it kind of meal. Why try hard if you don't have to? Here are our best slow cooker potluck dishes for you to whip up!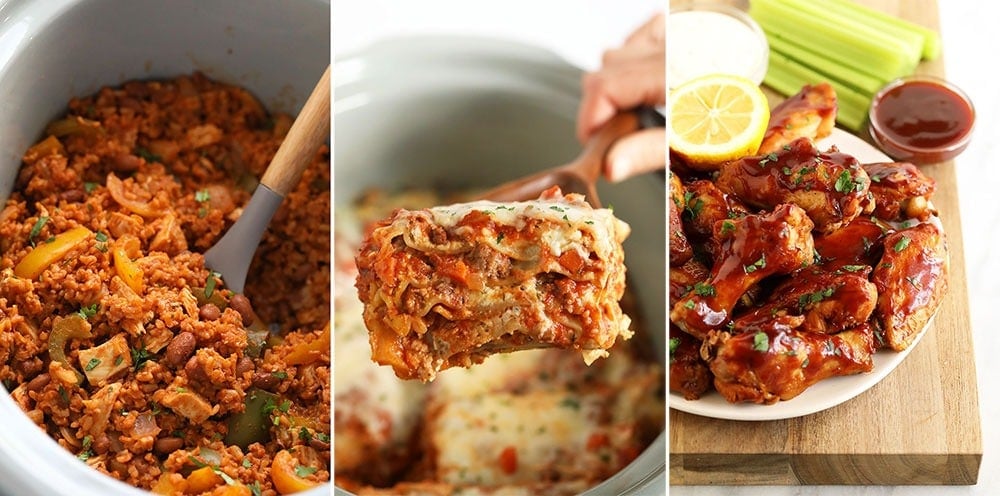 Casseroles
Like the slow cooker, casseroles are another easy mix-everything-in-one-dish kind of meal, where it looks like you're trying, but you're really not! Here are our best potluck casserole recipes for you to choose from!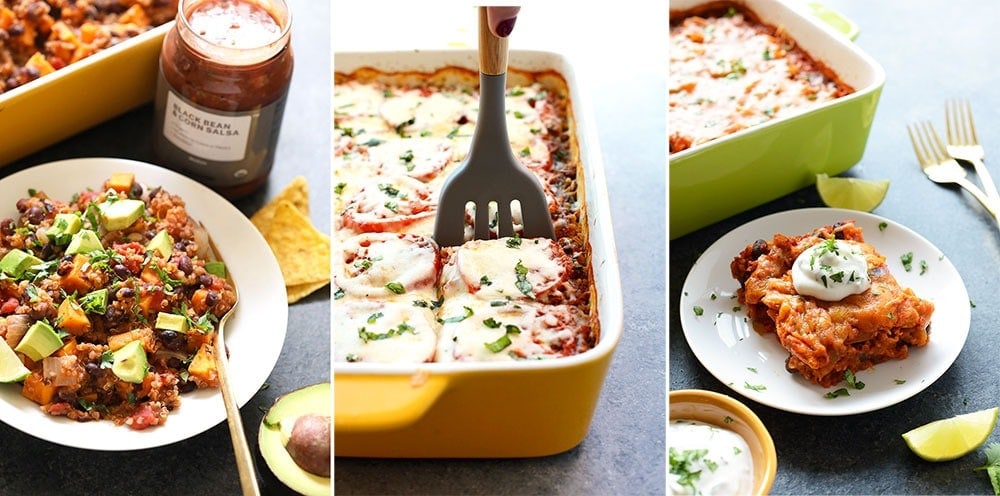 Dips & Finger Foods
Don't feel like bringing a main dish for your potluck? Try one of our easy potluck appetizers. These are another great potluck addition because most don't require a fork or plate!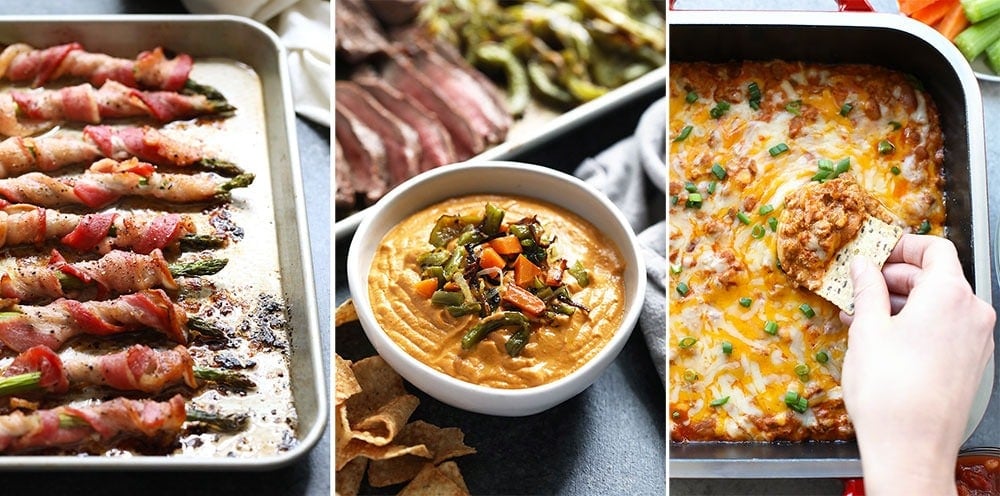 Dessert
Sweet tooth kind of person? Here are some easy potluck desserts that you can't go wrong with!