If you're looking for a grab and go breakfast that is delicious and packed with nutrition, then you can't go wrong with overnight oats! Get 5 exclusive plus 10 more of our most popular overnight oats recipes from the blog.
You guys asked for more overnight oat recipes and we heard you! Not only did we create a video with some of our newest and most delicious oatmeal recipes, we created a FREE e-book to go along with it! All you have to do is
subscribe
 to our FFF email list and the ebook is yours! Just an FYI, you can only find our new overnight oatmeal recipes in this ebook, so you have to
subscribe
to get the recipes! DO IT!
New Overnight Oat Recipes
Almond Butter Brownie
Chocolate Zucchini Muffin
Lemon Chia
Snickers Bar
Tropical Coconut Mango
If you already subscribe to Fit Foodie Finds, then you can still click HERE to re-subscribe for the free download!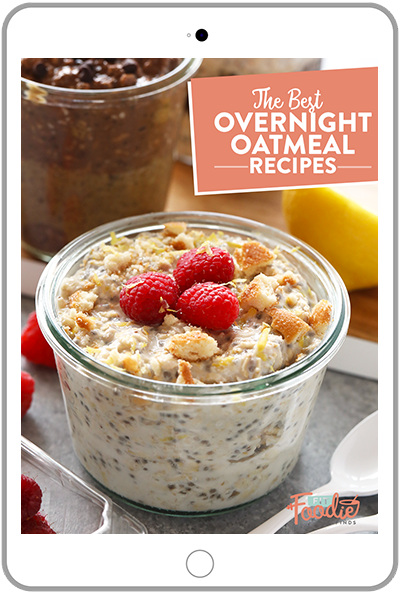 Almond Butter Brownie Overnight Oats
These almond butter brownie overnight oats are vegan and made with chia seeds, cocoa powder, maple syrup, and drippy almond butter!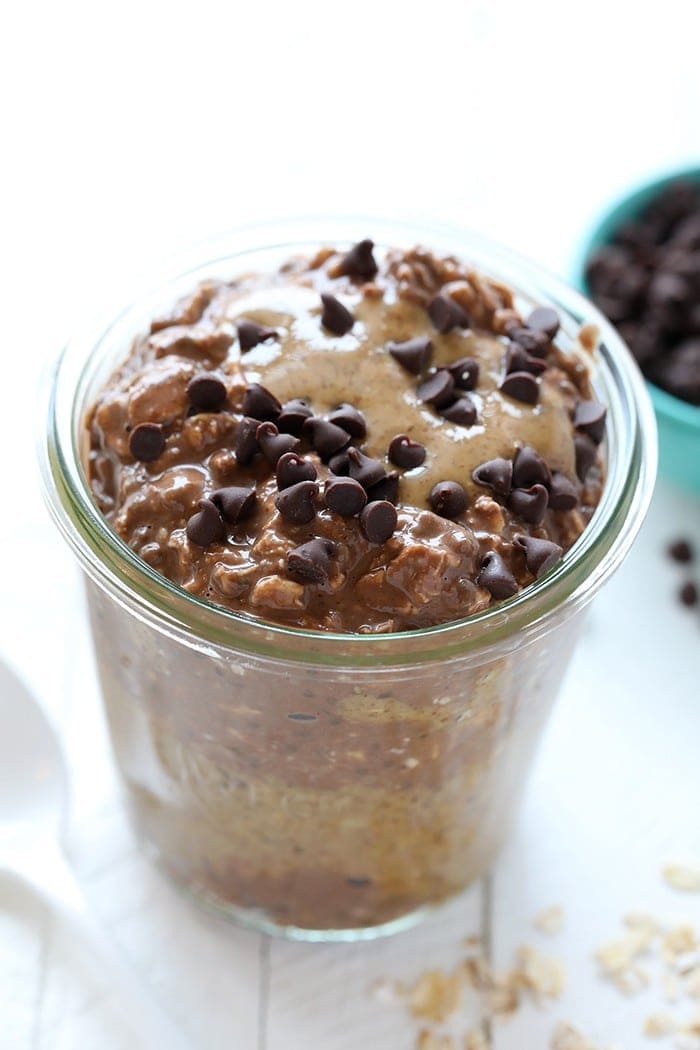 Lemon Chia Overnight Oats
Breakfast that tastes exactly like lemon cheesecake? YES PLZ. This lemon chia overnight oat recipe is healthy, packed with protein, and made in no time!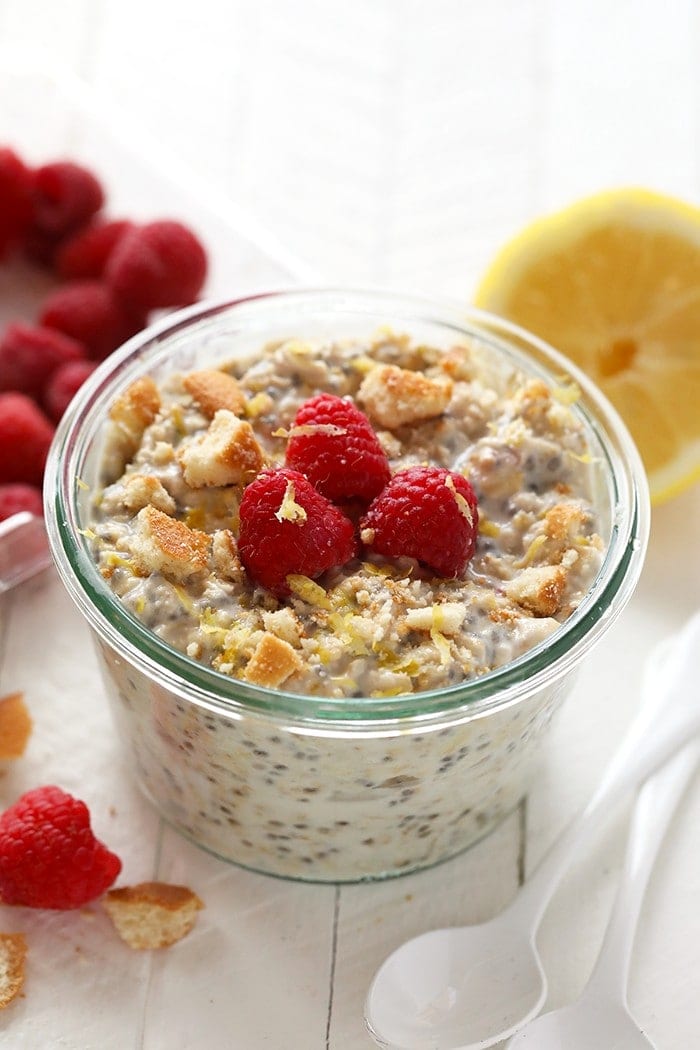 Snickers Bar Overnight Oats
Turn your favorite candy bar into a healthy meal-prep breakfast recipe with these Snickers Bar Overnight Oats! It's made with a peanut butter overnight oat base and topped with chocolate, dates (caramel) and crunchy peanuts.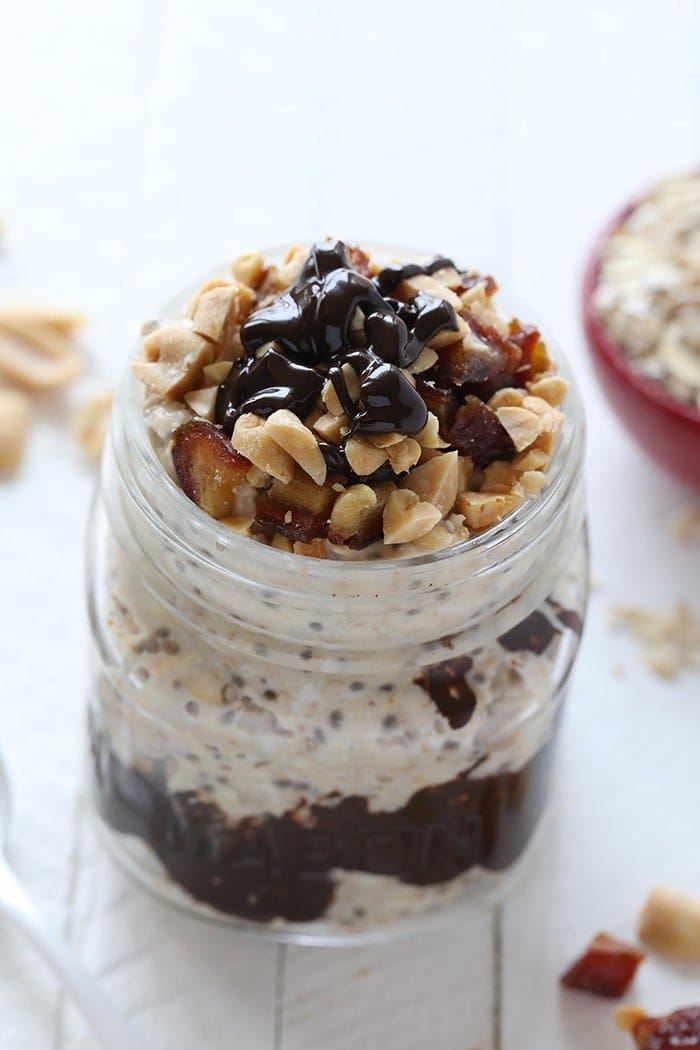 Chocolate Zucchini Muffin Overnight Oatmeal
Breakfast is made simple and healthy with these chocolate zucchini muffin overnight oats! They're made with a chocolate overnight oatmeal base with shredded zucchini and maple syrup.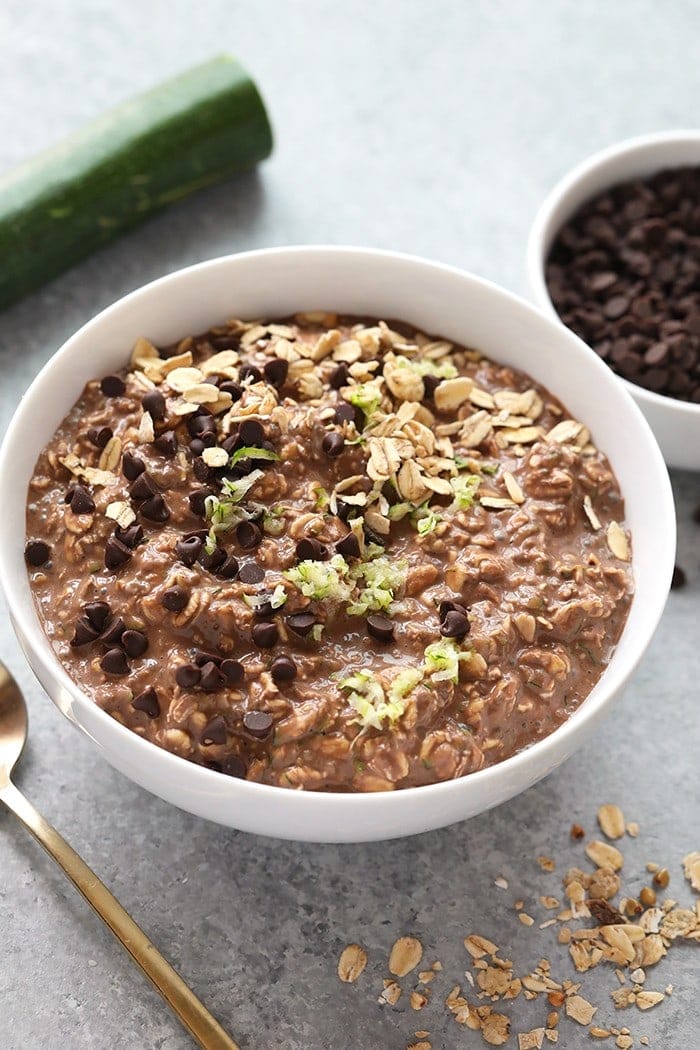 Tropical Coconut Mango Overnight Oats
Bring a little tropical inspiration into your morning overnight oat recipe. This tropical coconut mango overnight oatmeal is packed with flavor, protein, and fiber!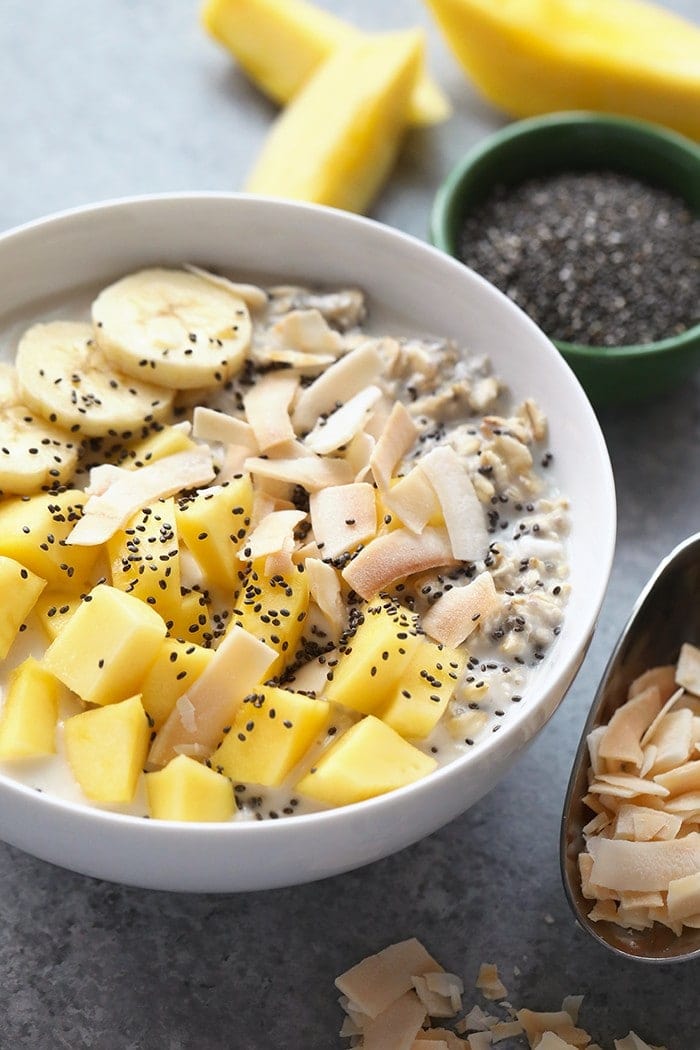 If you've never heard of overnight oats, they are a combination of rolled oats, milk, a natural sweetener, and other ingredients of your choice. You mix everything together and put it in the fridge overnight and come morning, you have a delicious ready-to-eat breakfast. It has the consistency of normal oats, but rather than cooking them on the stove, the oats absorb the milk! They are eaten cold and taste as good as dessert!
Why Should You Eat Overnight Oats?
They are a healthy breakfast choice that is ready in no time.
Overnight oats are packed with fiber and protein.
You can meal-prep overnight oats at the beginning of each week.
There are SO many different flavor combinations to try. They never get old!
So, there you have it. All of the best reasons to eat overnight oats and all the information you need access The Best Overnight Oatmeal Recipes ebook. Also, don't forget to tag us on Instagram and let us know your favorite new overnight oat recipe!