Apples are officially back in season, so what better way to utilize this tasty fall favorite than in delicious and healthy apple dessert recipes.
Try putting a twist on your go-to apple dessert recipe this fall by checking out some of our favorite easy apple desserts from Fit Foodie Finds.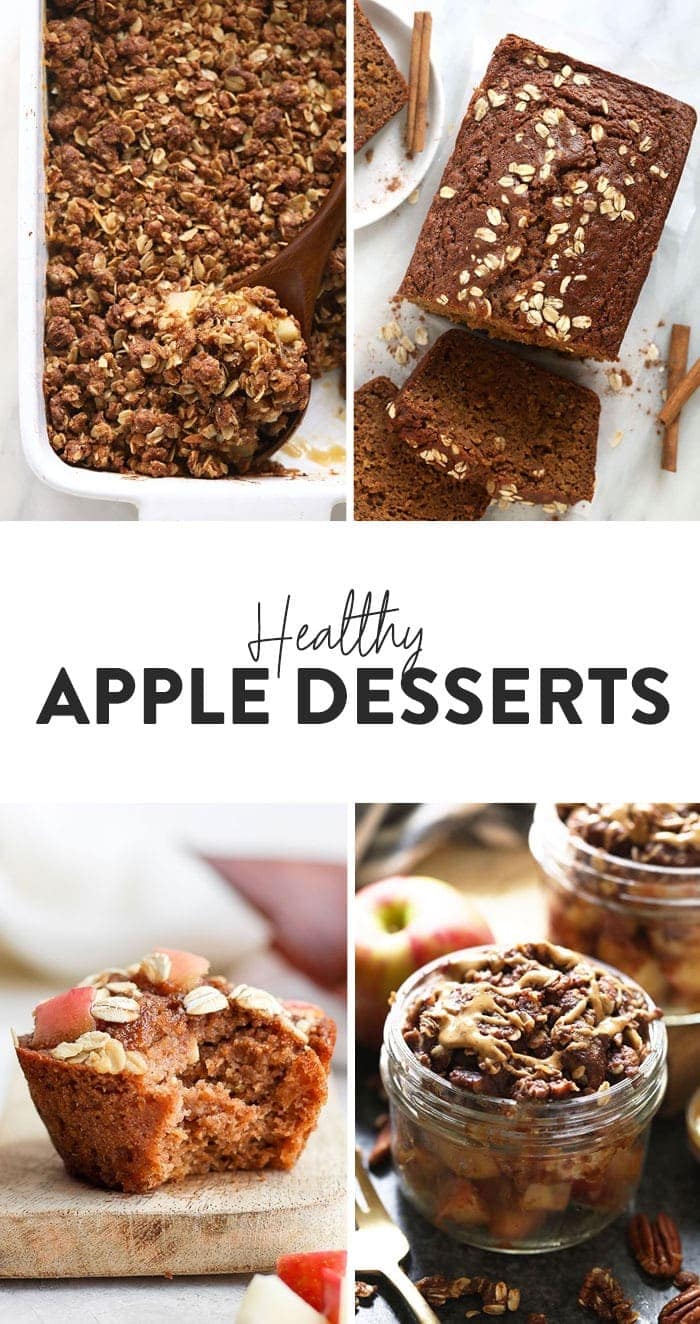 It's Apple Season!
Apple season is my favorite season because apples are a staple crop in Minnesota. Not much fruit can grow up north, but apples flourish! Apple season also means that apples go on sale at every grocery store, which is the best day ever.
Today we are sharing some staple healthy apple desserts from Fit Foodie Finds. These recipes are made with 100% whole grains, unrefined sugars, and all the apples. In this post, you'll find baking recipes, smoothies, crisps, and more!
What apples are best for baking?
Sweeter apple variations such as fuji and gala are the best for baking because they naturally enhance sweet flavors in dessert recipes, but any kind will work.
Applesauce Tip
One thing that we love to have on hand during apple season is applesauce. It's such an amazing thing to bake with and a great way to use up all of your extra apples. Check out some of our basic applesauce recipes from FFF.
Instant Pot: short on time? Use our Instant Pot applesauce method for a quick tutorial.
Crockpot: let your apples sit all day long and then blend them into a delicious homemade applesauce treat.
Tip: applesauce is a great substitute for oil/fat in a lot of baking recipes. Try swapping out half the oil for a little applesauce to cut fat and calories.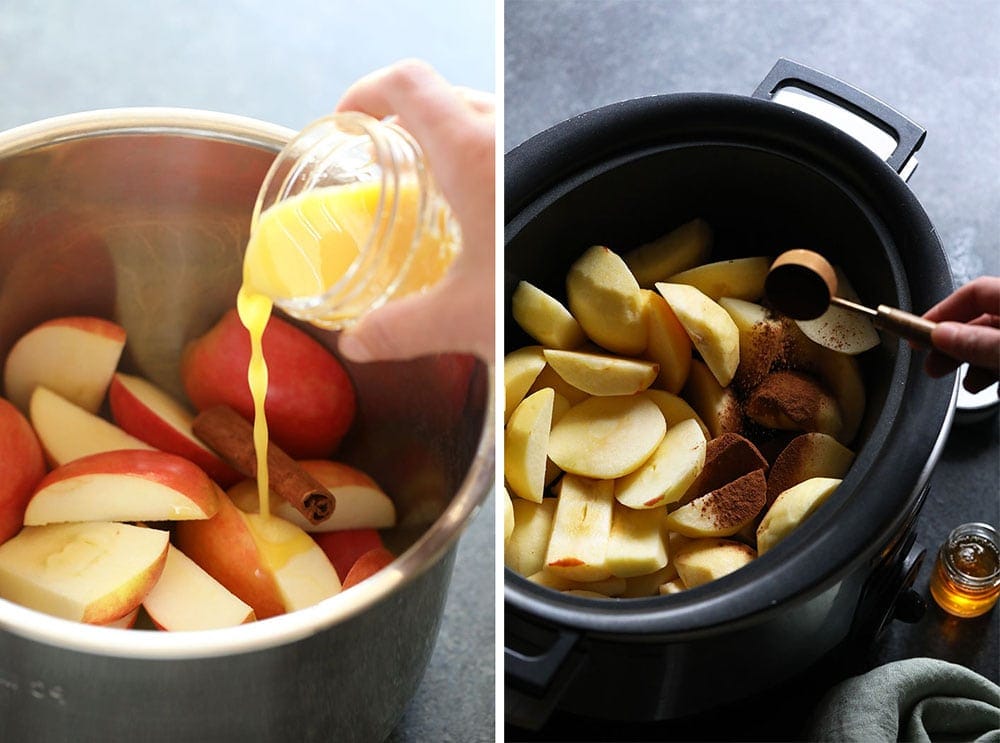 And now, check out some of our favorite quick apple desserts from FFF!
This delicious apple crisp is made with all of your favorite fall ingredients and is ready in under an hour! Grab your favorite apple and make an apple crisp for the week!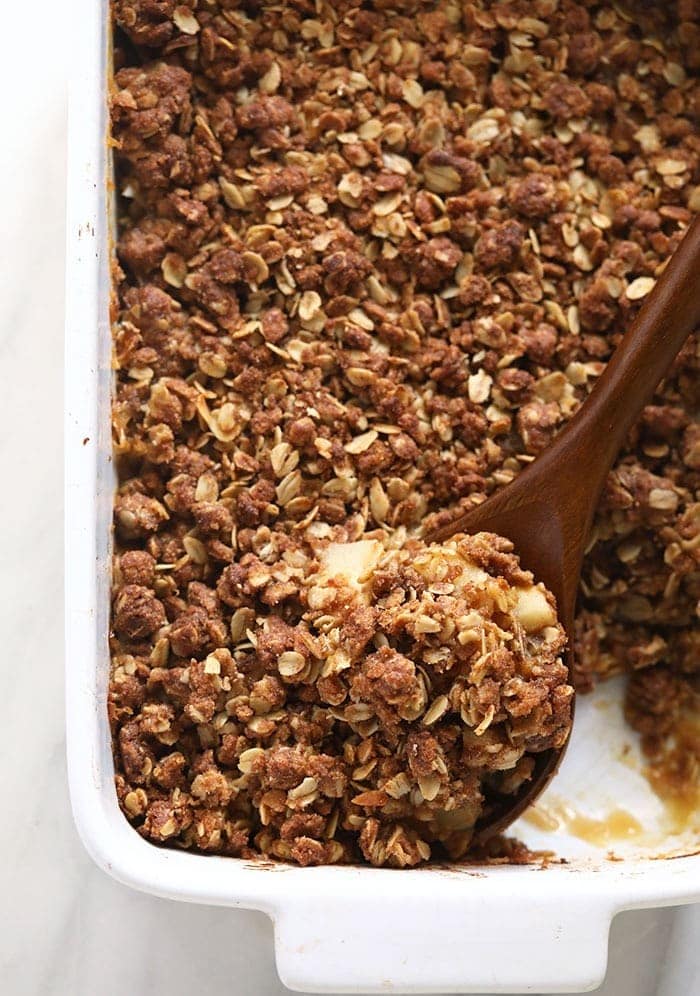 It's apple season! Which means it's time to make this moist and flavorful Cinnamon Apple Bread. Packed with shredded apples and unsweetened applesauce + the just right amount of cinnamon, nutmeg and ginger, this healthy apple bread is something your whole family will enjoy!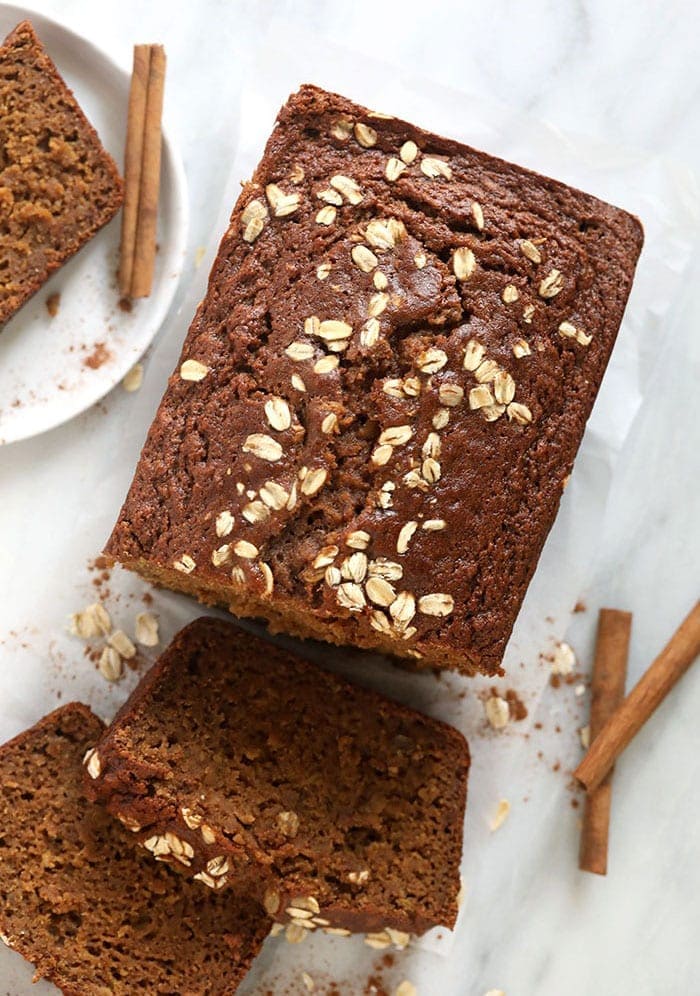 No stove? No problem. This Instant Pot Apple Crisp is made completely in the Instant Pot. All of your favorite fall flavors and spices in one delicious dessert with a drool-worthy crunchy crisp topping. Make this healthy dessert for a treat this week!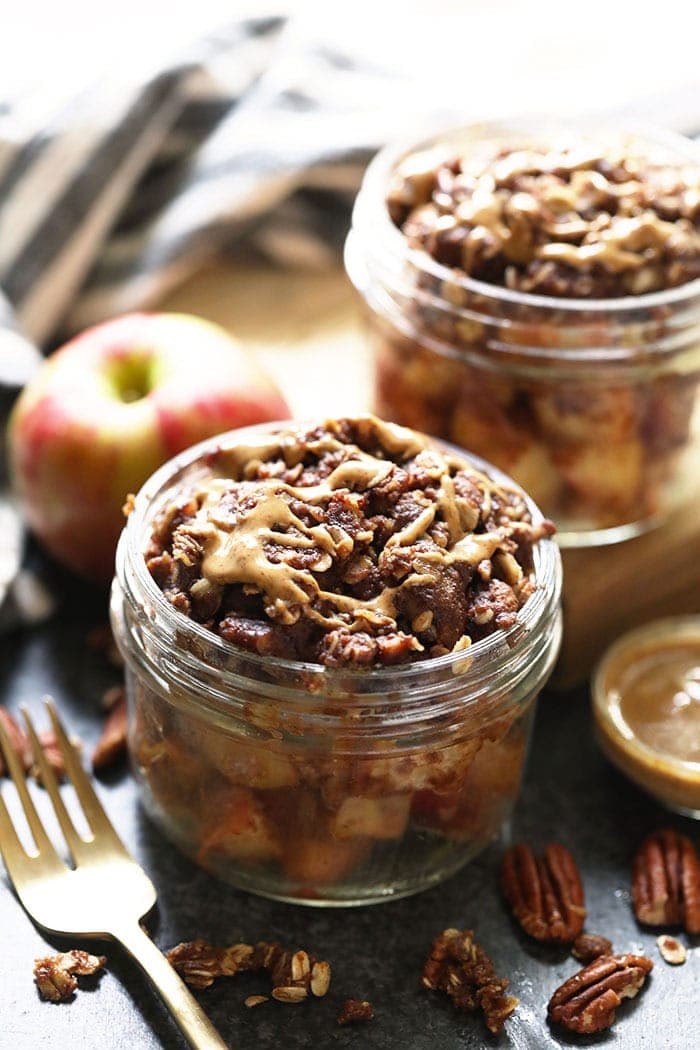 This Healthy Peanut Butter Apple Streusel Bread is the perfect healthy fall bread. It's made with white whole wheat flour, grated apples, creamy peanut butter, and coconut oil.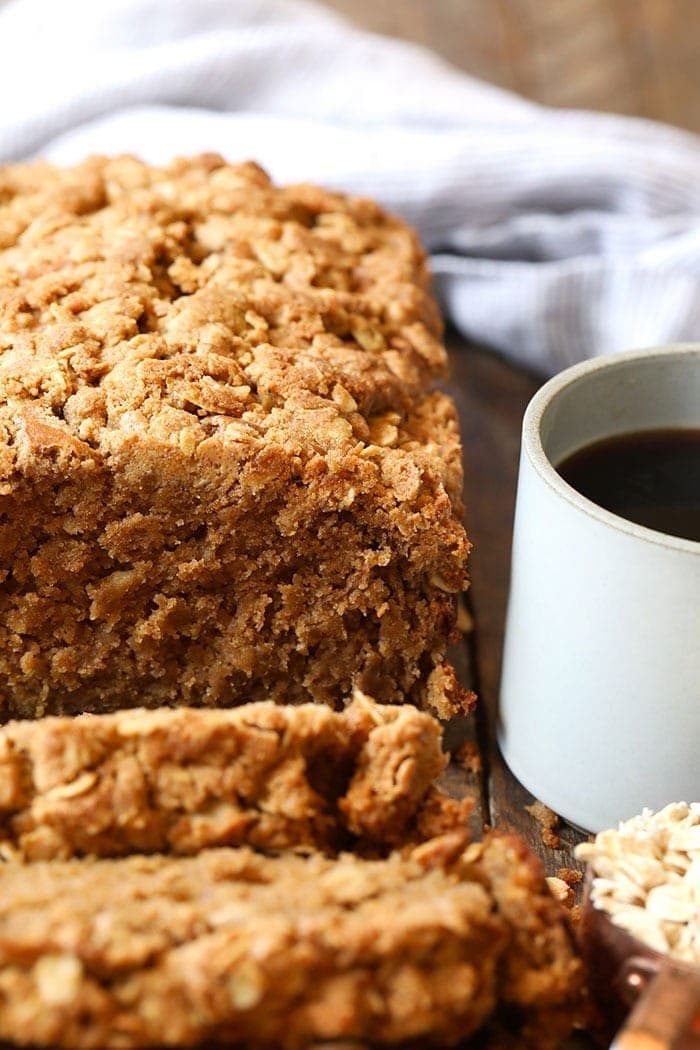 These Apple Chai Energy Balls are made with rolled oats, dried apples, chai spices, and an almond butter base for a healthy fall sweet treat. Great for snacks on the go!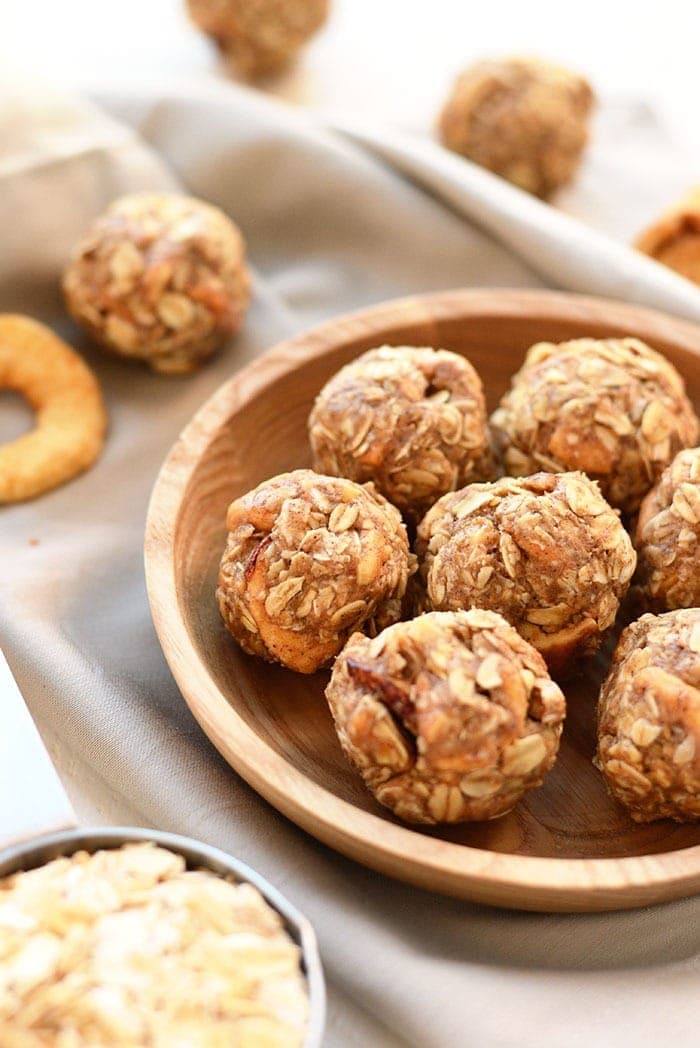 Love apple pie? Now you can eat it for breakfast and not feel an ounce of guilt! This apple pie smoothie is made with real food and classic apple pie flavor!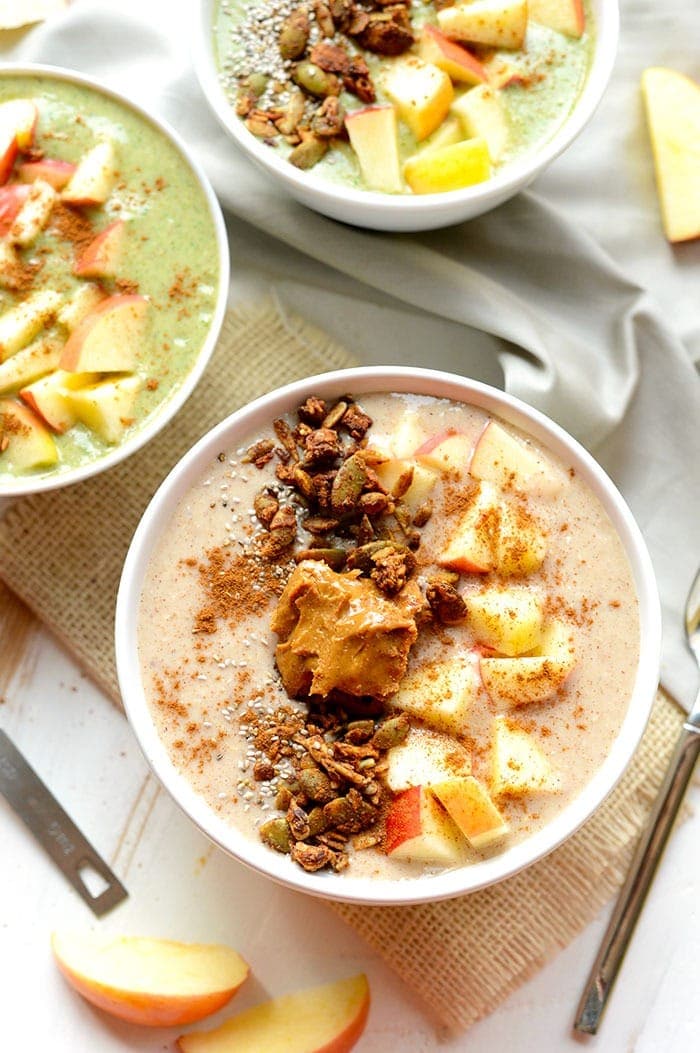 Apple Cinnamon Muffins so fluffy you'll never want to eat another muffin again. Make a batch of these today for a healthy afternoon snack or breakfast.