Chicken breasts are my go-to protein when it comes to meat. I love that chicken breasts are lower in calories and high in protein, the perfect thing after a tough workout and easy to meal prep throughout the week. Take a look at this post if  you are looking for the perfect chicken breast temp or just a delicious chicken recipe.
A lot of people think that eating healthy means eating really bland food. FALSE! In my opinion, healthy food tastes better. It just needs a bit of elbow grease to concoct the perfect flavor. Today I am partnering with Gold'n Plump Chicken to share some tips on how to get the most flavor out of your chicken breasts.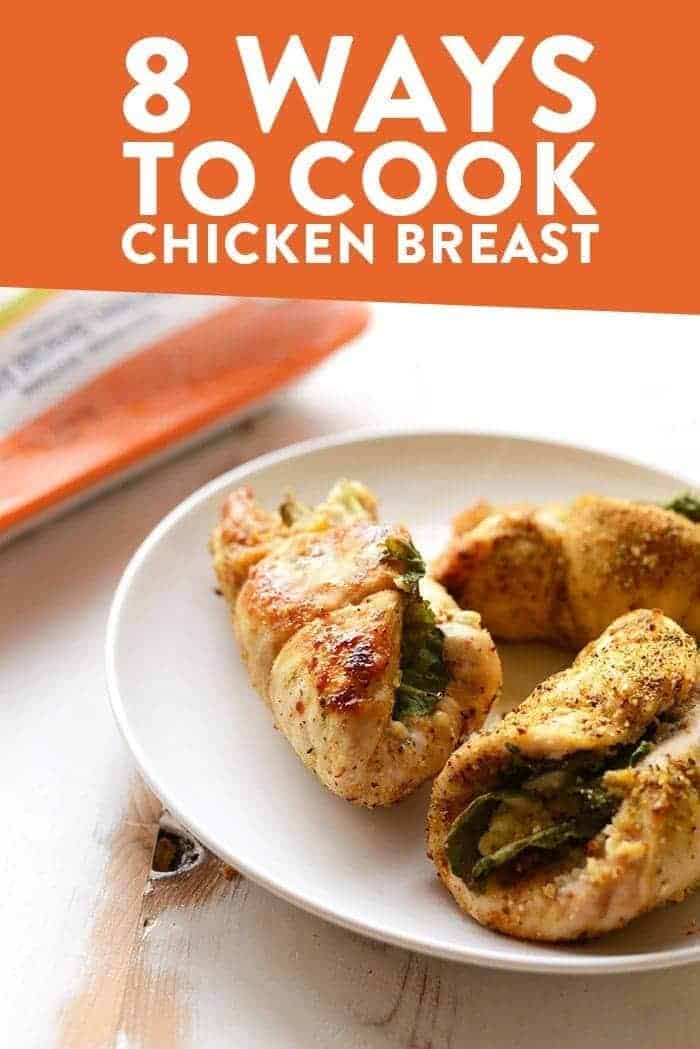 Going through all of the recipes on FFF made me realize how much I love chicken breasts! We love chicken recipes on Team Fit Foodie because chicken is so approachable and you can flavor it however you want. If you are new to chicken recipes check out our How to Make Slow Cooker Shredded Chicken or our Instant Pot Chicken Breast. We've also answered some commonly asked questions about chicken breast below as well!
Q's About Chicken Breasts
Are chicken breasts healthy?
Yes, chicken breasts can be very healthy! It all depends on how you cook it and how much protein you want to add to your diet. If you are looking for healthy chicken breast recipes stay away from fried chicken recipes.
How long do you cook a chicken breast?
Cook time varies by method. Check out this chicken meal prep post that has details on how to cook chicken in the Instant Pot, how to cook chicken in the oven, etc.
How long to bake a chicken breast?
Preheat the oven to 400ºF and bake for 20-25 minutes.
What is the chicken breast temp?
The internal temperature of a chicken breast should be 165ºF. If you like your chicken a little bit on the tougher side, feel free to bake longer until the internal temperature of the chicken breast is anywhere between 165º-172ºF.
Now that you know the ins and outs of chicken breast, here are 8 of our favorite ways to get the most flavor out of your chicken breast! From dry rubs to marinades, to casseroles, chicken breasts are such a versatile protein to use in any meal!
Dry Rub for Chicken
Whether you love making your own homemade dry rub for chicken or using a pre-made mix, spices are an excellent way to season your chicken breasts! I always keep a number of pre-made mixes on hand for last minute usage.
My favorite Dry Rub for Chicken
Tuscan Sunset
Peppercorn Ranch
Lemon Pepper
All-Purpose
If you're baking or grilling chicken to put on top of a salad, then dry rubs are the way to go! Check out this dry rub for chicken recipe on Fit Foodie Finds called Homemade Dry Rub Grilled Chicken Leg Recipe!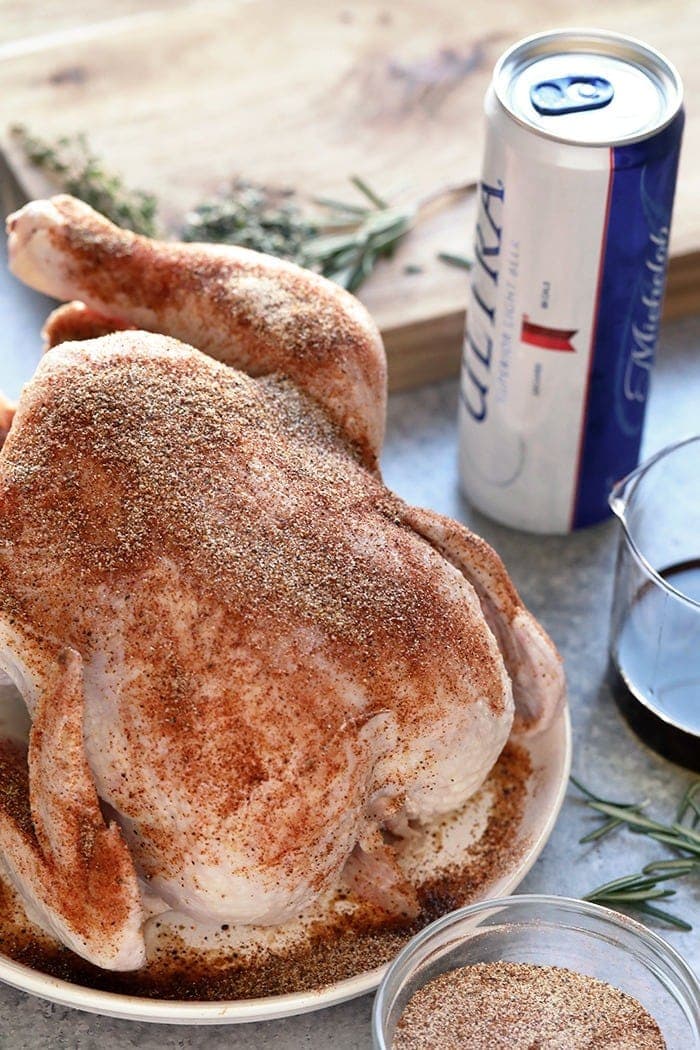 Easy Chicken Marinade
Marinating your chicken breasts for a few hours before you bake or grill them is a great way to infuse them with tons of flavor. I also find that if you marinate chicken breasts, they are more likely to come out juicy and perfectly flavored instead of dry and dull!
Often times, I will buy the family pack-size of chicken breasts, like Gold'n Plump Family Packs, and separate them out into twos and then into gallon-sized bags. Buying in bulk is a great way to save money and allows me to have lots of leftovers.
From there, I pour in my favorite easy chicken marinade, shake them up a bit, write the flavor and date on the bag and into the freezer they go! That way, when I need a last minute dinner, I can just defrost them and voila- you've got yourself some flavorful chicken!
Easy Chicken Marinade Recipe

Stuffed Chicken
Fear not! Stuffed chicken breast is a lot easier to make than one might think. All you need is chicken breast, a meat tenderizer, some string, and filling. When I want to impress someone with a flavorful meal that's equally as beautiful, I always make stuffed chicken breast.
I like to bake mine, but there's something about grilling them that makes me swoon. Overall, stuffed chicken breasts are one of my favorite dinners and ways to prepare chicken breast.
Two of my go-to stuffed chicken breast recipes are Fit Foodie Finds Prosciutto Asparagus and Caprese.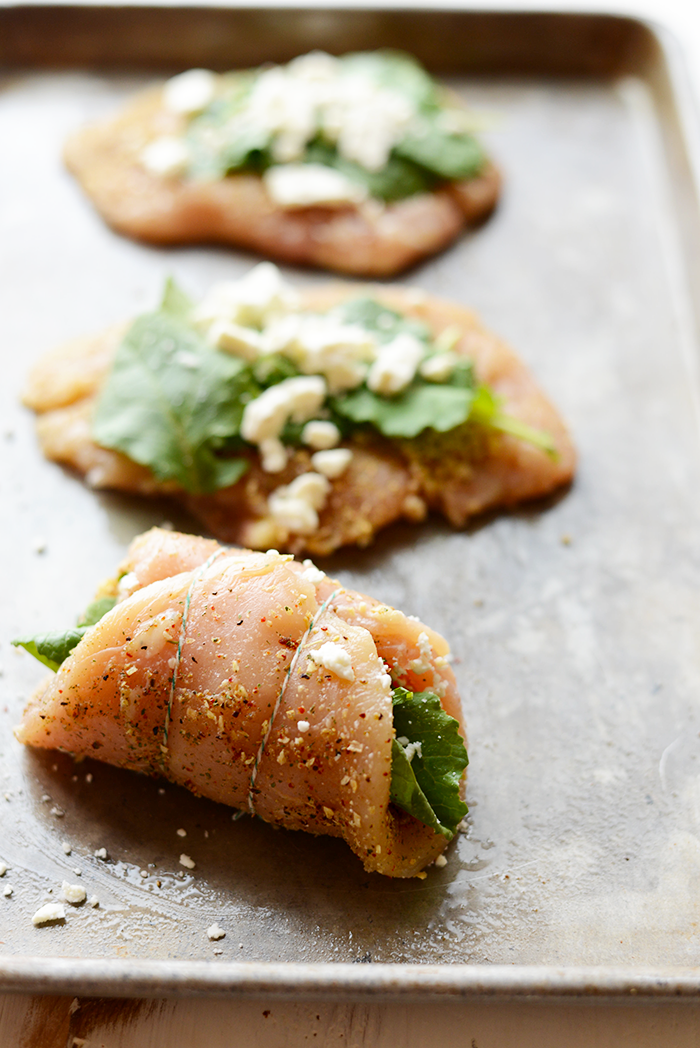 Easy Chicken Casserole
I think it's clear from the recipes I post on FFF, that I LOVE casseroles and one-pot dishes. The fact that you can throw a whole bunch of things in one pot and bake it makes for an easy-to-clean up meal that will feed the whole family!
In my opinion, a casserole is not a casserole unless you have a grain, a veggie, and a meat. Most of the casseroles I have on FFF actually feature chicken breasts. Duh, it's my fav.
Casseroles are a great way to make sure your chicken breast soak in all of that flavor, too! Slow-cooked in the oven, casseroles are easy to clean up and great for leftovers!
Easy Chicken Casserole Recipes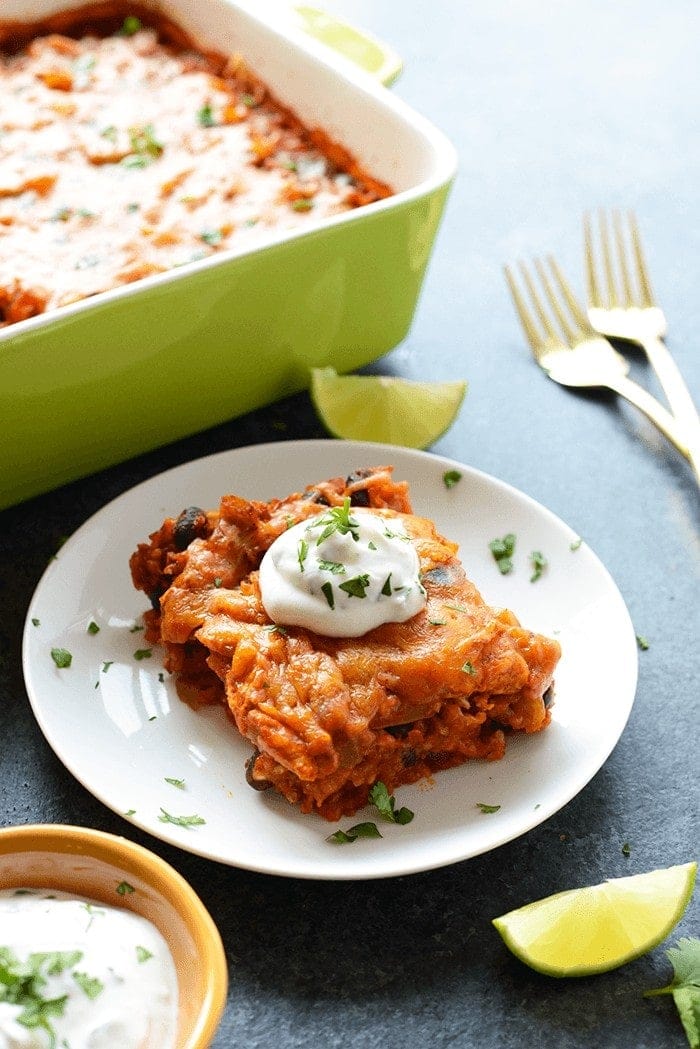 Crock-Pot Chicken
A close relative to casseroles, crock-pot meals are probably the BEST way to flavor chicken breasts. Slow-cooking not only makes the chicken breasts extremely flavorful but oh-so tender. One of the great things about crock-pot meals is that all you need to do is throw everything in the pot and then set it and forget it. 8 hours later, you've got yourself a meal and most likely lots of leftovers, too!
Chicken Breast Crock Pot Recipes

Stir Fried Chicken
Chicken stir-fry might actually be my favorite dinner! It's one of my favorite ways to cook chicken, that's for sure! I remember back in high school when I got really into cooking, this was my go-to meal! I was inspired by a local Chinese restaurant and would try and recreate their dishes for my family. Some things never change.
Stir-frying chicken is really simple and a quick way to whip up dinner. Lately, I've been stir-frying both my chicken breasts and veggies in coconut oil. Love the flavor! I like to add in Asian flavors such as tamari, garlic, ginger, hoisin, and sesame. So good and so flavorful!
Healthy Chicken Stir Fry Recipes

Chicken Salad
When I take the time to meal prep at the beginning of the week I am so thankful when hanger (hungry + anger) sets in! One of my favorite ways to eat chicken is to make healthy chicken salad.
Chicken Salad Recipes

Grilled Chicken 
When in doubt, BBQ! That's my motto when it comes to chicken breasts. If you've got yourself some delicious chicken and you can't figure out what to do with them, throw em on the grill. Girls- don't be afraid! Grilling is actually so much easier than you might think. Plus, those grill marks, though.
What I like to do is grill 4 or 5 chicken breasts at once so that I can have a protein salad topper all week! If I don't want to use them on top of a salad, I'll make one of my infamous superfood bowls like this one or this one.
Grilled Chicken Recipes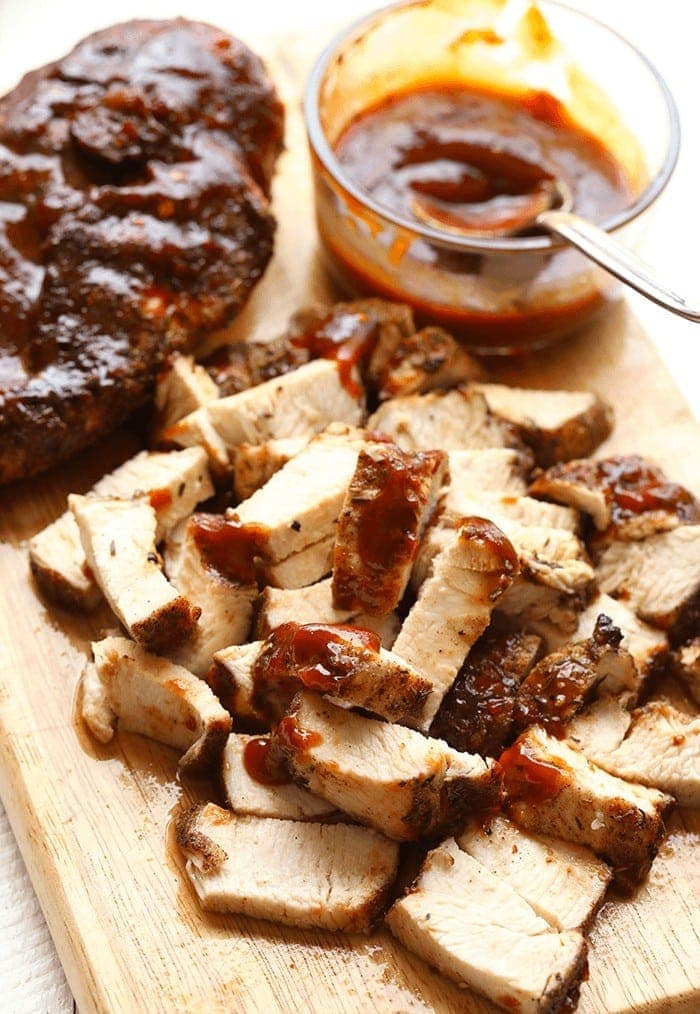 4 oz Chicken Breast Recipe
Chicken breasts are my go-to protein when it comes to meat. I love that chicken breasts are lower in calories and high in protein, the perfect thing after a tough workout!
Prep:
5 minutes
Cook:
10 minutes
Total:
15 minutes
Fat
15
Carbs
0
Protein
25
Ingredients
1 tablespoon

olive oil

1

4 oz chicken breast
salt and pepper to taste
Instructions
Heat a medium skillet over medium heat. Add olive oil.
Season chicken breast with salt and pepper. Set aside.
When olive oil is fragrant, add chicken breast to skillet and cover. Cook for -3-5 minutes on each side. Remove from heat.
Check the internal temperature of the chicken breast is 165ºF. Enjoy!
Nutrition Facts
Serving Size:
1
Calories:
230
Sugar:
0
Sodium:
75
Fat:
15
Carbohydrates:
0
Fiber:
0
Protein:
25
Category:
Dinner
Method:
Stove Top
Cuisine:
American
Keywords: chicken, chicken breast, chicken temp