Make these Almond Butter Pomegranate Quesadillas for a fun, afternoon snack that's healthy, fiber packed, and naturally sweetened!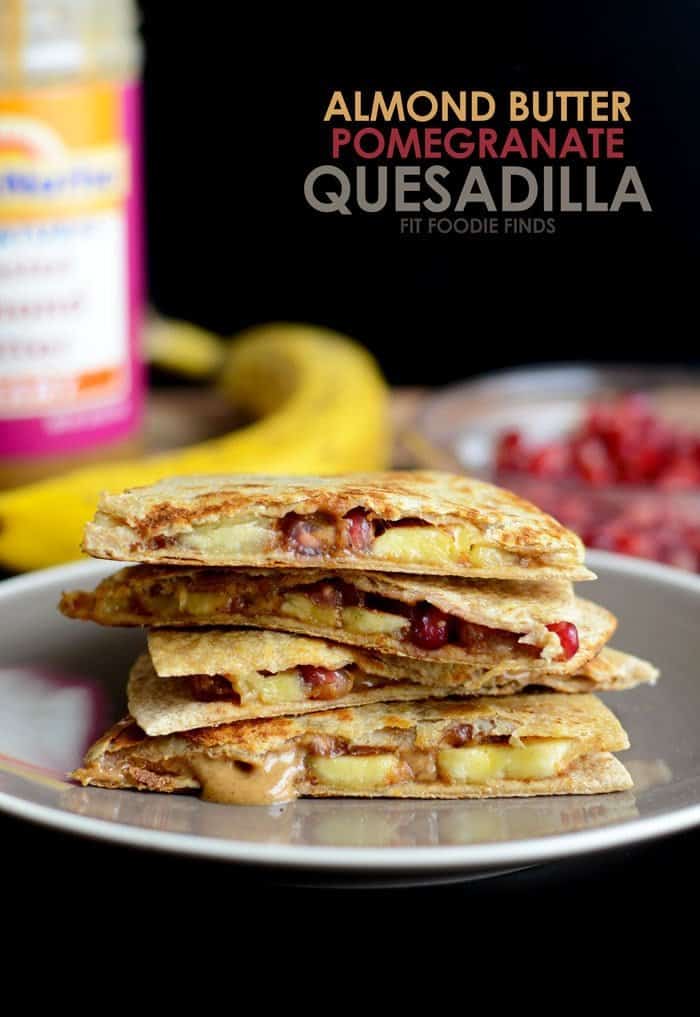 I made a quesadilla with no cheese..is that legal? I could call it an Almond Butterilla, but I don't think that translates into Spanish very well 😀
Fer reals…I got this mmagnificentidea from one of my blogger friends Monique from Ambitious Kitchen who recently moved away from Minneapolis (who is going to be my Lake Calhoun walking buddy?!?!) to Chicago. She made a Peanut Butterilla with strawberries and bananas. SWOON.
You guys- HAVE to try this. The warm banana melts in your mouth and the almond butter oozes…Oh, have mercy (Full House anyone?!).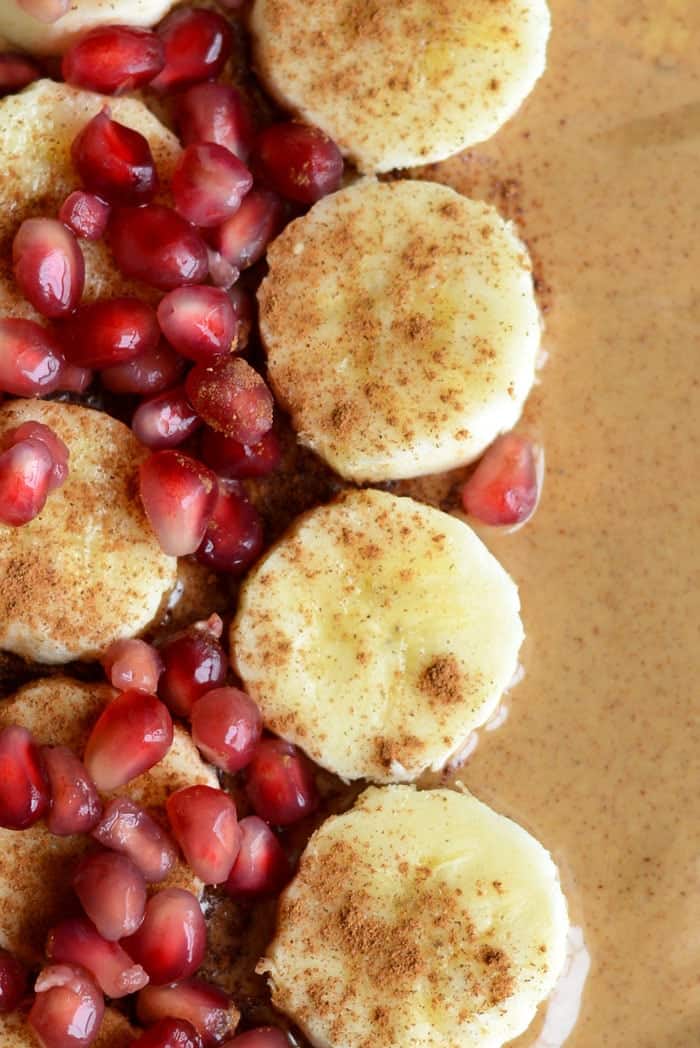 I used a whole wheat tortilla, but you could use corn or a gluten-free variation if you want!
Such a great afternoon pick-me-up or breakfast.
Side note: Sister boy and sister were giving me a hard time about pomegranates because I told them that they are "in season right now." They said…how do you know? And I said…because I'm a food blogger, duh.
😀 Snarky snark.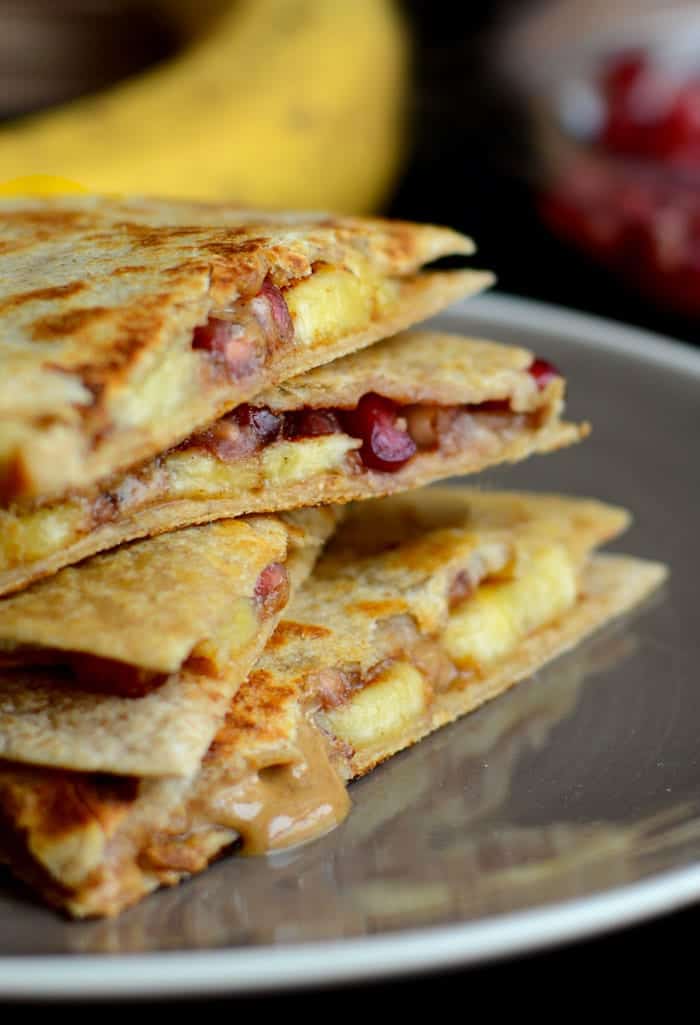 I was surprised Blake ate these bad boys up. He's usually anti-anykindofnutbutterthatisntpeanutbutter
I guess I converted him to being an almond butter fan. YESSSSS! Speaking of almond butter…I finally caved and got myself a Costco membership. BEST DEALS EVER ON ALMOND BUTTER. My all time favorite brand of almond butter is Maranatha and they seriously have the best deal I've ever seen on AB – $9.99 for a giant, 24 oz. jar of it.
I'll take 97, please.
If you don't have a Costco membership you could always get some Maranatha or Justin's off of Amazon.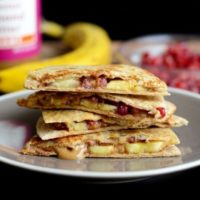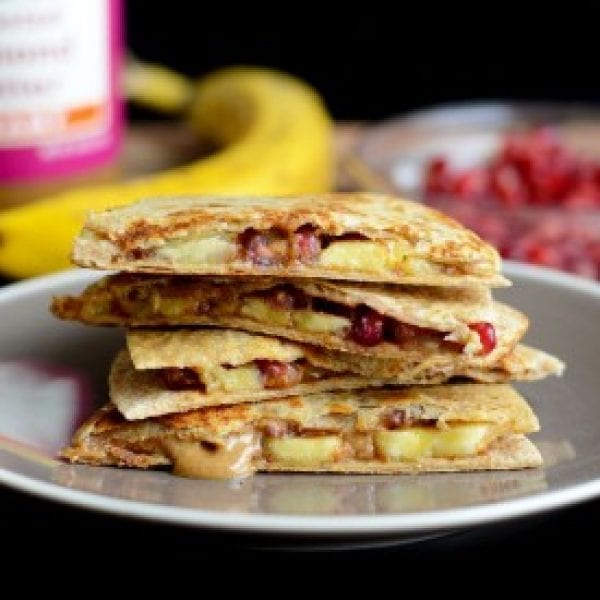 Almond Butter Quesadillas with Pomegranate
Prep:
5 mins
Cook:
6 mins
Total:
11 minutes
Ingredients
2

large tortillas (I used whole wheat, but you can use any kind)

3 tablespoons

almond butter

1

large banana, sliced

1/3 cup

pomegranates
Instructions
First, preheat a large non-stick pan to medium/high heat. Rub with coconut oil.
Then, prep quesadillas by spreading on about 3 tablespoons of almond butter on each tortilla (make sure to leave about an inch to the side so it doesn't ooze almond butter everywhere when you close it.
Top HALF (see photo below) quesadilla with sliced banana, pomegranate seeds, and cinnamon. Then, fold the tortilla in half.
Cook quesadillas for about 3 minutes on each side or until the tortilla begins to brown.
Nutrition Facts
Serving Size:
1/2
Calories:
262
Sugar:
13
Fat:
14
Fiber:
7
Protein:
7
In case you were wondering how I made my quesadilla…I only put fruit on one side and then folded it over.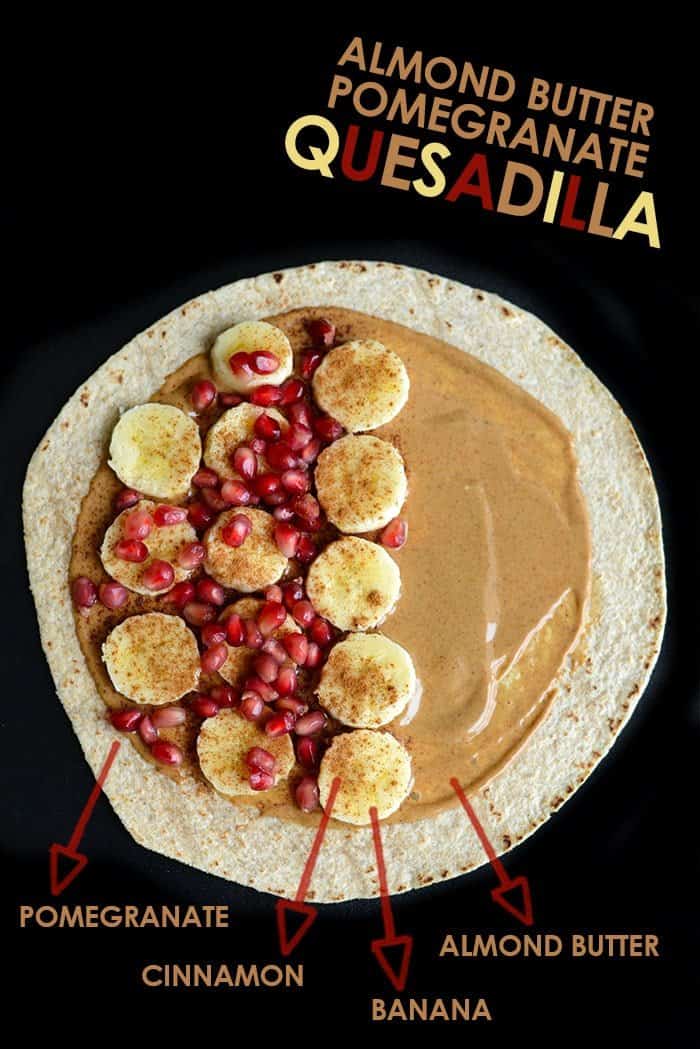 Want more simple, healthy snack ideas? Here you go!
Almond Butter Hemp Seed Banana Sushi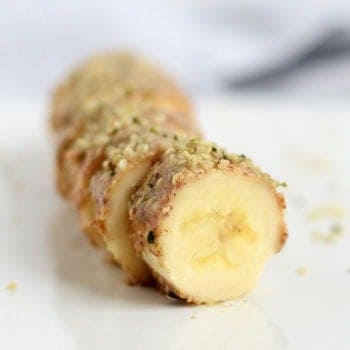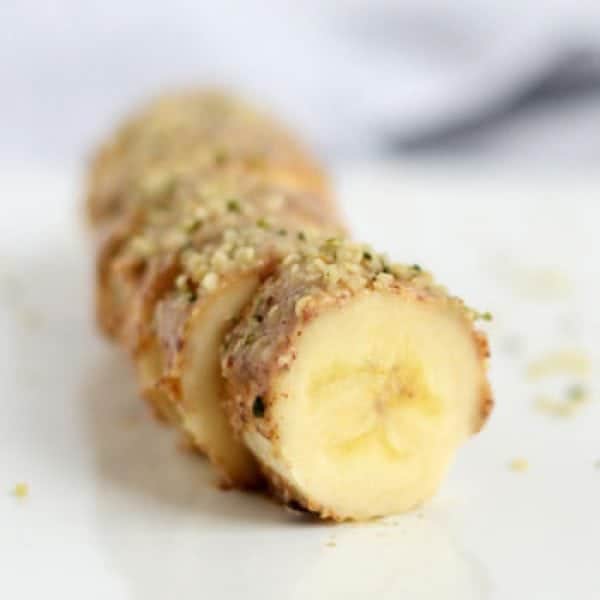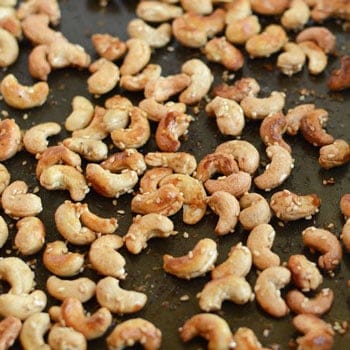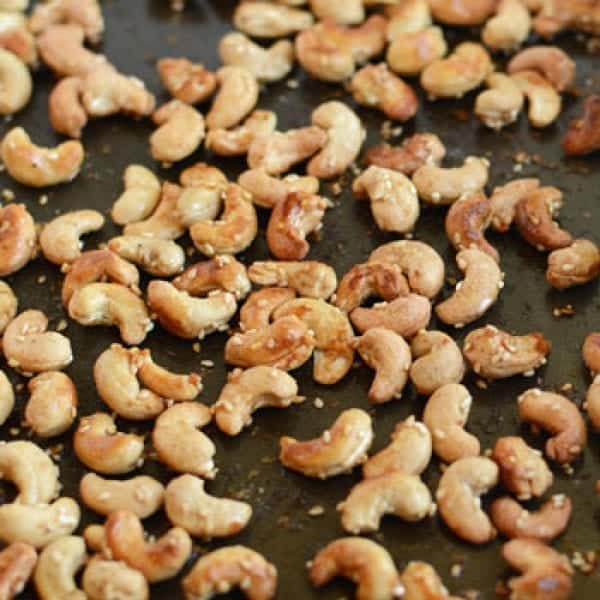 Do you have a Costco/Sam's Club membership? What's the BEST DEAL you've found there?