Lately I find myself making meals that require minimal ingredients, but a whole lot of flavor. Like yesterday's Pancetta Pasta. 7 ingredients. Today's Avo Pom Grilled Cheese- 5 ingredients (including real butter).
This combo is KILLER. And really pretty.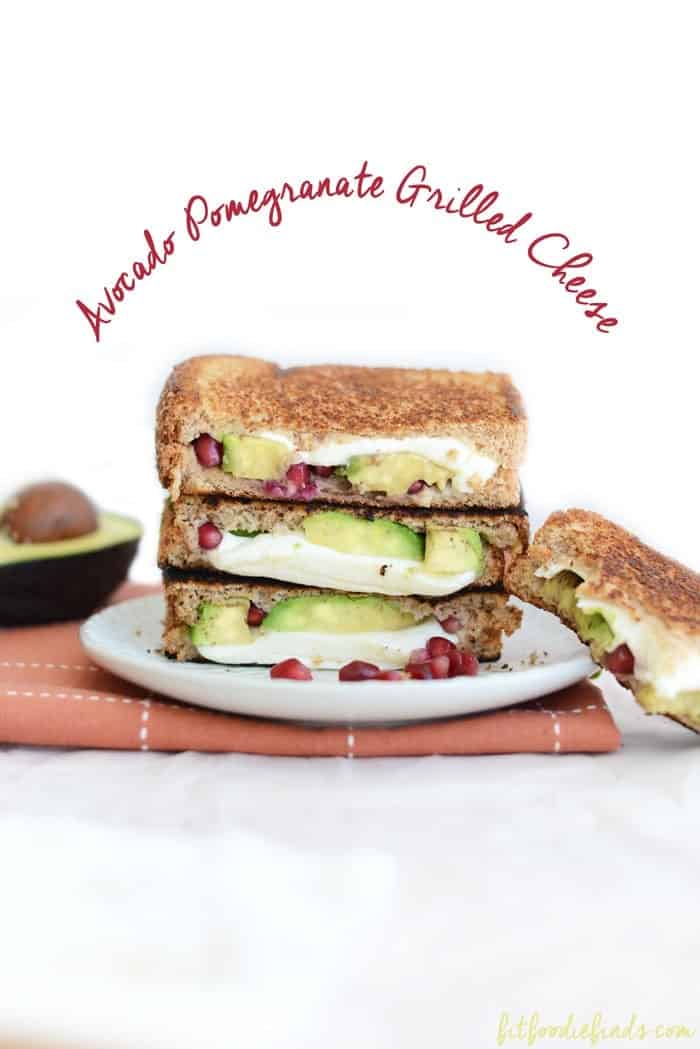 I bought a beautiful chunk of fresh mozzarella the other day, had some ripe avo, needed to use up the last of my pomegranate arils, and was craving grilled cheese (don't ask). Lone behold this crazy combination.
It's….
Sweet
Crunchy
Goey
Buttery
Satisfying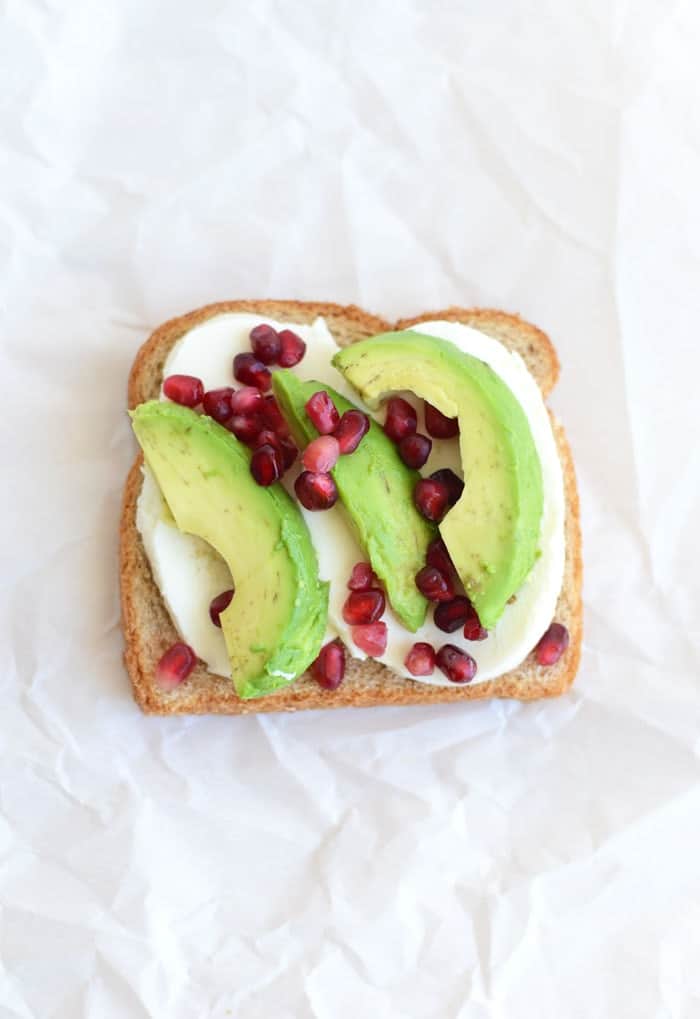 All of my favorite things!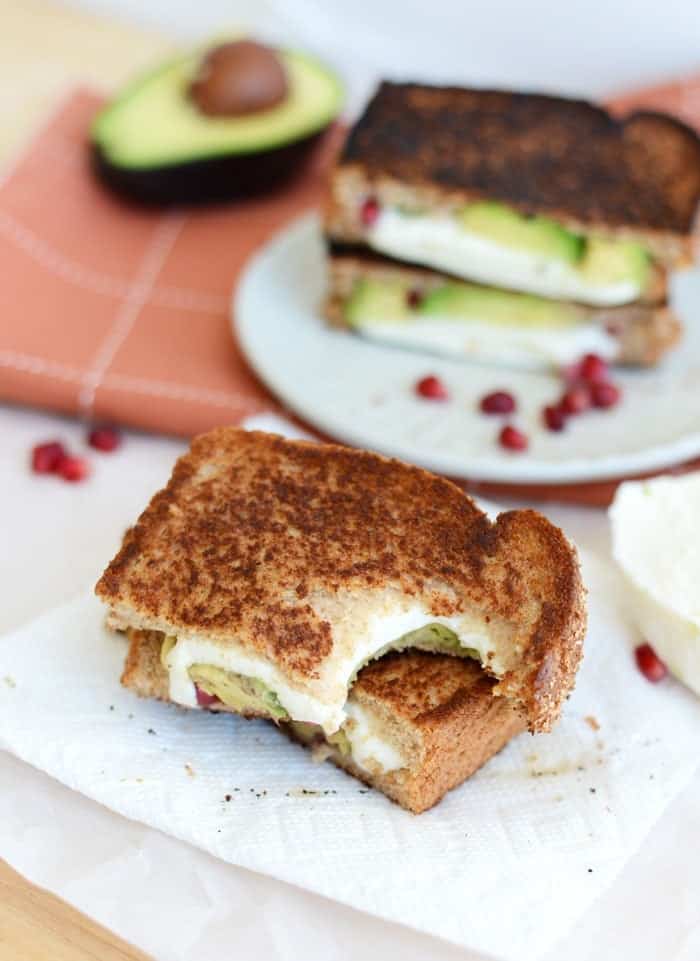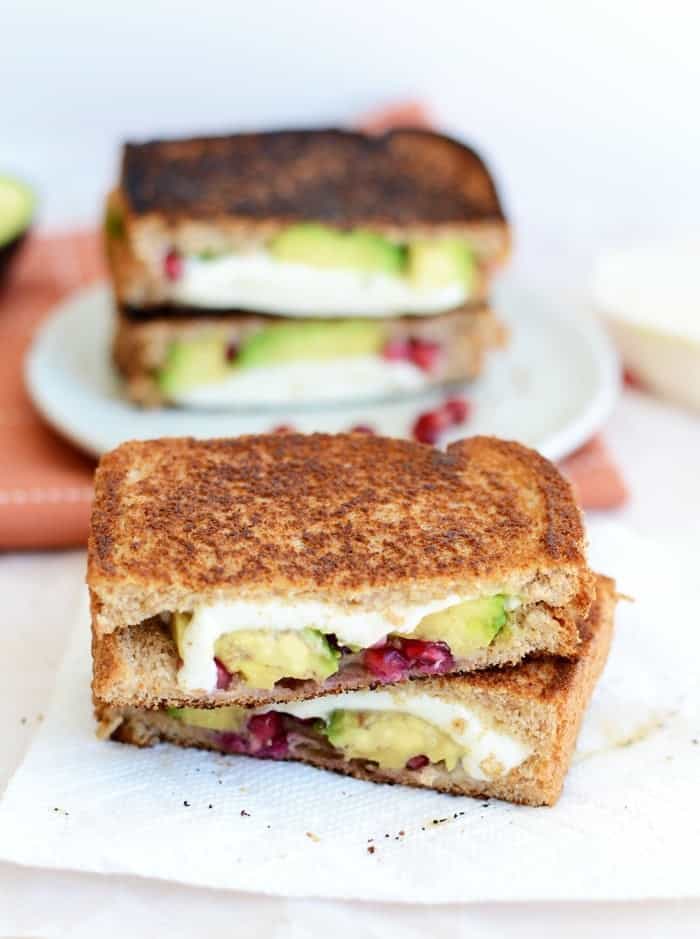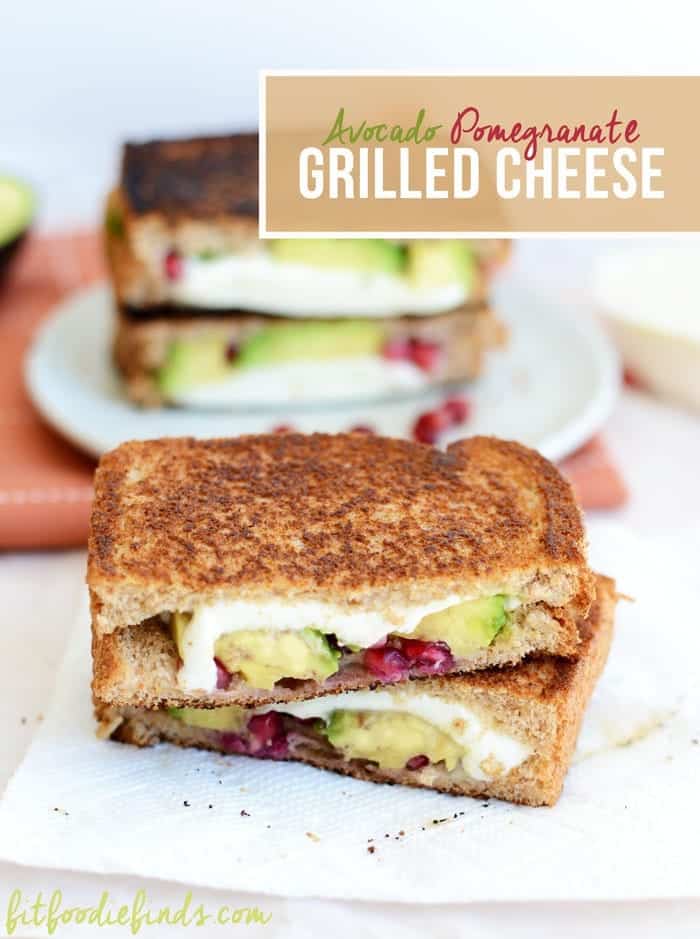 Recipe
Avocado Pomegranate Grilled Cheese
Ingredients
-4 slices of whole wheat bread (or gluten free)
-4 think slices of mozzarella
-2 tablespoons of pomegranate arils
-1/2 avocado
-1 tablespoon butter
Instructions
In a large pan, heat about 1 tablespoon of butter to medium heat.
Prep sandwiches (serves 2) by placing 2 thin slices on mozzarella, 1 tablespoon of pomegranate arils, and 1/2 avocado on top of a slice of bread. Repeat. Then, place another slice of bread on top.
Cook each side of the sandwich, COVERED with a lid, for about 2 minutes, or until it begins to turn golden brown and the cheese melts.
Similar

Things are finally coming together with the update of FFF! I have been working with the amazing Julie from Deluxe-Designs.net to do a few things to Fit Foodie Finds. We decided to live edit my site instead of putting it "under construction" for a few days. So if things looked wonky or out of place over the last couple of days- that is why! Here's what we (she) did-
Transfer servers from Dream Host to WP Engine

in order to increase speed and have better customer service.

Install the Foodie theme on my Genesis Framework

in order to make things more searchable, user-friendly, and overall prettier.

Create a visual Recipe Index

in order to make finding certain recipes and ingredients more seamless.

Re-categorize and tag all 1,000+ recipes and posts

in order to make things more searchable and user-friendly (still a work in progress…I'm about half way done!).

The foodie theme allows me to have a more intricate home page- where readers can see more than just 1 or two posts. It's much more visual, too with thumbnail photos and the READ MORE button rocks my socks.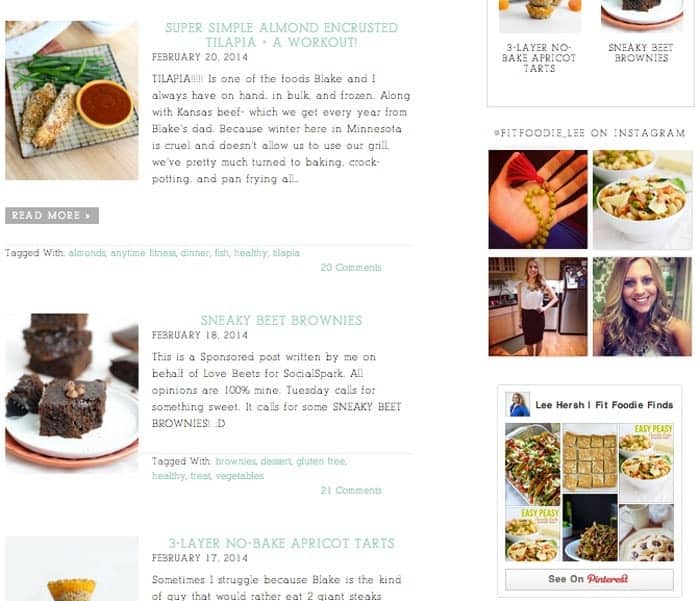 Oh the recipe index, I LOVE YOU. Along with the Foodie Theme, comes the coding for this beautiful, visual recipe index (which you can find in the top menu called…Recipe Index). This gives me the ability to categorize my recipes by category and sub category. When a post is published with the certain recipe categories, the recipe index is automatically updated with my feature image..instead of me having to go in and manually update my old recipe section (which I often forgot to do). HECK YES.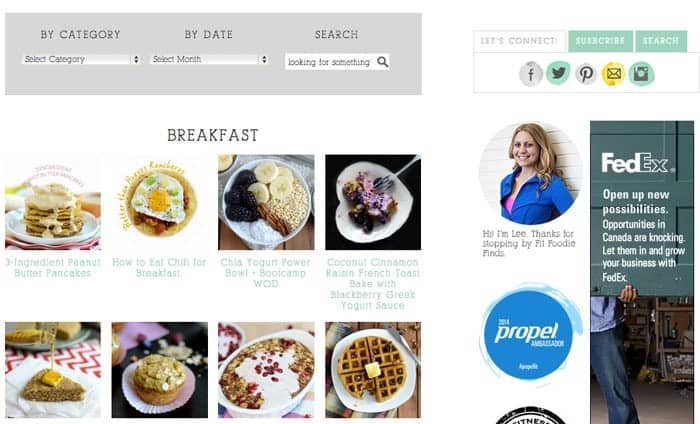 The recipe index is still a work in progress because when I made the switch from Blogger to WordPress in may, all of my categories and tags got messed up and I never fixed them…leaving me with about 1,000 posts that needed to be re-categorized and updated with a square, feature image for the index. I'm about half way done and plan to finish this week (fingers crossed!). I'm at about early 2012 and cringing at the site of my photos from way-back-when :D
That is all for today! Have a beautiful week!