Finding those staple pieces for your wardrobe can be a process! Today I'm sharing with you my three favorite fashion pieces I added to my wardrobe in 2017.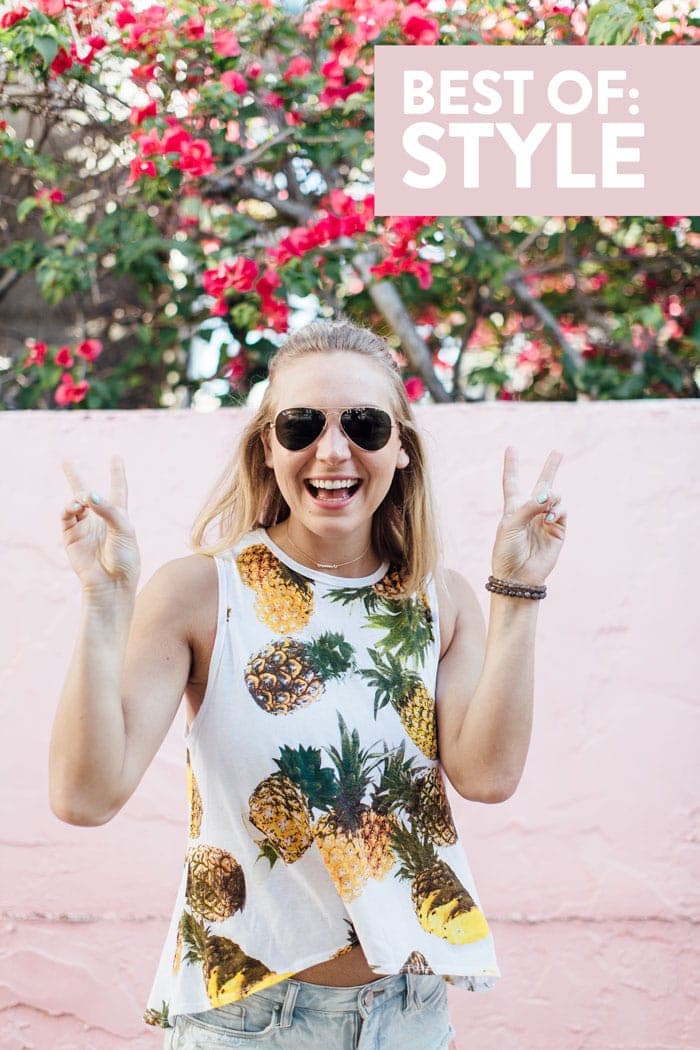 I like to think of 2017 as the year that my closet switched from being a 20-something's closet to an adult's closet. We all have that moment when we take a step back, throw away all of our clothes from high school and start focusing more on quality vs. quantity. I talk about transitioning my wardrobe throughout most of my style posts from this year—->
Style Posts of 2017:
Things I'm Loving Lately Jeans
Things I'm Loving Lately: Madewell Fall 2017
Things I'm Loving Lately: Fall Transition Style
Style Friday: 3 Fitness Looks I'm Crushing On
Style Friday: The Spring Tank Dress Every Girl Needs
Style Friday: My Favorite Places to Shop 
While transitioning my wardrobe, I have discovered I truly do have staple pieces in my closet. Although I always have my eye out for great, classic pieces, I have been going back to three staple pieces ALL YEAR LONG. As you probably know Madewell and Nordstrom have been my go-to places to shop and my top three favorite fashion pieces for 2017 (you guessed it) came from Madewell and Nordstrom!
This Tank Dress from Nordstrom has been a staple piece for me and so many of YOU. I bought this dress because it fit me like a glove. I am always looking for pieces that fit my athletic build and make me feel feminine. This dress nailed it. I can dress it up or dress it down depending on my mood. So many of you also ordered this dress and have been singing it's praise! I have officially renamed this tank dress 'the sisterhood of the traveling tank dress' because it's a dress that really fits any body type, for any occasion! P.S. they have a long sleeve version of this dress TOO. Yeah, I obviously had to buy it.


You have all probably seen this cardigan all over my Instagram, Facebook, Pinterest, and everything in between! I started wearing it in the fall and it transitioned perfectly into the winter months! Besides the fantastically beautiful burnt orange color, I love this sweater because it's perfect for layering and really just takes ever outfit to the next level.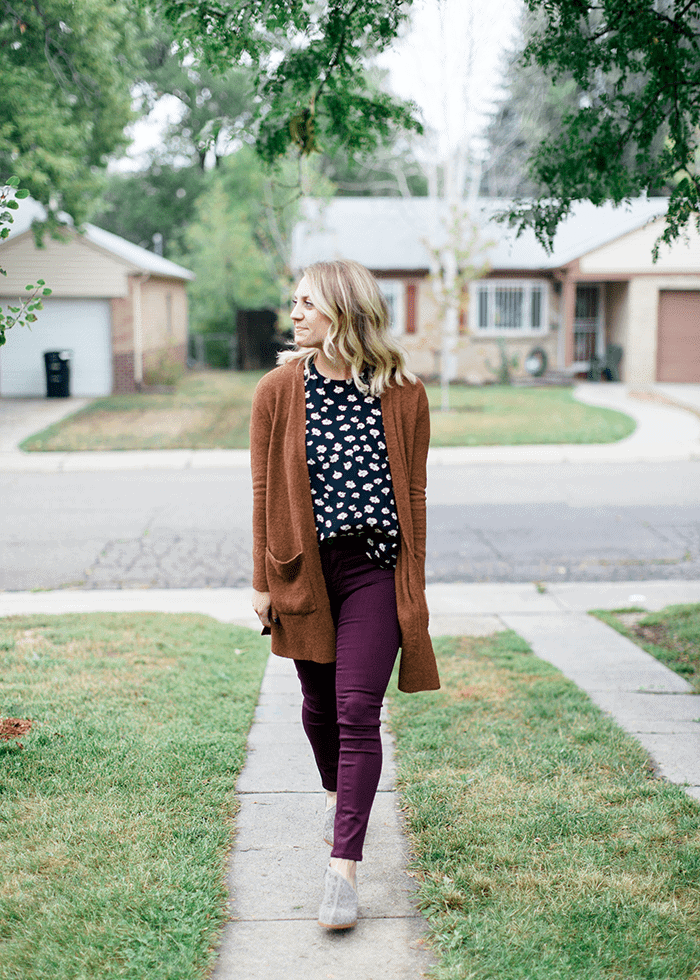 I was just telling Linley how much I LOVE THESE JEANS. I love these jeans so much that I had to have my mom put a patch in the knees because I've been wearing them every day for 6 months. They hit me just right on my waist, they look great with all shoes, and they make me feel pretty damn sexy. Please do yourself a favor and at least try them on at Madewell! OMG.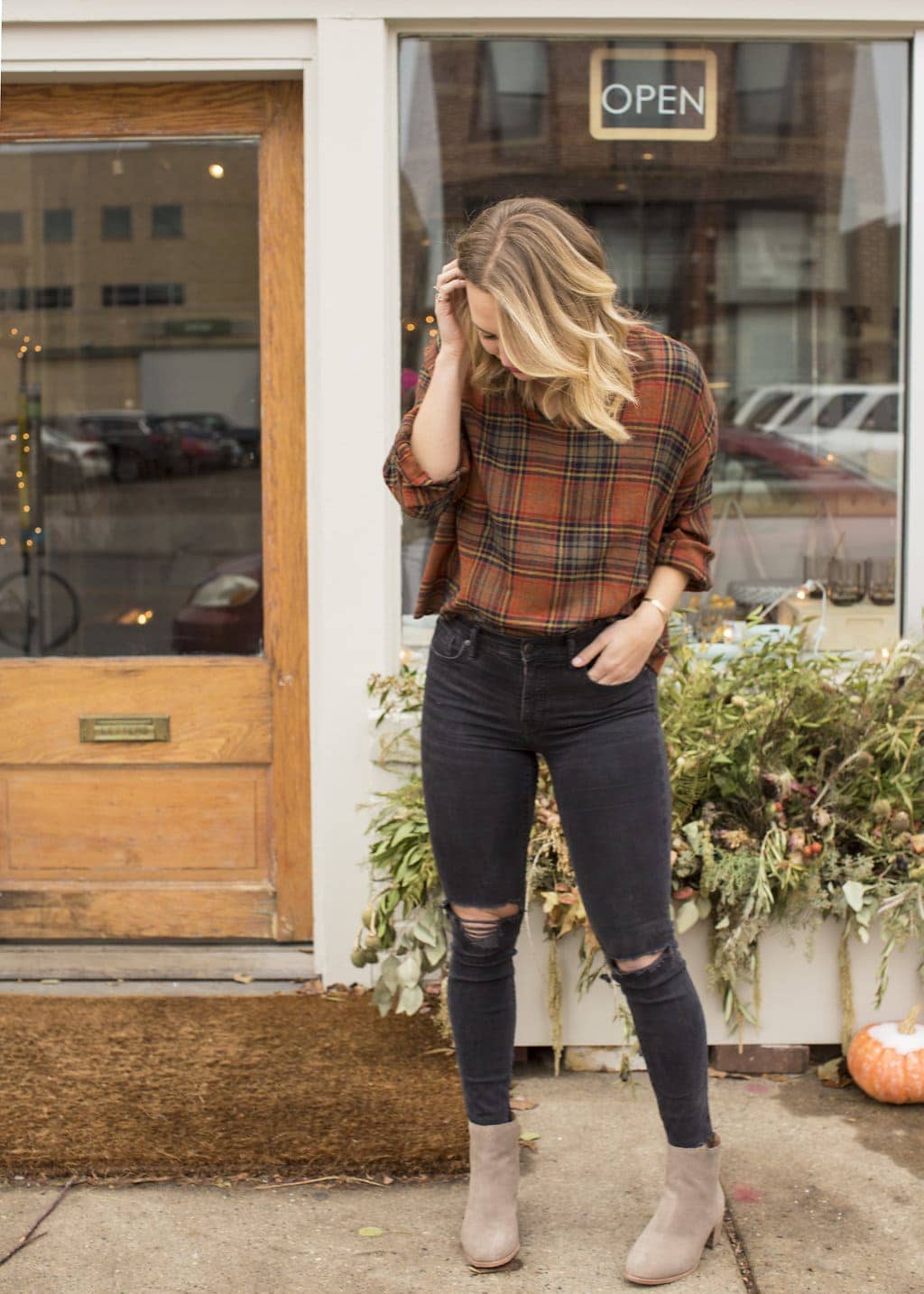 Outfit of the Day
Ya know, this might sound corny, but doing more #OOTD posts (which you all asked for) has really made me feel more feminine. Does that make sense? I've realized that as I mature my style evolves into a more feminine look. Growing up, I was definitely a tom-boy and it has been fun to mix old tom-boy Lee with feminine Lee. I have also LOVED getting Stitch Fix boxes (try it HERE) and letting someone else pick out something I wouldn't usually try on. 2017 was the year of cleaning out the closet and figuring out what I love again. I can't wait to see what 2018 has in store for my closet. Check out some of my favorite #OOTD posts below!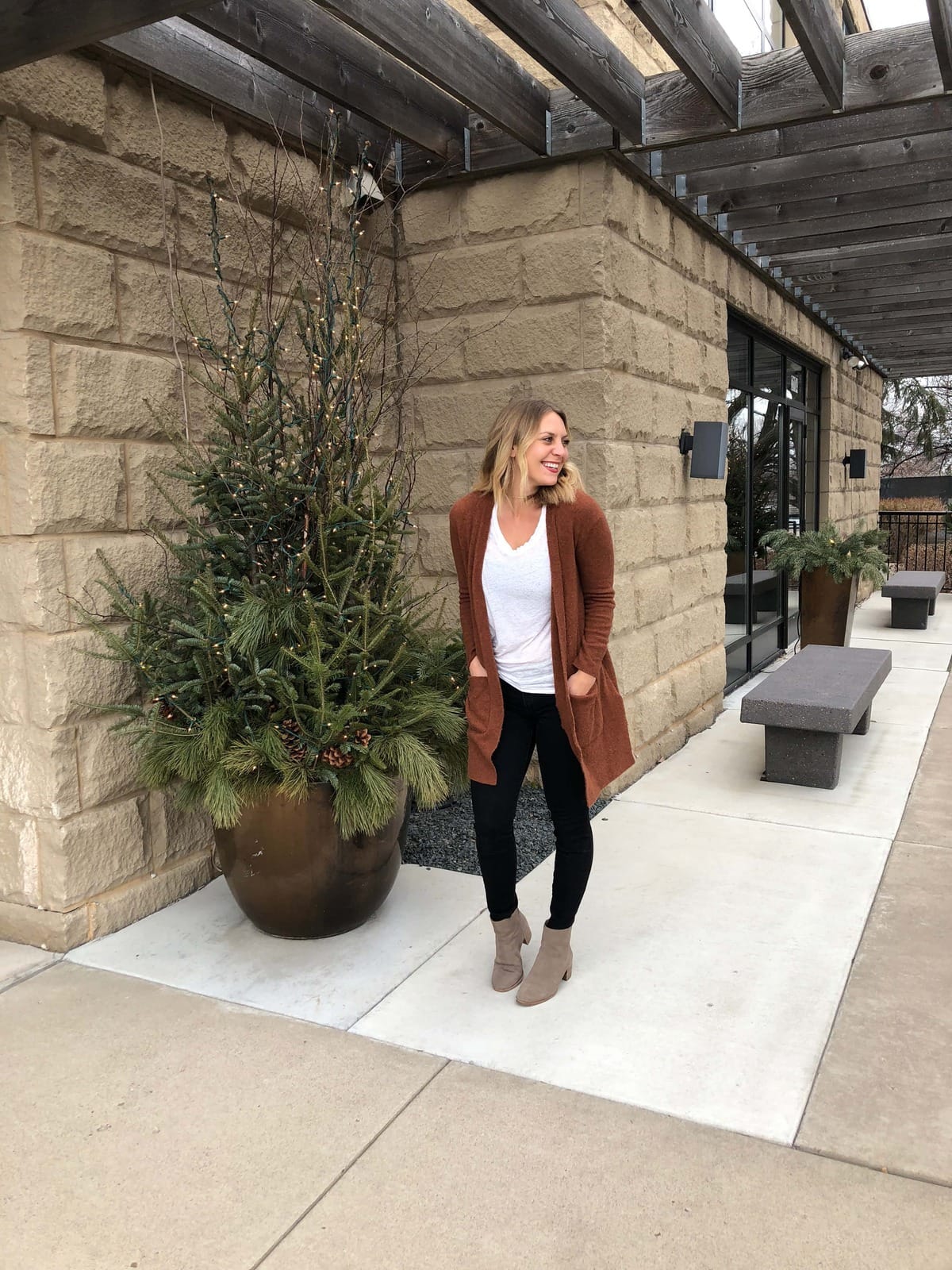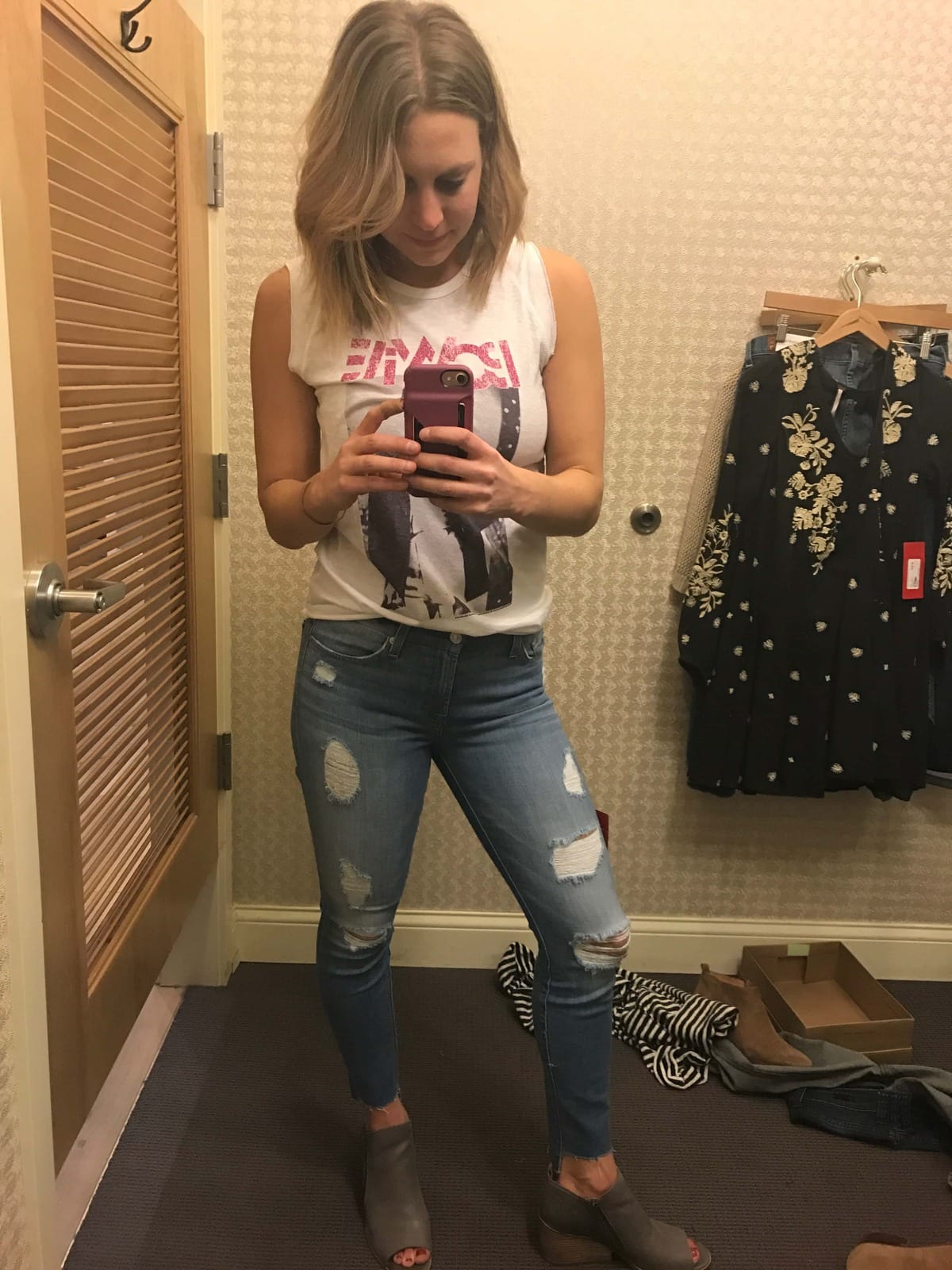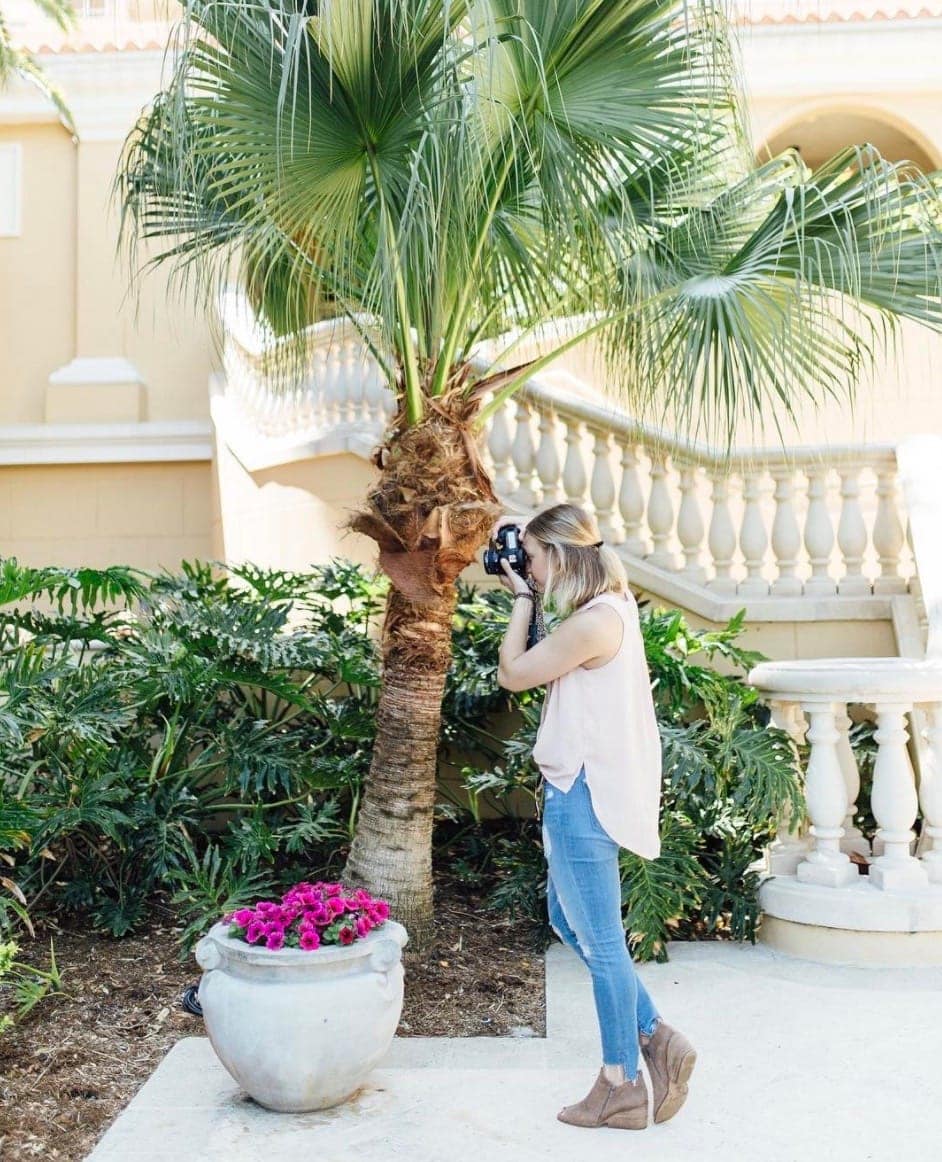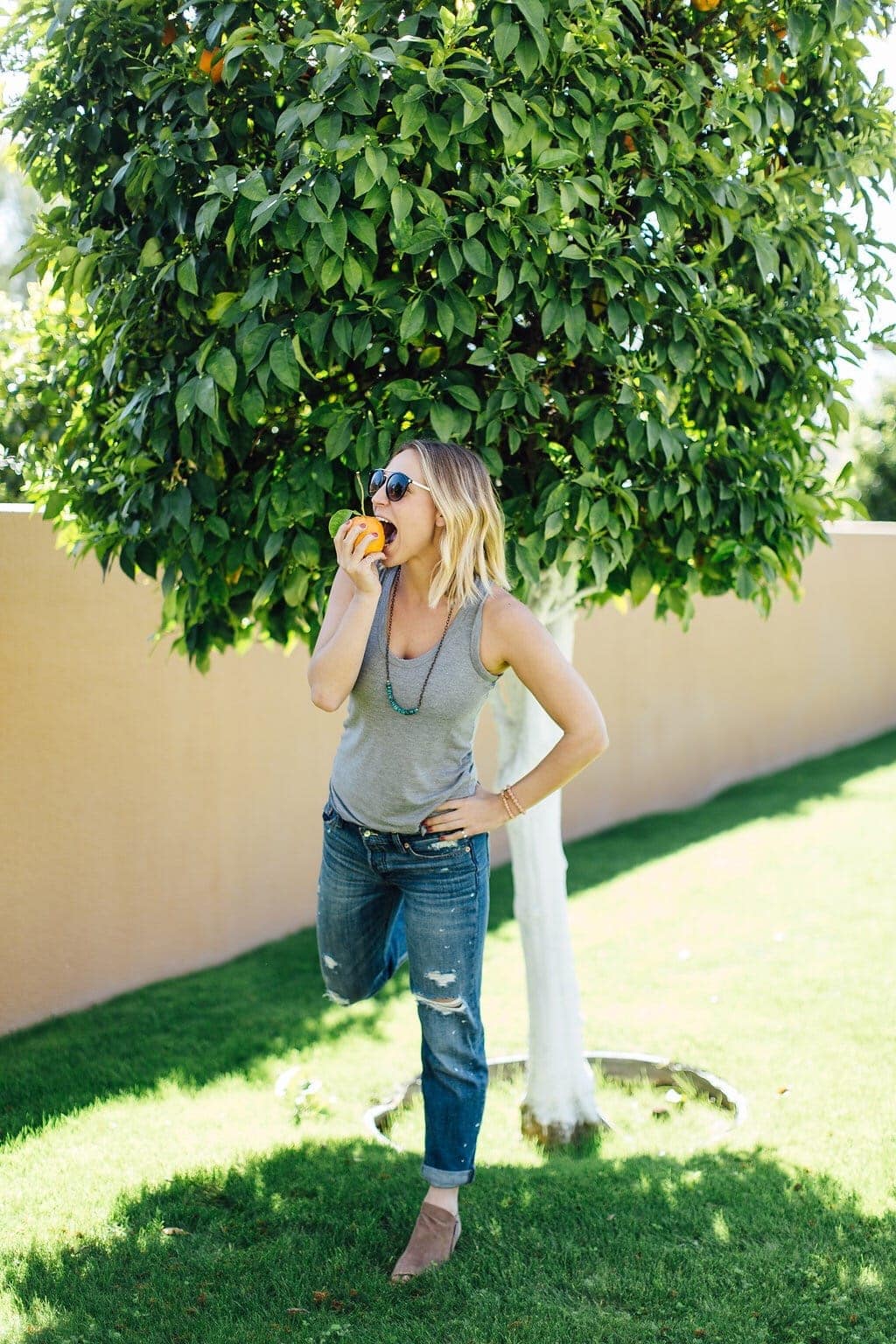 ;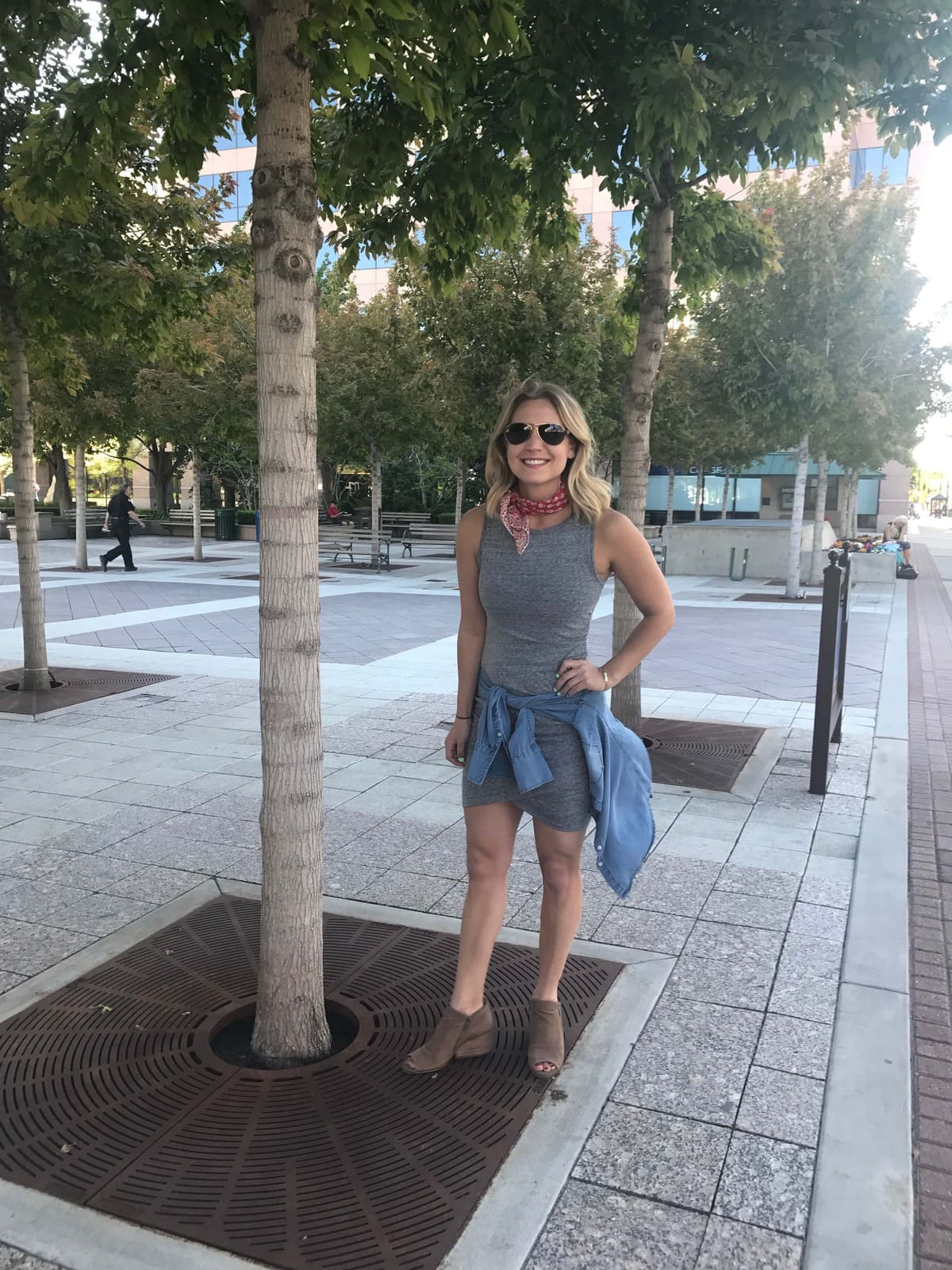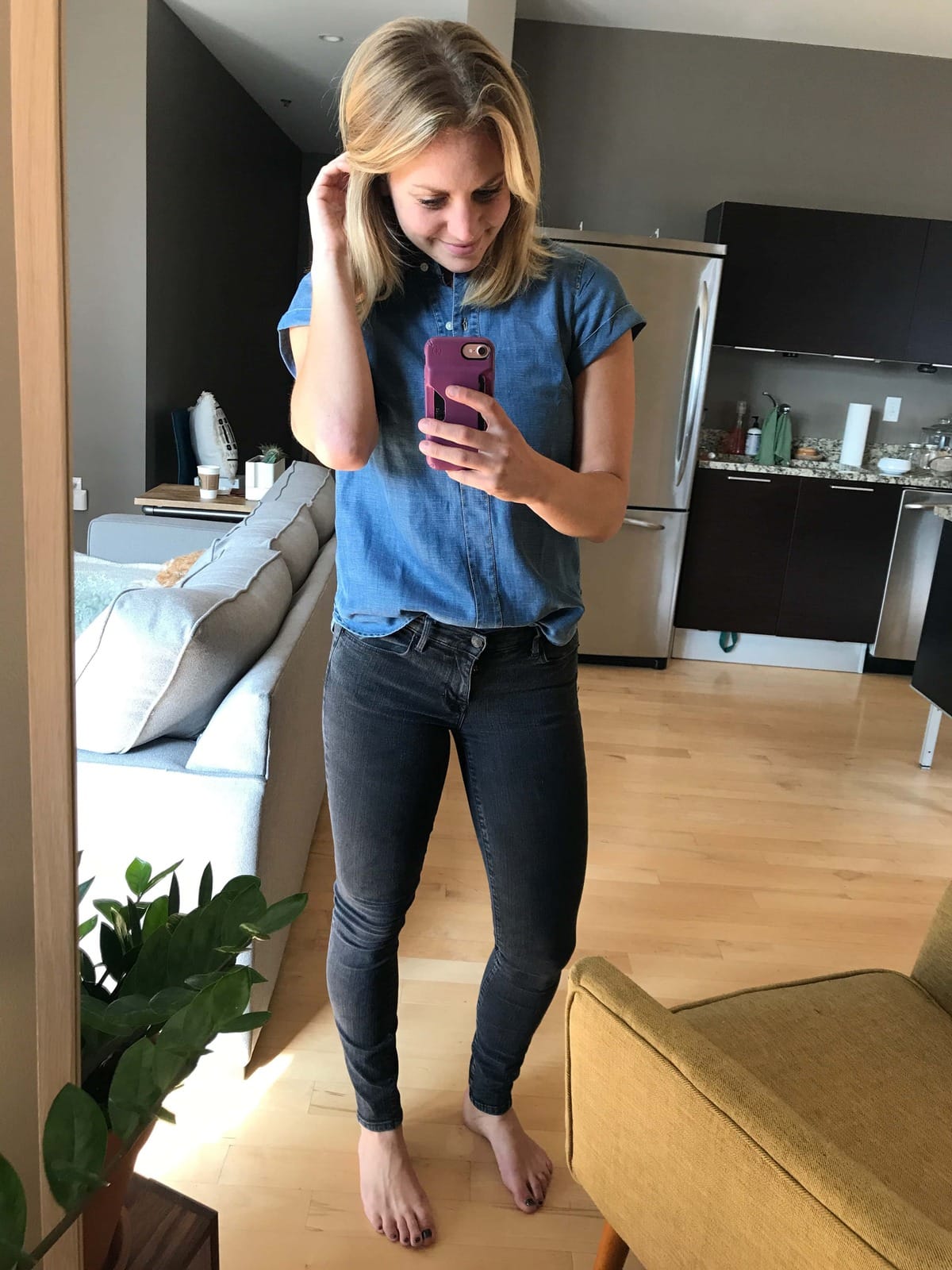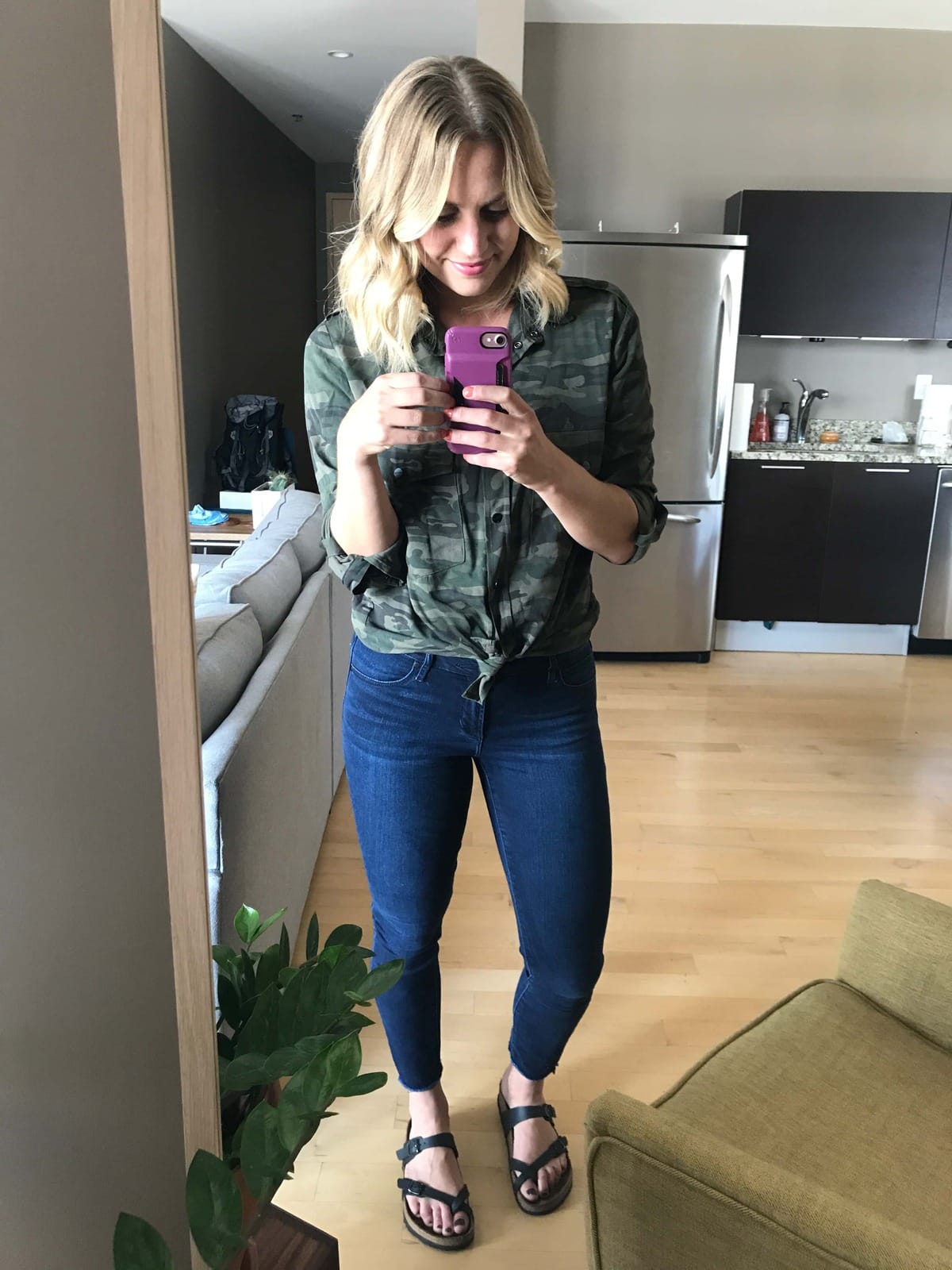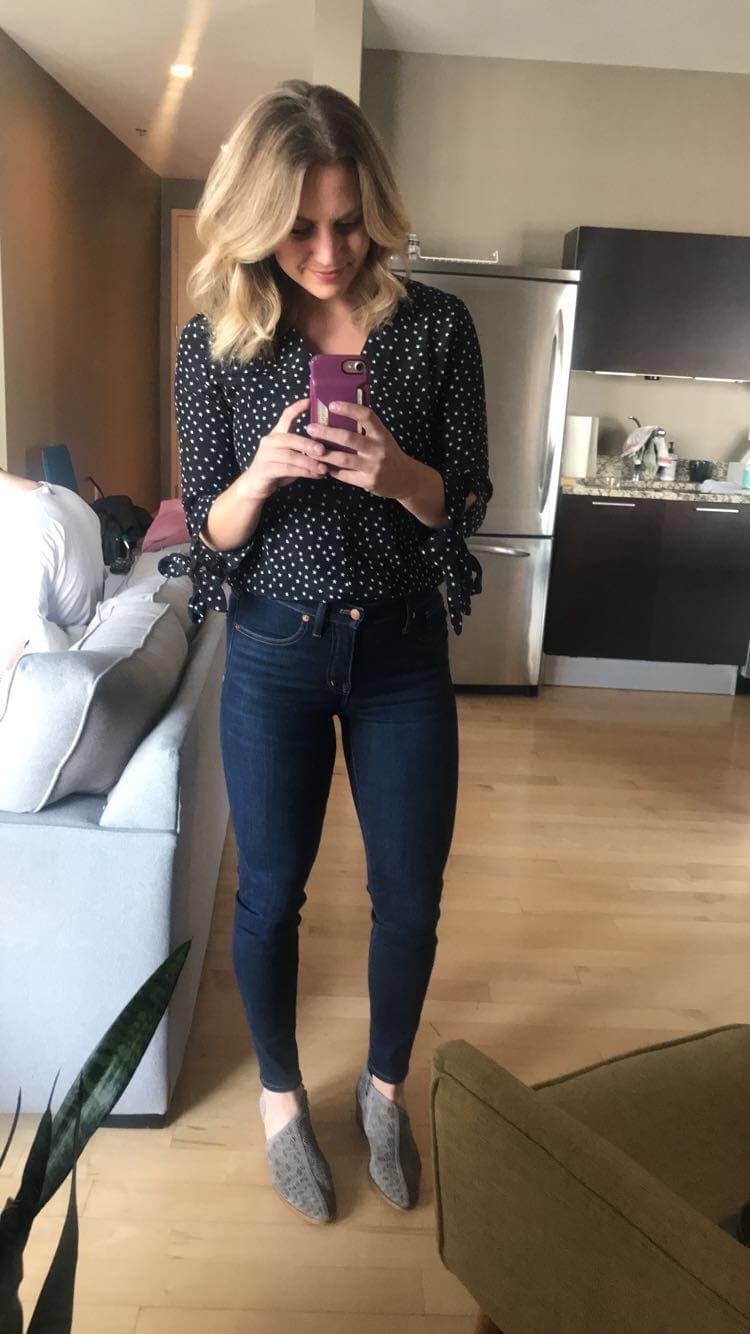 ;