It's already the second weekend in July, JULY. Where the heck is summer going and what do I have to do to SLOW IT DOWN? I have been reminded in the last couple weeks of how important it is to slow down and enjoy the heck out of the little things. I've been traveling on the regular, doing a lot of writing for the blog, getting ahead on work stuff (YAY TRAVEL), trying to fit in workouts, etc…when for gosh sakes, I should just slow down and grab a huge glass of sangria and hang with Sister, Sister Boy, and my Coñera (cause they rock my socks AND have the best patio in the world).
Linley and I have been working like dogs to get ahead on recipe testing and life before I head to Scandinavia with Man Candy and we've both decided that we need to be more intentional about taking time to in enjoy the sunshine. Lately we've been taking a mid-day break and going for a walk WITHOUT our phones (or screens…as Linley would call them). No screens, just brains and good talk. Can I just say that 30-60 minutes without my phone is the best thing that ever happened. So, hop to it. Grab your favorite people and go to a park this weekend WITHOUT YOUR PHONE. Grill, play bags, go to an outdoor movie, and have a really good conversation. And breathe. I mean, Target already has their back to school supplies out…don't let them win. Hold on to summer as long as you can.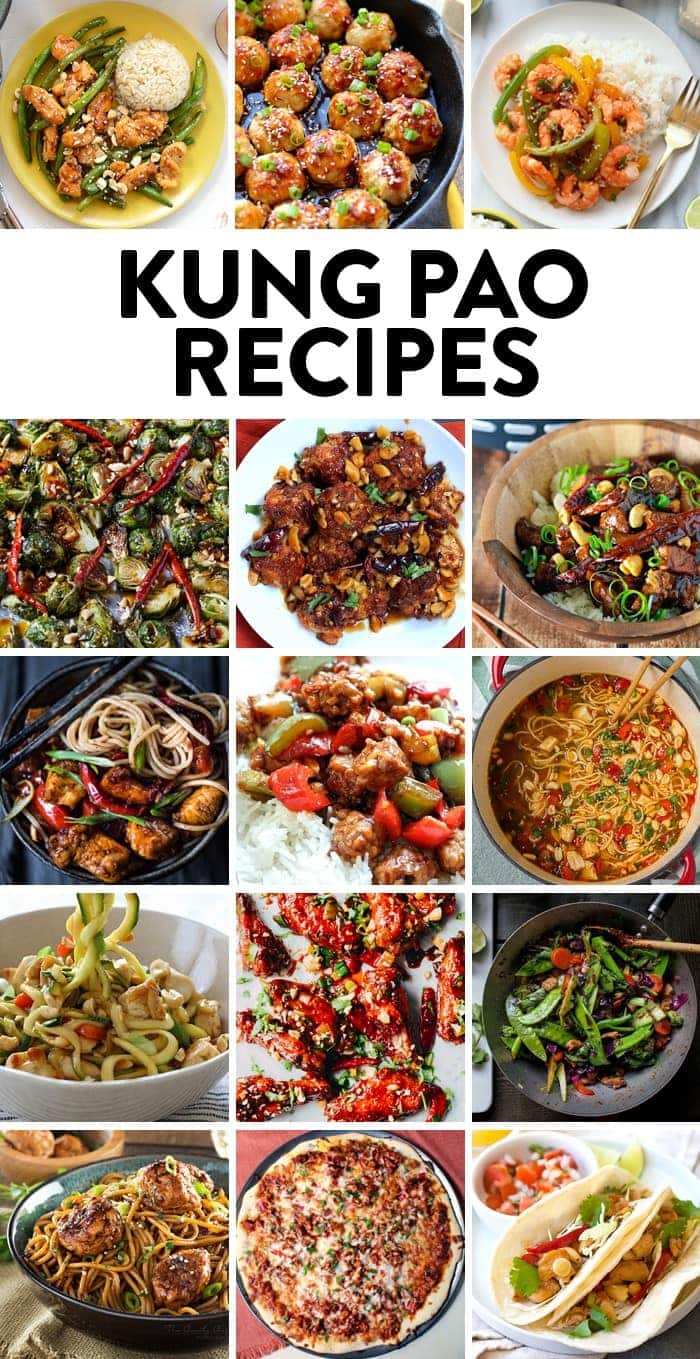 Now that Lin and I have been home for longer than 2 days, we've hopped back on the BOWL train and it feels so good. Whether it's a chicken bowl, a shrimp bowl, or a veggie bowl…we've been slathering them in our favorite KUNG PAO SAUCE. FFF's Kung Pao Sauce is the sauce of the GODS. Like, all of them.
When in doubt, kung pao it.
You only need THREE INGREDIENTS to make the classic Fit Foodie Kung Pao Sauce.
BAM. There are different variations of Kung Pao dishes on the web and I want to make them ALL. Hence, the best savory round-up of all time. THE BEST KUNG PAO RECIPES. HIIIIYAH.
Get your kung pao on with one of these delicious kung pao recipes featuring chicken, vegetarian, and even kung pao chicken pizza!