You can find some of the best meal prep bowl recipes around town on Fit Foodie Finds: lunch on-the-go, healthy dinners, and so much more. Everything really does taste better in a bowl. Amiright?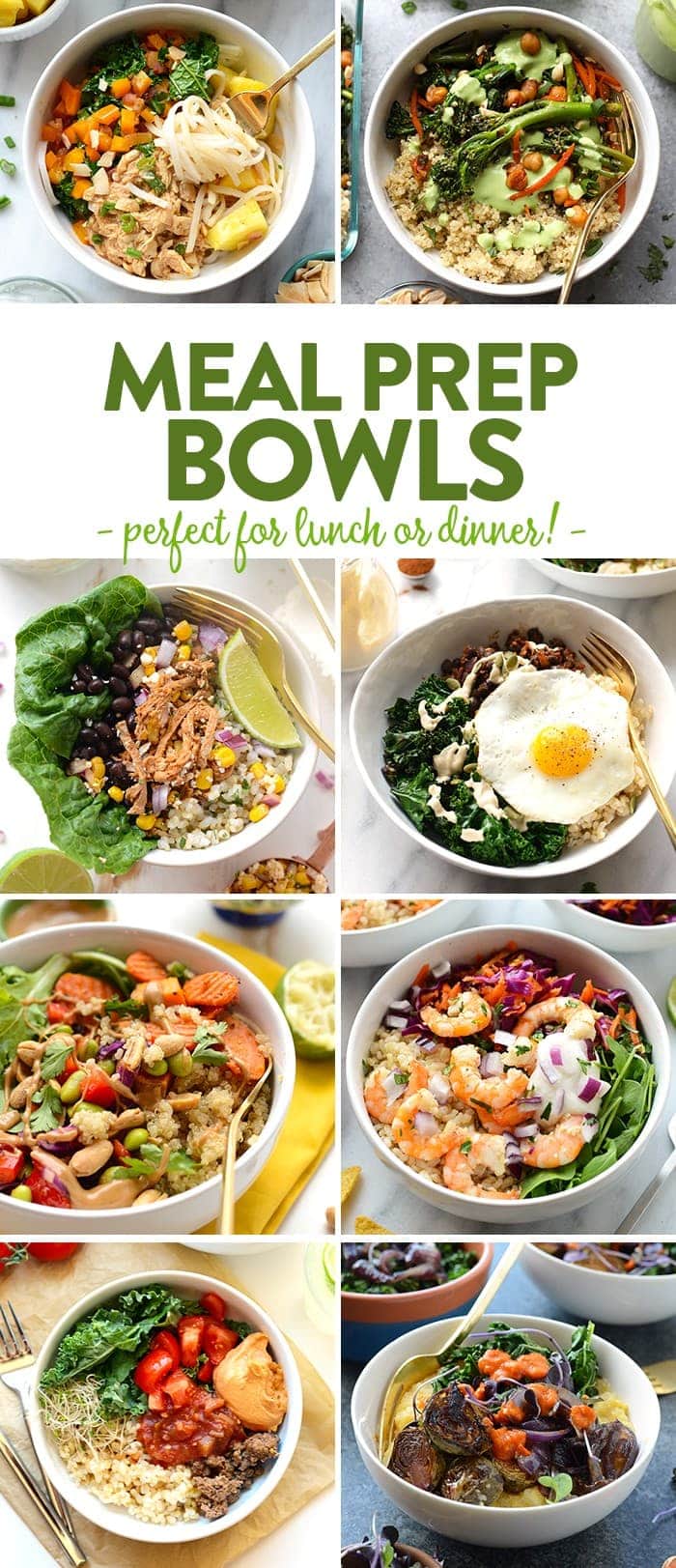 You guys, there are only five more weeks of winter (according to the ground hog) and I swear, I could absolutely kiss that fury little guy, because I need SUN. January and February in Minnesota are pretty hard on my depression. No sun + no vitamin D = A moody Lee. Anti-depressants can only do so much. Many of you have shared with me that you too suffer from depression on some level or another, as well and I really appreciate knowing that I'm not alone. When I can't fly to a warm climate to get my sun-fix, I make sure to surround myself with my most positive (and funny) friends, I workout a little more often, and I try to eat as many veggies as I can. Seriously, those three things (in addition to my meds) really help carry me through these MN winters. If you're right there with me, hold on just a little longer!
Luckily, I am going to get a little dose of sunshine in a couple weeks when I head to Arizona with the Healthy Glow Co. Team. We get a lot more work done when we are together and we're already prepping for some amazing things to come in Spring/Summer. This "obviouslyyy" means we need some sunshine for a couple different photoshoots. I am very grateful that I have the opportunity to fly to some sun. And? If you haven't kept your eyes on flight deals to Phoenix, do it NOW. Our tickets were such a great deal for a round trip out of Minneapolis. So, if you're getting the itch to travel to a warmer climate…take some time for YOU and find a ticket for a good price! My go-to airline? Southwest all the way!
Moving on to The Best Meal Prep Bowl Recipes Around Town!
It's no lie that Team Fit Foodie lives off of food in bowls. If we are being real, I know that the food doesn't change the moment I put it into a bowl. However, for some reason food looks better in bowls. When food looks good, it tastes so much better. It is also easier to meal prep food that has a bunch of ingredients that taste really good together. Why? Because you have to pack it up in a tupperware and bring it to work and who wants to bring a million pieces of tupperware to work in a huge grocery bag (I used to be that girl).
I found that it is so much easier to make food at the beginning of the week and pack up all the ingredients in one tupperware for lunch-on-the-go. When we are recipe testing for meal prep lunch and dinner recipes at Fit Foodie HQ, we follow a loose guideline.  Always include one of each thing below:
Grain
Veggie
Protein
Sauce
We start here and choose a theme and ingredients that fit that theme. So, knock yourself out and check some of The Best Meal Prep Recipes Around Town! Feel free to experiment with different ingredients in all recipes to fit what you like. Have fun + ENJOY!