Black Friday is this week. I have never been one to get up super early to stand in line, but you all know I am a sucker for a good deal! I decided to do a little research before Black Friday to scope out some of my favorite retailers to make a wish list for Black Friday! I wanted to keep all of you in the loop, so below is my Wishlist for Black Friday! Fingers crossed I can get some staple pieces for winter! HAPPY SHOPPING!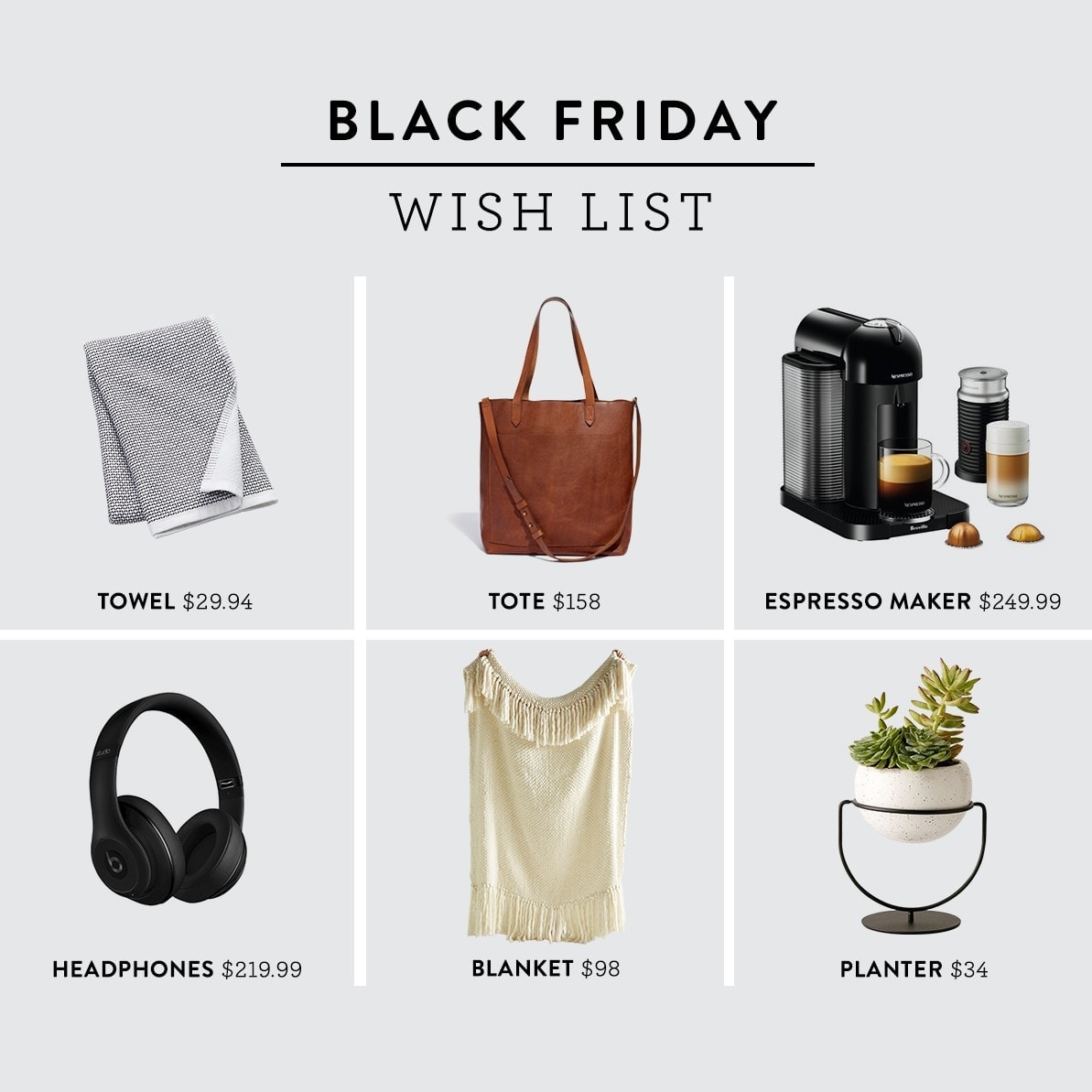 Tech
When it comes to Tech, Mark is my guy. He set up Alexa for us all throughout the apartment and connected our Sous Vide to Bluetooth. This year, I decided to take tech into my own hands and add some things to the list! I have heard really good things about the Nest and I'd love to get myself a new FIT BIT!
[show_boutique_widget id="655438″]
Kitchen
I love my kitchen, so I'm always looking for new small appliances, dishes, dish towels, and basically everything! I have had my eye on a Nespresso and I really need some practical food storage containers for organizing my cupboards.
[show_boutique_widget id="655943″]
Style
I am a sucker a good deal on a pair of jeans or booties! I have really been into Revolve and Madewell lately, so I'm hoping I can score some amazing Black Friday deals!
[show_boutique_widget id="655944″]
Home
I have slowly been making our apartment a home. I have been adding greenery, macrame wall hangings, and everything in between! I feel like I am online looking for deals at Target, Urban Outfitters, and Anthropologie every day. I have a good feeling about Black Friday for all of my decor needs!
[show_boutique_widget id="655429″]