Member that one time when I only posted ball recipes? Literally, every recipe for for 4 weeks was a ball recipes. Heck- I almost got on Shark Tank for my balls!
Not really, but I like to think I would have been famous for my balls if I would have gone through with that :D
Instead, I shall stay amateur (Davida) ball maker and keep waiting for my big break. Ha. Ha.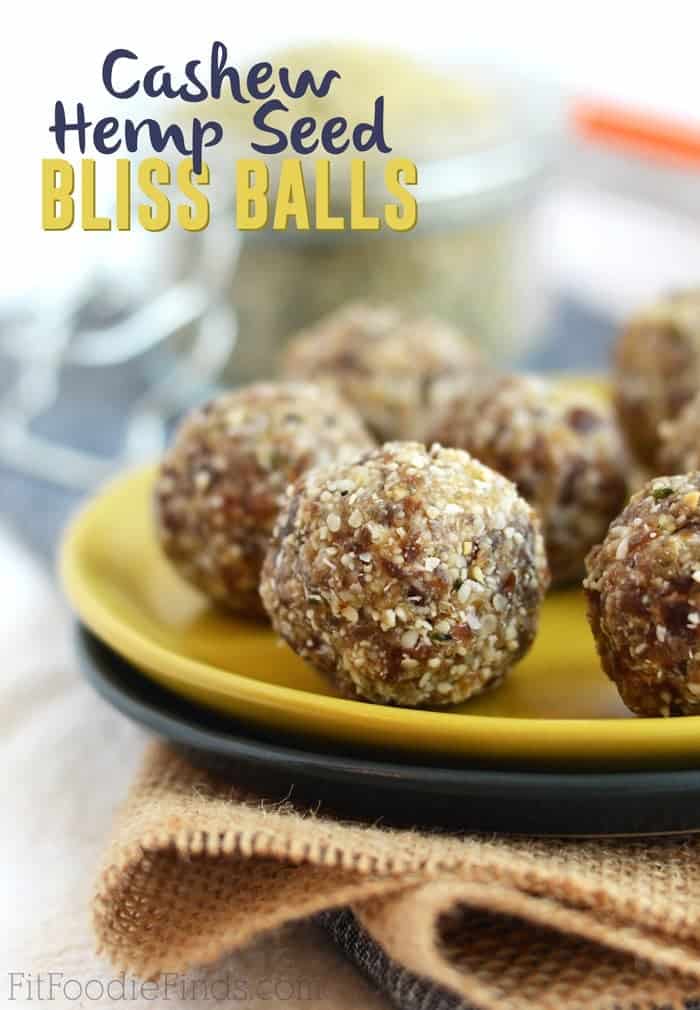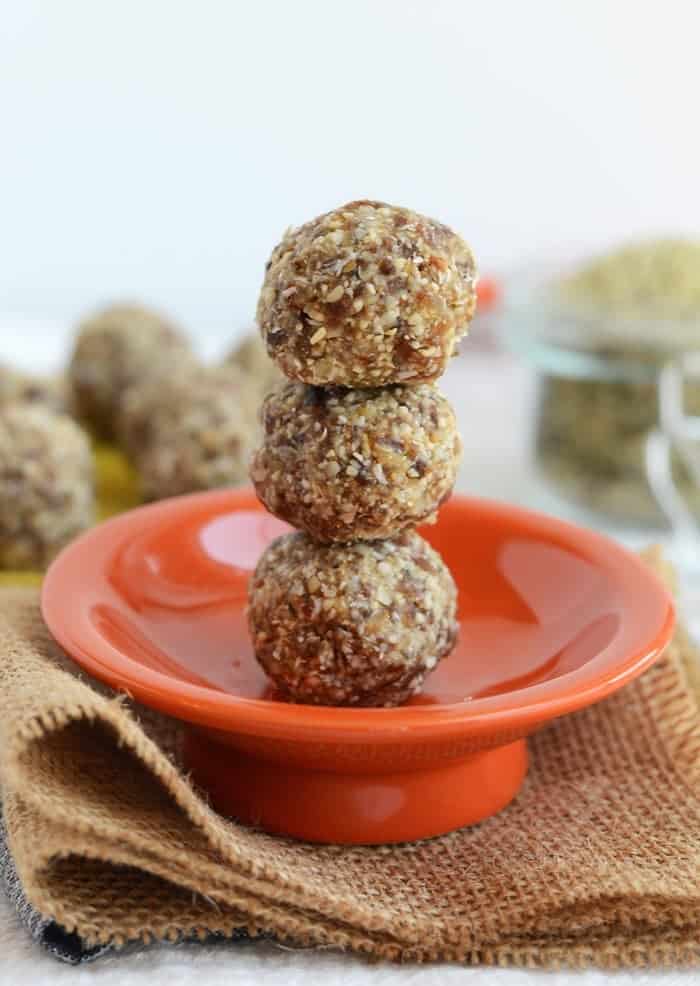 Fer real, these balls rock. I finally picked up some hemp seeds from Whole Foods. I got a big bag for like $9.99. I love the texture and color they add to recipes. Plus they're loaded with protein and healthy fats. SCORE!
Unlike most of my other ball recipes, these balls surprisingly do not have any nut butter inside. They're made with pitted dates (no other sweetener involved!), cashew meal, shredded coconut, and of course hemp seeds.
<3 my food processor.
I need a bigger one. My little baby one only allows me to make 10 balls at a time.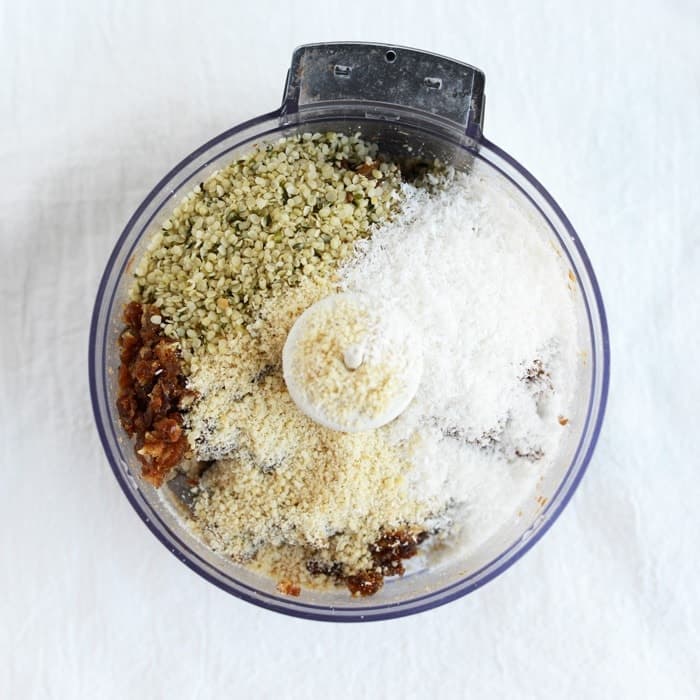 See how pretty these little seeds are?
I think they look more appealing than chia seeds…which look like ants in my oatmeal. Now I'm not against eating ants, I just think these multi-colored little bugs look more delish!
Plus- I was bit by fire ants as a kid. Forgive and forget? NEVER!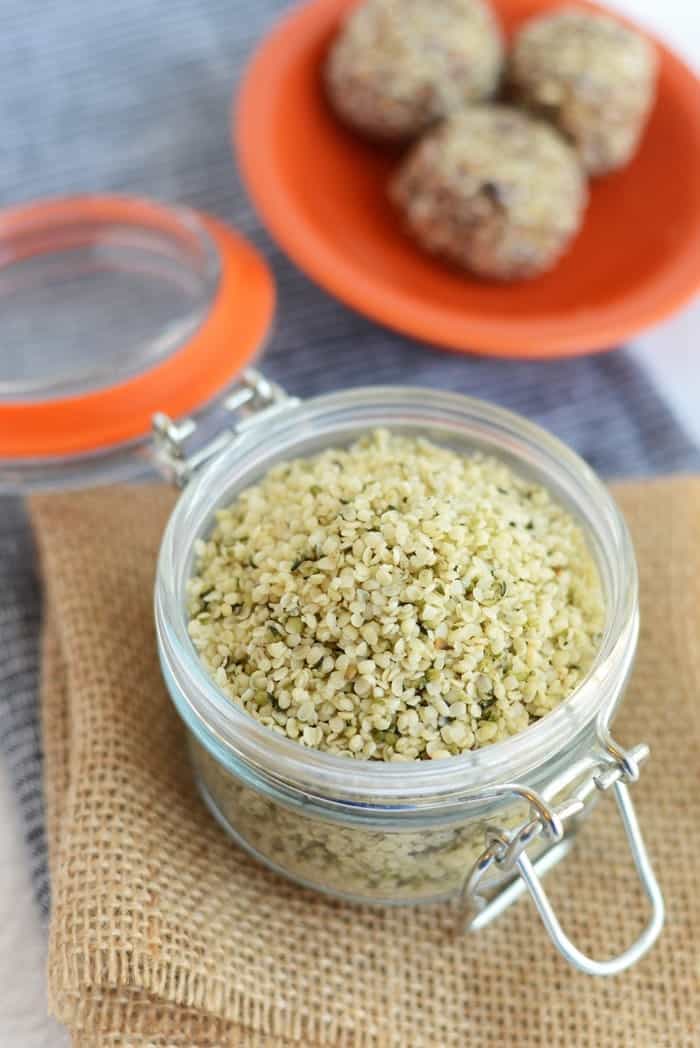 Recipe
Cashew Hemp Seed Bliss Balls
141 calories, 48 carbs, 4g fat, 3g protein, 22g sugar
Prep Time:

10 minutes

Total Time:

10 minutes
Ingredients
30

pitted medjool dates

1/2 cup

cashew meal or ground cashews

2 tablespoon

s shredded coconut

2 tablespoon

s hemp seeds
pinch of salt
Instructions
Place 30 pitted dates in a small food processor. Process for about a minute or until your dates are chopped. Add the rest of the ingredients and mix until everything is combined. Using an inch cookie scoop, scoop out dough. Wet hands a little, then roll in your palm to form a ball. You shouldn't need too much moisture, but wet hands does help! Repeat x 10.
Similar
141 calories- not bad for a ball of deliciousness!
A perfect travel snack or after dinner treat. Tested and proven by your's truly :D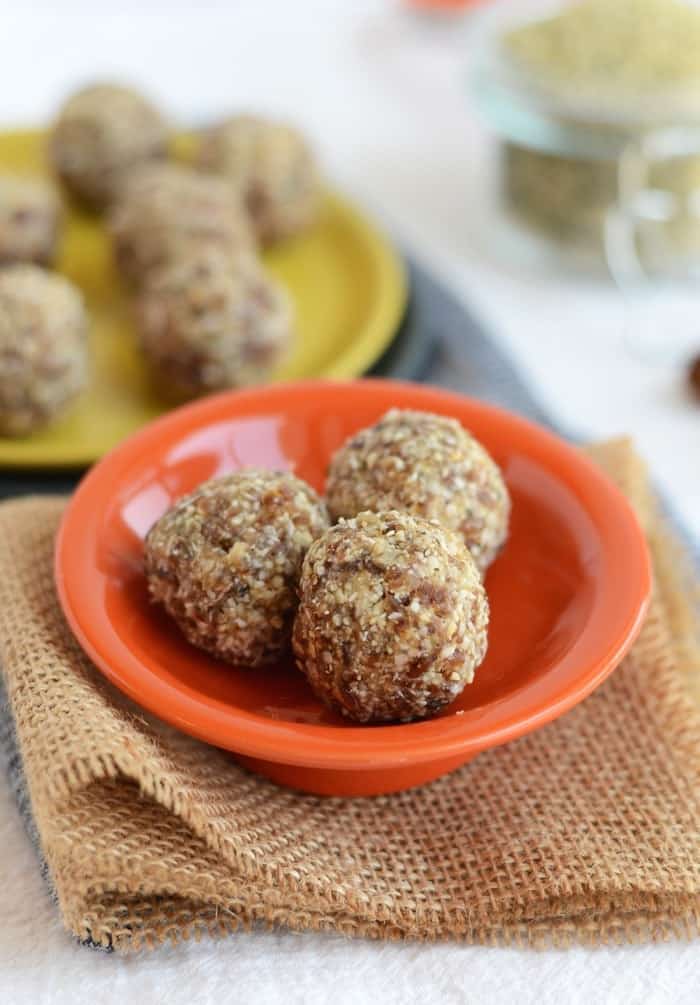 PS: I'm currently visiting my parents in Ohio right now.
Oh the beauty of working for yourself and being able to work anywhere. <insert peace sign emoji>