A lot of people ask me how I come up with my recipes. I usually respond with…"It's all up here (point to my brain)."
Hehe, just kidding. I always start off with some sort of base recipe or inspiration….Something I've made before or seen on another blog. Pinterest is an absolute godsend for recipe inspiration and creation. It's usually my first stop (who needs Google anymore?).
Like these cupcakes- it's not like I just pulled the recipe out of my pocket!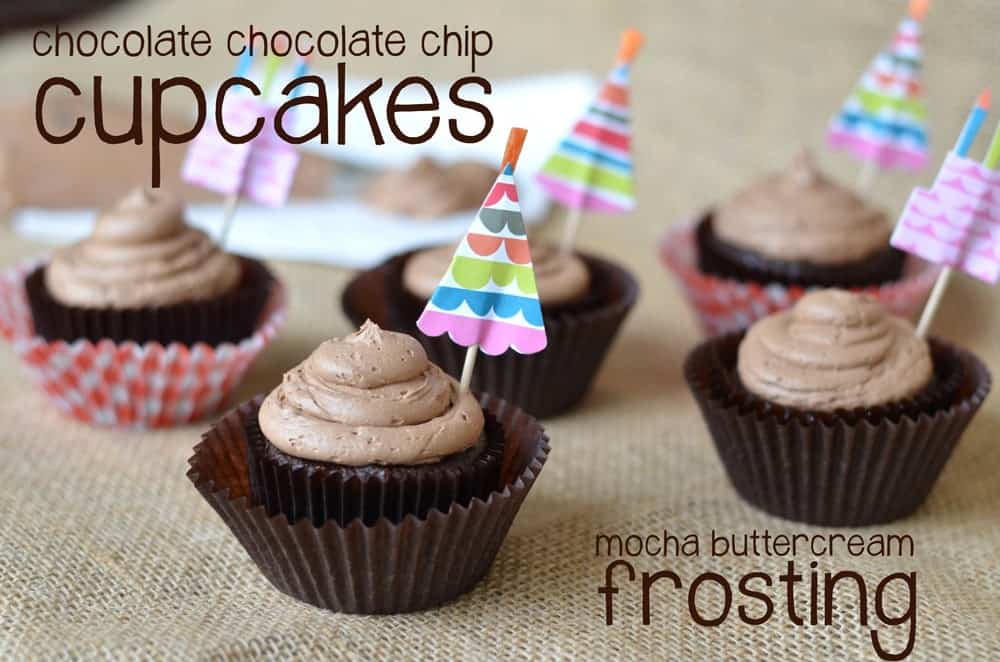 I actually modified a recipe I've done before: Healthier Chocolate Cupcakes. For the frosting- I got the base from THIS (Espresso Buttercream Frosting) recipe and modified the flavor with ingredients I already had in my cabinet.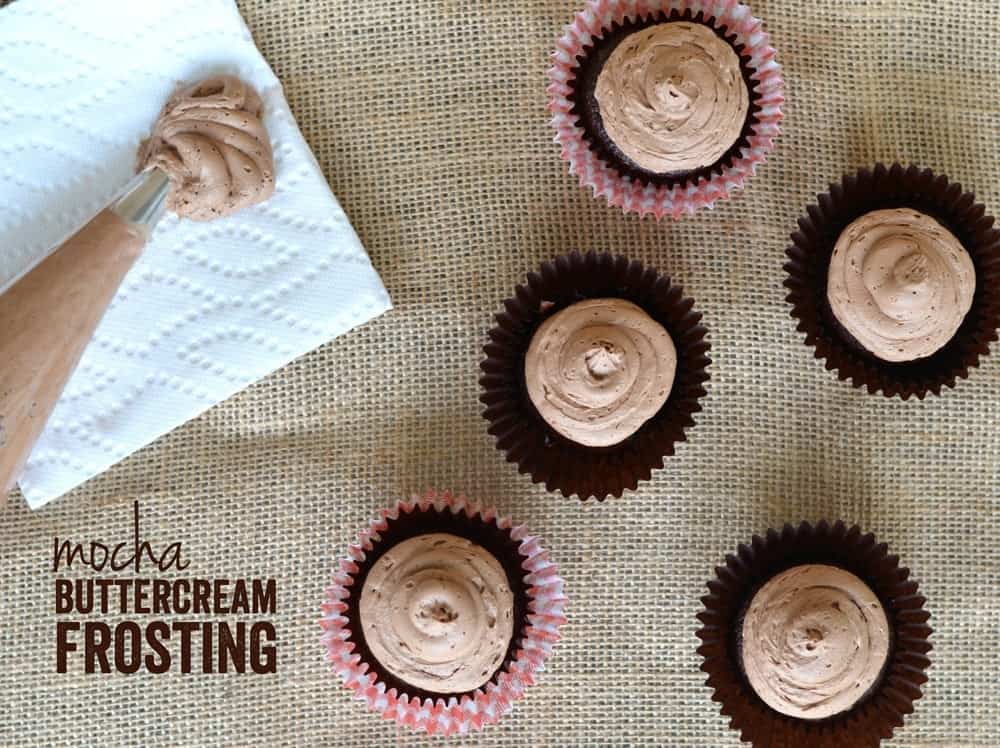 So I am sure you are thinking, well how the hell are these cupcakes healthy? That is a really good question. I did take some steps to make the actual cupcake part healthier by using less sugar, half whole wheat flour, and applesauce instead of oil. But- the frosting pretty much canceled it out. There is a healthy dose of butter and sugar and Linley deserved every bit of it! These were birthday cupcakes for one of my dearest girlfriends Linley. If you're going to do a birthday cupcake- you best do it right.
It's called moderation.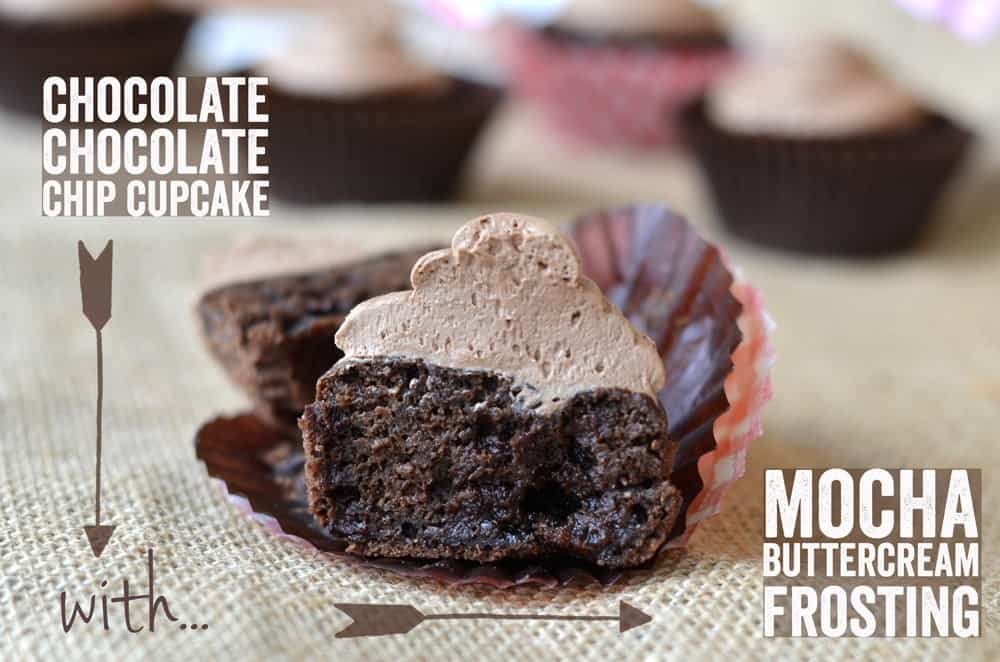 Chocolate Chocolate Chip Cupcakes
I used THIS recipe + 1/3 cup mini dark chocolate chips.
Mocha Buttercream Frosting
I used THIS (credit: Brown Eyed Baker) recipe but used 1 teaspoon mocha flavoring instead of espresso powder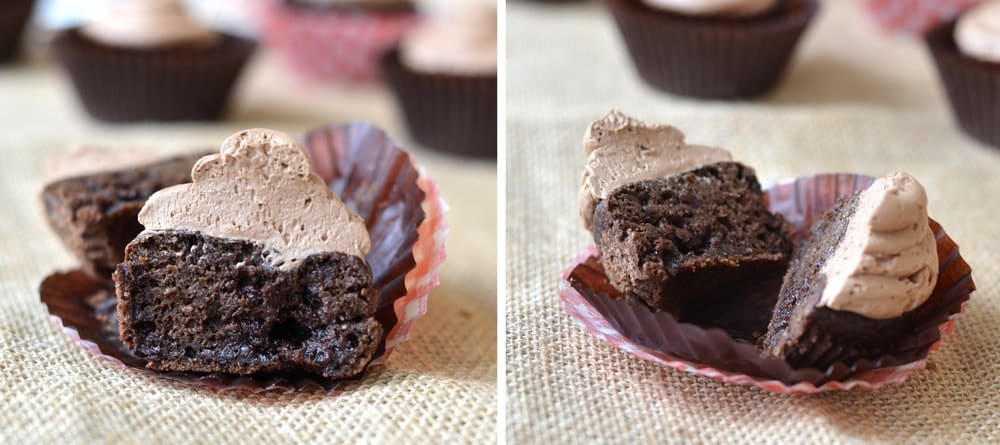 Very spongy and delicious! The cupcakes didn't puff up as much as my original recipe, but I think that is because I added mini chocolate chips, which made things a little bit more dense. The frosting seemed pretty perfect, but when I transferred it to the piping bag and then onto the cupcake, things got a little but airy.
Don't care! They are still gorgeous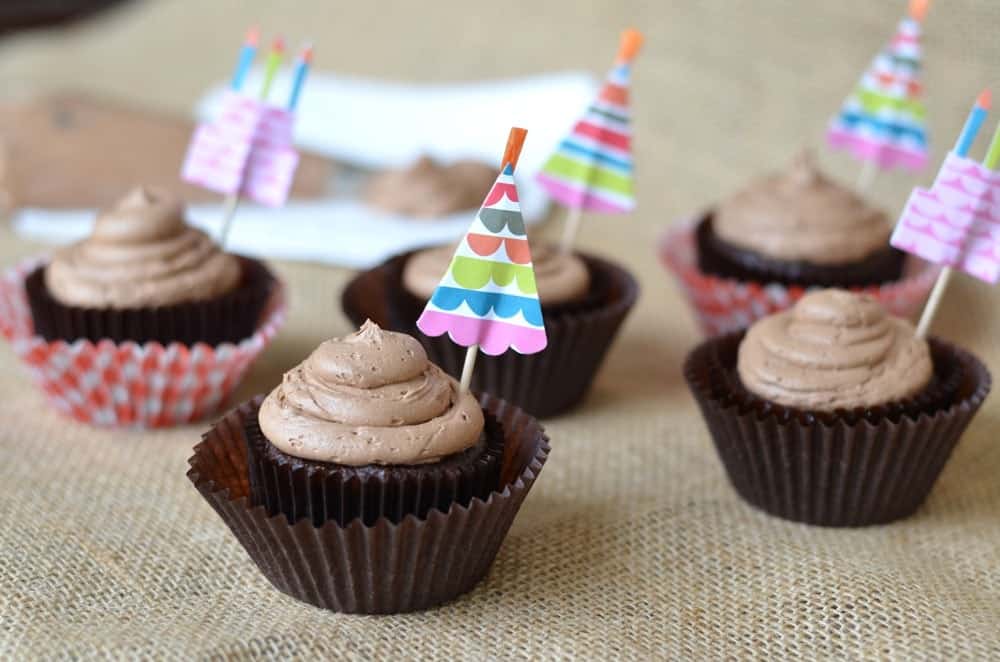 I picked up cute little accessory flags at Sur la Table. Such an easy way to give a boring cupcake some pizzaz.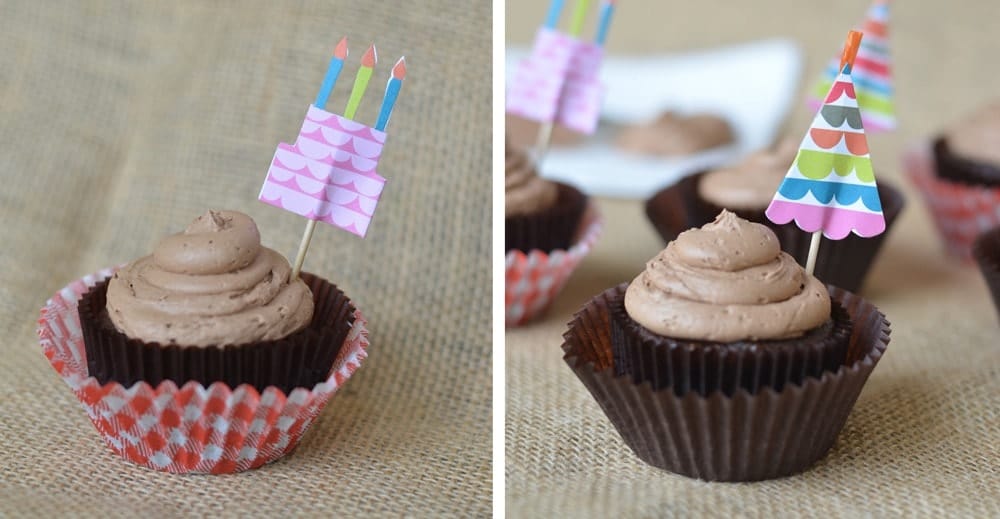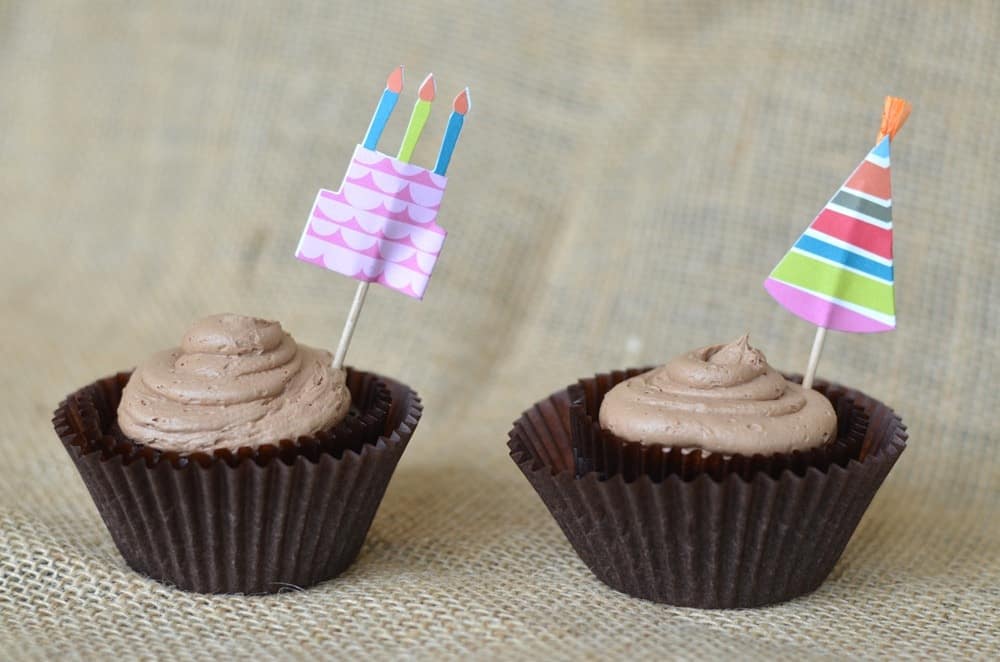 And that is that.
Now, I just really want to eat a cupcake.
Cupcake Flavors: Whats your favorite?