There actually isn't any chocolate in these granola bars at all. I used my all time favorite product from Penzey's Spices…100% Unsweetened Cocoa Powder. It's incredibly rich in flavor and I have 2 huge bags of it that I got from Blake's step mom for Christmas, she knows me well!
I have been on a carb kick lately. It always seems to happen at that certain time of the month. Carbs, carbs, carbs, I all I want is carbs.
So- I make my own carb-filled snacks instead of eating the processed kind :) Like these granola bars for example. They are made with minimal ingredients and are absolutely to die for!

They are lightly sweet, chocolatey, and topped off with a little sea salt.
Recipe
Chocolate Coconut Granola Bars
Prep Time:

10 minutes

Cook Time:

8 minutes

Total Time:

18 minutes
Ingredients
-1 cup gluten-free rolled oats
-1/4 cup coconut flakes + 1 tablespoon for garnishing
-1/4 cup unsweetened cocoa powder
-1/4 teaspoon vanilla
-2 tablespoons coconut oil, melted
-1/3 cup roasted almonds, chopped
-1/3 cup brown rice syrup
-pinch of sea salt for garnish
Instructions
Preheat oven to 350F and line a baking sheet with parchment paper or lightly spray with coconut nonstick cooking spray.
Then, in a medium size bowl, mix together oats, coconut flakes, and cocoa powder. Then, add rest of ingredients and mix with a wooden spoon. It may be easier to use your hands for this part.
Once things are throughly mixed together, everything should be pretty sticky. To form bars, wet hands and scoop a palm sized amount of dough. Then shape into a bar, compressing the dough between your hands. Place on the baking sheet and repeat.
You should be able to make 9-10 bars. For garnish, add more coconut flakes (press into bars) and a pinch of sea salt.
Bake at 350 for about 8 minutes, just enough to turn the coconut flakes golden brown.
Similar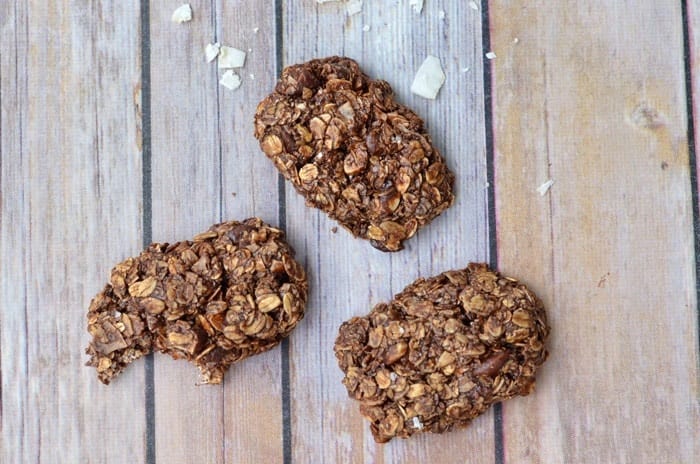 The key to getting soft, chewy granola bars is the brown rice syrup. This is what holds everything together. I use Lundberg's Organic Sweet Dream Brown Rice Syrup. You can for sure find it at Whole Foods and at most local co-ops.
Here's what it looks like and also the nutritional information (which I pulled from their website).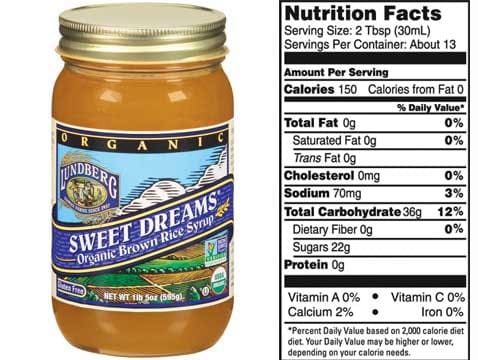 Brown rice syrup is considered a sugar/high fructose corn syrup substitute, but I definitely don't think it is as sweet as either of those two. What I love about this product its sticky consistency. It is perfect for making home made granola bars, balls, and anything that needs to stick together!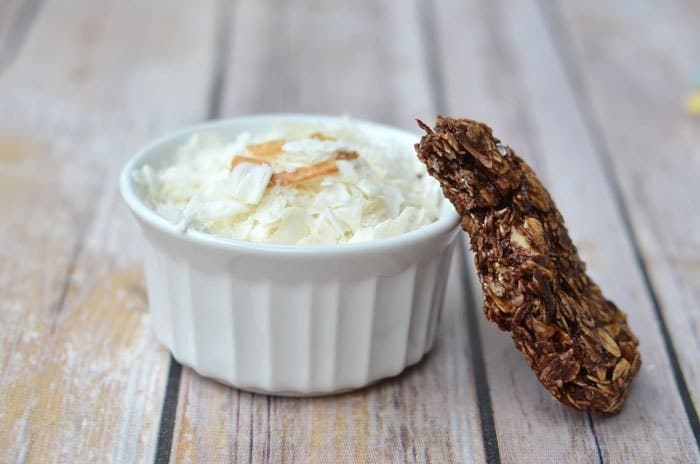 So- I have been on the look out for a chunk of distressed wood to take photos on. That stuff is hard to find! I want it to look distressed and not too WABAM because I don't want to take away from the photo. I ordered some photography wood backdrop paper off of Amazon, which is actually what I used in these photos. Not sure how I feel about it yet. The far away photos look great, but the up close photos (like the one above) not so much.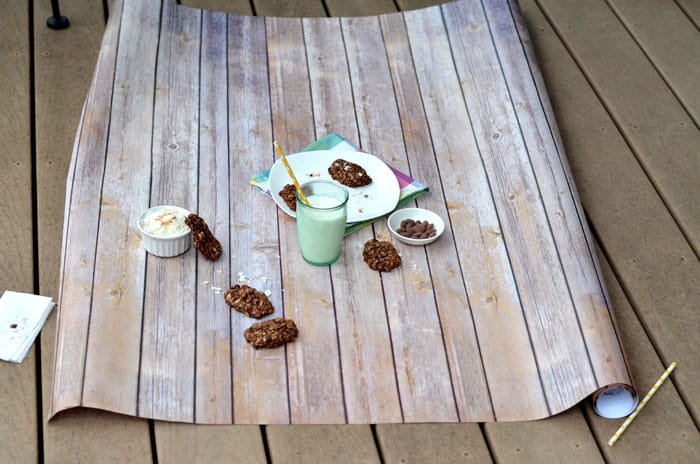 If anyone has any recommendations on where to find planks of wood or natural-looking wood photography backdrops please share!