Avocados and red onions are two of my favorite foods to photograph together. I just love the lime green and vibrant purple they bring to a photo! Avos and Onions…that would be a cute blog name 🙂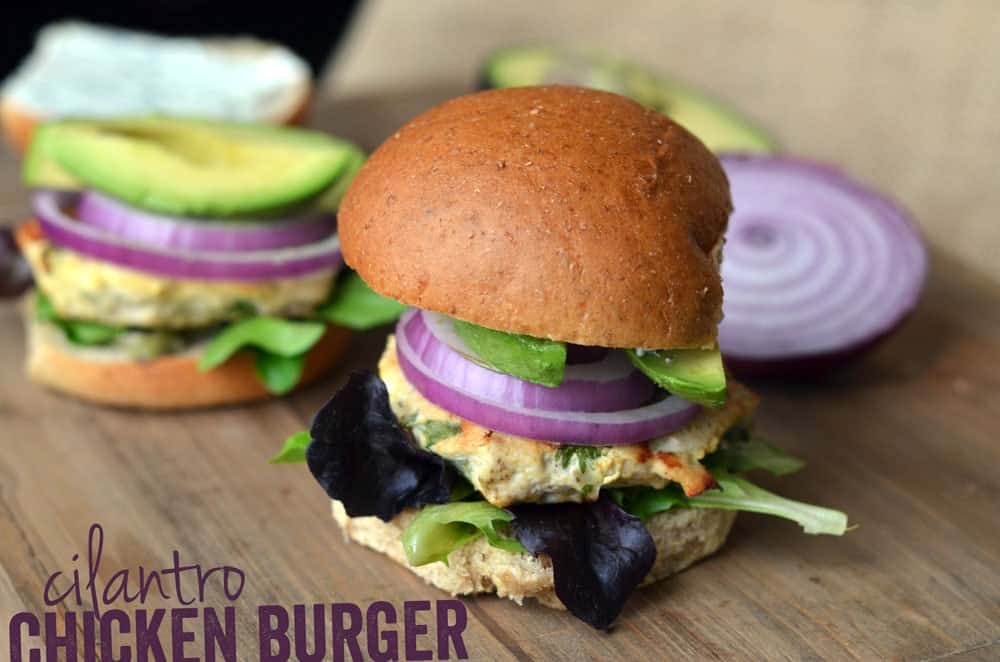 This weekend I picked up a package of Gold n' Plump ground chicken with some nice, juicy chicken burgers in mind. I love supporting Minnesota-based companies, even if that means spending a little extra dough!
Chicken burgers are relatively easy to make. All you need is some ground chicken, spices, and veggies (if you wish). You mix everything together, then roll into balls, and smash down into patties. I am always worried about the grill part, but Blake does a great job!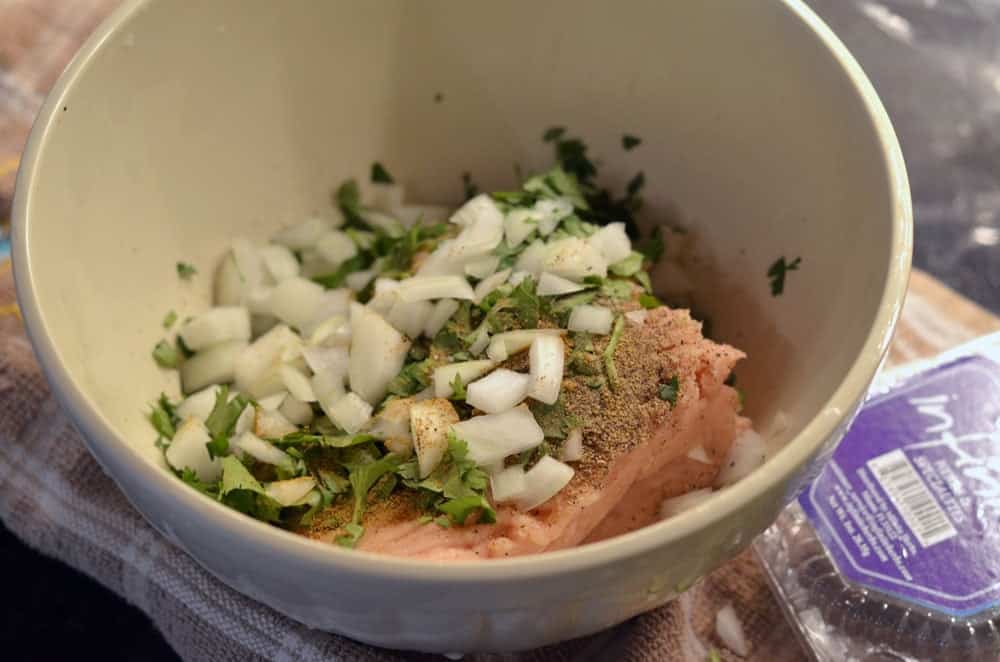 His trick is to throw a piece of tin foil down onto the grill and spray with some nonstick cooking spray.That way, you don't risk your burgers falling apart! Plus- it makes for really easy clean up at the end 🙂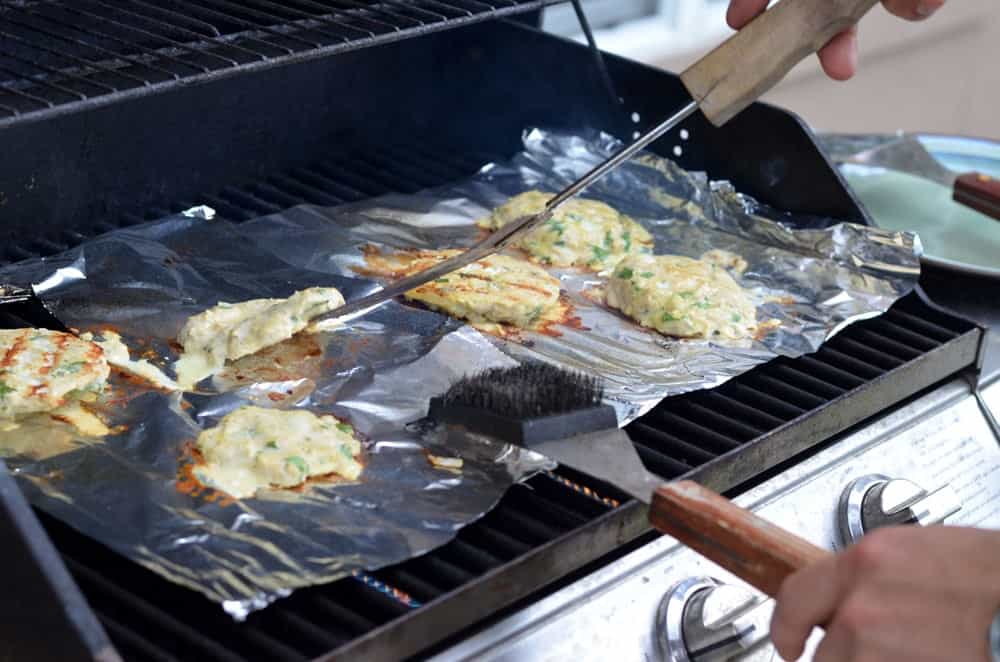 Along with the chicken burgers, I picked up 2 new products from Trader Joe's that I haven't tried yet. Their whole wheat buns and Cilantro and Chive  Yogurt Dip. Obsessed with the dip. It is absolutely delicious with crunchy rice crackers or carrots. So delicious that I decided to spread some on my bun. Best idea ever!
If you like tzatziki sauce…then you will love this!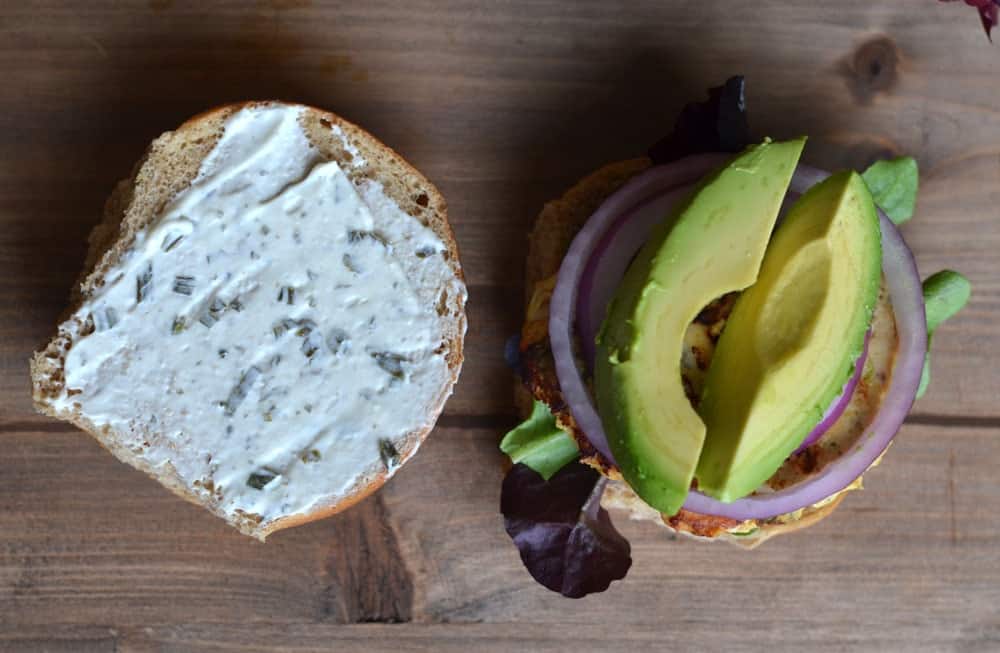 Cilantro Chicken Burgers
Ingredients (gluten free minus the bun!)
1 pound ground chicken
1/4 cup yellow onion, diced
1 teaspoon salt
1 teaspoon pepper
1/2 teaspoon cumin
1/3 cup fresh basil, chopped
1 egg
4 whole wheat buns
2 avocado, ripe
1/2 red onion, sliced
handful of spring lettuce
cilantro and chive yogurt dip
Method
First set aside a large plate with a piece of aluminum foil on top, lightly sprayed with non-stick cooking spray. Then, preheat grill to 350F.
In a medium sized bowl, mix together ground chicken, spices, cilantro and egg. I used my hands to make sure things were thoroughly mixed. Separate into 4 equal parts and roll into a ball. Things may seem a little wet, but this is okay! The egg will help it all stick together.
Place balls of meat onto plate and press down with fingers. My patties were about an inch thick.
Transfer aluminum foil onto grill, and grill each side for about 5 minutes or until cooked all the way through.
Serve on a whole wheat bun with all the fixin's: avocado, red onion, spring lettuce, and cilantro yogurt dip.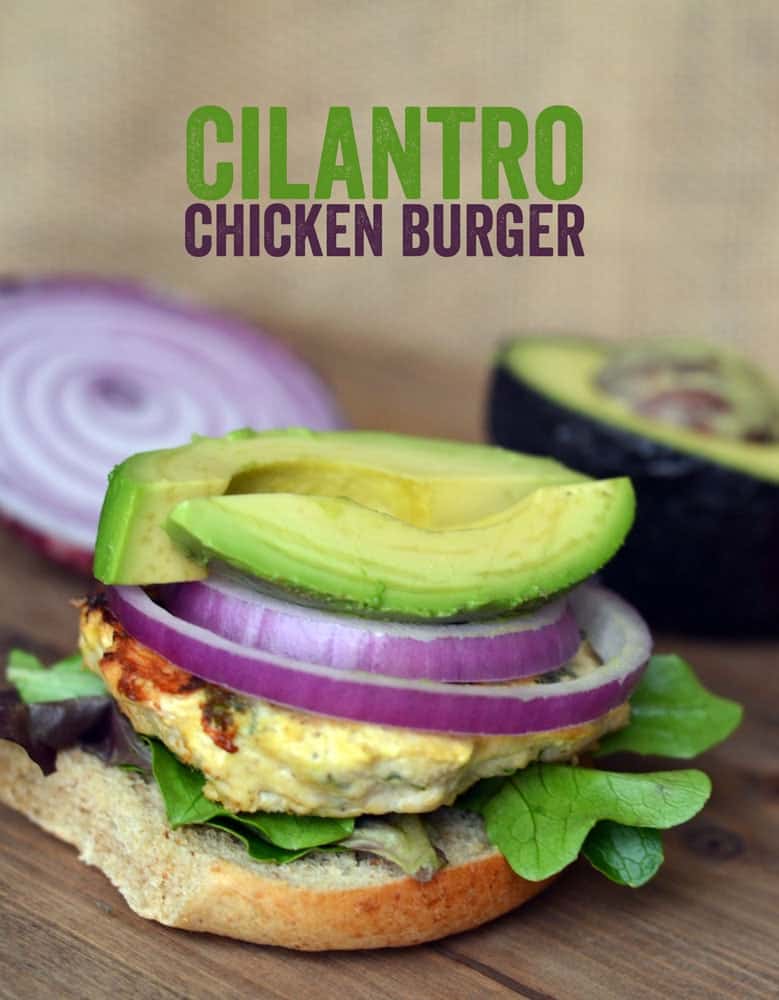 I had this as my lunch the past 2 days n a big bed of lettuce with some black beans and avo. So sad there are no more left 🙁
What have you been grilling lately?