Quite honestly I'm a little pissed, you guys.
I'm pissed.
because.
no one told me about National Peanut Butter Day…until the day actually arrived (Friday).
I MEAN LETS GET REAL.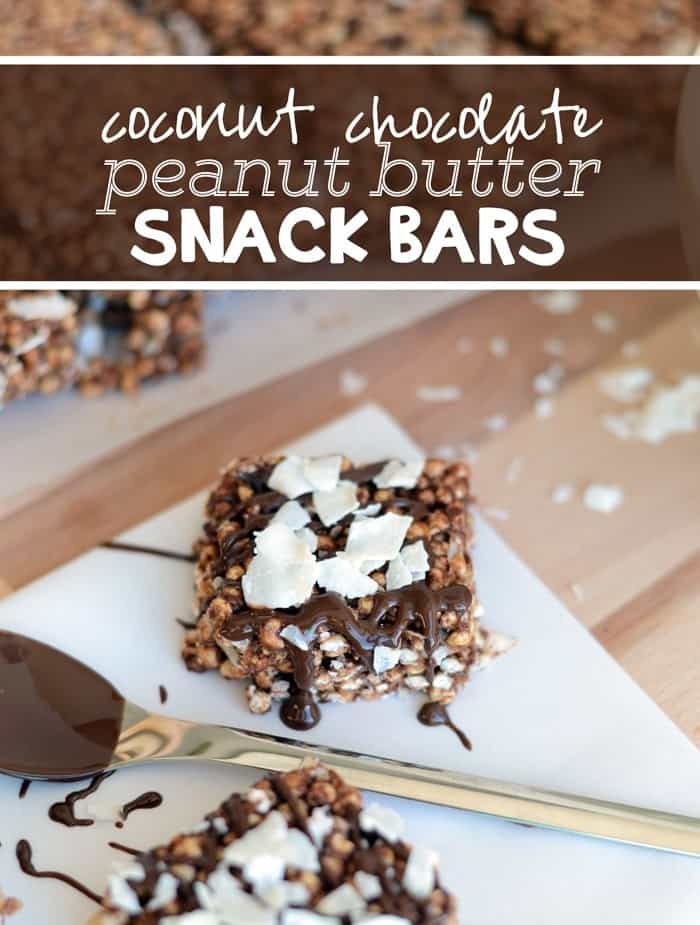 It's all good because I've been celebrating ever since. WITH LOTS OF PEANUT BUTTER.
PB in my oats. in my smoothies. on my sandwiches. on a spoon.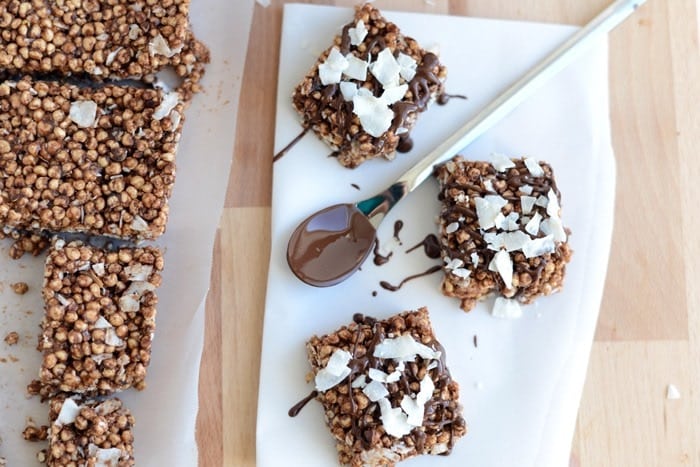 Not going to lie. In my mind every day is Peanut Butter Day…so nothing has really changed over the past couple of days, BUT it would have been nice to properly celebrate on the day of :)
So these snack bars are actually BOMB. I was inspired by my Healthy Peanut Butter Rice Crispy Treats. You HAVE to try them!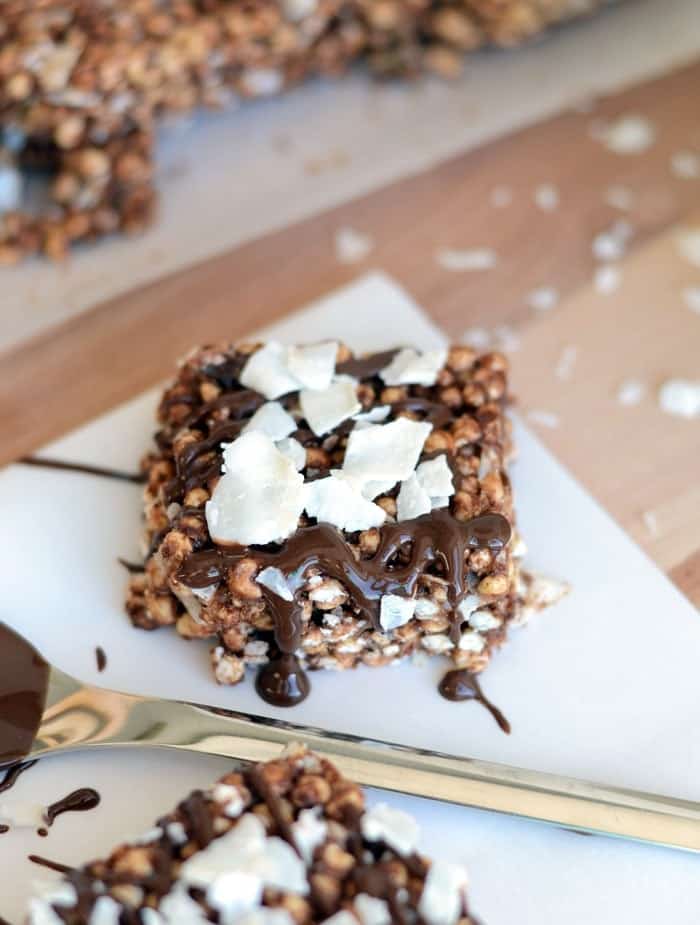 All you need are a few ingredients. You don't even need an oven!
Puffed Millet (or brown rice)
Unsweetened Coconut Flakes
Cocoa Powder
Peanut Butter
Honey
Brown Rice Syrup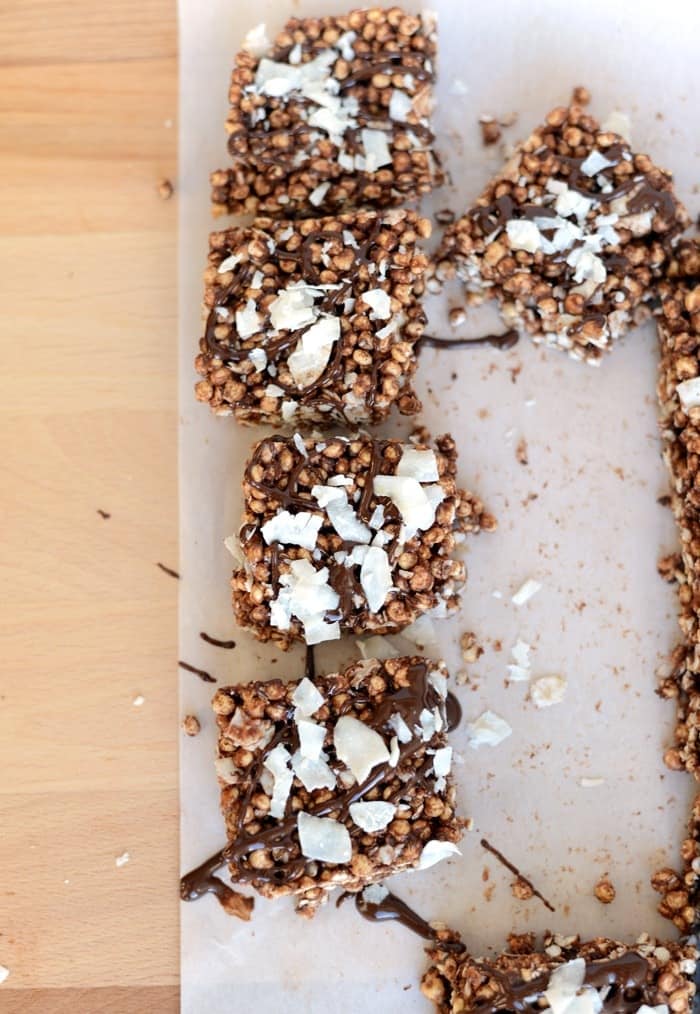 They are rather simple to make as well. You pretty much mix everything together in a bowl, press the mixture into a baking sheet, freeze it, and drizzle some chocolate pb sauce on top with a little sprinkle of more coconut.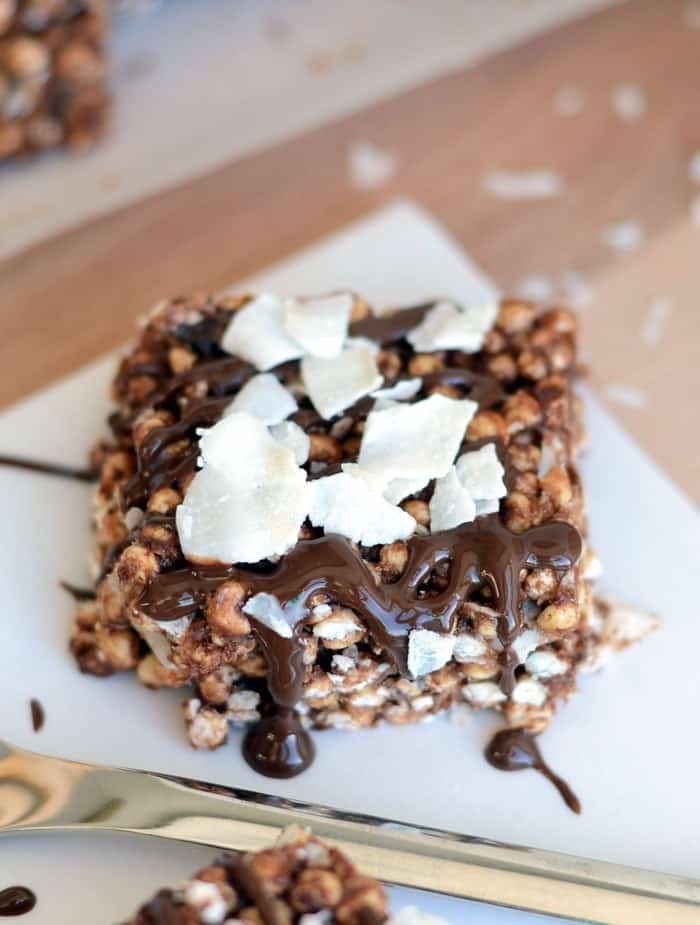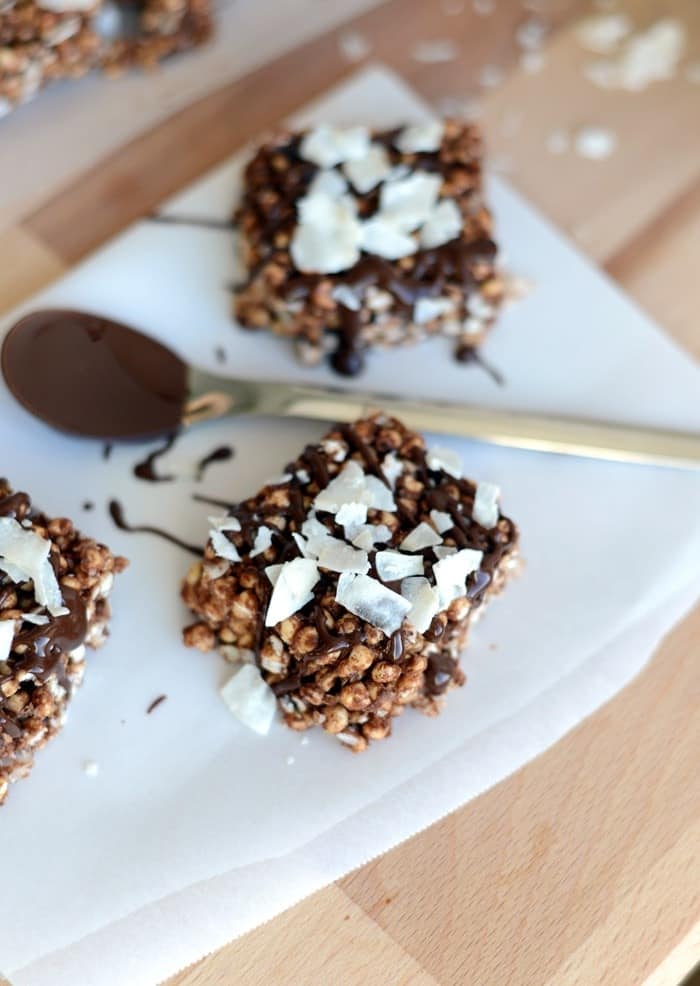 Recipe
Coconut Chocolate Peanut Butter Snack Bars
Ingredients
-5 cups puffed millet
-1/4 cup cocoa powder
-1/2 cup creamy peanut butter + 2 tablespoons divided(I used All-Natural Jiff)
-1/4 cup honey
-1/4 cup brown rice syrup
-1/3 cup dried coconut flakes
-3 tablespoons vegan chocolate chips
Instructions
First, line a cake pan with parchment paper, set aside.
Next, in a medium size bowl, melt peanut butter. Then, add in honey and brown rice syrup and mix.
In a large bowl, mix together 5 cups of puffed millet and 1/4 cup of cocoa powder. Then, add in peanut butter mixture and mix, making sure the puffs are thoroughly coated. Finally, add in dried coconut flakes, and mix again.
Evenly spread mixture onto cake pan, and use a spatula or your fingers to press puffs into the pan. If you use your fingers, you may need to get your hands wet!
Place pan into freezer for about 20 minutes. Then remove and slice.
While the bars are in the freezer, prepare peanut butter chocolate sauce. Melt about 3 tablespoons of vegan chocolate chips and mix with 2 tablespoons of peanut butter.
Top bars with peanut butter chocolate sauce and a sprinkle of more coconut flakes!
Similar
I started off using the finger method and then transferred to using my spatula. It was much easier to get things evened out!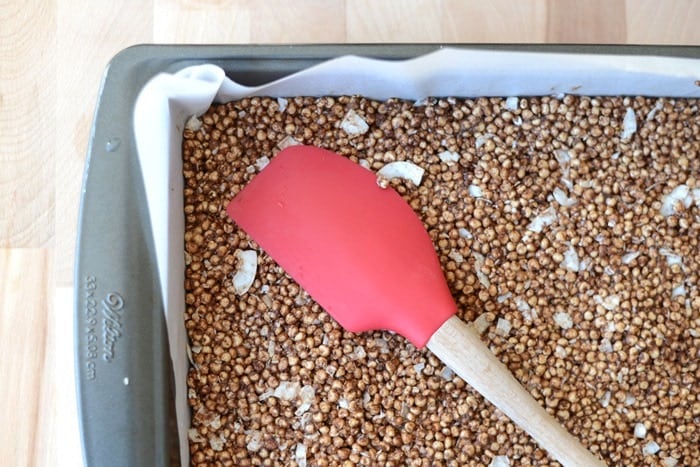 Herrowww beautiful chocolate sauce.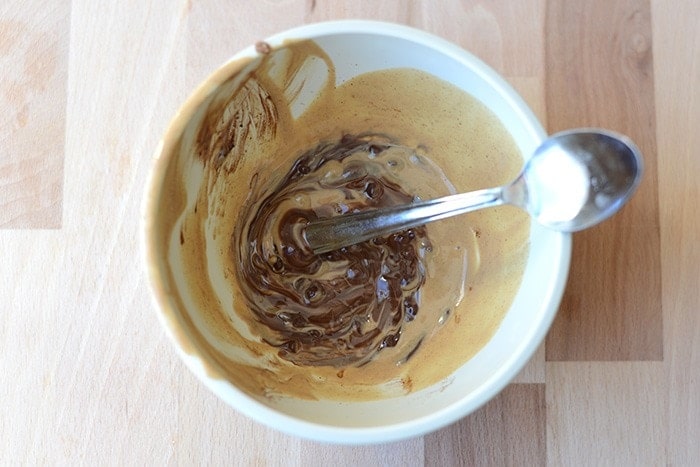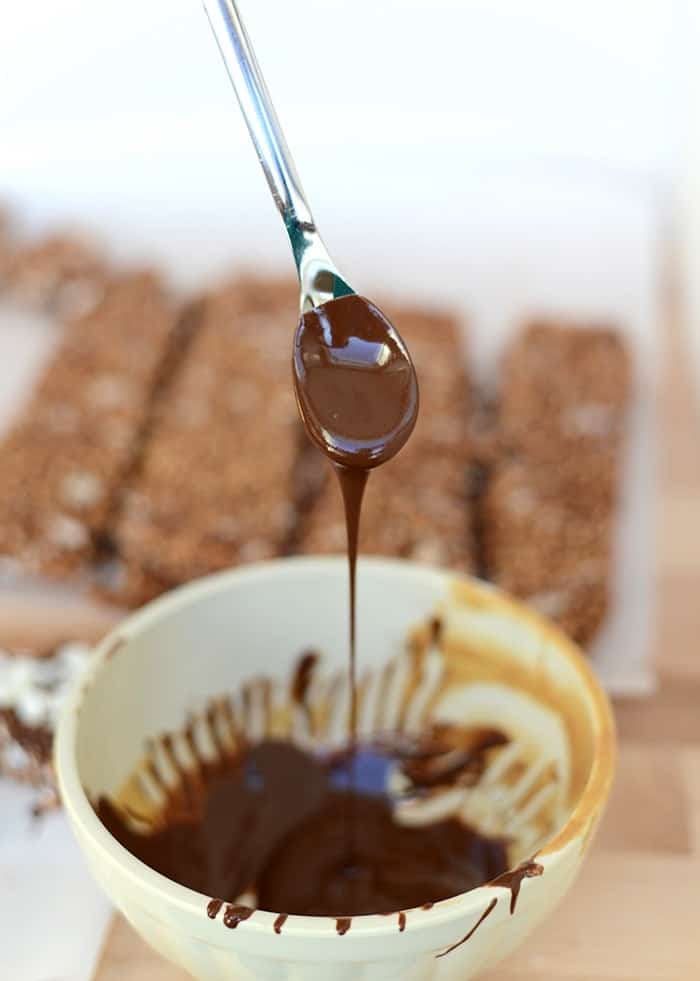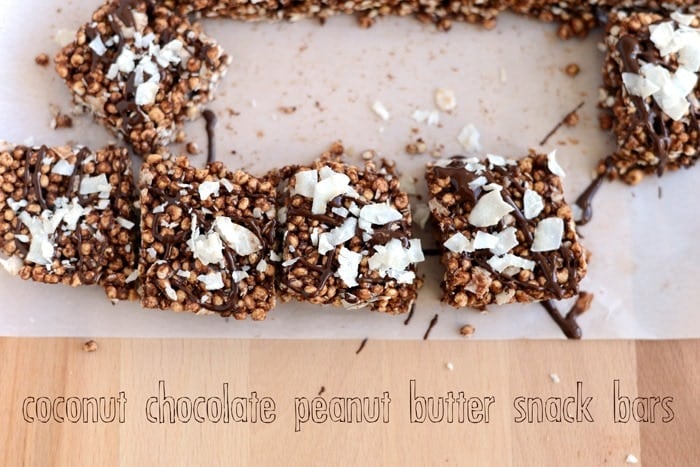 For the sake of Peanut Butter…here are some of my Fit Foodie favs!
Healthy Peanut Butter Rice Crispy Treats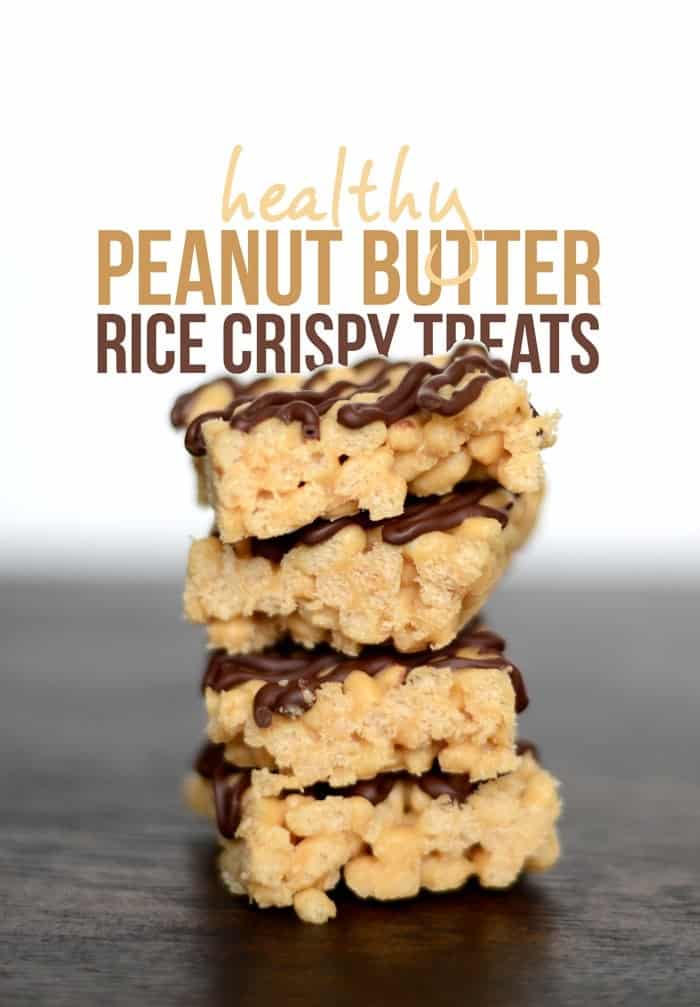 Healthy Peanut Butter Cups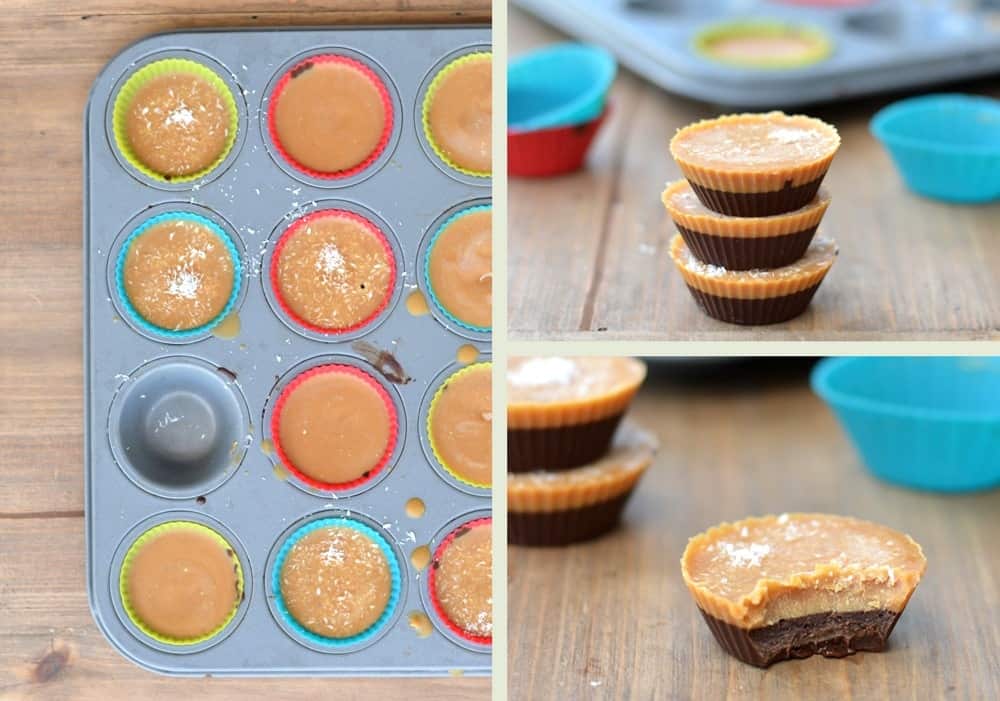 Peanut Butter Brownie Balls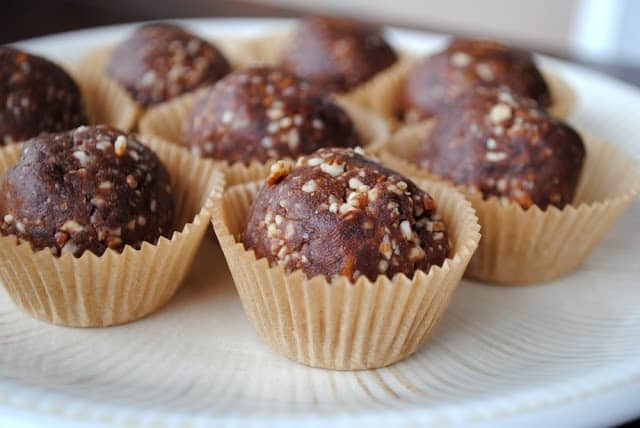 Peanut Butter Chocolate Chip Banana Soft Serve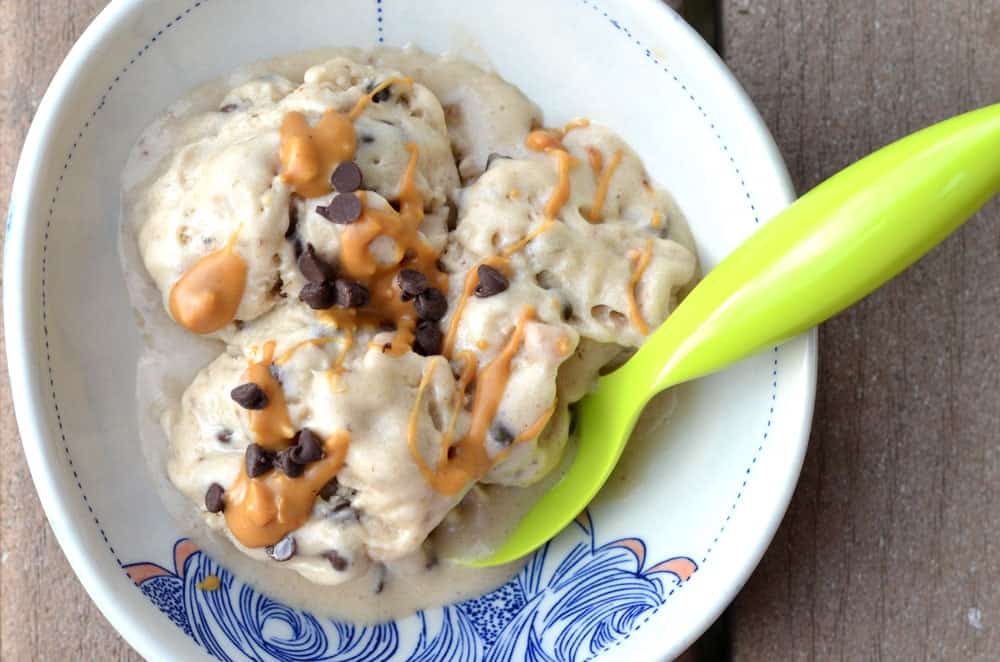 Strawberry Banana Protein Slammer
Did you properly celebrate National Peanut Butter Day?